Ahoy, sweet-toothed travelers! If you thought a stay at an Anna Maria Island vacation home was just about the sun-kissed beaches and mesmerizing sunsets, you're in for a delightful surprise.
Nestled among the palm trees and quaint beach cottages, this island paradise hides a few of Florida's best donut havens. Trust us; these are no ordinary donuts. Think tropical flavors, island-inspired toppings, and that unmistakable freshness that only a seaside town can bring.
There's nothing quite like biting into a fluffy, flavorful donut with the sounds of the ocean in the background. So, prepare to embark on a sugary adventure as we take you on a whirlwind tour (it will be short and sweet!) of the must-visit donut shops on Anna Maria Island.
Why Donuts are a Must-Try on Anna Maria Island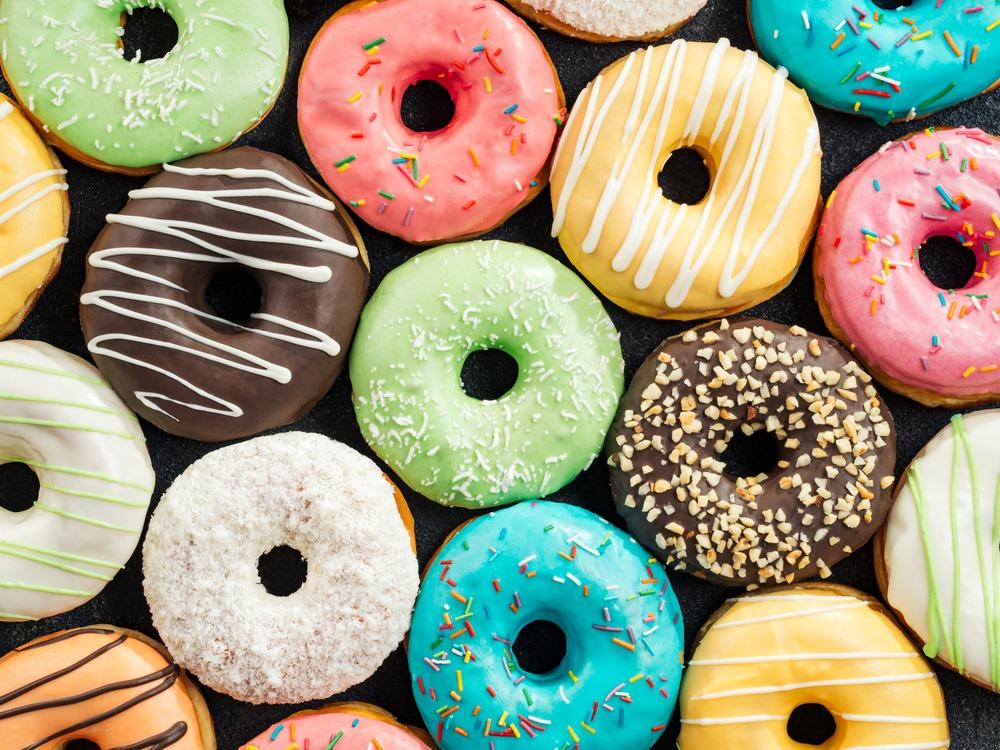 Photo Credit: Fascinadora

Doughy delights on an island paradise? Absolutely! Anna Maria Island's love affair with donuts isn't just about filling bellies—it's a tasty tidbit of its vibrant culture.
Over the years, this sun-drenched sanctuary has transformed the humble donut into a culinary canvas, sprinkling in a dash of local flair and a dollop of tropical charm. It's not just food; it's an experience! So, when you're strolling along our shores, skipping the donut shops would be, frankly, a "hole" lot of missed fun!
The Donut Experiment
Photo Credit: The Donut Experiment

Address: 210C Pine Ave, Anna Maria, FL
Website: thedonutexperiment.com
Fan Favorites: Sriracha (You heard that right!), Caramel Sea Salt, Key Lime
Step into the world of delightful experimentation at "The Donut Experiment." Located just a stone's throw away from the pristine beaches of Anna Maria Island, this little haven is the perfect stop for morning treats or afternoon pick-me-ups. One might say it's not just a delicious donut shop; it's a laboratory of flavors!
The beauty of The Donut Experiment is in its name. Imagine walking in and getting to design your own made-to-order donut from scratch. Start with a freshly made, warm cake donut base, and dive into an array of toppings, fillings, and drizzles. From traditional favorites like chocolate and vanilla to exotic flavors like key lime, peanut butter, or Oreo, your perfect donut is just an experiment away.
The shop's ambiance is a fusion of fun and beachy vibes. Picture rustic wooden benches, surfboards adorning the walls, and cheerful staff are always ready with a recommendation. It's easy to see why this spot has become a favorite among locals and visitors.
If you're finding it hard to choose, one of their popular menu items is the Sriracha, a crowd-pleaser that perfectly encapsulates the island's spirit.
Don't forget to pair your donuts with their specially brewed coffee. After all, what's better than a heartwarming sip to accompany your sweet indulgence? Dive in, experiment a little, and savor the flavors of Anna Maria Island one bite at a time.
Island Donut Company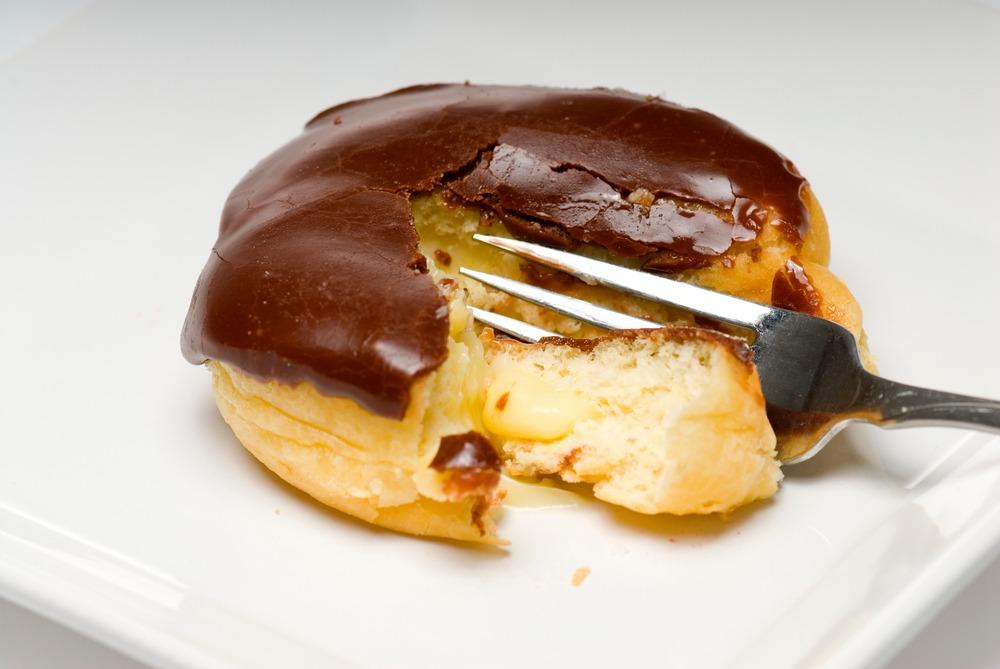 Photo Credit: CanuckStock
Address: 110 Bridge St, Bradenton Beach, FL
Website: islanddonutcompany.com
Fan Favorites: Glazed Raisin, Boston Creme
Welcome to The Island Donut Company, where every donut tells a story of Anna Maria Island's rich culinary tapestry. Nestled amidst the bustling heart of the island, this cozy spot beckons with the irresistible aroma of fresh-baked goodness, reminiscent of those lazy, sun-dappled mornings by the beach.
Step in, and you're immediately greeted by the delightful display of their handcrafted donuts. The kaleidoscope of colors, glazes, and toppings is nothing short of mouth-watering. But what truly sets The Island Donut Company apart is its commitment to keeping things authentic and local. Every ingredient sings of freshness, with many sourced right from the island's bounty.
Having trouble deciding which donut to dive into? The Glazed Raisin is an absolute must-try! This scrumptious treat, beloved by many, perfectly encapsulates the island vibes – a harmonious blend of flavors that dance on your palate, much like the waves on the shoreline.
The ambiance of the shop itself mirrors Anna Maria's laid-back charm. Driftwood décor, marine hues, and the soft hum of beach tunes in the background make it the ideal spot to unwind with a delectable donut in hand.
But the experience doesn't stop at just donuts! Complement your choice with their range of beverages – from tropical smoothies to artisanal coffees, making your visit to The Island Donut Company a memory to cherish and repeat!
Dunkin Donuts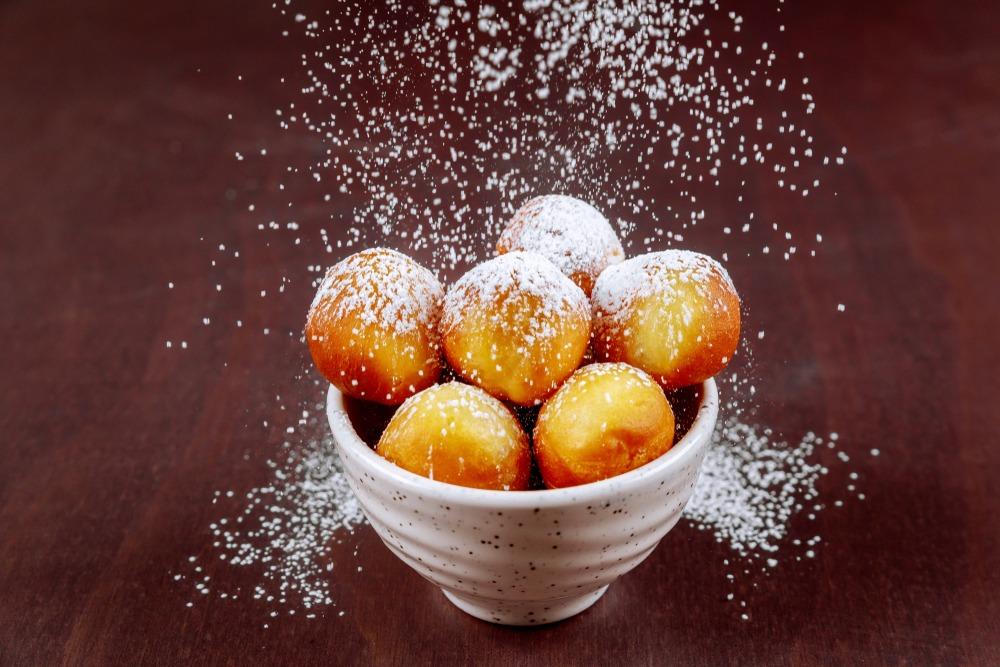 In the heart of Anna Maria Island's vibrant tapestry of boutique donut shops, Dunkin' Donuts emerges as the trusty go-to for those who prefer their morning ritual straightforward and fuss-free. No intricate garnishes, no overly exotic flavors—just your good ol' classic donuts and frostings done right every single time at one of the nation's most popular coffee shops.
Dunkin' is for the purists, the minimalists, and those always on the move. Dunkin's got your back if you're looking to grab a quick donut and coffee combo before a day of beach adventures or simply need that reliable midday pick-me-up. It's about simplicity and efficiency, all without compromising on taste.
Their Classic Glazed is a testament to their commitment to quality and flavor, ensuring that there's no skimping on taste even within their minimalist approach. It's a reminder that sometimes, you need a classic done right to hit the spot.
While not mirroring the quirky beachside aesthetics of local shops, the ambiance is refreshingly modern and efficient. Bright lights, clean lines, and the hustle and bustle of patrons getting their caffeine and sugar fix is a testament to Dunkin's universal appeal.
So, if you believe in the magic of straightforward, no-frills deliciousness, Dunkin' Donuts on Anna Maria Island is your haven. Swift, simple, and scrumptious—sometimes, that's all you really need to start your day right.
Take a Dolphins and Donuts Tour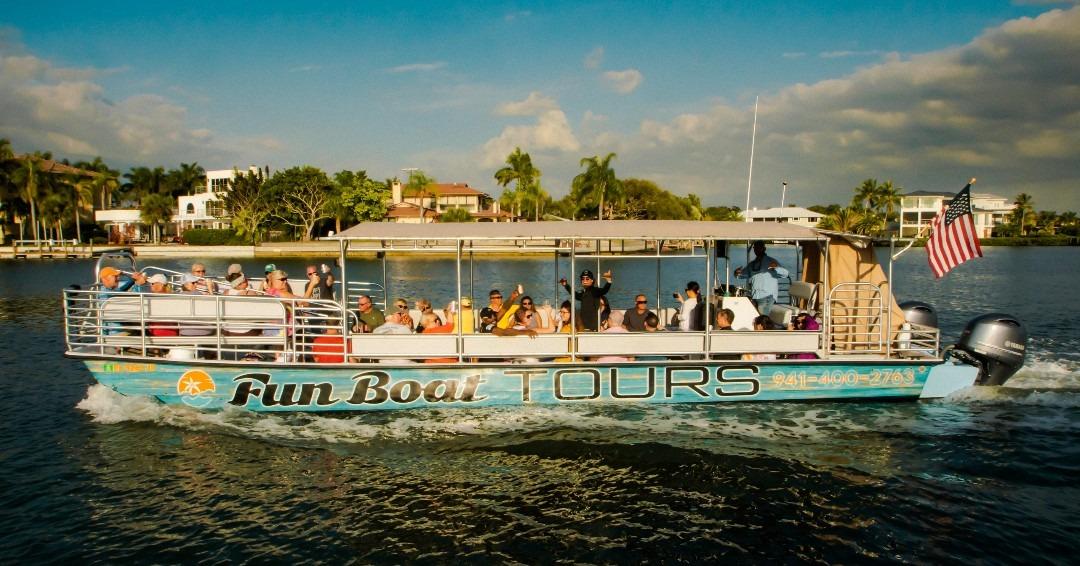 Photo Credit: Fun Boat Tours
Two things you may have never thought go together? Dolphins and donuts. Fun Boat Tours honors this heavenly combination with a morning Dolphins and Donuts Tour featuring your favorite sweet treats and coffee from a locally owned and operated shop.
Jump aboard the Fun Boat and head out from Keyes Marina in Holmes Beach, the heart of Anna Maria Island. This trip heads south into Anna Maria Sound into Palma Solo Bay in search of some amazing wildlife. Look for dolphins playfully swimming alongside the boat and even manatees during certain seasons.
Pro AMI Donut Tips
Anna Maria Island and donuts go together like sea and sand. To make the most of your dough-filled adventures, consider these tips:
Morning Magic: Grab a delicious doughnut first thing in the morning. There's nothing quite like starting your day with the island's best.
Beachside Bliss: Take your treats to the beach! Enjoying your donuts with a side of salty breeze and ocean views is a match made in island heaven.
Boxed Delights: Staying in one of our vacation homes? Stock up a box or two for those midnight munchies or sunrise indulgences.
AMI is a Donut Lover's Paradise
In the end, Anna Maria Island isn't just a haven for beachcombers and sunset enthusiasts—it's a paradise for those who cherish the simple joys of a perfectly crafted donut.
Whether you're settled cozily in one of our vacation homes or just passing through, remember: the essence of this island isn't just in its waves and sunsets but also in the sweet, sugary circles of happiness waiting to be devoured. Dive in and delight!