Just south of St. Petersburg lies one of Florida's small barrier islands, Anna Maria. Known to locals as AMI, this beauty spot gleams with seven miles of far-reaching white sand beaches, picturesque beach towns, shops, ice cream parlors, and eateries.
Local Floridians gained access to Anna Maria Island in 1921 when the wooden Cortez bridge was built to connect the islet to the mainland, and it's been a well-kept secret amongst natives ever since.
Anna Maria Island maintains quintessential small-town seaside features — it's lined with reduced-speed roads that bustle with golf carts and bicycles. AMI also offers a free trolley service that runs up and down the island all day, making it easy to access all the best beaches. Travelers can also embark on the Monkey Bus, a small bus decked in sunset hues that transports visitors to and from various island bars and restaurants. Each driver works on tips, and you may even be lucky enough to board a bus with built-in karaoke.
With all that said, Anna Maria Island is worth the visit, and there are lots of things to do that you just can't miss.
Kayak with Dolphins

Explore the gentle aquamarine waters surrounding Anna Maria Island, Florida, via kayak, and meet a few flippered friends along the way. There are various expert-led, guided dolphin tours around the island that offer journeys through a band of red mangroves in the Anna Maria Sound. Dolphins and manatees are often found frolicking in these shallow waters.
One company offering kayak tours even ventures out into Tampa Bay for, "a journey filled with impeccable views of Sunshine Skyway Bridge and cooling sandbar swims." There are also options to fly solo with self-guided rides to traverse through the island's waters. Typically, both single and tandem kayaks are available for rent. Keep your eyes peeled for other marine life while you paddle, including grouper and sea turtles.
Get a Beach Massage
Sea-renity Beach Spa and Bout-Tiki
offers heavenly massages on Bradenton Beach and at their spa on
historic Bridge Street
. Its massage therapists treat patients to tranquil massages under lofty cabanas, soundtracked by the swishing waves. Those on a couples retreat may also partake in a romantic couples massage.
Catch a RidE

One of life's great de-stressors is a joy ride across a coastal stretch. Anna Maria Island's slow-moving roads foster perfect conditions for a scenic gulf drive around the perimeter of the island. Local stores offer a slew of bicycles, scooters, and golf carts for hire, too.
GRAB A DINNER & A DRINK
Anna Maria Island offers a deluge of tasty eateries that offer everything from seaside feasts to artisan cocktails. Eliza Ann's Coastal Kitchen is a noteworthy Southern-style seafood dining room located in Waterline Marina Resort and Beach Club. Visitors may dine near the water's edge as chefs serve up stunning crab hushpuppies. Seafood fans shouldn't miss Anna Maria Oyster Bar. As well as some of the freshest oysters around, diners can also enjoy classics such as seafood gumbo and clam chowder.
For after-dinner drinks, head to The Doctor's Office, a speakeasy-style bar set in what was oncethe surgical office of Doctor Stephen Pelham. It offers a slew of artisan liquors adorned in specialty goodies. One of its offerings is the Nightingale, a chamomile-infused Jimador tequila crafted with fresh lemon and lavender honey. For live music, head to Drift Inn , AMI's best dive bar and pub where you can drink, dance, and have a great time.
Go Fishing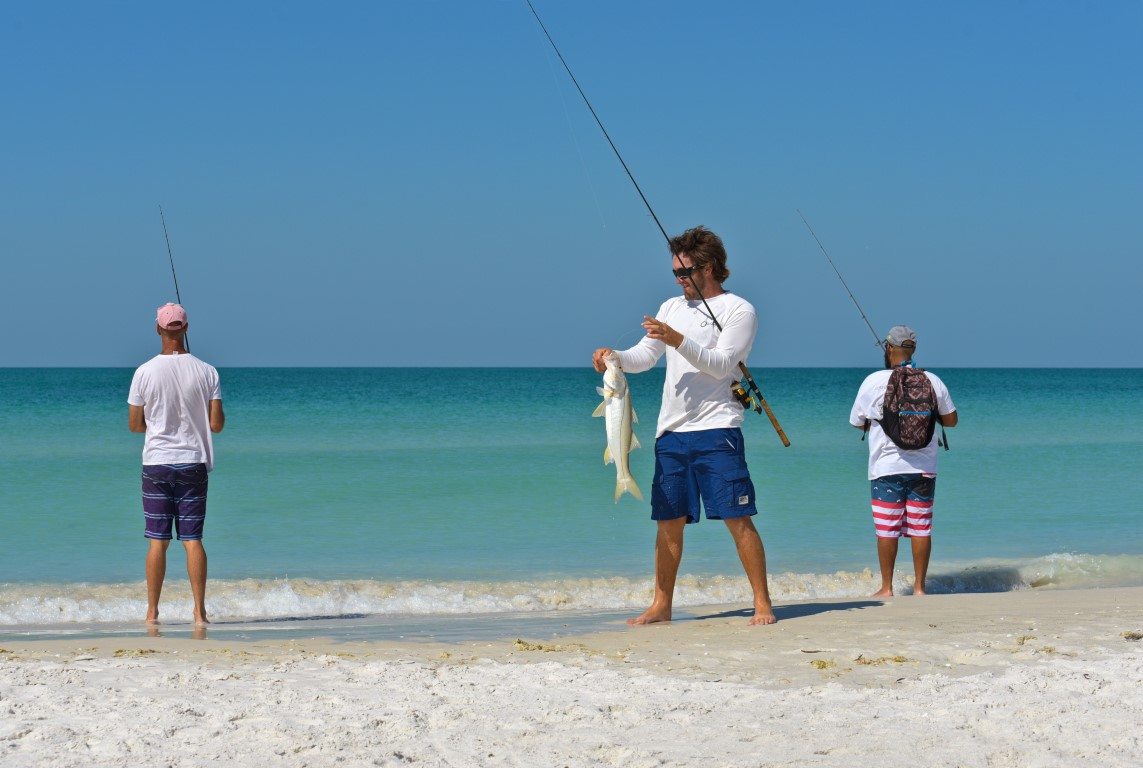 The island of Anna Maria offers a plentiful assortment of fishing piers for all your fishing needs. The Gulf of Mexico and Tampa Bay's waters are filled with saltwater redfish, spotted seatrout, and snook. Tarpons are also plentiful; however, catch-and-release is necessary for this chum.
For the best of Anna Maria Island fishing, seasoned fishers may book a fishing charter or cast a line on some of Anna Maria Island's many piers, including Rod and Reel Pier, Bridge Street Pier, Anna Maria City Pier, and Bradenton Beach City Pier.
There are also a couple of inshore fishing spots like Palma Sola and Sarasota Bay. Please note: Those over the age of 16 must acquire a fishing license before casting their rod off the Gulf Coast. Many experienced fishers on the island also tend to fish at the break of dusk and dawn to avoid unbearably hot temperatures. Rock jetties and shorelines are also suitable fishing locations enjoyed by tourists and locals.
GRAB DESSERT
The island will satisfy those with an unrelenting sweet tooth, with its extensive selection of candies and sweets.
Hometown Desserts, owned and operated by Cindy Tutterow, is another favorite among locals for sweet delicacies such as key lime coconut cake, cranberry orange scones, and bourbon chocolate pecan pie. Or, for some of the best ice cream on the island, head to Two Scoops. This Bay Blvd institution serves a huge selection of flavors as well as some tasty breakfast options to get your day started right.
The Donut Experiment
, founded by wife and husband duo Cecilia and Shawn Wampole, is a boutique-style
donut shop
on Pine Avenue that offers its visitors the opportunity to customize their own freshly made donuts. Customers may choose from six types of icing: chocolate, caramel, maple, vanilla, glaze, and a specialty flavor.
Horse Surf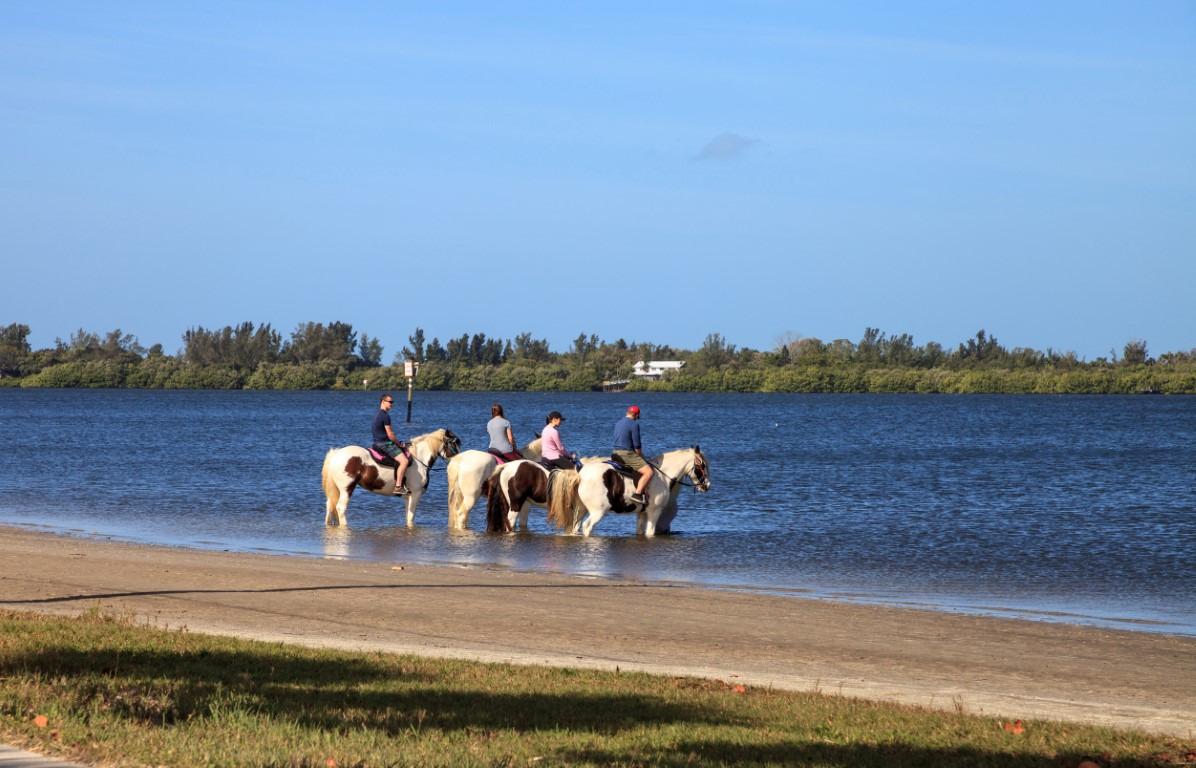 That's right! Horse surfing has its birthplace right here on Anna Maria Island. Palma Sola Bay's shallow sandbar and calm waters breed the perfect conditions for a horseback swim. Anna Maria Island is one of few locations in Florida that allows horse riding on its pristine beaches.
The Real Beach Horses
is the company in charge. Participants can book personal tours or make a reservation through such hotels as The Ritz Carlton Sarasota, The Longboat Key Club, and the Lido Beach Resort.
Go Shopping
Take a stroll along Park Avenue to find an arrangement of our favorite shops specializing in local artisan goods. The Olive Oil Outpost offers an abundance of infused olive oils, spices, and cheeses, while the Pineapple Marketplace offers thrifty finds from over 30 different vendors.
The avenue also features the Bob Brown Art Gallery where you can enjoy artwork that highlights island life, capturing seabirds, sailboats, and ocean waves.
Go to the Beach

The seven-mile stretch of beautiful beaches offers a plethora of stunning seaside destinations. The clear calm waters are perfect for swimming and snorkeling, and more dynamic beach activities such as parasailing and paddleboarding are available to try, too.
The most popular of the many gorgeous beaches is Bean Point Beach, which lies on the northern tip of AMI and is a bit of a hidden gem. The historic site was once home to island founder George Emerson Bean, who established the island's first roads, schools, and churches. Now, the remote locale is one of the most sought-after stretches on the island, offering pristine views of the Gulf of Mexico as it transitions into Tampa Bay.
Coquina Beach, located at the Southern end of the island, is another popular hangout. Open from sunrise to midnight and bespeckled with blue umbrellas, this laid-back shorefront offers amenities including changing cabanas, showers, and volleyball nets. The beach also hosts a bi-weekly outdoor beach market that features a lineup of local vendors. Stroll through the displays as you peruse a variety of jewelry, artwork, and produce.
For a more rugged option, check out Cortez Beach. Tall trees, native grass, fascinating seashells, and sand dunes give this spot a true picture-perfect feel. Note that there aren't any lifeguards on duty at this beach, so it might not be the most family-friendly option.
If you have young kids with you, perhaps check out Manatee Public Beach instead — here you'll find lots of handy amenities for the whole family including a beach cafe and several waterfront restaurants.
Visit the Island Fresh Market

This small fish shop is reminiscent of the markets of Old Florida. Just off the shore of Holmes Beach, the store offers local seafood and locally sourced products. Among its shelves are spices, sauces, and dips, as well as pre-made meals like shrimp scampi pasta.
Once you've stocked up on fresh and tasty ingredients, why not head to
Bayfront Park
where you can grill your goods and enjoy an al fresco lunch on one of the many picnic tables?
GO ON A NATURE WALK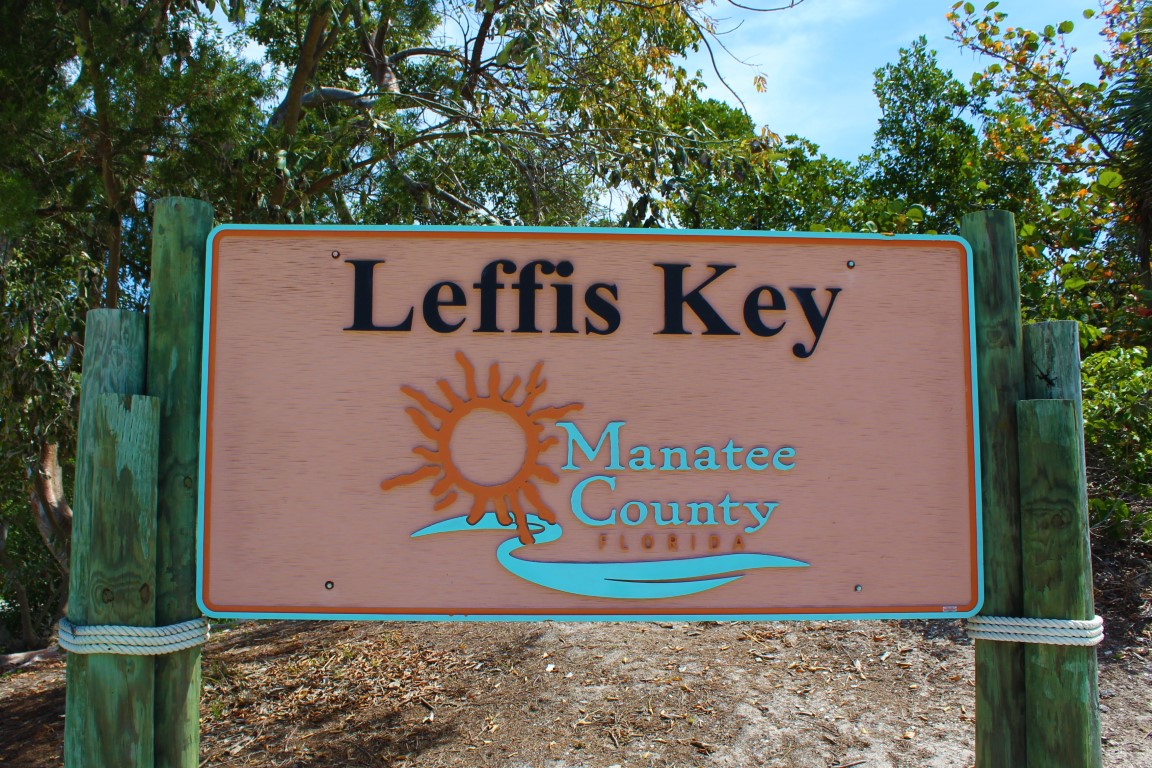 Leffis Key Preserve is AMI's only nature preserve and its well-kept boardwalks are the best place to escape into nature. The trails run through stunning mangrove forests and there are some superb opportunities for 360-degree views of the gulf. Dogs aren't permitted on the trails, so please leave your furry friends at home.
AN IDYLLIC ISLAND GETAWAY AWAITS

As you can see, there are endless fun things to do on Anna Maria Island. With our travel guide, you'll find yourself spoilt for choice with so much to see, eat, and do. And, if you plan to stay a while, day trips to Orlando and its many adventure parks are easily doable from AMI.
Tip: Be sure to book your vacation rental well in advance in the high season because places tend to sell out quickly.