Beach Rules
CITY OF ANNA MARIA
Beach Ordinances

We have some of the world's most beautiful white sand beaches in Anna Maria, which is the number one reason most of us are here. Keep in mind you are sharing the beach with some endangered species. Manatees, sea turtles, nesting birds and other marine life depend on us cleaning up after ourselves. Everything we bring to the beach leaves with us when the fun is done. To keep the beaches and waters pristine, and allow us to all be sun and surf lovers, the following are prohibited:

1. Alcoholic Beverages

2. Glass containers of any kind

3. Pets of any species of animal

4. Grills or fires of any kind (grills are permitted in Bay Front Park on North Bay Drive)

5. Launching of motorized vessels

6. Anchoring vessels to the beach

7. Motorized vehicles, including golf carts

8. Bicycles

9. DO NOT IN ANY WAY MOLEST OR IMPEDE THE PROGRESS OF MANATEES OR SEA TURTLES!!!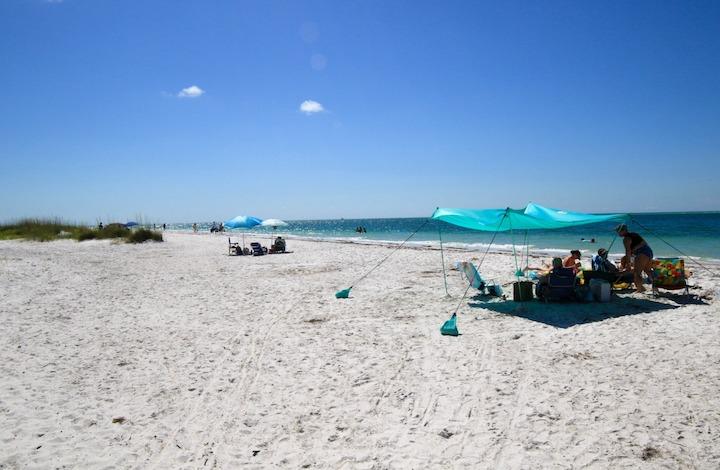 CITY OF HOLMES BEACH
1. Obey all posted rules and regulations.
2. Be courteous to other beachgoers.
3. Refrain from smoking, drinking alcohol, and/or using drugs.
4. Clean up after yourself and dispose of all trash in designated receptacles.
5. Pets must be leashed and owners must clean up after them.
6. Do not disturb the wildlife or vegetation.
7. No glass containers are allowed on the beach.
8. No fires or cooking are allowed on the beach.
9. Jet skis, motorboats, and other motorized vehicles are not allowed on the beach.
10. Fishing is allowed but please check local laws and regulations.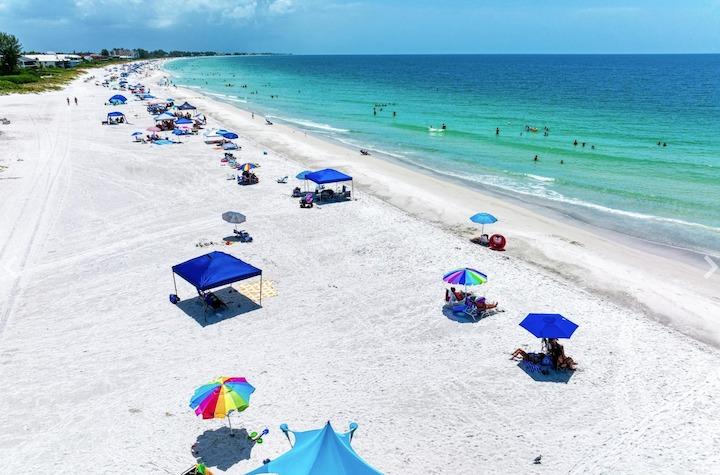 CITY OF BRADENTON BEACH
1. All beachgoers must abide by the rules and regulations of the City of Bradenton Beach to ensure a safe and enjoyable experience for all.
2. No dogs are allowed on the beach.
3. No glass containers or bottles are allowed on the beach.
4. Alcohol is not permitted on the beach.
5. No fires are allowed on the beach.
6. No motor vehicles are allowed on the beach.
7. No smoking is permitted on the beach.
8. No camping or overnight sleeping is allowed on the beach.
9. No fishing or hunting is allowed on the beach.
10. No digging or digging devices are allowed on the beach.
11. Beachgoers must not interfere with the nesting of sea turtles.
12. Beachgoers must use trash receptacles provided.
13. Swimming is only allowed in designated areas.
14. Beachgoers must be aware of posted signs and warnings.
15. Beachgoers must observe the speed limit of 15 mph.
16. Beachgoers must not obstruct or interfere with the rights of others.
17. Beachgoers must not disturb the peace.