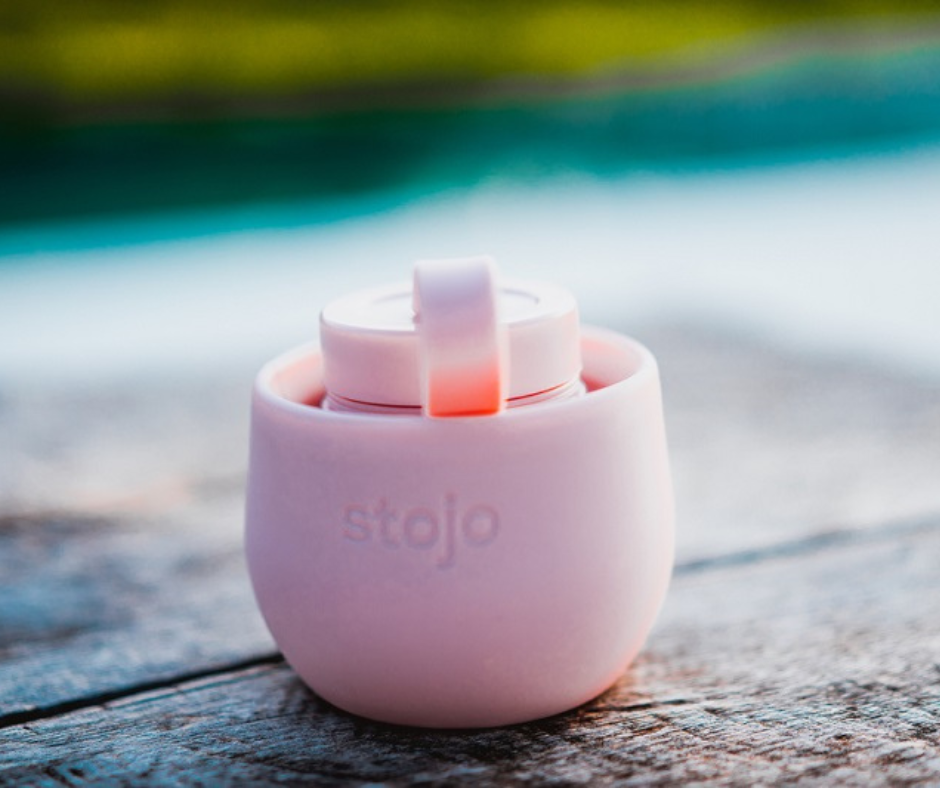 Photo Credit: Foodforthoughts
In an era marked by the call for sustainable living and eco-consciousness, your vacation accommodation choice can make a difference. At Anna Maria Island Beach Rentals, we're proud to say that we're doing more than just talking about sustainability; we're living it. We've gone a step beyond the norm to offer an eco-friendly vacation experience that provides luxury and comfort and fosters environmental stewardship.
Our secret? We've incorporated Stojo's biodegradable products into all our rentals.
These collapsible, reusable items minimize waste and enhance your vacation experience with their convenience and chic design.
We'll explore how this sustainable practice sets us apart from other rentals on Anna Maria Island. So, if you've already booked a stay with us, or are considering it, read on to discover how our commitment to sustainability through Stojo products can add a whole new layer of satisfaction to your vacation.


WHY SUSTAINABILITY MATTERS ON YOUR HOLIDAY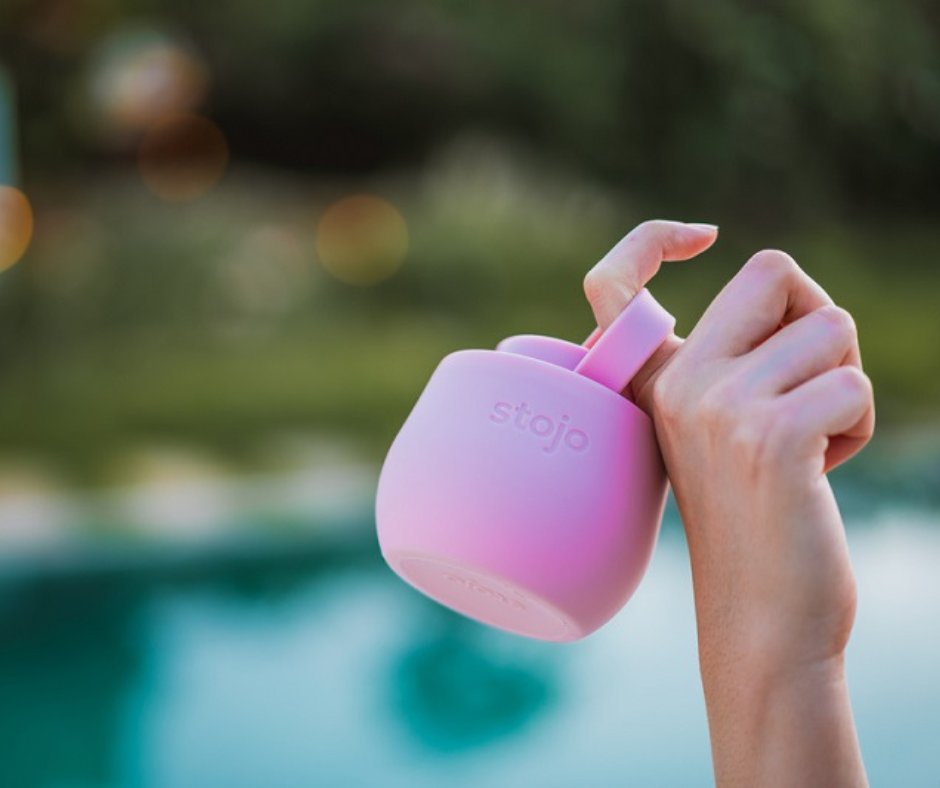 Photo Credit: Foodforthoughts
In today's world, it's become increasingly clear that our choices and actions have far-reaching effects on the environment. Among the most pressing issues is the problem of single-use items. These items have become a staple in our lives, from disposable water bottles to coffee cups and plastic bags. Yet, they're also a primary source of pollution, significantly contributing to landfills and littering our beautiful oceans.

Single-use items are not just harmful because they end up as waste. The production of these items is extremely resource-intensive, often involving non-renewable materials and energy-consuming processes, not to mention that only a fraction of these products end up being recycled!


CONSCIOUS TRAVELLING
Conscious living is a way to combat this issue head-on. By reducing our consumption of single-use items, such as disposable cups and heat sleeves, and opting for reusable alternatives, we can significantly decrease our environmental footprint on our way to zero waste living. And what better time to practice this tenet than when you're on vacation?
Indeed, vacations should not just be about relaxation and enjoyment but also about making choices that benefit us and our world - particularly when vacationing in a veritable paradise such as AMI.
This ethos of sustainable living is what we aim to promote at Anna Maria Island Beach Rentals. By choosing to stay with us, you're not just treating yourself to a wonderful getaway but also actively doing your part to protect our planet. And that's a feeling that even the most luxurious vacation can't provide!
THE STOJO DIFFERENCE
So, what's the deal with Stojo biodegradable products, and why are they a game-changer for our vacation rentals? Stojo is a company that was born out of a mission to end disposable culture.
Their ingenious products are designed to offer sustainable alternatives to everyday single-use items. From collapsible travel mugs and water bottles to silicone food containers and reusable shopping bags, Stojo creates products that are stylish, convenient and kind to the environment. Not to mention the easy cleaning since Stojo products are dishwasher safe!
One of the major perks of Stojo products is their collapsibility. Whether you're sipping coffee on the beach or packing a picnic for a day of exploring, Stojo's biodegradable products can easily be compacted and stashed away when not in use. This design eliminates the bulk and inconvenience often associated with reusable items, making Stojo products perfect for travelers on the go.
Furthermore, Stojo products are made from safe, recyclable materials, including food grade, LFGB-certified silicone - all phthalate and BPA-free. They're also durable enough for everyday use!
By incorporating Stojo products into our vacation rentals, we provide you with the convenience of not having to pack your reusable cups or other items, and we make it easy to maintain sustainable habits even while you're away from home. With Stojo products at your fingertips, enjoying your vacation in an eco-friendly manner has never been easier.


STOJO FOR THE EARTH AND A BETTER VACATION EXPERIENCE
Incorporating Stojo biodegradable products into our vacation rentals does more than just reduce waste – it enhances your vacation experience in several meaningful ways. First and foremost, the convenience factor is unbeatable. With the collapsible accordion design, Stojo products are easy to carry wherever your vacation adventures take you. Whether you're headed to the beach and need a cold drink, going on a picnic, or simply lounging by the pool, these compact items can easily come along without taking up much space or adding extra weight.
The undeniable peace of mind comes with knowing you're doing your part to protect the environment. As you enjoy your morning coffee in a Stojo collapsible cup or store leftovers in a Stojo food container made of food-grade silicone, you'll be able to savor the moment without the guilt that often accompanies using single-use items. You can fully immerse yourself in the vacation experience, knowing you're making choices that align with sustainable living.


ANNA MARIA ISLAND BEACH RENTALS SETS THE BAR FOR SUSTAINABILITY
In the competitive landscape of vacation rentals on Anna Maria Island, we strive to set ourselves apart by providing not just a place to stay but an experience that aligns with the values and lifestyle of our guests. Our commitment to sustainability and our partnership with Stojo are distinguishing factors in this endeavor.
While many vacation rentals may offer luxury amenities or beachfront views, our vacation homes offer that and more - a chance to continue, or even begin, your journey toward sustainable living while enjoying your vacation. Our decision to incorporate Stojo's biodegradable products into all our rentals is a testament to our dedication to environmental progress and conscious living.
We believe that the little things can make a big difference.
You're making a positive impact by simply choosing to use a reusable Stojo cup instead of a disposable one or a Stojo shopping bag instead of a plastic bag. And we are proud to facilitate these small yet significant steps toward a more sustainable world.
Our commitment to sustainability and our inclusion of Stojo products set us apart from other rentals and add unique value to your vacation. By choosing our rentals, you're choosing an experience that caters to your comfort and enjoyment and respects and nurtures the environment.


CONTRIBUTING TO A BETTER FUTURE WITH EVERY GETAWAY
Choosing a vacation rental that aligns with your values isn't just a personal decision but a decision that impacts our collective earth. When you choose to stay with us, you're contributing to a more sustainable future, an impact extending far beyond your vacation.
But the impact doesn't stop there. By choosing a vacation rental that prioritizes sustainability, you're sending a message to the industry at large, encouraging more businesses to adopt similar practices.
So, while you're enjoying the beautiful beaches of Anna Maria Island, indulging in the comfort of our vacation homes, and taking advantage of the convenience of Stojo products, you're also playing a part in a more significant movement towards sustainability. And that makes for an unforgettable vacation experience..