If secluded beaches that give off wild vibes are calling your name, look no further than the white sand beaches of Longboat Key, Florida. This barrier island is essentially one long stretch of beach with various access points scattered along Gulf of Mexico Drive.Longboat Key, Florida beaches are not the typical Florida beach resort-style beaches you may be used to - there are few people, fewer amenities, yet all the salt, sand, and sunshine you could imagine.
Book your vacation rental home, bring your snorkeling gear, pack a towel, and be sure to be liberal with the sunscreen and you're ready to enjoy our slice of Florida paradise. These are the best beaches on Longboat Key and the best insider tips on how you can best enjoy them.
What Makes Longboat Key a Great Beach Destination?
Longboat Key offers more than just powder-white sandy beaches and crystal clear waters. The island is also home to luxurious homes, top-rated restaurants, and plenty of shopping options. Plus, the town's Old Florida charm adds an extra touch of character to your beach vacation.
And let's not forget the spectacular sunsets - they're a daily must-see on Longboat Key. But don't just take our word for it, come see for yourself why Longboat Key is consistently ranked as one of the best beach destinations in the country.
The Best Longboat Key Beaches

Longboat Key Beaches are some of the most unspoiled and pristine in Florida. The fallen trees and branches that decorate some give a wild ambiance that can only be felt here. The sugar-white sand that Longboat Key Beaches are known for is present everywhere, disappearing into the turquoise waters of the Gulf of Mexico.
Most of the Longboat Key, Florida beaches with public access have no name. You can find all of the different beach access points and their designated parking areas here. All of the access points are on Gulf of Mexico Drive.
These are some of the most secluded beaches in Florida, which gives them almost a private feel. That being said, many of them have no amenities (not even restrooms) aside from a few scattered picnic tables, so you'll want to plan accordingly. Most also do not have lifeguards on duty, so swim at your own risk and be sure to keep an eye on the little ones!
Beer Can Island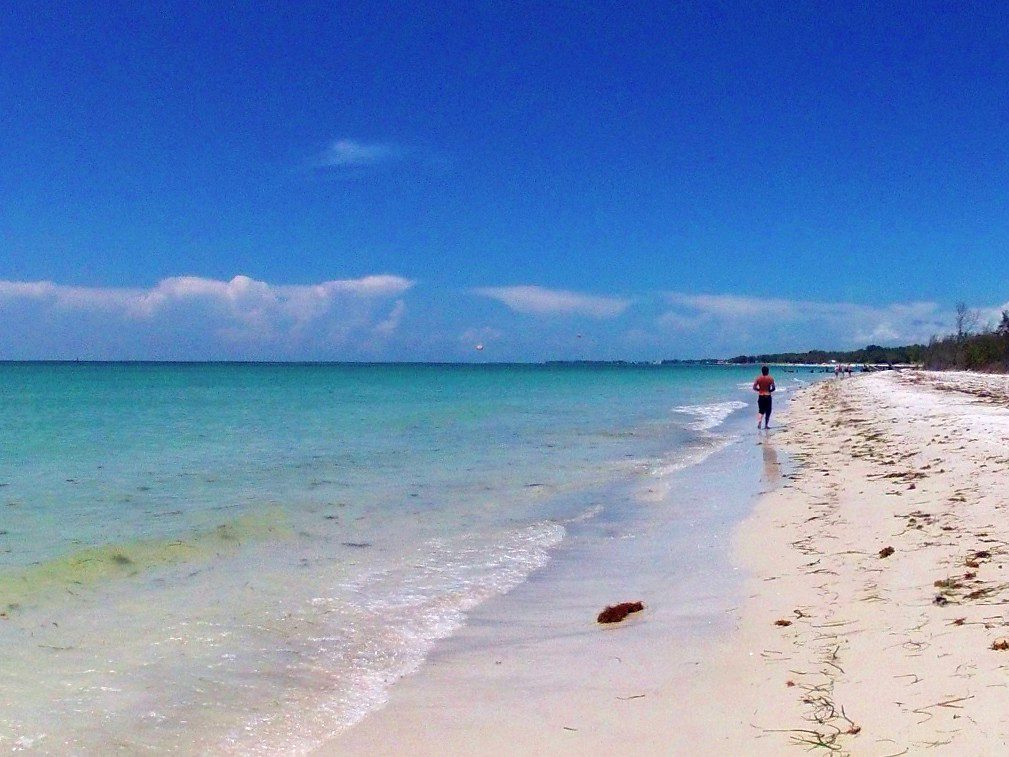 Photo Credit:
Suncoast Aerials
Looking for a beach that's a little off the beaten path? Look no further than Beer Can Island on the north shore of Longboat Key, Florida. Despite the not-so-appetizing name, this secluded beach offers stunning views and plenty of sandy shores to spread out your towel.
Beer Can Island, also known as Greer Island, is no longer an island, but more of a peninsula. It was once an island, but due to shifting sands and the power of erosion, it's now connected with Longboat Key. Don't forget to pack your own refreshments - there aren't any convenience stores nearby. And leave Fido at home - dogs are not allowed on the beach.
Beer Can Island is perfectly suited for those looking for a more chill, relaxing beach to relax, as it's lesser known than its neighbors.You can often spot manatees in the shallow waters, and it's a great spot to check out washed up shells and sand dollars - just be sure not to collect any seashells from the beach, as this is disruptive to the local ecosystem. Sometimes it's near to impossible to tell if the creature is alive within the shell, and this requires a fishing license. Better to leave it on the beach!
Whitney Beach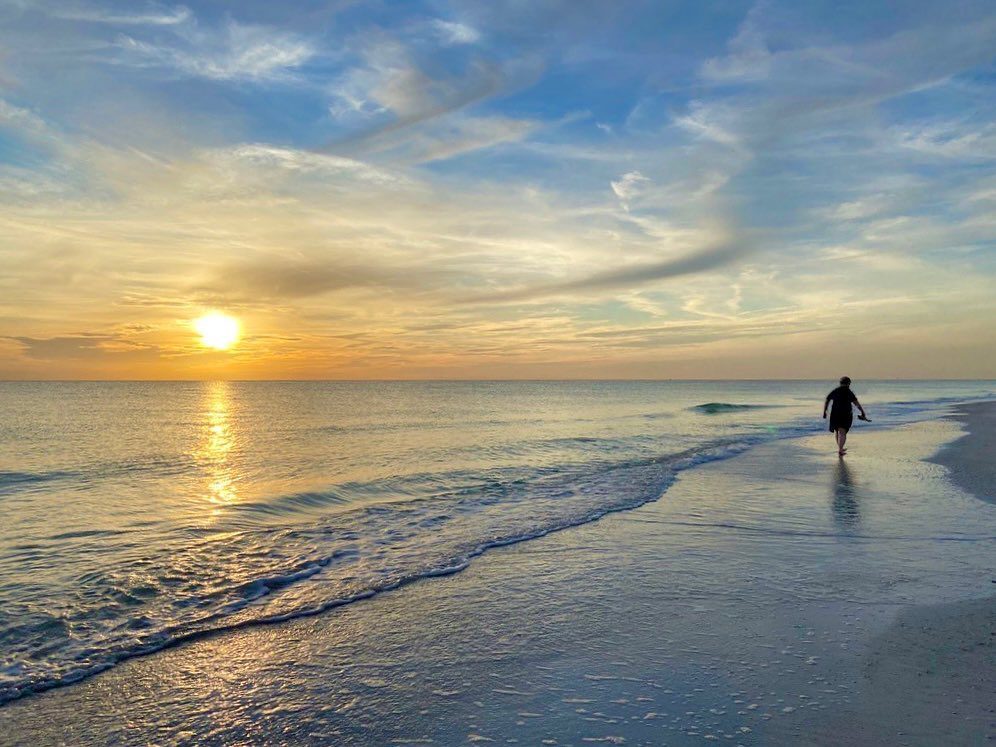 Photo Credit:
tiggertakespics via Instagram
Immediately across from Whitney Plaza on the north end of Longboat Key, you'll find Whitney Beach. This pristine stretch of sand spans for about a quarter mile. On a clear day, you can look across the water to Longboat Pass and Coquina Beach on Bradenton Beach or take a nice stroll over to Beer Can Island.
If you arrive in the early morning, you'll find many fishermen casting their lines into the water, giving a glimpse into what life was like in Old Florida. Similar to other beaches on Longboat Key, you can expect to find little to no modern amenities at Whitney Beach. Pack what you need for the day as there are no on-site shops from which to purchase sunscreen or snacks.
Public Beach - 100 Broadway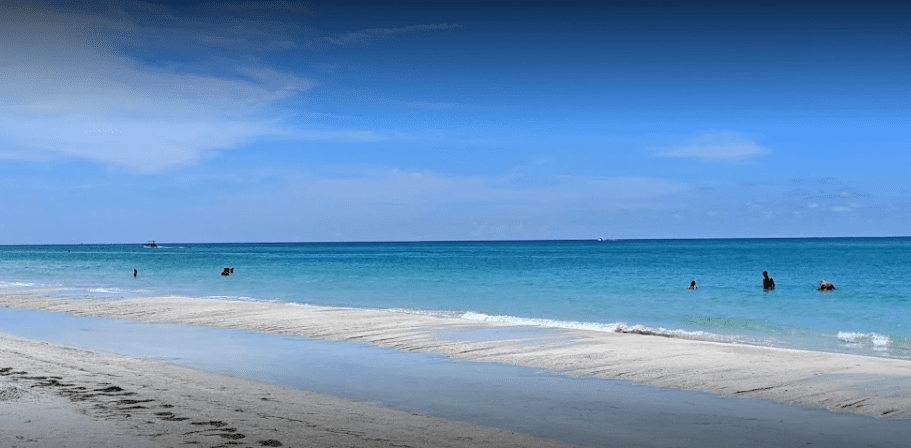 Along with sparkling white sands and clear, turquoise waters, the public beach found at 100 Broadway is conveniently located across from three yummy restaurants, which puts it high on our list of best Longboat Key, Florida beaches.
Be forewarned, there are no restrooms (nor is there parking in abundance), but all the more reason to scoot across the street for a snack or a mid-day cocktail.
This beach is also particularly appealing to birders. You can spy plenty of Florida's local avian life, including the majestic Great Blue Heron. Be sure to keep your eyes peeled toward the horizon if you want to see some dolphins playing!
Honorable Mention Beaches Near Longboat Key

There are many beaches just to the north on
Anna Maria Island
or toward the south in Sarasota. If you're looking for a beach that has more amenities and is a little more lively, consider checking out Coquina Beach, Anna Maria Island Beach, Holmes Beach, Lido Key Beach, and other beaches that make up Manatee County.
Best Ways to Enjoy Longboat Key, Florida Beaches
Enjoy Some Watersports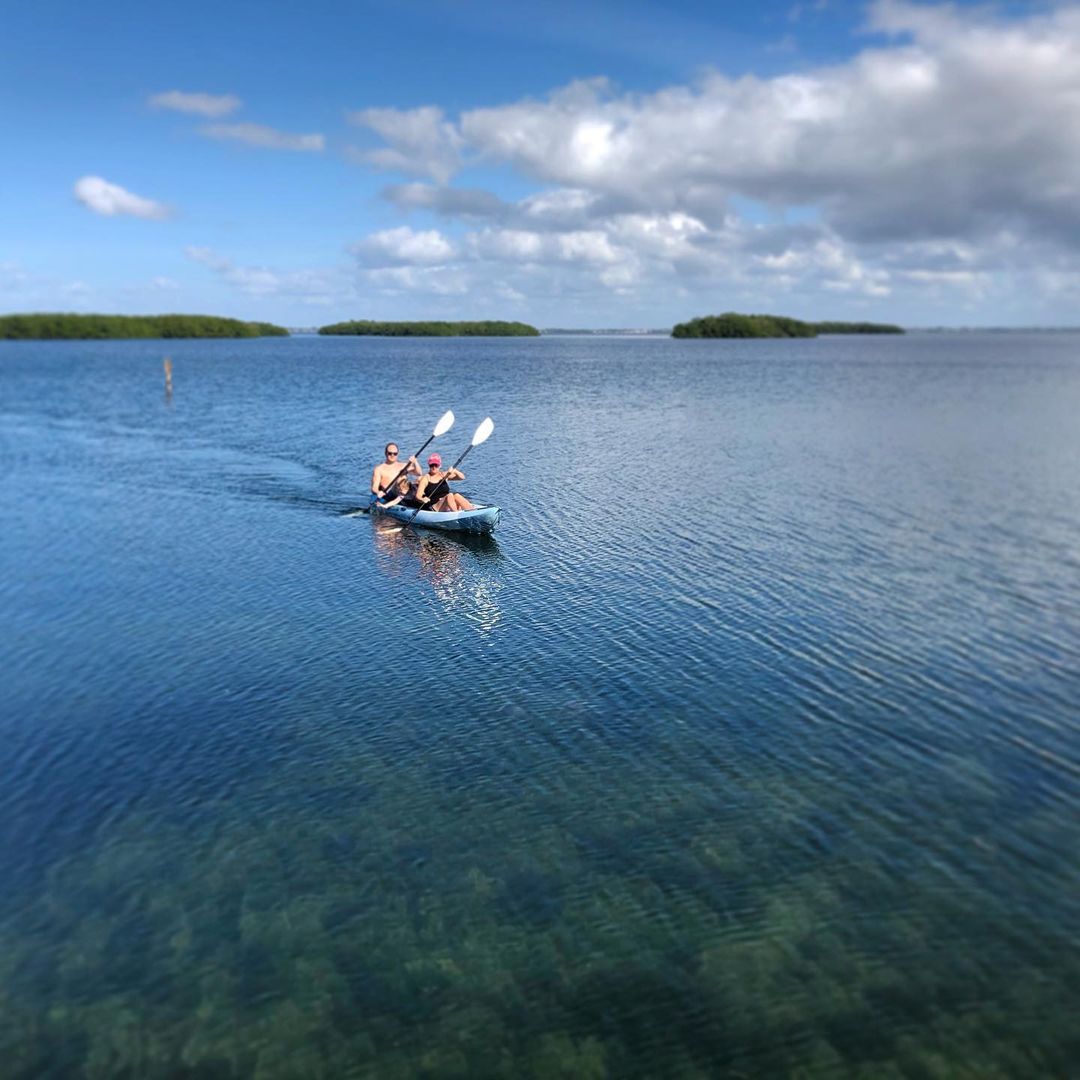 Photo Credit:
happypaddlerkayak via Instagram
Longboat Key, Florida is a paradise for watersports enthusiasts. With its warm Gulf waters and beautiful beaches, you can enjoy activities such as kayaking, stand up paddleboarding, jet skiing, and even parasailing.
So grab your sunscreen and hit the waves for some fun in the sun! And don't forget to keep an eye out for dolphins - they love to join in on the watersport action too.
Don't have your own equipment? Not to worry - there are plenty of rental options available so you can experience all that Longboat Key has to offer.
Get Your Tan On

If you're on a Florida beach vacation, chances are you're in the mood for a bit of R&R. Slather on the sunscreen, open your beach umbrella, and bask in the warming rays of Florida sun as you drift away to the sound of the waves lapping at the shore.
Enjoy Some of the Best Seafood Around at Dry Dock Waterfront Grill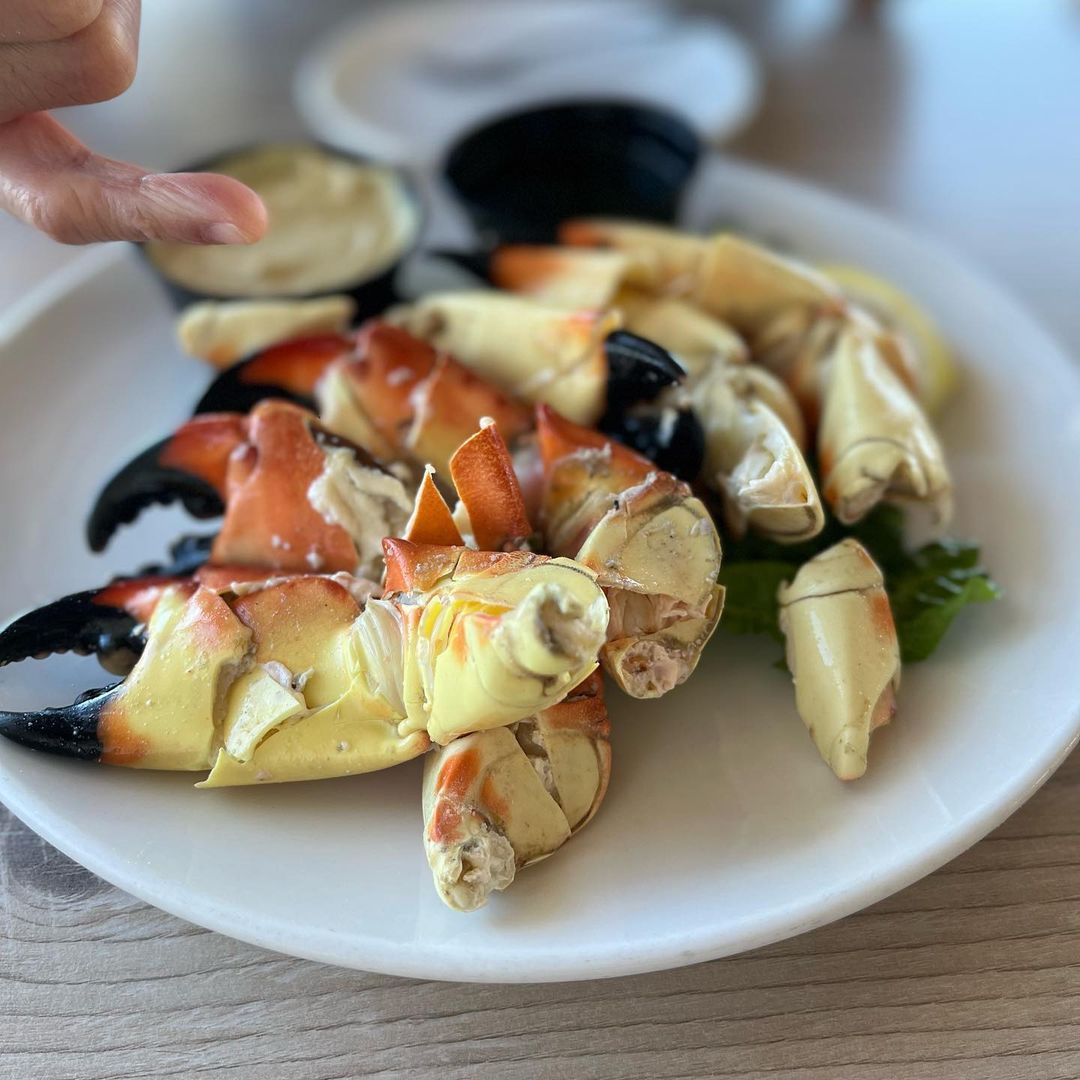 Photo Credit:
Dry Dock Waterfront Grill via Instagram
Located on the beautiful Longboat Key marina, Dry Dock Waterfront Grill offers patrons a picturesque dining experience coupled with some of the freshest seafood around. From succulent oysters on the half shell to grilled mahi mahi tacos and lobster rolls, there's something for every seafood lover on their menu.
Don't forget to pair your meal with one of their signature tropical cocktails or cold beers. Seafood isn't all they have to offer - their burgers and sandwiches are just as delicious and satisfying.
Embark on a Sunset Cruise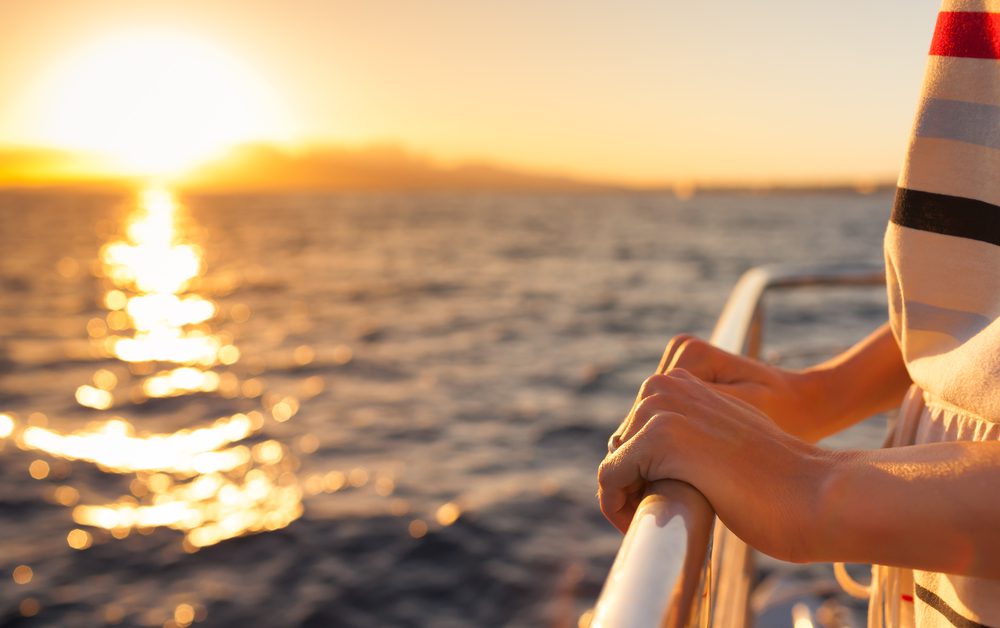 Photo Credit:
KieferPix
Come aboard for a luxurious evening on the water with a Sunset Cruise on Longboat Key. As the sun dips below the horizon, you'll be sipping on a refreshing cocktail and taking in the beautiful Florida scenery.
Your experienced captain will guide you along the tranquil turquoise waters, providing interesting tidbits about the area's history and wildlife. Don't forget to bring your camera - you never know when we might spot a pod of playful dolphins or a majestic manatee.
Go Fishing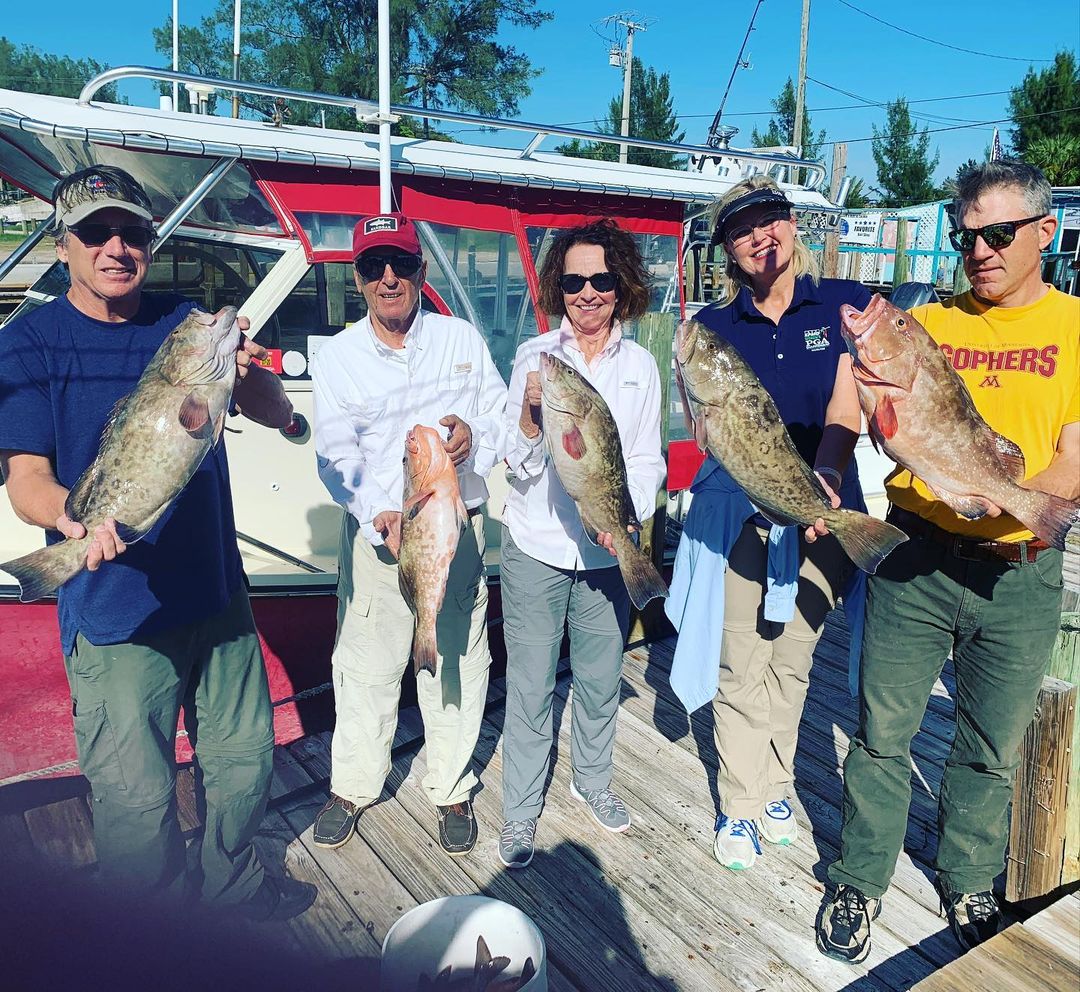 Photo Credit:
gulfcartcharters via Instagram
Fishing on Longboat Key, Florida is a dream for anglers. Not only do we have the Gulf of Mexico to cast our lines into, but we also have Sarasota Bay and the Intracoastal Waterway teeming with fish. Popular catches include snook, redfish, trout, tarpon, and flounder.
For those looking for a more relaxed fishing experience, the pier at Bayfront Park offers excellent opportunities to reel in some dinner. But for those seeking an adventure, chartering a boat to head out into the Gulf is definitely worth it where you might even catch a prized grouper or mahi mahi.
Best Time of Year to Visit Longboat Key, Florida Beaches

When it comes to the best time of year to visit Longboat Key's beaches, the answer is simple: anytime!
However, if you're looking for peak beach-going weather and water temperatures, we suggest visiting between March and May or October and November. During these months, you'll enjoy warm temperatures (averaging in the 70s) and comfortable water temperatures (typically in the low 80s). The shoulder season also offers a middle-ground in terms of accommodation availability and prices, as well.
But even during the summer months of June through September, Longboat Key's beaches are still a beautiful and enjoyable destination. Just be sure to bring plenty of sunscreen, as temps can reach into the 90s during those months. It can also get pretty crowded during the throes of summer, as well, which means you'll need to reserve your vacation rental home farther in advance.

Still, no matter when you choose to visit, one thing is for sure - Longboat Key's stunning beaches are worth a trip anytime of year.
Soak Up the Sun on These Longboat Key Beaches

Longboat Key's pristine beaches are easily some of the best beaches you'll find in Florida. With relatively few crowds, no construction, and pristine white sand, it's hard to find a more tranquil place to set up your beach chair and umbrella for the day. Regardless of when you decide to visit us on Longboat Key, our beautiful beaches await!