For a relatively small strip of gorgeous Florida coast, a visit to Longboat Key leaves little to be desired. From stunning beaches to great
vacation rental homes
, this tranquil barrier island might just become your favorite new getaway destination.
The perks of this island isn't just its natural beauty, it also includes plenty of delicious restaurants. We've collected the best restaurants in town and given our favorite recommendations and insider tips. Regardless of how long you'll be staying on Longboat Key, we've got you covered for it all from the best Key Lime Pie to an elegant fine dining experience.
Let's dive right into the best restaurants on Longboat Key.
Budget-Friendly Longboat Key Restaurants
Blue Dolphin CafE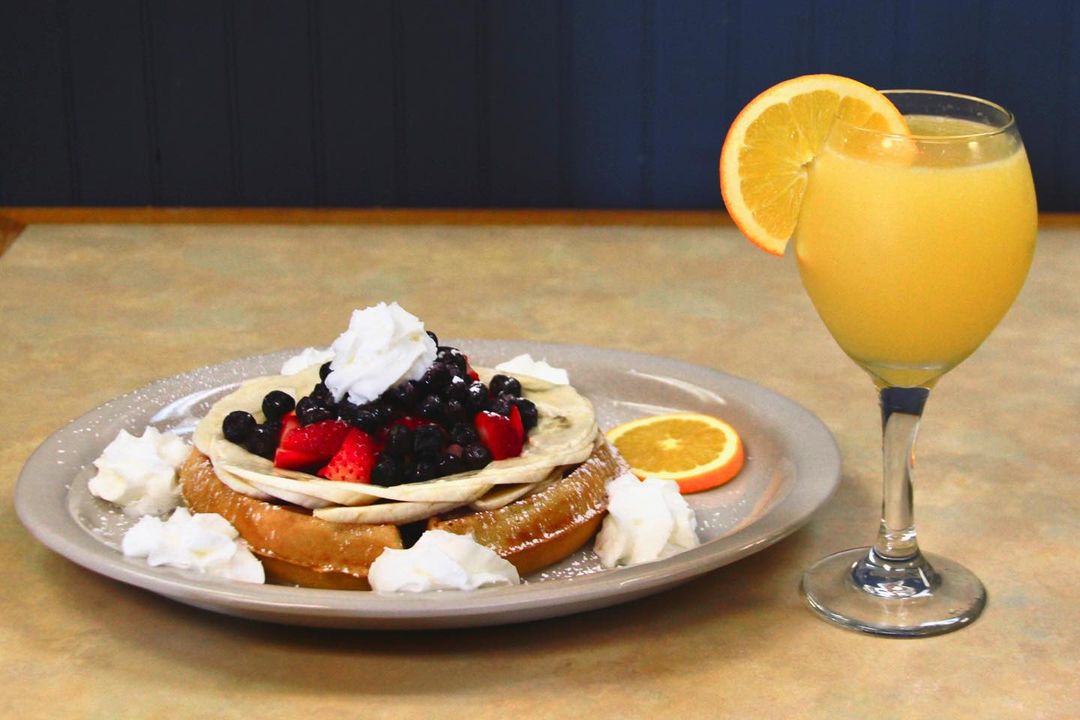 Photo Credit:
bluedolphincafeofficial via Instagram
5370 Gulf of Mexico Dr #101, Longboat Key, FL
The Blue Dolphin Cafe is a Longboat Key staple among locals for breakfast and lunch. This no-frills cafe is ideal for a hearty meal to fuel you for the day. Breakfast is served all day, so if you wake up late (or a bit hungover and in the afternoon), it's the perfect option!
Their Breakfast Wrap is a fun option, topped with house-made Veggie Chili. Another popular favorite is the Chicken Fried Steak and Eggs. If you're visiting Blue Dolphin Cafe for lunch, definitely give the Jet's Jewel of a Sandwich or Tacos Pescados a shot!
Longbeach CafE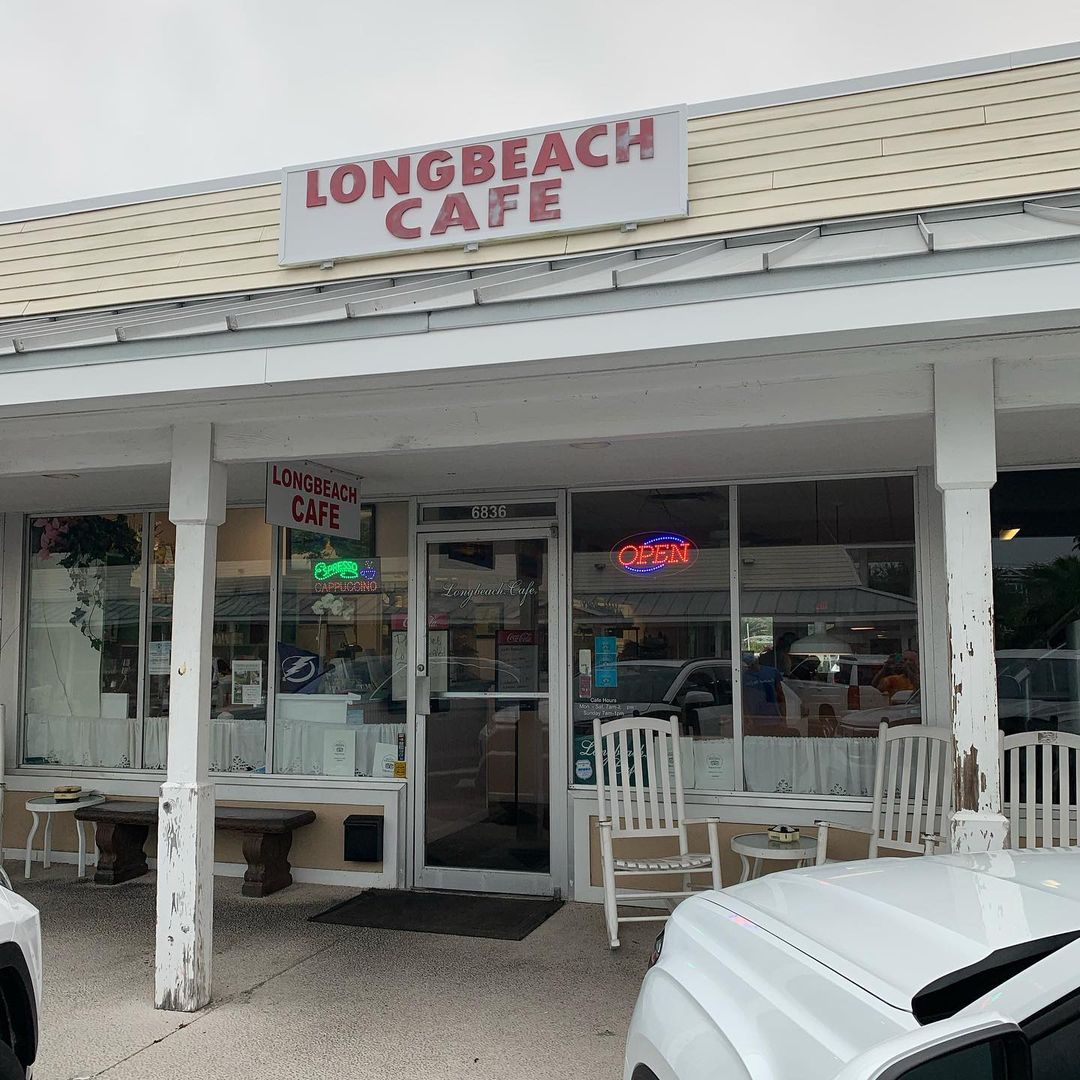 Photo Credit:
florida.foodways via Instagram
6836 Gulf of Mexico Dr, Longboat Key, FL
This classic American family restaurant is another great option for a quickie breakfast or lunch that's strictly no-frills. For a delicious and filling breakfast, it's one of the best diner options in town. The outdoor seating on the channel out to the bay makes for a nice morning view as well!
Try the Biscuits and Gravy or Country Benedict for stick-to-your-ribs goodness! If you want to try a lunch option, we suggest the Tuna Melt or the Cleopatra Salad, depending on what you're in the mood for!
Harry's Gourmet Deli & Bakery
548 St Judes Dr, Longboat Key, FL
The Deli and Bakery at Harry's is a great option for a quick snack on-the-go. They have a rotating menu of delicious snacks, sandwiches, and more. They also feature holiday specials, such as a takeout Thanksgiving menu as well as Christmas and Easter offerings.For a more formal setting, check out their on-site restaurant for breakfast, lunch, or dinner.
Mid-Range Longboat Key Restaurants
Dry Dock Waterfront Grill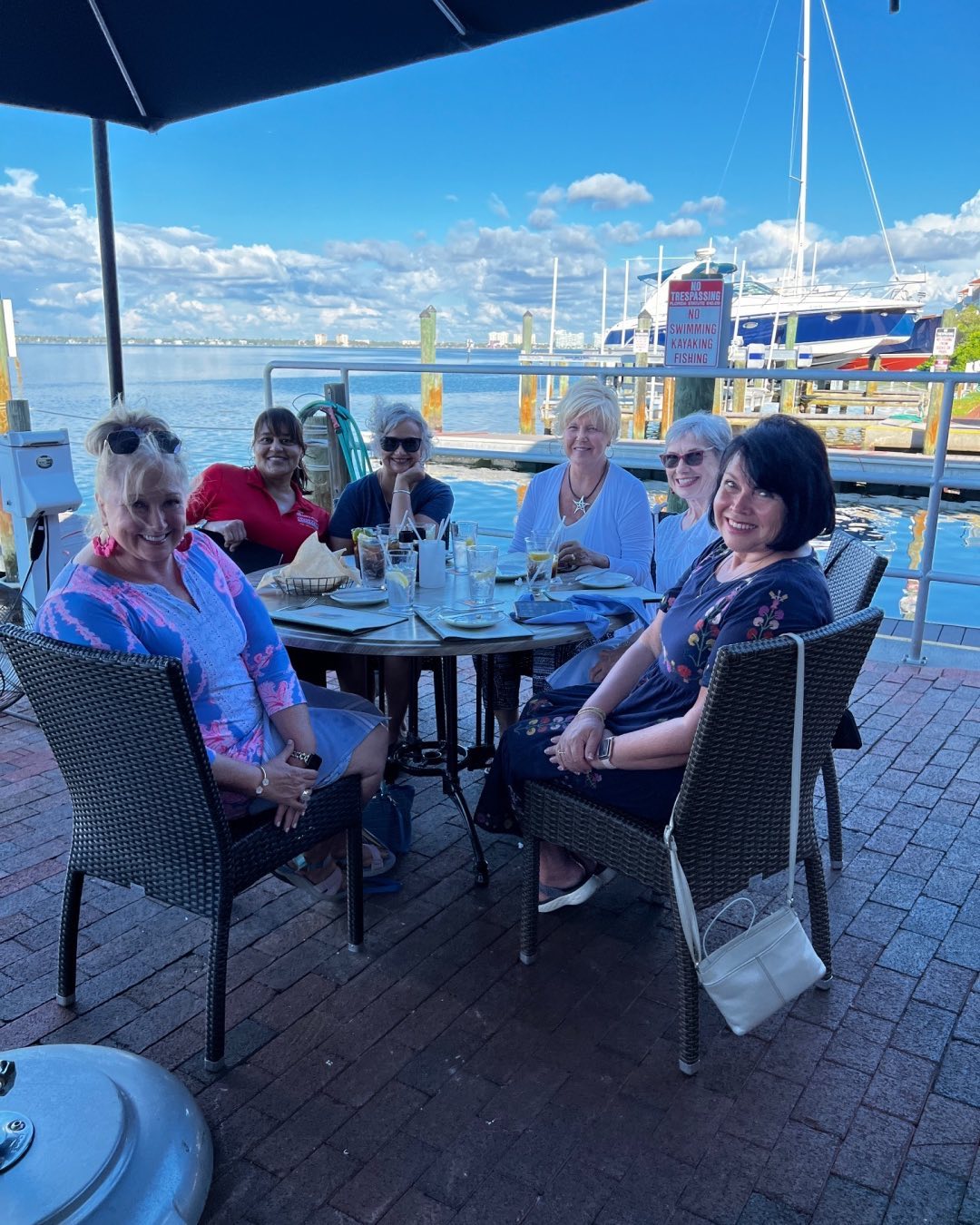 Photo Credit:
dbshellhughes via Instagram
412 Gulf of Mexico Dr, Longboat Key, FL
Do yourself a favor, and make reservations before heading to Dry Dock Waterfront Grill! This place is no hidden gem, and is among the most popular Longboat Key restaurants for a memorable dinner.
The view and the decor of the indoor dining room make for the perfect ambiance, whether you're having a romantic date night or spending the evening out with family or friends. Their outdoor dining is second-to-none.
We highly suggest trying the Citrus Grouper or the Blackened Red Snapper Sandwich. Not into seafood? Have the Tuscan Cream Chicken Dinner (also available as a pasta!). If you're looking for a starter or appetizer, try the Bacon-Wrapped Scallops - yum! Considering the combination of stellar service, mouthwatering meals, and perfect ambiance, it's hard to believe the prices aren't higher.
Mar Vista Dockside Restaurant & Pub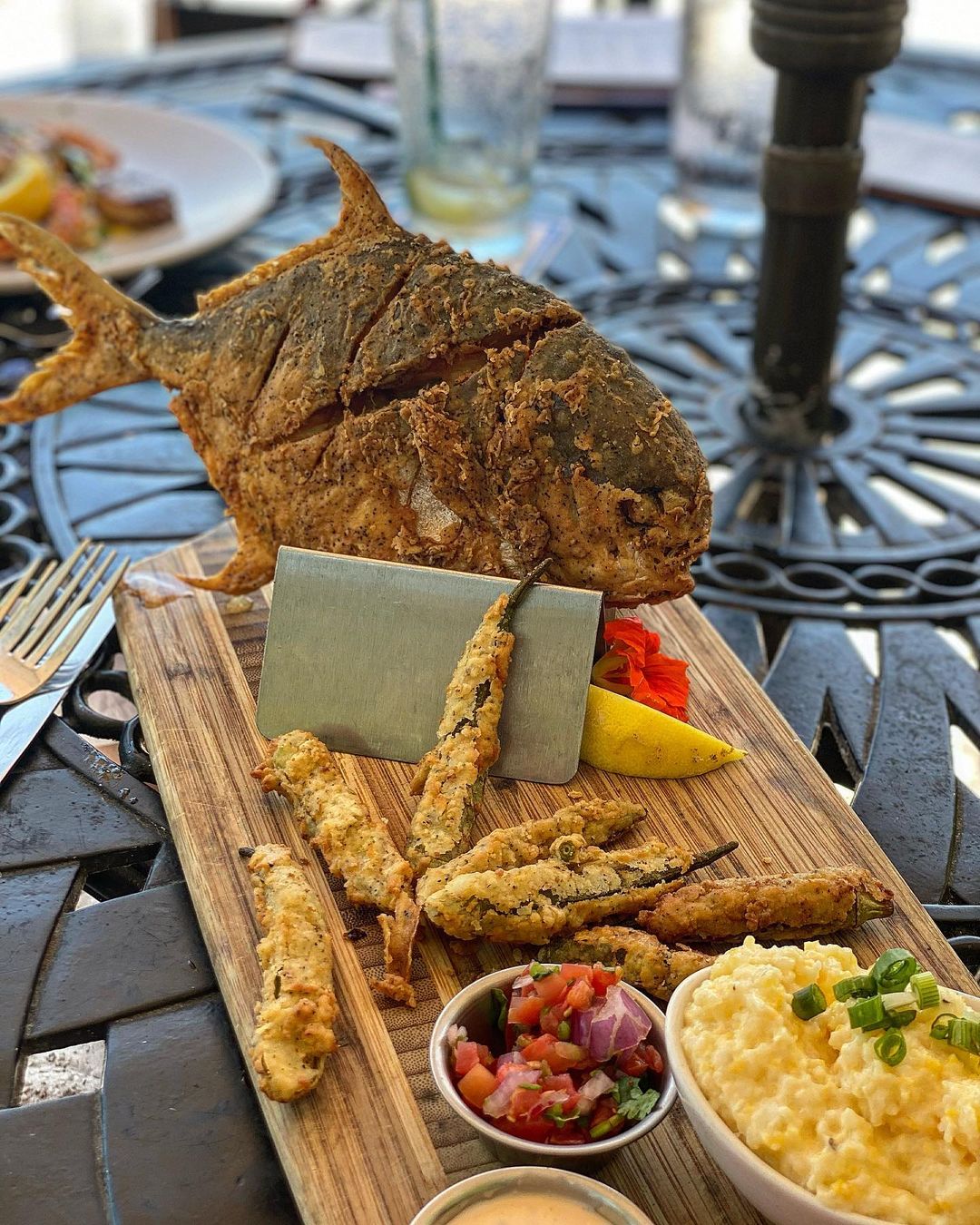 Photo Credit:
bigeeats.cincy via Instagram
760 Broadway St, Longboat Key, FL
We love the backyard BBQ vibes of Mar Vista Dockside Restaurant & Pub! It feels more like you're hanging out at a friend's house than dining out at one of the best Longboat Key restaurants. Nestled under the Buttonwood trees, which are adorned in twinkling string lights, is the outdoor seating area, which has a different vibe than most outdoor seating in Longboat Key.
The food and service are just as memorable as the ambiance. The servers here have a chemistry that is apparent when they work together, allowing dinner service to flow like a dance. The sustainably and locally sourced menu features a wide variety of lunch and dinner options that are sure to leave you satisfied and smiling.
We are obsessing over the Fish Dip with Hemp Crackers appetizer! For entrees, try the Chef's Boil Pot, which consists of Blue Crab, 1/2 pound Gulf Shrimp, Clams, Andouille Sausage, Corn, and Cajun Potatoes. Yum !There aren't as many land or vegetarian options here, but you can still find a few. Their vegan dish is actually quite yummy (Kung Pao Avocado).
Maison Blanche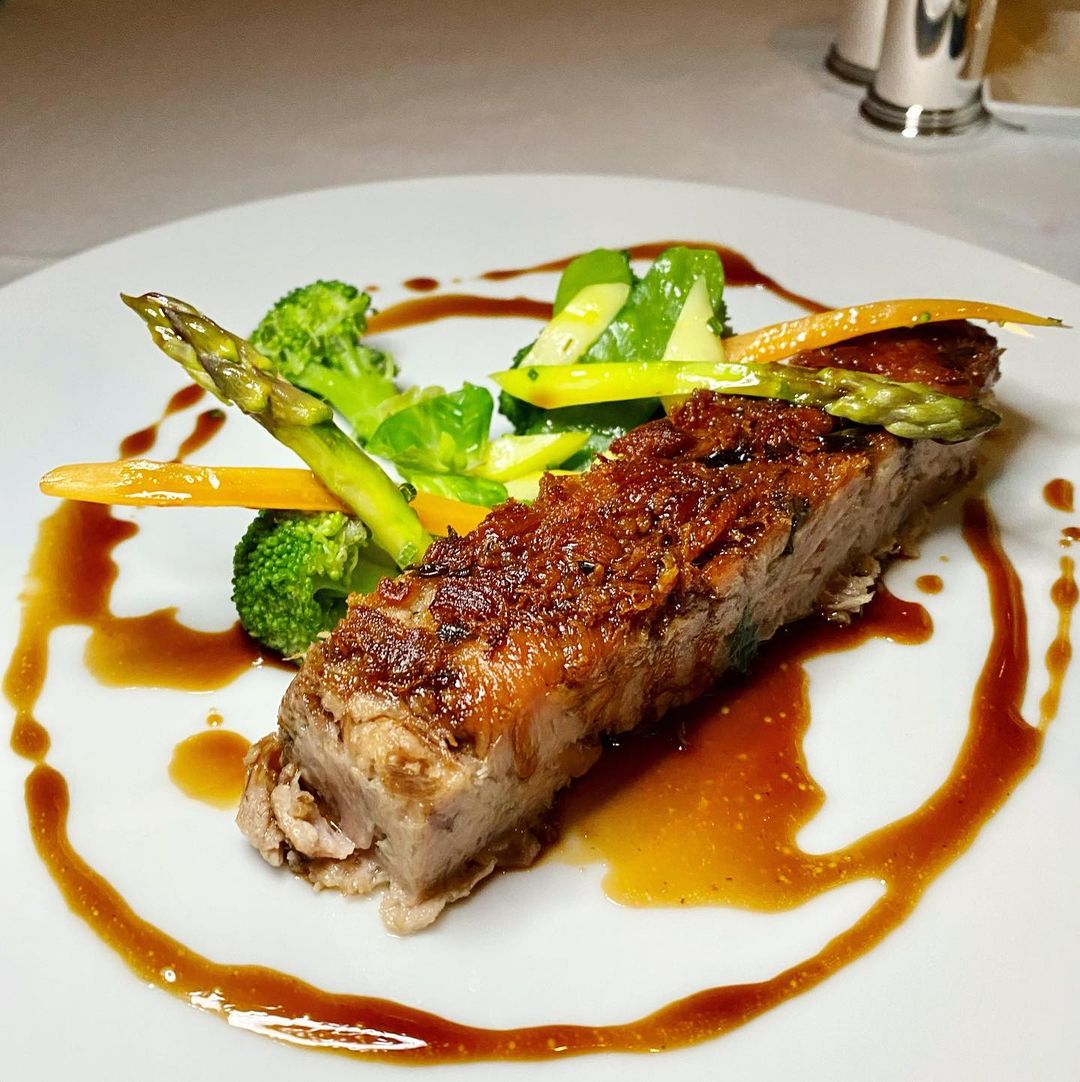 Photo Credit:
forkingaroundtx via Instagram
2605 Gulf of Mexico Dr, Longboat Key, FL
While most Florida vacationers tend to dine at the most popular seafood joints in town, going out searching for French cuisine is slightly less common. While generally not as light as fresh fish, traditional French food provides a nice reprieve from eating grouper every day (though, they do serve plenty of seafood dishes as well).
The resident chef, Jose Martinez, was actually awarded a Michelin star for his Maison Blanche restaurant in Paris. We recommend trying the three-course prix fixe menu to be able to try a bit of everything. You have your choice of an appetizer, an entree, and a dessert for $75. If you'd prefer to order off the a la carte menu, the Blue Crab with Celery Remoulade and Avocado and the Slow-Braised Short Ribs are our top choices!
The Old Salty Dog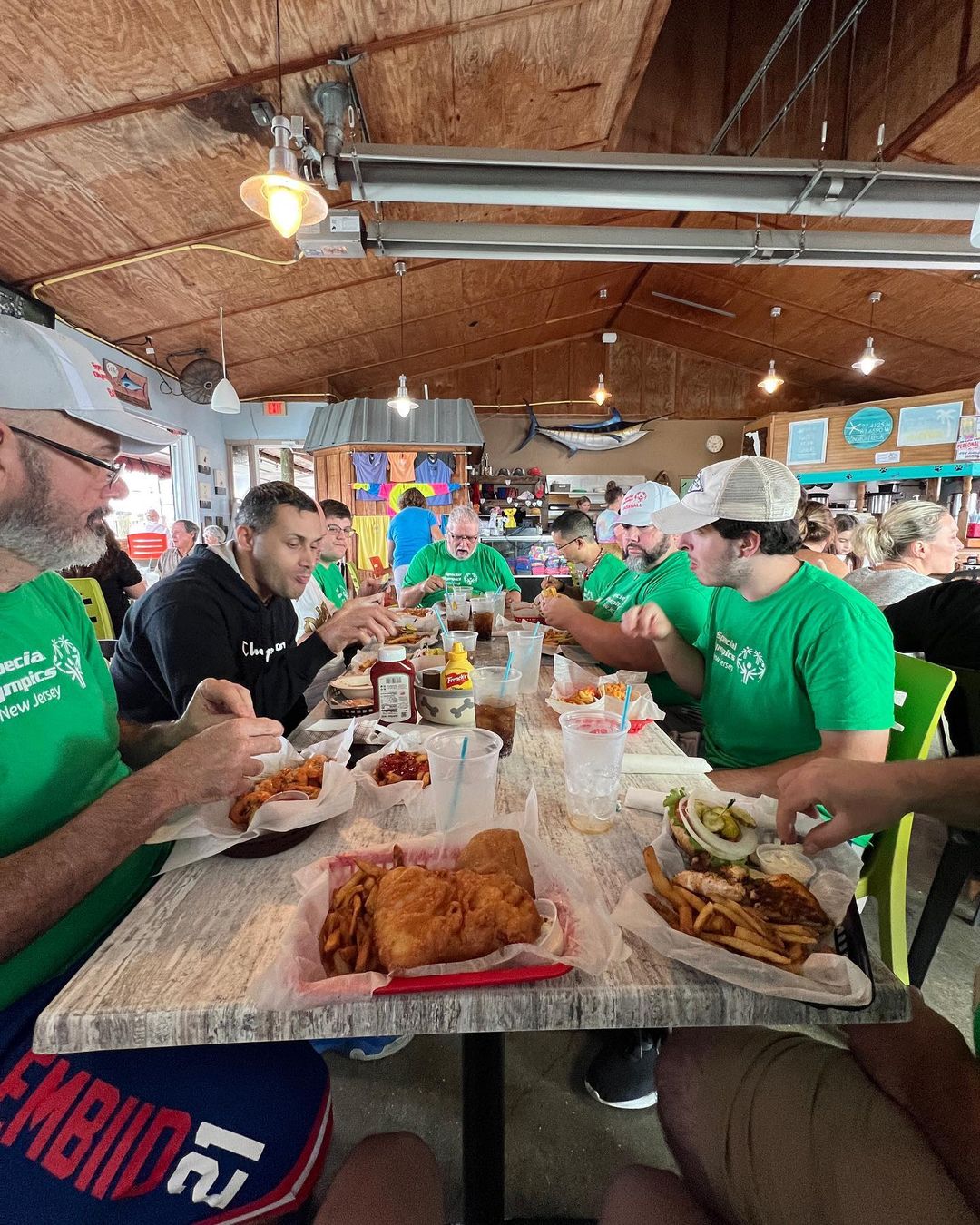 Photo Credit:
spolympicsbaseballmove via Instagram
1601 Ken Thompson Pkwy, Sarasota, FL
Between its amazing sunset views, prime spot right on the water, lovely service staff, and delicious eats, you can't go wrong at The Old Salty Dog. Though there may be a wait, it moves quickly and it's well worth it.
The Happy Hour here is one of The Old Salty Dog's most popular appeals. Don't let the menu fool you - the basic-sounding dishes are cooked to perfection! Try the Conch Fritters, Wings Appetizer, or the Grouper Fish Dinner. Though technically in Sarasota, this restaurant is just a stone's throw away over the New Pass.
Lazy Lobster Longboat Key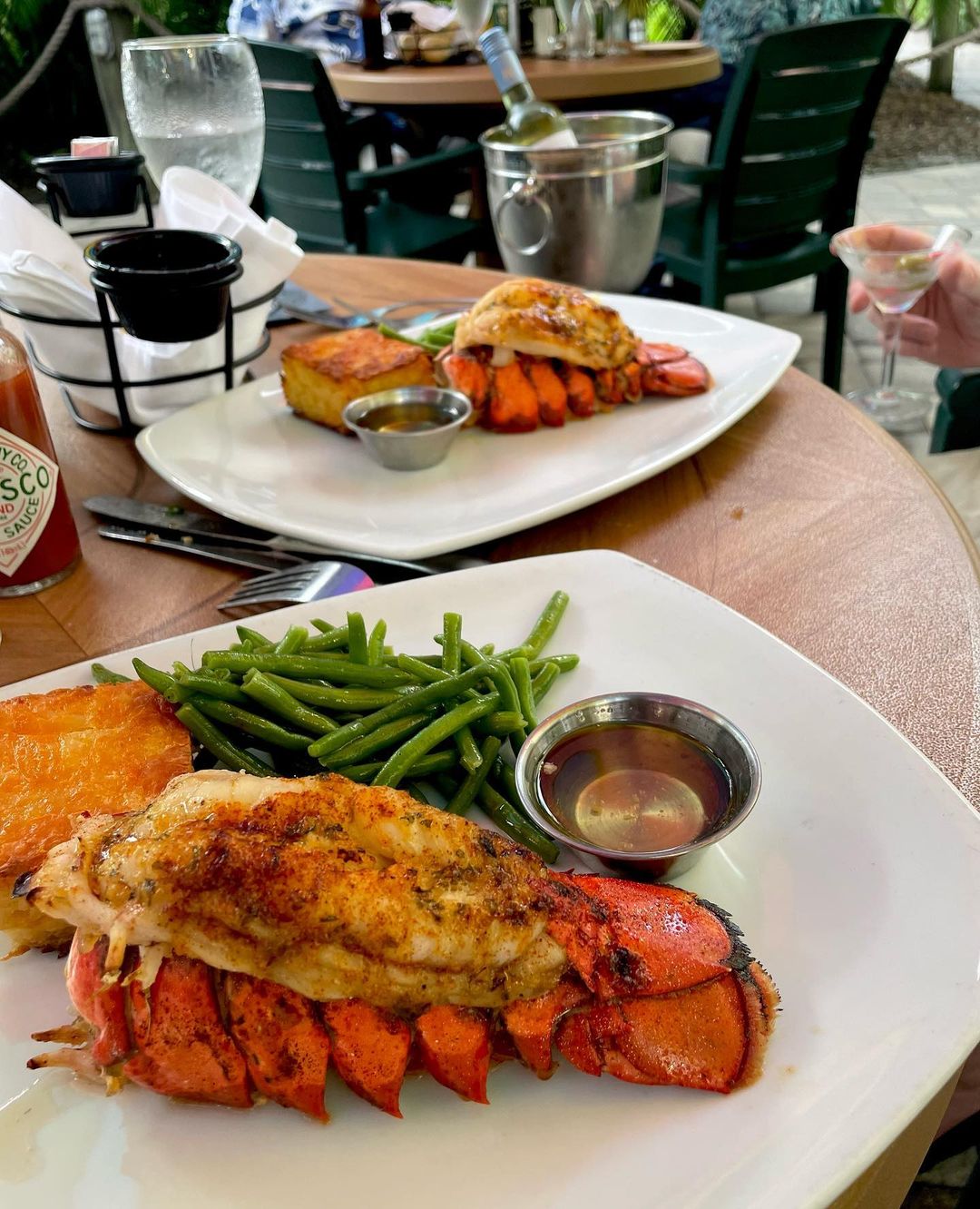 Photo Credit:
miamifarmgirl via Instagram
5350 Gulf of Mexico Dr, Longboat Key, FL
Particularly if you're visiting from a region that doesn't have the fresh seafood advantage that Florida has, Lazy Lobster is a popular favorite among locals. Guests here really love their early bird specials for lunch, which are pretty affordable, especially when considering the quality of the food and service!
We love the Lobster Bisque, Lazy Lobster, and Lobster Scargot. Not a fan of lobster? No problem. The 1/2 Rack of Ribs and Open Faced Reuben Sandwiches are both excellent choices!Regardless of what you're in the mood for, the food here is always a solid 10- you can't go wrong!
Whitney's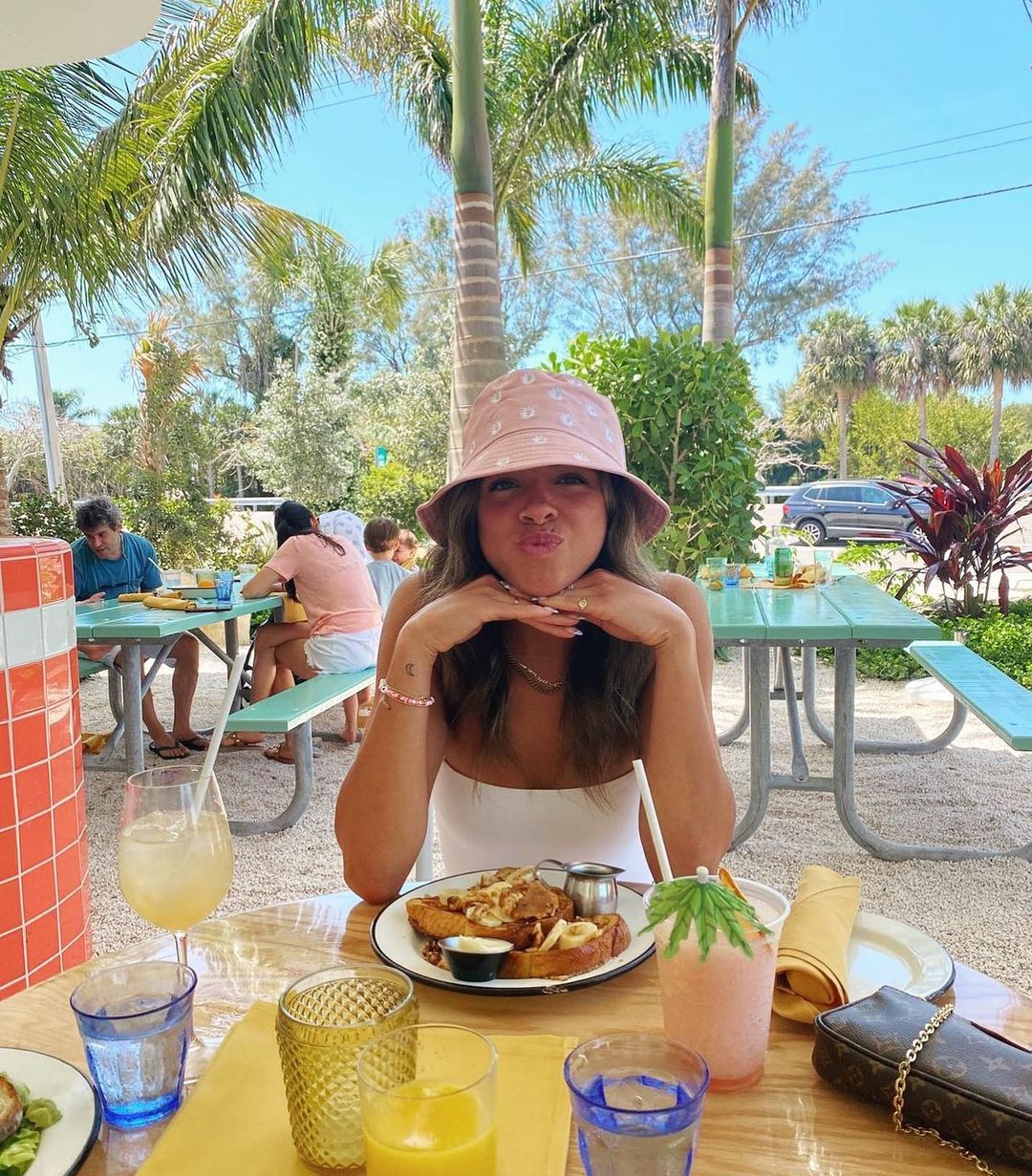 Photo Credit:
whitneylbk via Instagram
6990 Gulf of Mexico Dr, Longboat Key, FL
Best-known for their epic brunch, the team over at Whitney's serves up delicious food in a relaxed, retro beachside environment that's sure to please. The swaths of tropical flowers and palm trees only adds to the fun, colorful ambiance.
Try the Egg Sammy, with Thick Cut Bacon, Manchego, and House-Made Tomato Jam or the Lemon Ricotta Pancakes with Strawberries and Maple Syrup. From their all-day menu, we love the Chilled Seafood Platter or the Fish Tacos.
Fine Dining Longboat Key Restaurants
Harry's Continental Kitchens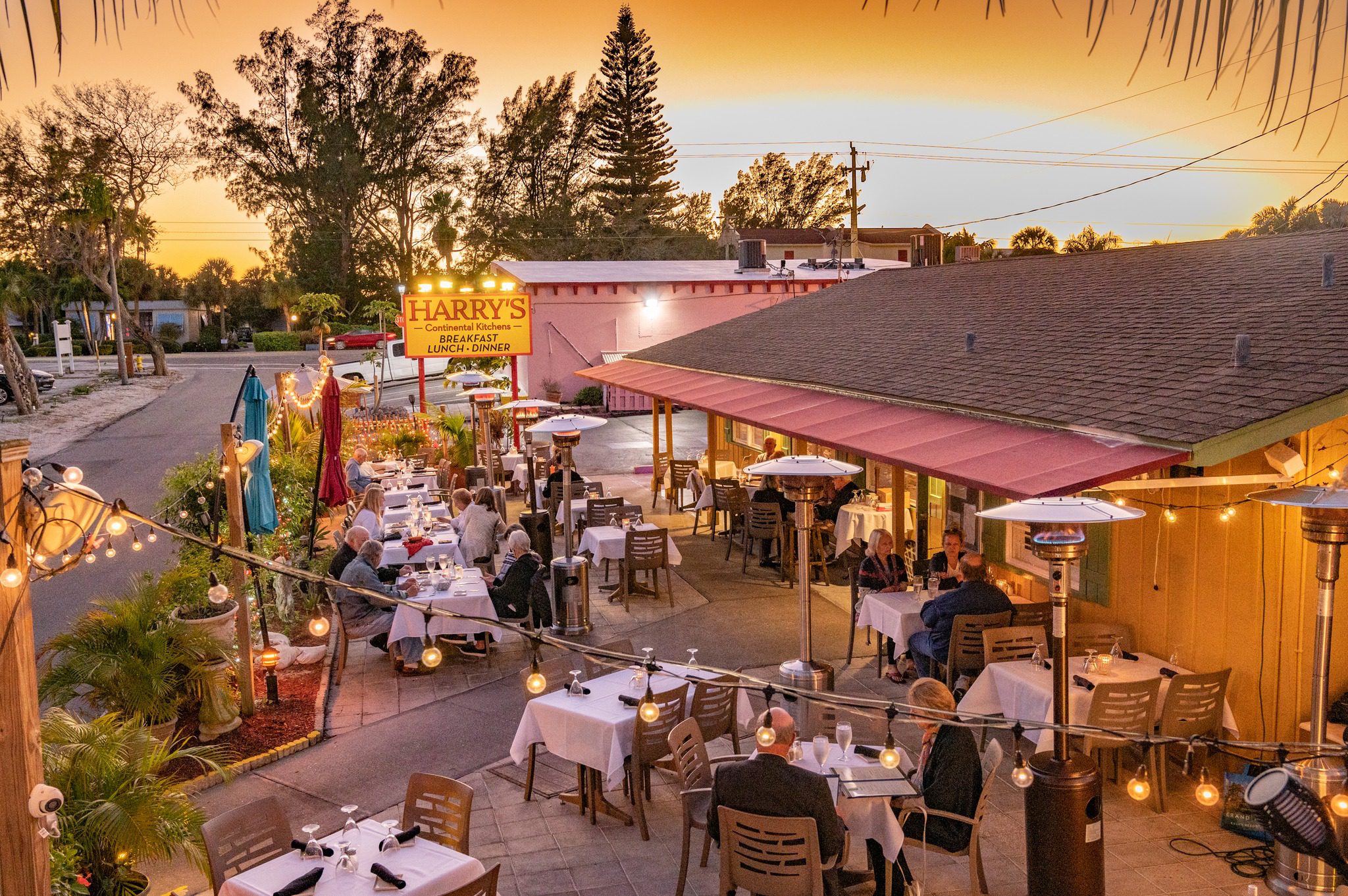 Photo Credit:
Harry's Continental Kitchens via Facebook
525 St Judes Dr, Longboat Key, FL
Brought to you by the same team behind Harry's Gourmet Deli and Bakery, Harry's Continental Kitchens restaurant is a sure bet if you're looking for delicious food in a nice setting with attentive service. Despite its small size, the interior is beautifully decorated, creating a memorable ambiance for your dining experience.
Harry's offers a 4 course Dinner Prix Fixe menu that's a great option if you want to sample plenty of dishes. For your first course, you get your choice of soup or gazpacho. Next is an individually-portioned appetizer (choose between Baked Brie, Crispy Calamari, or Duck Confit Salad), followed by your choice of entree. Dessert of the day is your final course. The pricing for the prix fixe menu is $49 per person, or $66 with wine pairings. They also have a great a la carte menu.
We'll let you in on a secret - Harry's Famous Crab Cakes are called so for a reason! If you've got dietary restrictions, Harry's is happy to whip up something gluten-free or vegan / vegetarian for you! If you can't make it for dinner, check out Harry's for breakfast, brunch, or lunch.
Chart House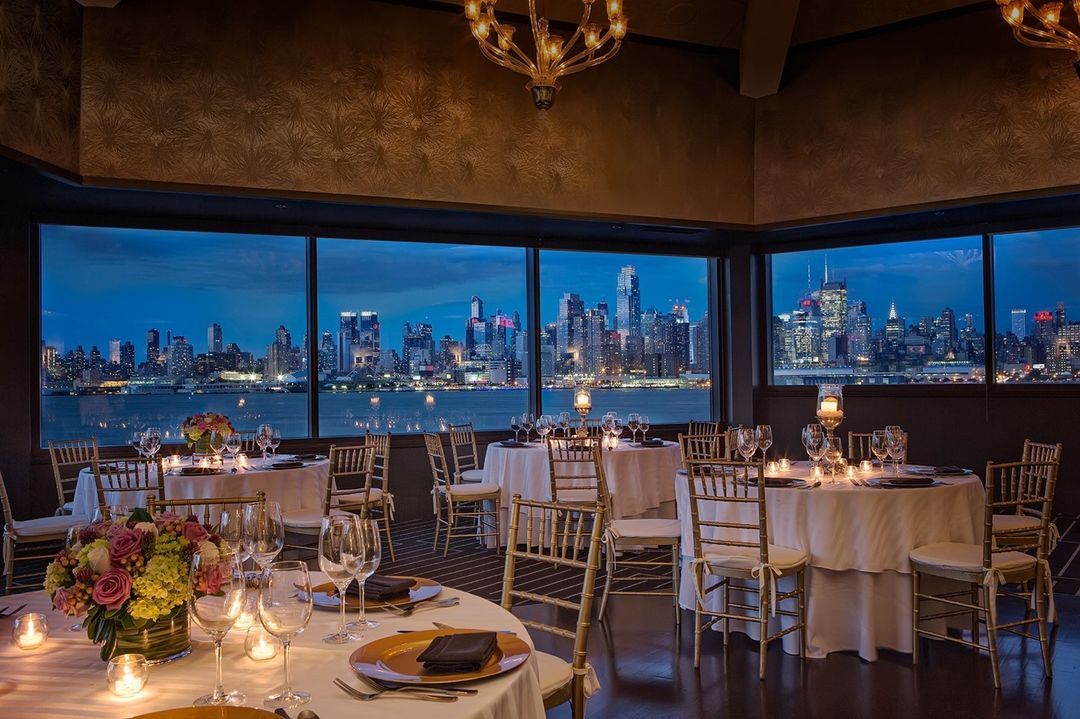 Photo Credit:
charthouserestaurants via Instagram
201 Gulf of Mexico Dr, Longboat Key, FL
Despite being a chain restaurant, which is only evident in the decor, Chart House is a popular place to go for consistently great food and service all around. The menu covers a broad spectrum of both seafood, land, and vegetarian options, ensuring everyone in your party is able to satisfy their palate.
We are obsessing over the Macadamia Nut Mahi Mahi with Warm Peanut Sauce, Mango Relish, Soy Glaze, and Mango Sticky Rice. For a land option, try the Paneed Chicken. For a side, don't skip out on the Creamed Spinach.
Euphemia Haye Restaurant & The Haye Loft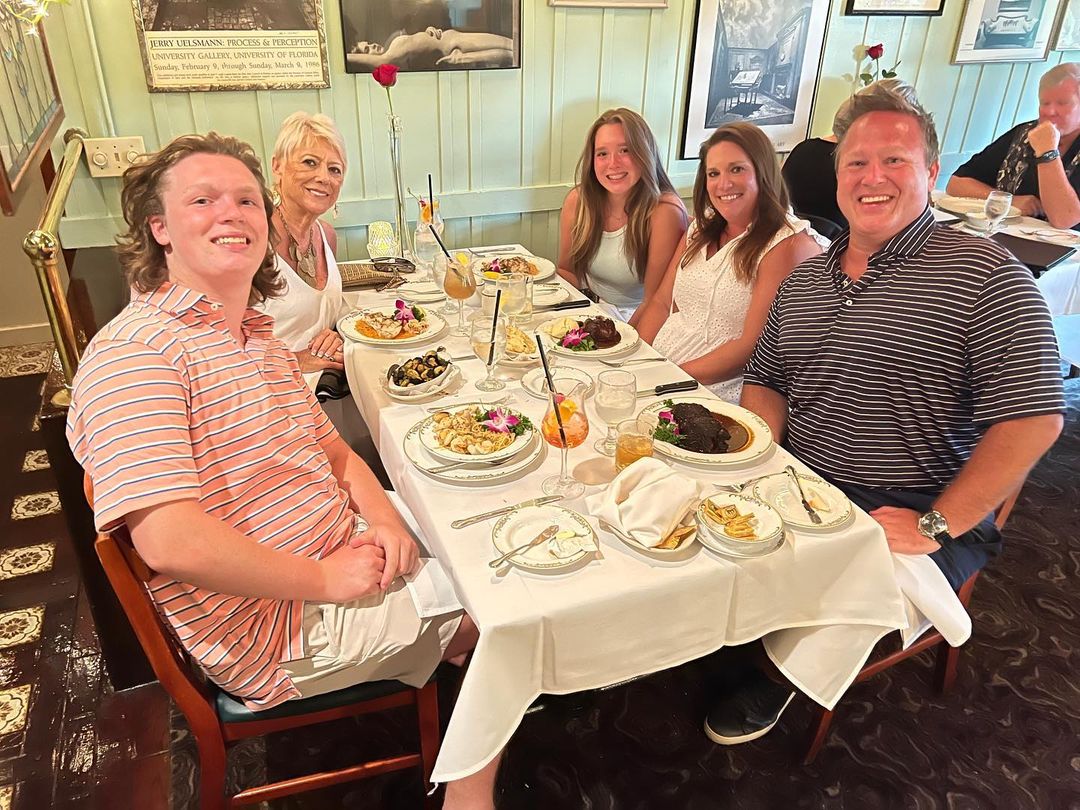 Photo Credit:
jennyguy731 via Instagram
5540 Gulf of Mexico Dr, Longboat Key, FL
Euphemia Haye Restaurant & The Haye Loft is without a doubt the gold standard of fine dining in Longboat Key restaurants. The ultimate date night locale, Euphemia Haye has an intimate and cozy ambiance coupled with food that leaves you wanting more and friendly, attentive service. It hits the mark on all fronts!
It's a little out of the way in comparison to some of the other Longboat Key restaurants, particularly those that line Gulf of Mexico Dr. However, it's well worth the trip out. Be sure to make reservations in advance as you won't want to wait!
We suggest the Fried Green Tomato Fusion for an appetizer. For entrees, it's a toss up between the Noisettes of Beef Madagascar with a yummy Green Peppercorn Cream Sauce and the Key West Snapper with Key Lime-Jalapeno Beurre Blanc. YUM!
Enjoy Your Meals on Longboat Key

With this extensive list of delicious restaurants on Longboat Key, from budget-friendly to fine dining, I'm sure you'll eat well while on vacation. Our biggest recommendation is to try a handful of the most that spark your hunger and go from there. Just be sure to make reservations in advance, especially at the fine-dining restaurants as seating can sometimes be limited.