Located in Florida's Tampa Bay, there's a good reason why Anna Maria Island is one the nation's hottest fishing spots. Surrounded by the crystal clear waters of the Gulf of Mexico and hosting seven miles of pristine white sand beaches, not to mention Florida's famous subtropical climate, Anna Maria Island elevates your saltwater fishing trip to the next level.
Plus, there's plenty to do on Anna Maria Island after the sun sets. With great restaurants, bars, beaches, and immaculate vacation rental homes, AMI should certainly be on your list as your next getaway destination.
Fishing opportunities abound, from pier and shore fishing to deep sea excursions from numerous fishing charters, there is no end to the options for getting your line in the water. The range of methods is only outnumbered by the types of fish you can catch.
Anna Maria Island is certainly a must-visit fishing destination. Just keep in mind, anyone over the age of 16 needs to get a fishing license before they can go fishing here.

The Types of Fish You Can Catch

You'll love the chance to catch a wide range of fish types off the shores of Anna Maria Island. A few of the most common catches are:
Redfish
Seatrout
Snook
Tarpon
Kingfish
Spanish Mackerel
Snapper
Grouper
Cobia
Amberjack
Sheepshead
Barracuda
Nearshore and Inshore Fishing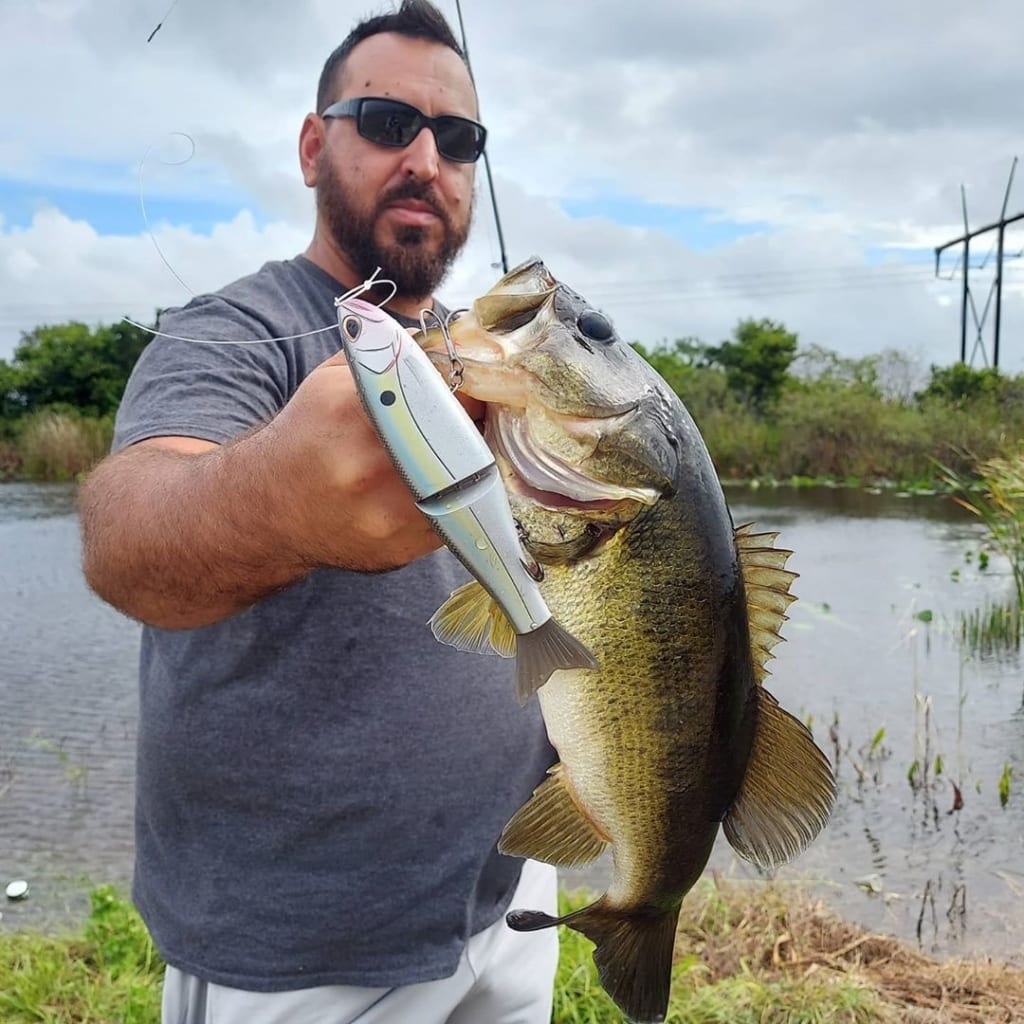 Photo Credit:
canal_cowboy via Instagram
Anyone fishing along the Gulf shores has their sights set on Redfish and Spotted Seatrout. Available year-round, these local favorites can be found in abundance in the grassy flats and shallow waters surrounding Anna Maria Island.
Redfish and Spotted Seatrout are fun and easy to catch and make a tasty main course.If you prefer a more challenging fight, consider trying to hook some Snook or Tarpon. These monstrous fish offer a great fight and when you finally land one you'll get great feeling of accomplishment.
For Snook, seek out secluded fishing spots. You can find Tarpon hiding out in the grassy flats. The best time of year to find these fish starts in May and runs almost through winter. Be aware that Tarpon are catch-and-release only, while the limit on Snook is only one per angler.
Offshore Fishing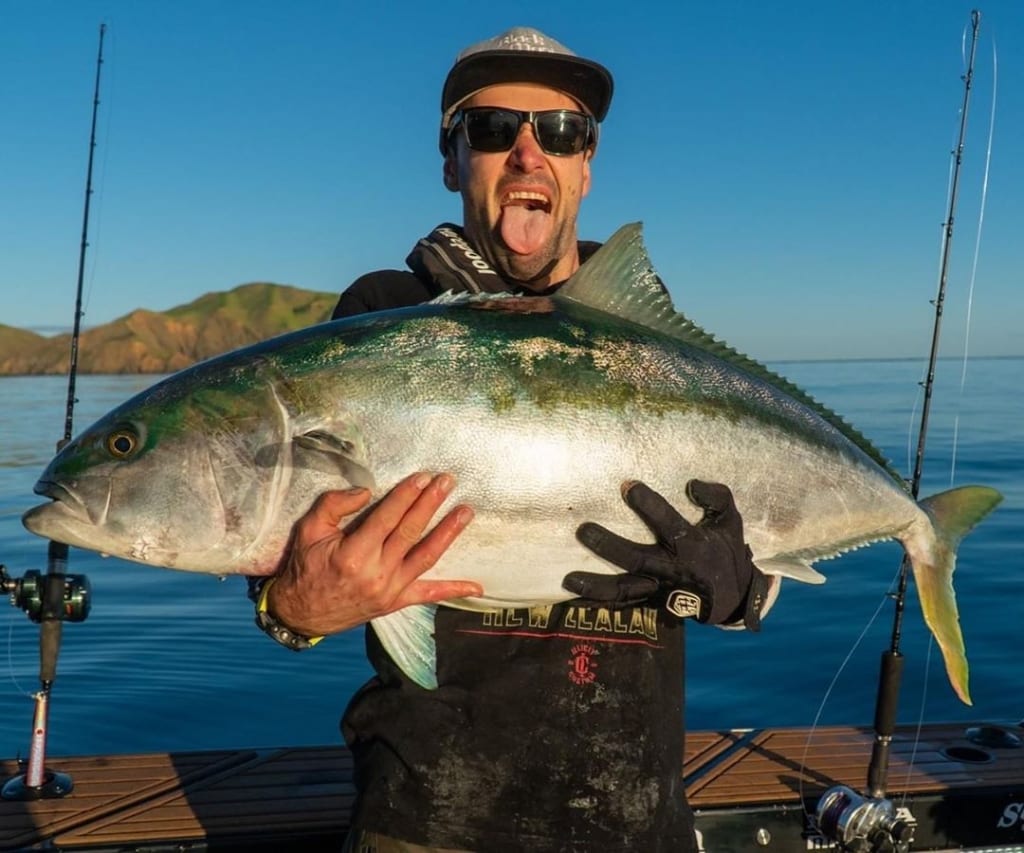 Photo Credit:
migfishcrew via Instagram
A little further offshore, the Gulf waters are home to some of the most exciting fish for any angler. If you like big fish, look no further than the Kingfish. Found in large numbers and putting up an exciting fight, you are really earning your dinner when you land one of these bad boys.
To catch Kingfish, you'll want to troll with live bait. Spanish Mackerel are like a smaller version of the Kingfish. While making a great meal, these fish don't put up quite the fight as their larger counterparts, but are still a lot of fun to catch. Trolling with shrimp or mullet is going to help get your cooler full of these little guys. Both Spanish Mackerel and Kingfish prefer the warm water, so the best time to find these fish is in the summer months.
Any Gulf angler knows that Snapper and Grouper are available year-round. Red Snapper season is in June but the Yellowtail and Mutton Snapper are biting all year long. Snapper are not just fun to catch, they will keep you busy all day and make a great meal when you get home. Grouper are available most of the year and always offer some challenge but make for a hardy dinner. Red and black grouper run late spring through winter while Gag Grouper season is at the end of the summer.
Cobia and Amberjack are perfect for the angler looking to bring in a big fish. These monstrous fish are available year-round. They are found closer to shore in spring and winter but are always available out past the reef. These are both tasty fish, and bringing one in really does take some skill.
Fishing Charters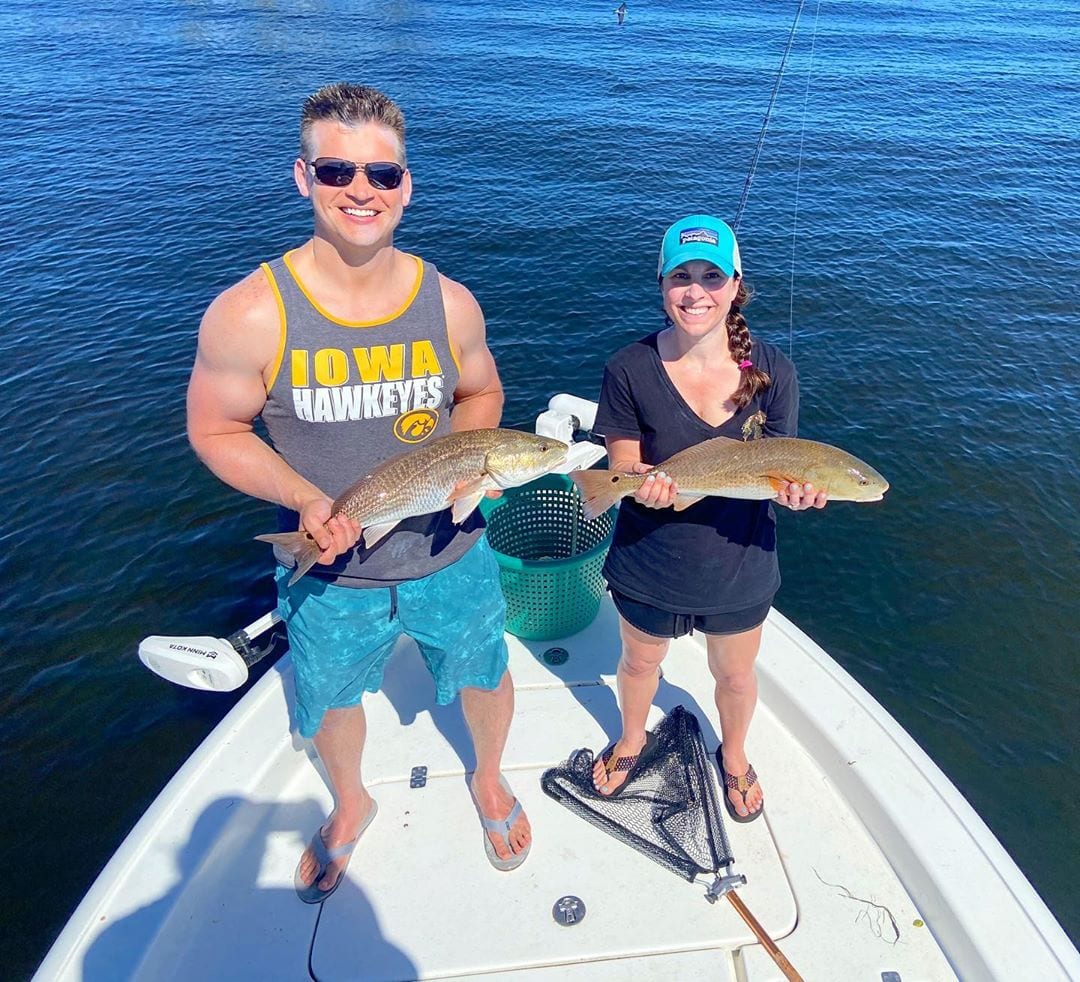 Photo Credit:
ami.charters via Instagram
There is no question that if you want a great experience fishing in a new location, taking out a fishing charter is the way to go. While charters can be a little costly, nothing beats a guided fishing adventure led by local pros, especially if you're a beginner fisherman.Local captains will know just where the fish are biting, the best baits to use, and will be sure to provide an experience you will never forget.
Some of our favorite fishing charters are listed below:
Prime Fishing Spots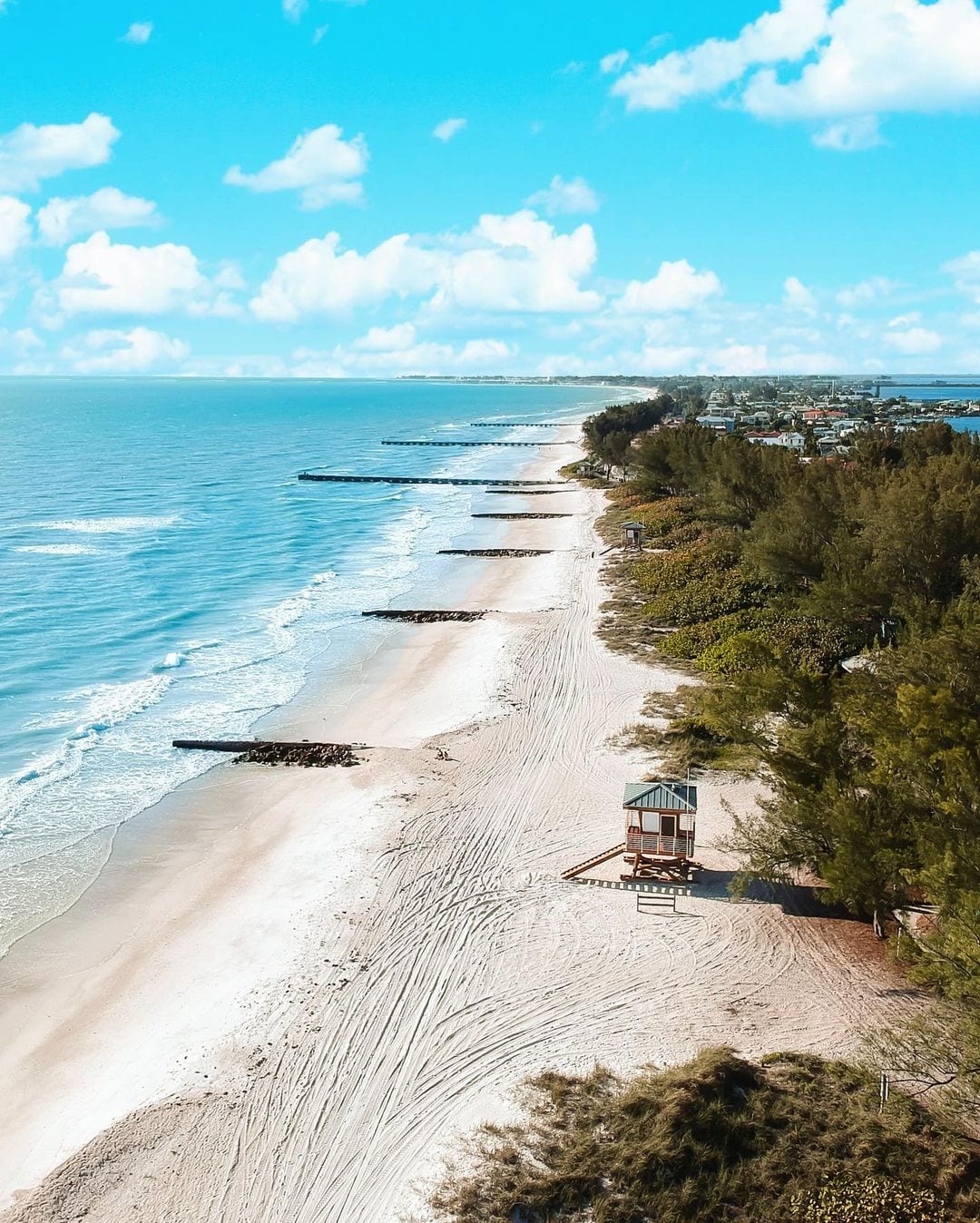 Photo Credit:
chasingthedronelife via Instagram
It doesn't matter if you like to fish from a boat or a sandy shore. Anna Maria Island fishing offers something for every type of angler. Some of our favorite locales include:
City Pier and Rod and Reel Pier: For such a small island to have two fishing piers really lets you know that fishing is taken seriously. Anna Maria Island City Pier is a large 700 foot pier. Look for a nearshore to inshore fish from this location. Rod and Reel Pier is just down the beach and only stretches about 350 feet into the bay. Both piers provide great fishing and are open year-round.
Coquina Beach: Anna Maria Island's most southern beach offers access to the Sarasota Bay and the Gulf. This is a great location to catch some of those larger nearshore monsters.
The North Side: Local anglers find themselves on the North Side quite often. This area offers jetties and beaches perfect for great fishing as well as some seclusion.
Sarasota Bay: The Sarasota Bay is known worldwide for some of the finest inshore fishing.
Tampa Bay: Tampa Bay needs no introduction as anglers around the world are familiar with this location, offering some of the best fishing anywhere. Tarpon and Redfish are always on every angler's must catch list but there is no shortage of species to catch in these waters.
Any Reef: Fishing Charters are more than likely going to suggest fishing off the reefs and if you really want variety in your fishing excursion, taking this suggestion is highly advised.
With this guide you're ready to enjoy your fishing trip to Anna Maria Island. Sit back, relax, and get ready for the fresh catch!