With miles of beautiful, white-sand beaches, clear blue waters, lush mangrove forests, and unique local restaurants, you are guaranteed a mouthwatering experience waterfront dining experience on
Anna Maria Island
.
From breezy lunch spots to al fresco dining overlooking stunning beaches to authentic local dishes and tropical cocktails, forget your troubles and escape into island time while savoring some of the areas finest cuisine with unbeatable views.
Whether it's a romantic dinner for two or just a lunch break with friends during your beach vacation stay, these 11 Best Waterfront Restaurants on Anna Maria Island have something special to offer everyone who visits.
The Waterfront Restaurant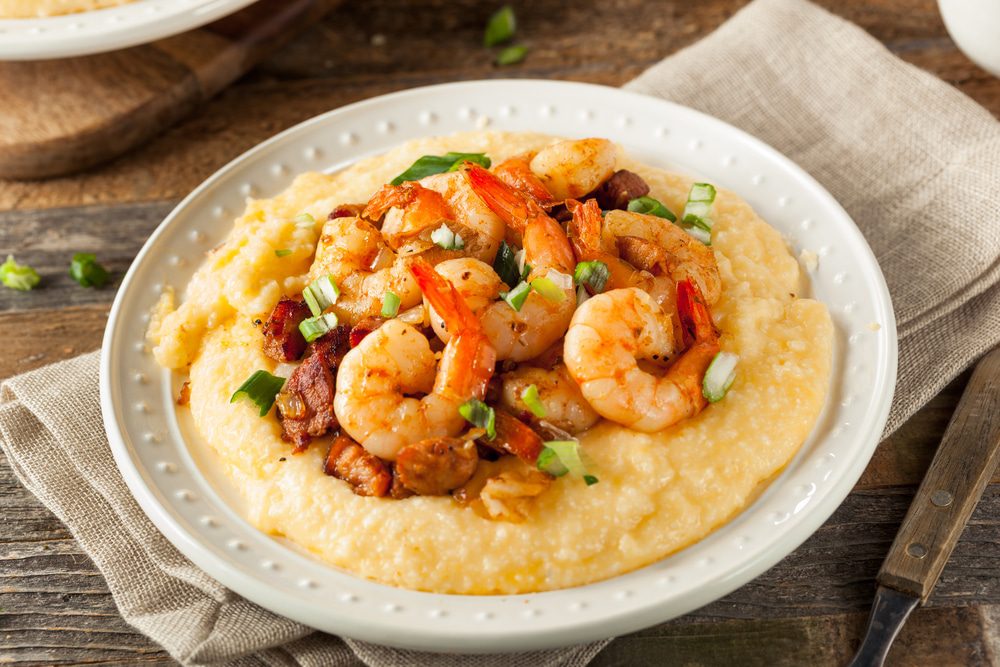 Photo Credit:
Brent Hofacker
The Waterfront Restaurant is among the top choices for visitors and locals alike on Anna Maria Island. Their fresh, classic American take on seafood, salads, and steaks will surely please everyone in your group.
The restaurant offers up a daily menu, in addition to its regular menu, dedicated to rare, seasonal items that are locally sourced and prepared with innovation and creativity. Be sure to try the Fried Green Tomatoes, Baked Brie, or Kung Pao Calamari for a starter! The Shrimp and Grits is a popular choice of entree, and coupled with the Grilled Romaine, you can't go wrong.
For a truly unique experience, The Waterfront Restaurant is closely partnered with Anna Maria Island Fishing Charters, which allows you to have your catch prepared by the expert chefs on-site!
Sandbar Seafood and Spirits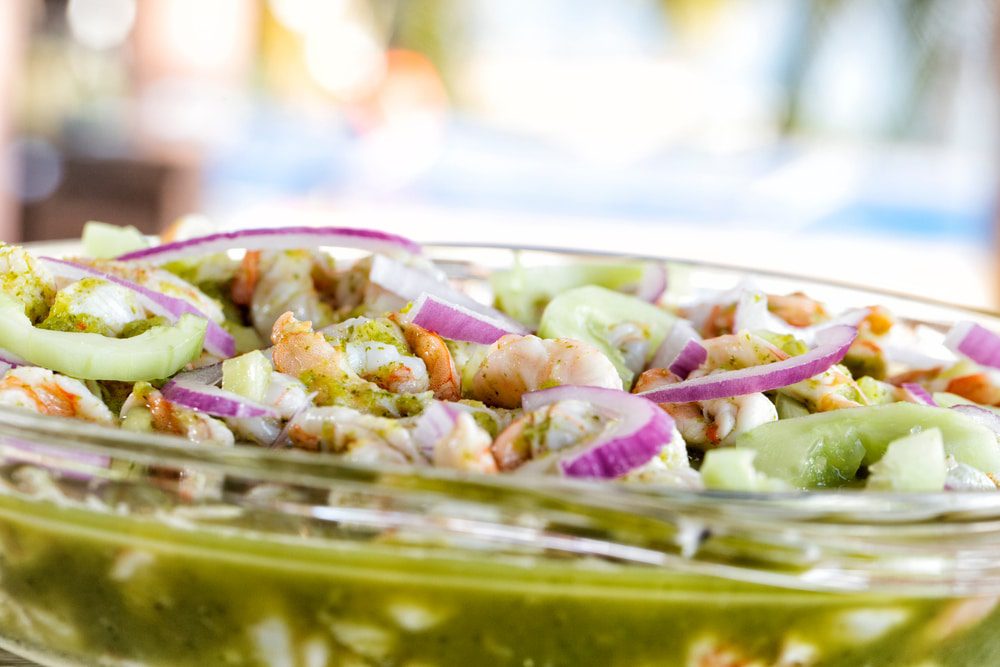 Photo Credit:
stacyarturogi
Anna Maria Island has no shortage of
great bar spots
, and Sandbar Seafood and Spirits is a local staple on the island.Since its inception in 1979, the restaurant has been relying on locally-sourced and sustainable ingredients to draw in the crowds.
Sandbar is made all the more special with the toes-in-the-sand vibes and casual, family-friendly atmosphere that is perfect for creating lasting memories while enjoying a quality meal. Sandbar is particularly well-suited to watching the sun dip below the horizon as you sip on a handcrafted cocktail or glass of chilled rose.In terms of food, the menu here is nothing short of impressive.
For an appetizer, we love the Aguachile Ceviche made with Cobia. Our entree choice is the Shrimp Gnocchi or NY Strip with Peppercorn sauce.
Beach House Waterfront Restaurant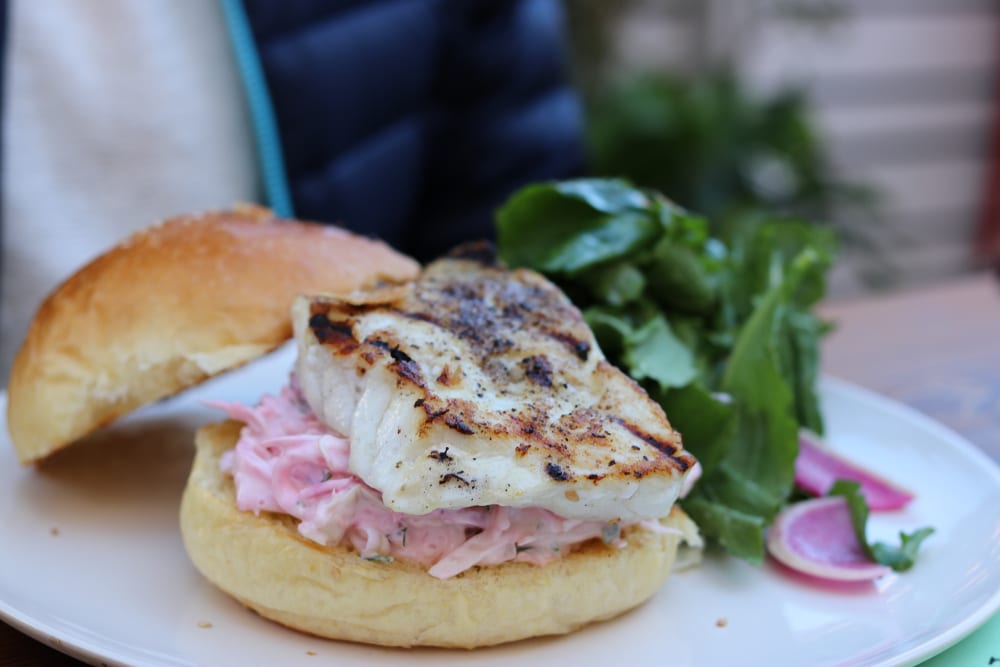 Photo Credit:
ashleymitchell
Brought to you by the same restaurant group as Sandbar, Beach House Waterfront Restaurant in
Bradenton Beach
is another must-try waterfront restaurant on Anna Maria Island. The menu items here emphasize natural flavors and quality ingredients cooked thoughtfully.
These hearty dishes are a little on the upscale end of waterfront dining, though the prices are reasonable given the high quality of the food. We're drooling over the house-baked bread selections, the delicately flavored Grouper Sandwich, and Goat Cheese and Corn Slaw side. Yum!
The patio outdoor seating opens directly onto the beach, providing some epic Gulf Coast views.
Rod and Reel Pier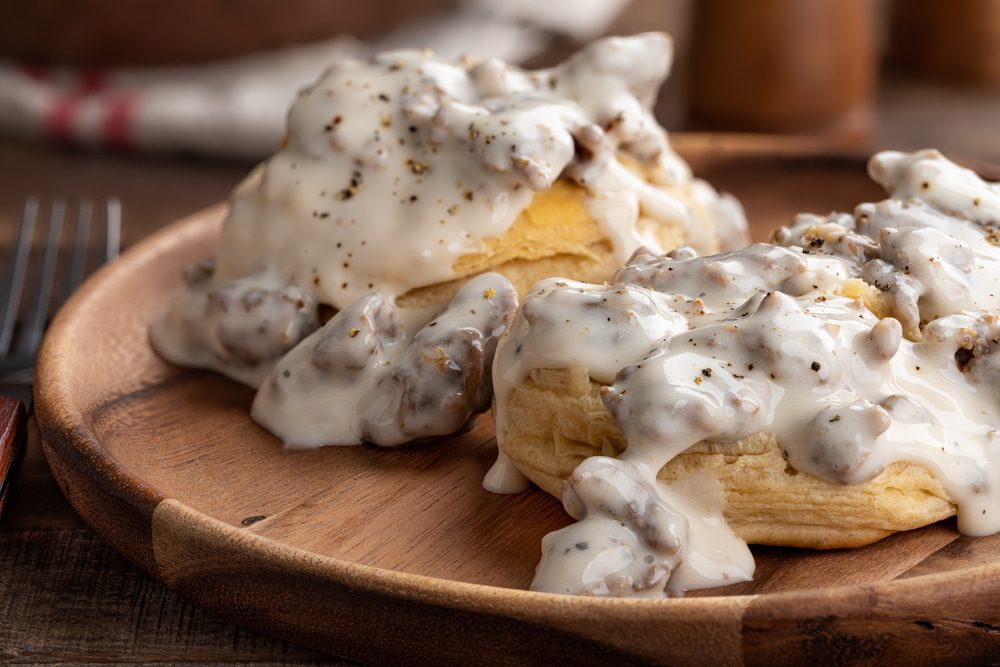 Photo Credit:
Charles Brutlag
Price: $$
Address: 875 N Shore Drive, Anna Maria, FL
Website: rodreelpier.com
This laid-back waterfront restaurant on Anna Maria Island is the perfect alternative if the wait at The Waterfront Restaurant is too long and your stomach is starting to growl! While the ambiance is Old World Florida (and very casual), you can still enjoy a quality meal on the Gulf shores of AMI at Rod and Reel Pier.
You can hop in for breakfast, lunch, or dinner. Menu highlights include the Grouper Reuben or Blackened Sea Scallop Dinner. If you come for breakfast, try the Island Style French Toast or Biscuits and Gravy.
Anna Maria Oyster Bar on the Pier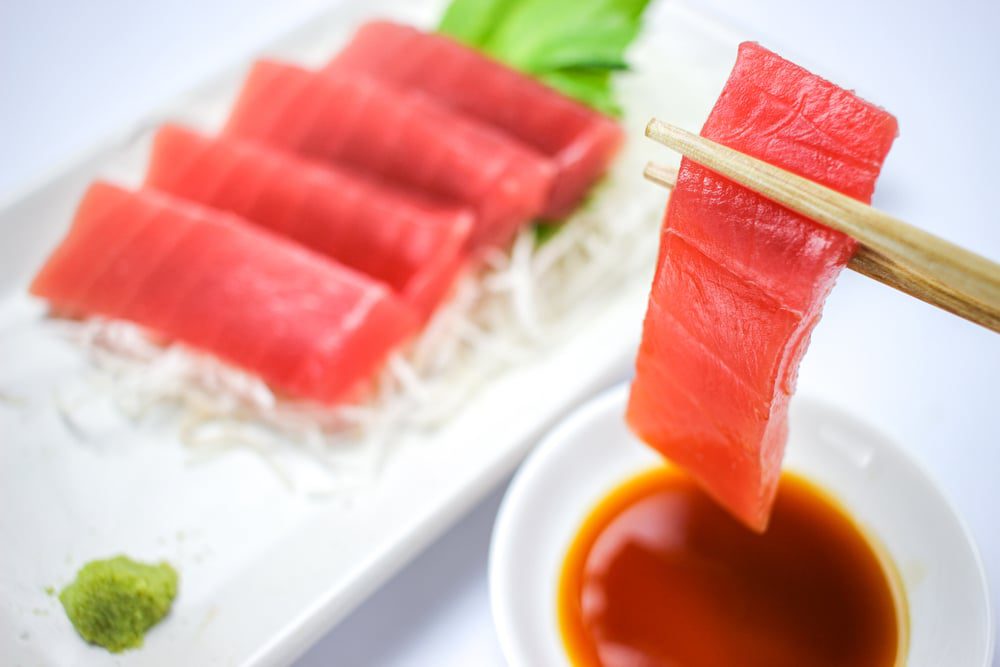 Photo Credit:
flyingv3
Price: $$
Address: 200 Bridge Street, Bradenton Beach, FL
Website: oysterbar.net
If you're looking for the best waterfront restaurant on Anna Maria Island to bring the whole family, Anna Maria Oyster Bar on the Pier is a great, kid-friendly option - without skimping on quality! This casual dining experience on the Pier at Bradenton Beach offers quality service, delicious food, and a fun waterfront ambiance to enjoy.
The Tuna Sashimi with Wasabi is a great starter option. If you're not into spicy foods, or if you've got the kids in tow, try the Hush Puppies or New England Clam Chowder! For entrees, we recommend the Danish Baby Back Ribs if by land or the Coconut Shrimp with Apricot Horseradish Sauce.
Beach Bistro
Price: $$$$
Address: 6600 Gulf Drive, Holmes Beach, FL
Website: beachbistro.com
For the perfect date night or eatery for a special occasion, look no further than Beach Bistro in
Holmes Beach
. Although it's pricier than some of the other waterfront restaurants on our list, the ambiance (and food) can't be beat. Think white linen service right on the sandy, white shores of AMI. Literally!
For a unique night out, try the Bistro Experience Menu. For $125 per person, you can enjoy a customizable four-course menu (with high-end supplements and optional wine pairings also available). Beach Bistro also offers a vegetarian tasting menu, which isn't a common offering in these parts!
Anna Maria Island Beach CafE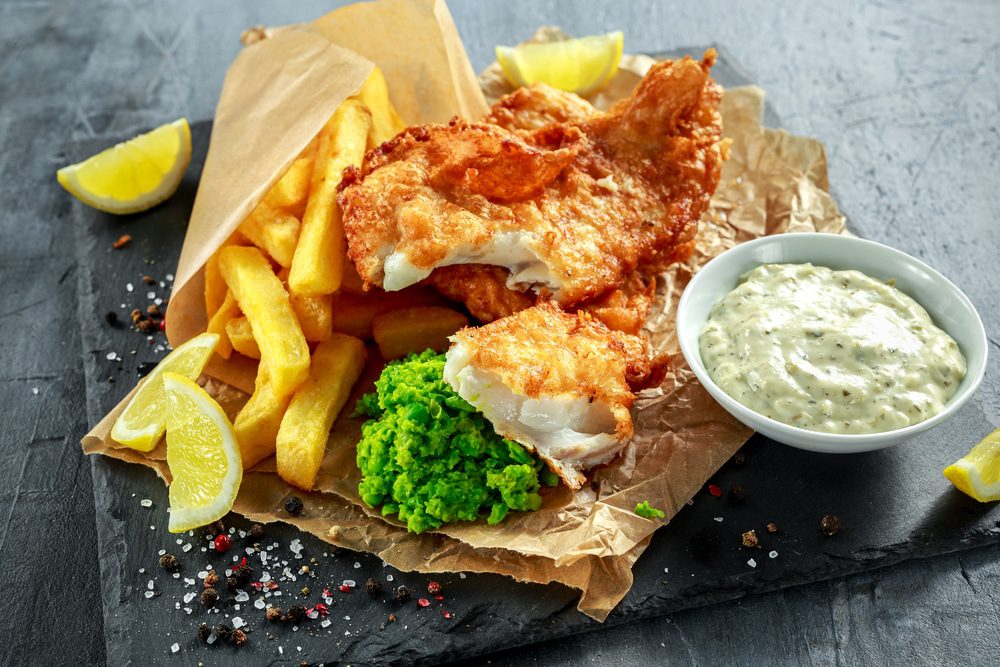 Photo Credit:
DronG
This relaxed beachfront locale is perfect regardless of whether you're in the mood for something classic or something more creative. Yet another AMI restaurant that boasts toes-in-the-sand dining, Anna Maria Island Beach Cafe, is always a good idea.
It's obviously a popular spot, given the seemingly never-ending wait. But don't worry - the line goes fast, and you can sip a delicious margarita while you wait for your table, as AMI Beach Cafe doesn't accept reservations.
For food choices, you can't go wrong with the Fish and Chips - it's their best-seller, for sure!As an added bonus, Anna Maria Island Beach Cafe is also open for breakfast! Nothing beats sitting on the seaside with a Country Fried Steak and Eggs to start your day! They're also renowned for their pancakes.
City Pier Grill and Bait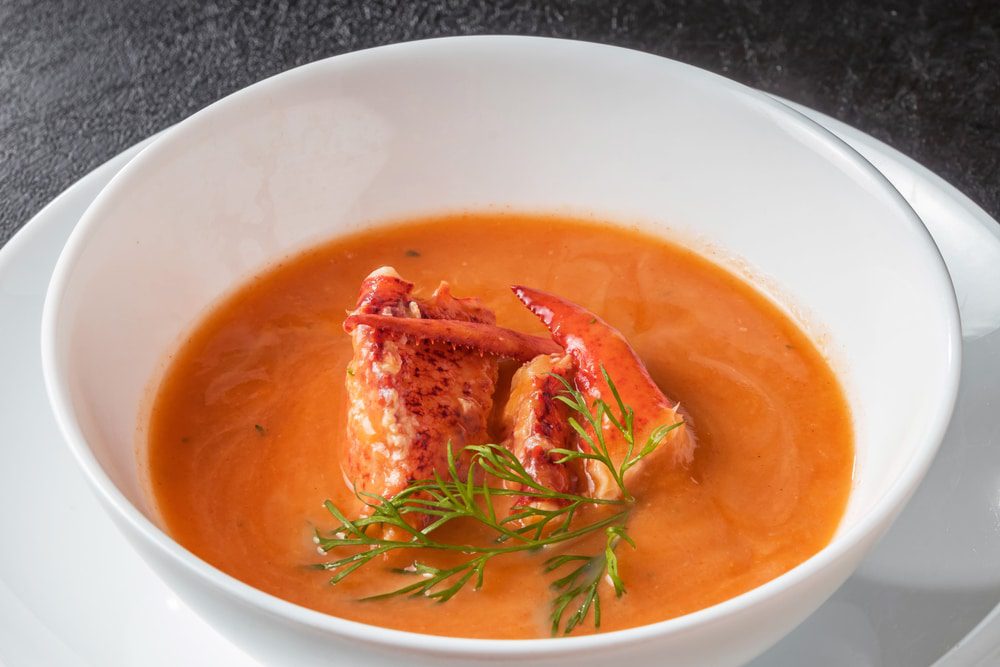 Photo Credit:
norikko
This super-casual waterfront restaurant boasts a fun happy hour, live music, and unparalleled views of the pier and local fishermen. Expect walk-up window service and outdoor seating on the dock.
Though their menus are small, their offerings are quite tasty. For breakfast, we love the standard Egg, Bacon, and Cheese sandwich. For lunch or dinner, try the Lobster Bisque, Cuban Sandwich, or Fish Tacos.Though they don't have a full bar, you can still get beer and wine.
Bridge Street Bistro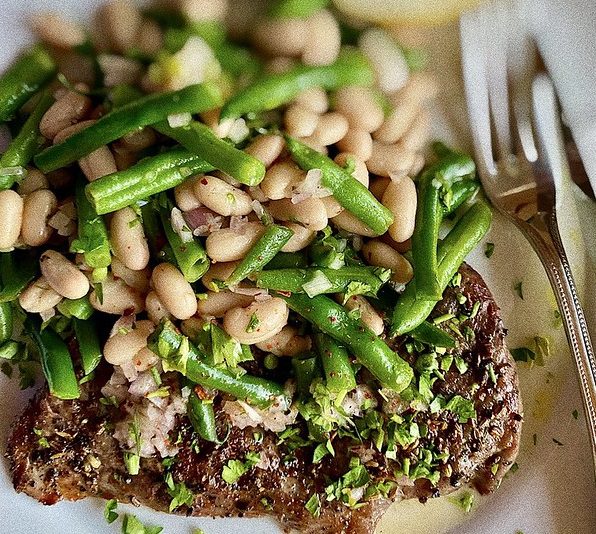 Photo Credit:
Dana L. Brown via Flickr CC2.0
The ambiance at Bridge Street Bistro is so spectacular that it's a common wedding venue for young couples on AMI! With breathtaking Gulf views and an attentive and friendly staff, it should come as no surprise.
In addition to a standard dinner menu, Bridge Street Bistro also offers an attractive Happy Hour menu featuring discounted food menu items, $3 beer, and $5 house wine from 12:00 PM till 4:00 PM daily.Our favorite menu offerings at Bridge Street Bistro include the Crab Stuffed Shrimp with Herb Risotto and Duroc Pork Tenderloin.
Wicked Cantina Bradenton Beach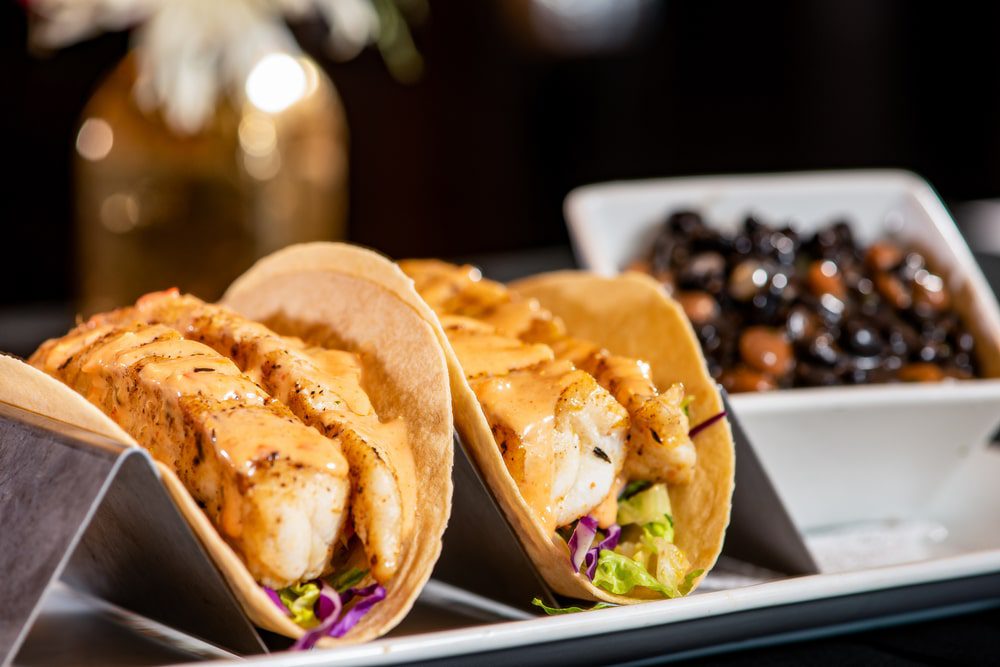 Photo Credit:
Peter Acker
For some of the best Mexican food on AMI, you've got to try Wicked Cantina Bradenton Beach. This waterfront restaurant on Anna Maria Island offers up all the best that Tex-Mex and Mexican cuisine has to offer - from Margaritas to Grouper Tacos, Fajitas, Nachos, Enchiladas, and more.
Their patio dining overlooks the stunning white sand beaches of Bradenton Beach. A night out here usually features live music and island vibes. If you're visiting during the day, you can enjoy happy hour from 12:00 PM till 5:00 PM (or all day on Sundays). We recommend the Grouper Tacos or one of the many Combination platters. Wicked Cantina also offers a wide variety of gluten-free menu items.
The Bridge Tender Inn and Dockside Bar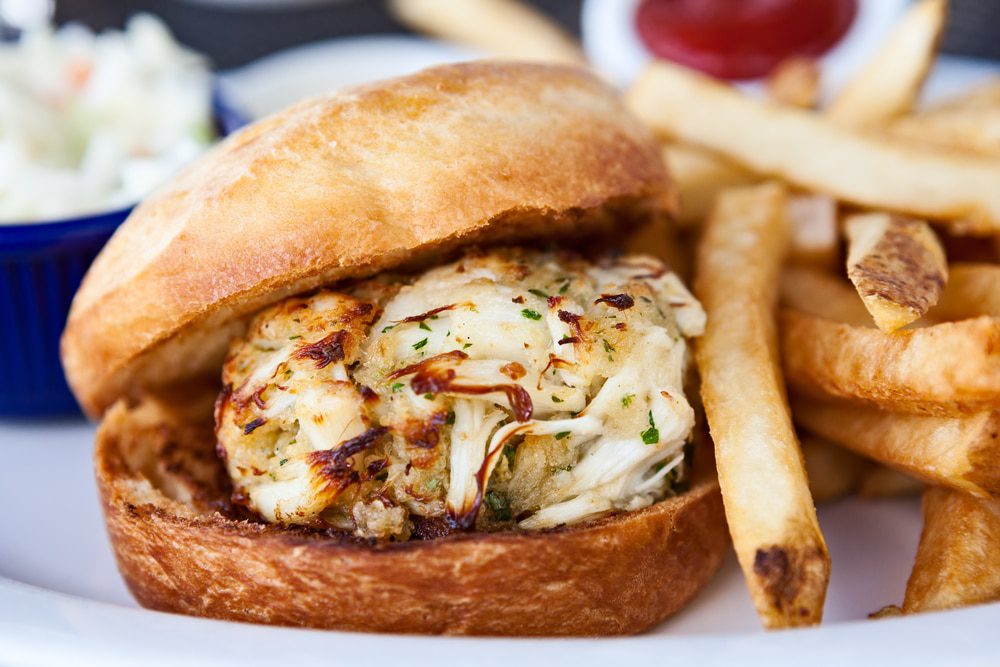 Photo Credit:
eurobanks
This lively American eatery and bar is fun for a night out with friends, family, or solo. The dockside bar occasionally features live music, which only adds to its exhilarating atmosphere. A local establishment since 1989, it's a great place to catch a game inside in addition to enjoying the waterfront patio.
For menu options, try the Crab Cake Sandwich or the Fried Chicken Livers!As an added bonus, The Bridge Tender Inn and Dockside Bar is fido-friendly! That's right, bring your furry friend with you for company - your dog can even enjoy a Doggie Burger from the menu.
A Waterfront Meal to Remember

All in all, there's no shortage of wonderful waterfront restaurants to choose from on Anna Maria Island! Eating dinner on the waterfront while enjoying gorgeous coastal views is an experience that you'll never forget.
Whether you're looking for seasonal fare or timeless classics, these eateries offer something for everyone. Let Anna Maria Island Beach Rentals help you find the vacation home of your dreams near your favorite waterfront restaurant!