Nestled just a stone's throw away from the beautiful shores of Anna Maria Island is a hidden gem waiting to be explored – the Leffis Key Preserve. Think of it as nature's own amusement park, where the attractions are vibrant bird species, tranquil trails, and views that could inspire poetry!
Whether you're a seasoned traveler with a penchant for discovering local secrets or someone just looking for a relaxing escape amidst nature, this pristine piece of paradise beckons. For those fortunate enough to have snagged a vacation rental on Anna Maria Island, this guide is your to all the natural wonders that await you at the Leffis Key Preserve!
About Leffis Key Preserve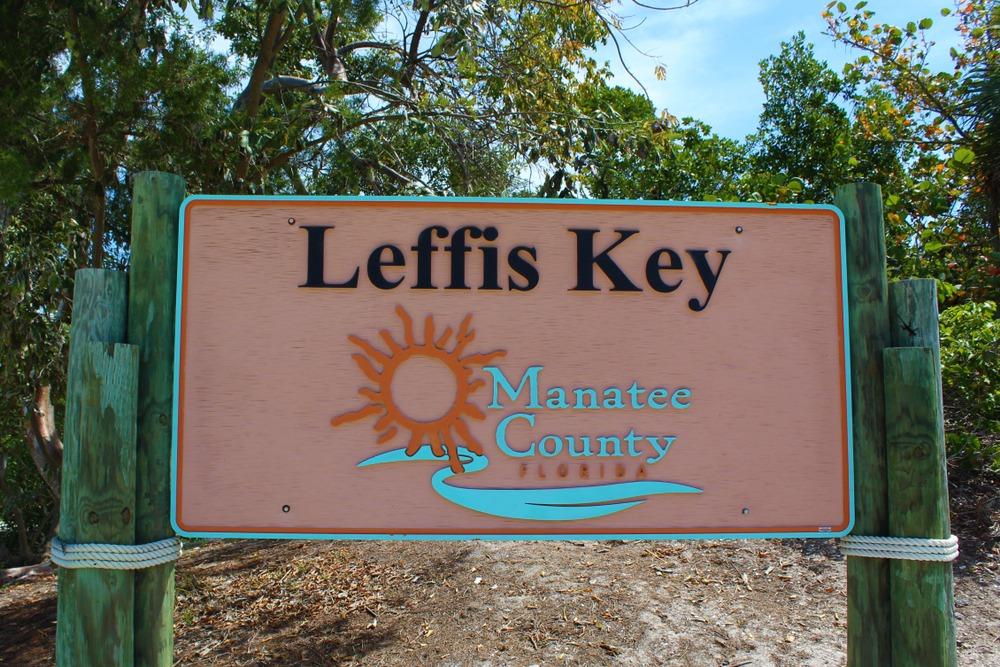 Photo Credit: Linda White Wolf
Long before the hum of tourists and the bustle of vacation activities, Leffis Key stood as an untouched oasis, a stunning nature preserve, home to diverse ecosystems that painted a vivid picture of Florida's wild beauty. Established with a vision to preserve and showcase this natural splendor, the preserve is an intricate tapestry of mangroves, tidal basins, and coastal uplands.
Located on the southern end of Anna Maria Island, Leffis Key Preserve is the island's verdant counterpart, contrasting the sun-soaked beaches with its rich green expanses. And the best part? It's only a short journey away from the heart of Anna Maria Island and the vacation rentals that dot its picturesque coast.
Activities at Leffis Key Preserve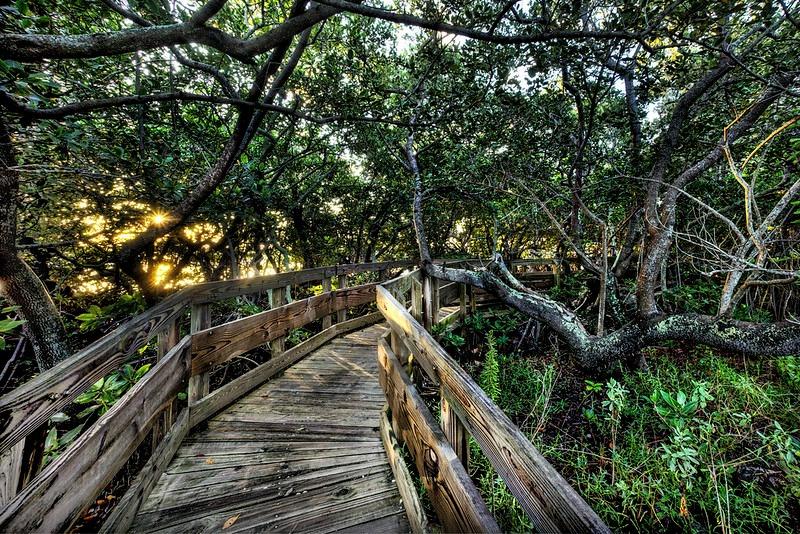 Photo Credit: Rick Schwartz
At the heart of Leffis Key Preserve lies an array of activities catering to every type of nature enthusiast. Here's a snapshot of what awaits.
Nature Trails and Hiking
Meander through the well-marked hiking trails and footpaths, each revealing a new aspect of the preserve. From the sun-dappled mangrove tunnels to the sprawling salt marshes, there's a discovery at every turn. Exploring the nature preserve on foot is the best way for nature lovers to experience the area's native plants, providing ample opportunity for wildlife viewing. You might just spot a curious raccoon or a graceful heron taking flight.
Bird Watching
A paradise for bird lovers, Leffis Key is home to a myriad of avian species. Equip yourself with a pair of binoculars, and you could witness ospreys soaring over the mangrove forest, warblers providing a beautiful soundtrack, egrets wading through the marshes, or even the elusive yellow-crowned night heron.
Photography
With landscapes that seem straight out of a gulf-inspired postcard, photographers – both amateurs and professionals – will find endless inspiration. Capture the golden hues of dawn, the intricate patterns of mangrove roots, or the playful dance of dragonflies and other native species over water.
Kayaking
Water enthusiasts will love meandering through the intricate waterways of this Intracoastal gem by kayak. For the truly adventurous, standup paddle boarding (SUP) is another fun water-based activity and a strategically quiet way to birdwatch!
Sightseeing: A Visual Feast at Leffis Key Preserve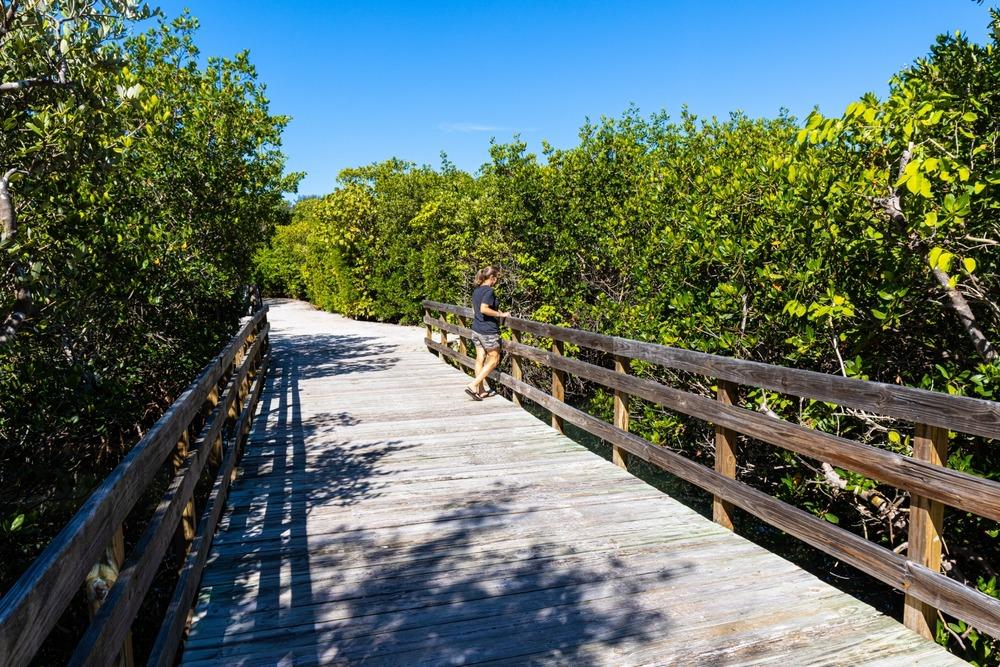 Photo Credit: Billy McDonald
The moment you step into Leffis Key Preserve, it becomes abundantly clear – this is nature's canvas, painted with strokes of unparalleled beauty. Here's what the visual treat entails.
LANDSCAPES GALORE
At the heart of the preserve are the lush mangroves, guardians of the coastline, with their intricate root systems acting as nurseries for various marine life. On the other hand, the salt marshes present a different kind of beauty, changing hues with the seasons offering a dynamic 360-degree view of colors.
AQUATIC ATTRACTIONS
Glimpses of shimmering fish darting beneath the water's surface, the occasional appearance of a graceful manatee, or even the playful antics of dolphins in the distance – the waters around Leffis Key are teeming with life. It's an aquatic theater, with every moment promising a new act.
VIEWS OF THE GULF OF MEXICO
Climb up one of the observation platforms and be rewarded with panoramic views of the majestic Gulf of Mexico. The vast blue expanse, with boats lazily floating by and the horizon stretching endlessly, offers moments of sheer tranquility.
SUNRISE AND SUNSET MAGIC
For the early birds and twilight lovers, the preserve offers ethereal sunrise and sunset views. The sky comes alive in a riot of colors, casting the entire preserve in a golden glow.
MAKING THE MOST OF YOUR DAY AT LEFFIS KEY PRESERVE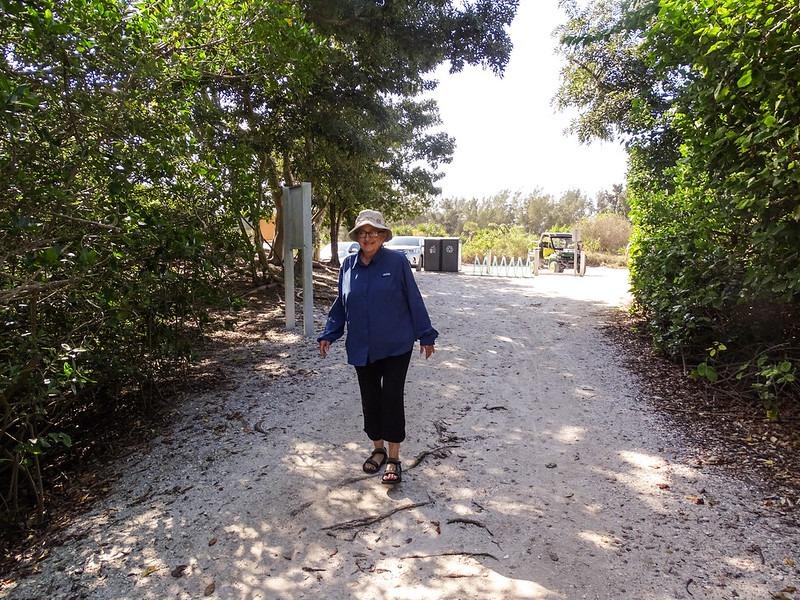 Photo Credit: Barbara Patch via Flickr CC2.0
Venturing into nature's heartland demands a smidge of preparation. Here's your checklist to ensure you're ready for the best experience at Leffis Key.
DRESS RIGHT
The sun can be a loyal companion here. Opt for light, breathable clothes to stay comfortable. A hat and sunglasses aren't just stylish – they're essential to ward off those sun rays. And don't forget those comfy walking shoes; the trails will thank you!
PACK SMART
The basics – sunscreen to combat the Florida sun and insect repellent to keep those pesky bugs at bay. Toss in a bottle of water to stay hydrated and some snacks to refuel.
NATURE'S TOOLKIT
Planning to spy on those birds? A pair of binoculars is your best friend. And if you're aiming to capture memories, your camera is a must-have. A journal could be a great addition for those keen on jotting down notes or sketches.
WEATHER WATCH
Florida's weather can be a tad unpredictable. Always check the forecast. If rain seems likely, arm yourself with rain gear – an umbrella or a light raincoat might just save the day.
SAFETY FIRST
While the preserve is a safe haven, always stick to designated trails and areas. Nature is best enjoyed without venturing off the beaten path.
FAMILY-FRIENDLY LEFFIS KEY PRESERVE
Leffis Key Preserve isn't just a haven for solo adventurers or couples; it's a playground for families, too! Here's why this slice of paradise is perfect for visitors of all ages.
CHILD-FRIENDLY TRAILS
The paths are well-maintained and manageable, even for little feet. Whether it's a toddler's first nature walk or a teen's adventurous exploration, the preserve caters to all energy levels.
EDUCATIONAL OPPORTUNITIES
Turn your visit into a fun learning experience. With information boards dotting the preserve, kids can learn about the local flora, fauna, and the delicate ecosystems they're witnessing.
SAFETY MEASURES
The boardwalks and observation decks are built with safety in mind, ensuring peace of mind for parents as children explore this gem in Manatee County.
PICNIC SPOTS
The designated picnic areas are perfect for family gatherings. Lay out a spread, enjoy a meal, and let the kids play in the heart of nature.
TIPS FOR NAVIGATING LEFFIS KEY PRESERVE
Every place has its secrets and nuances. Here are some insider tips to help you uncover the magic of Leffis Key and ensure your visit is nothing short of perfect.
BEST TIME TO VISIT
Early morning or late afternoon usually sees fewer crowds. The wildlife is more active during these cooler hours, making for great viewing opportunities.
DURATION
While you can get a taste of the preserve in a couple of hours, setting aside half a day lets you truly immerse in its beauty without feeling rushed.
MUST-VISIT SPOTS
Take advantage of the elevated lookout points. The bird's eye view they offer is unparalleled. Also, the western trails often offer the best sunset views.
STAY RESPECTFUL
Remember, you're in nature's home. Always stick to the trails, don't litter, and maintain a safe distance from wildlife.
EMBRACING THE NATURAL BEAUTY OF THIS MAGICAL PRESERVE
Leffis Key Preserve is Anna Maria Island's gift to every nature lover, offering a serene escape from the daily hustle. Whether you're a guest in one of the nearby vacation homes or a day-tripper, this slice of wetlands paradise beckons. Let its wonders captivate your heart and leave you with memories to cherish. Embrace the magic!