Ahoy, adventurers and leisure seekers! Nestled a stone's throw away from the sun-kissed shores of Anna Maria Island lies a gem waiting to be explored: the Bradenton Beach Marina on Church Avenue.
Whether you've already cozied up in one of our waterfront vacation homes or you're on the fence, contemplating the salty breeze and sunsets, this marina is a must-visit.
Ready to dive deep into boat rentals, mouthwatering seaside dining, and scenic tours? Anchors away! We're here to give you the ultimate lowdown on all things Bradenton Beach Marina as your acting travel guide.
About the Bradenton Beach Marina
Photo Credit: Bradenton Beach Marina
Ah, the thrill of new experiences! The Bradenton Beach Marina is not just any marina; it's a vibrant hub of activities and sights that cater to every taste and age group—located in the heart of Bradenton Beach, between Cortez Road and Gulf Drive. This is the perfect spot to cast off and explore the Gulf of Mexico.
This marina has been a hot spot for boaters since it was built in the 1980s. Whether you're a seasoned captain or a first-time sailor, Bradenton Beach Marina has got you covered. This top-notch facility offers everything from wet slips to dry storage, fueling services, and everything in between.
Activities and Attractions at the Marina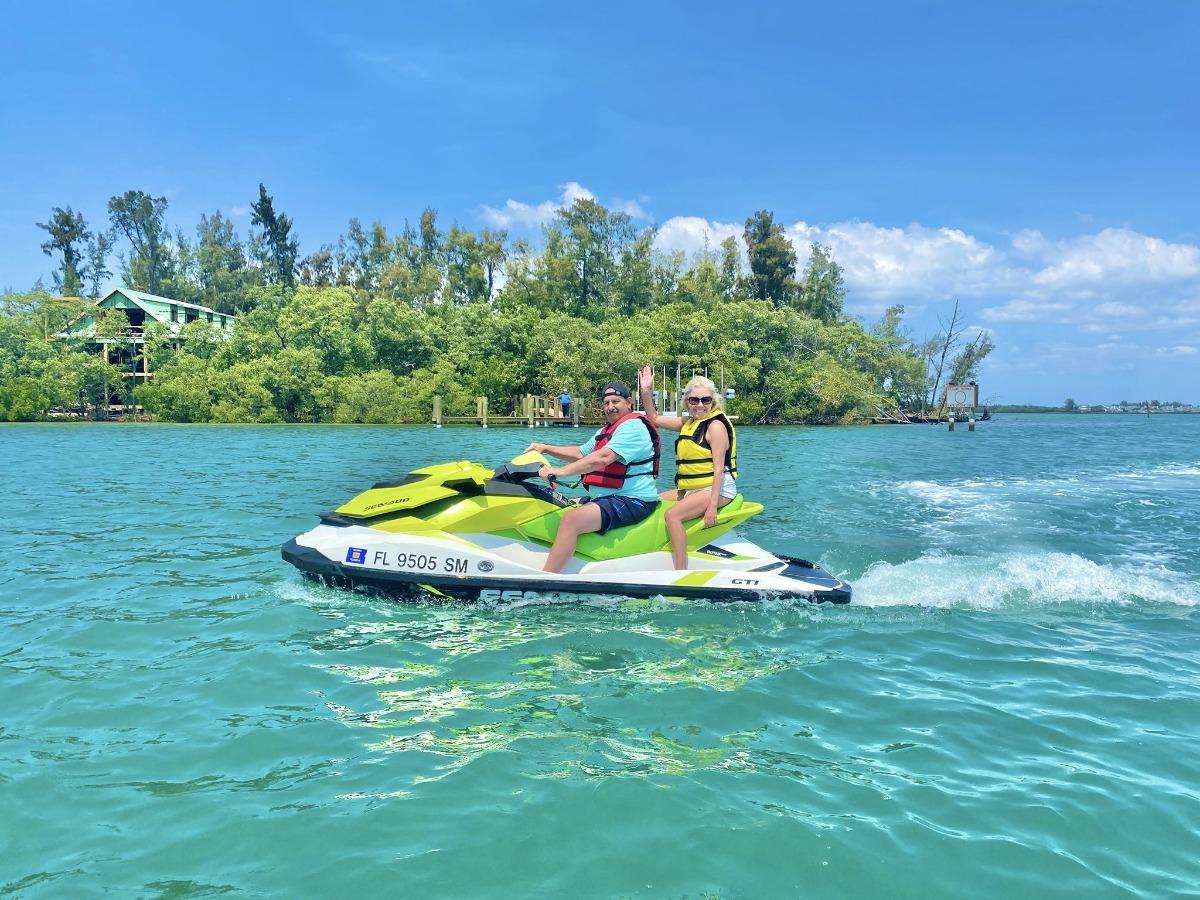 Photo Credit: Bradenton Beach Marina

BOAT RENTALS
Looking for an adventurous day out in the sun? Bradenton Beach Marina's fleet has you covered. Choose from an array of vessels, be it a family-friendly pontoon or a sleek speedboat. Chart your own course, find hidden coves, or simply float and let the waves guide your journey. Enjoy exploring the waters surrounding Cortez, Sarasota, and Longboat Key.
BIG BOAT SIGHTSEEING
Have you ever been up close and personal with a yacht? The marina often docks some truly impressive vessels. Take a leisurely stroll, camera in hand, and marvel at these grand sea giants. It's a fun walk, and who knows, you might even bump into a sailor or two keen to share their high-sea tales!
RECREATIONAL AREAS
Family time is precious, and the marina knows it. Explore beautifully maintained recreational areas ideal for picnics, kite flying, or simply watching the boats drift by.
SUNSET CRUISES
Whether you want to have a romantic evening with your special someone or just want to take in the beauty of this slice of paradise in Florida, sunset cruises are abundant near Bradenton Beach Marina. Keep your eyes peeled for a manatee or dolphin sharing the surrounding waters.
WATERSPORTS
Dreaming of going parasailing or kayaking? Perhaps you want to take advantage of the local jet ski rentals? There's something for every level of adventure.
In essence, the Bradenton Beach Marina offers more than just boat parking. It's a mosaic of experiences, each more delightful than the last, waiting to make your Anna Maria Island stay truly unforgettable.
AMI BOAT RENTALS: AN IN-DEPTH LOOK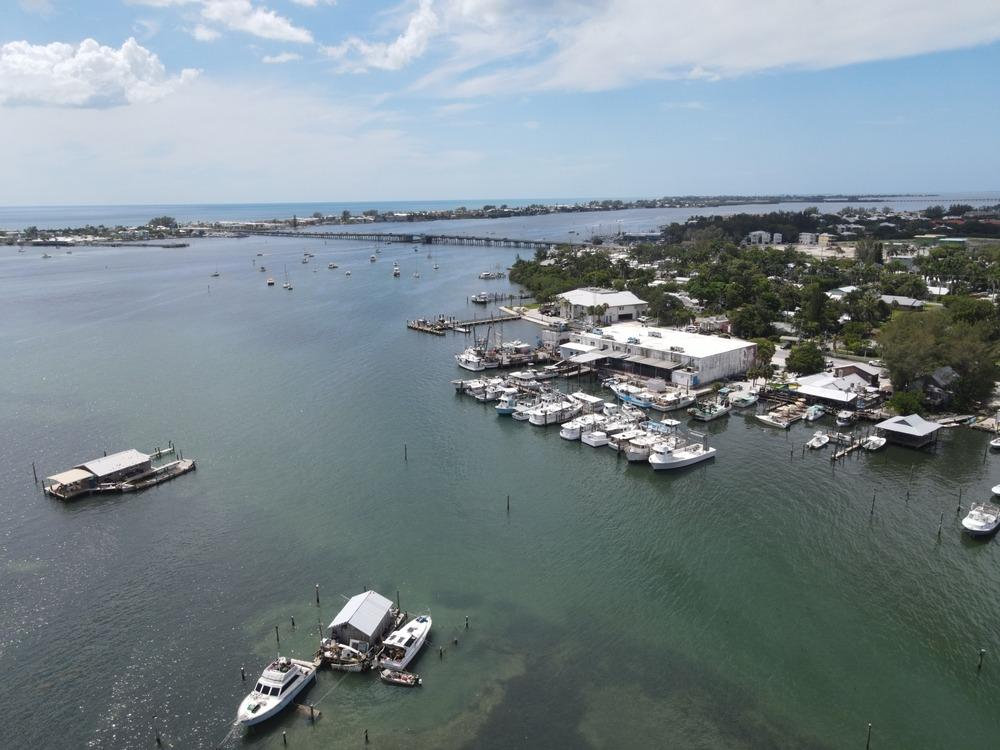 Photo Credit: real Michael Gingerich
TYPES OF BOATS AVAILABLE
At the heart of Bradenton Beach Marina lies its impressive
fleet of rental boats
. From nimble kayaks perfect for solitary adventures to spacious pontoons ideal for group excursions and sleek speedboats for those craving an adrenaline rush — there's something for every kind of sea explorer. Whether you're an experienced boater or just dipping your toes into nautical adventures, you'll find the perfect vessel to match your pace.
RENTING PROCESS
Navigating the rental process is a breeze. To ensure a seamless experience, all you need is a valid ID, and if you're opting for the larger boats, a brief boating safety review might be in order. The marina staff is always eager to assist, ensuring that safety and fun go hand in hand.
WHY RENT A BOAT IN AMI
Now, what sets Bradenton Beach's boat rentals apart? Firstly, the marina's prime location offers direct access to some of the island's most scenic water routes. Secondly, the boats are impeccably maintained, ensuring smooth and worry-free journeys. And finally, the staff's dedication to customer service ensures that from the moment you step in until you dock back, your experience is nothing short of exceptional.
DINING AT BRADENTON BEACH MARINA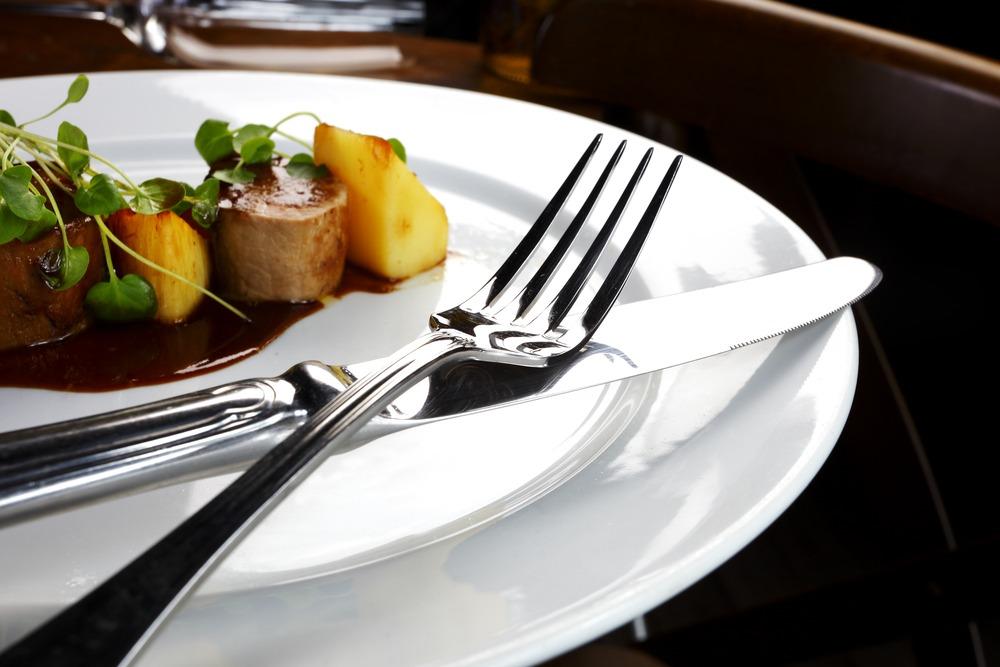 Photo Credit: rocharibeiro
At Bradenton Beach Marina, your nautical adventure meets a culinary delight. Some of Anna Maria Island's most esteemed dining establishments are just a hop, skip, and jump from the marina. Let's dive into a gastronomic tour of the best nearby eateries where the ambiance is as sumptuous as the food.
BEACH HOUSE WATERFRONT RESTAURANT
Overlooking the pristine waters, the Beach House Waterfrontrestaurant is a haven for seafood aficionados. With its feet literally in the sand, it offers an intimate and invigorating dining experience. What to order? Dive into their signature Seared Gulf Grouper or the tantalizing Lobster Tacos. And for a sweet ending, their Key Lime Pie is a slice of tropical heaven.
ANNA MARIA OYSTER BAR ON THE PIER
An institution in its own right, this oyster bar captures the very essence of the island vibe. Perched on the pier, the Anna Maria Oyster Bar on the Pieroffers a panoramic view of the ocean stretch. Must-tries? The Freshly Shucked Oysters, of course, and their delectable Crab Cakes. Pair these with a refreshing local craft beer for the ultimate seaside meal.
THE BRIDGE TENDER INN AND DOCKSIDE BAR & GRILLE
A rustic charm envelops this spot, making it perfect for both casual lunches and romantic dinners. With a menu as vast as the sea, it's hard to choose at the Dockside Bar & Grille. Our recommendations? The Blackened Mahi Sandwich and the Dockside Burger are crowd favorites. And if you're in the mood for a cocktail, their Tender Margarita is a delightful sipper.
Bradenton Beach Marina Tours and Excursions
As the gentle waves of Bradenton Beach Marina lap against the shores, the lure of the open sea beckons. Beyond the charm of boat rentals and delectable dining, the marina is a gateway to many sea-bound adventures. Let's embark on a voyage through the tours and excursions that await.
FISHING TRIPS
Cast a line and test your luck in the abundant waters surrounding Anna Maria Island with a fishing tour. Expert guides with specialized fishing boats are ready to lead you to the best spots. Whether you're a seasoned angler or a newbie, the thrill of the catch is universal.
SUNSET CRUISES
The true magic of the Gulf Coast comes alive as the sun dips below the horizon. Aboard a sunset cruise, you'll be treated to a mesmerizing palette of colors, perhaps even a playful dolphin or two. With a glass of wine in hand, it's pure serenity.
SANDBAR EXPRESS & EGMONT KEY EXPRESS TOURS
With stops at the renowned Jewfish Key, you'll have the opportunity to swim in crystal clear, bright blue waters, search for seashells, and observe an array of marine life on the Sandbar Express. Keep your eyes peeled for dolphins along the way.
The Egmont Key Express Tour takes guests to one of Florida's most sought-after state parks. The island is like something straight out of a dream, with stunning views of Tampa Bay and the Gulf of Mexico. There's plenty to do when you get there, from shelling on the beach to exploring the ruins of Fort Dade.
Have you ever seen an active lighthouse? Well, now's your chance! The Egmont Key lighthouse has stood strong since the 1850s and still guides ships to safety today. Take advantage of the island's north end and splash around in the crystal clear waters before hunting for shells. And if you're lucky, you may spot some rare birds in the south-end bird sanctuary.
LIVE MUSIC AND COMEDY TOURS
For those seeking a unique experience, Bradenton Beach Marina offers a regular lineup of Live Music and Comedy themed tours. A paddlewheel boat takes riders around AMI and Longboat Key with climate-controlled air conditioning or heating, depending on the time of year!
FACILITIES & ACCESSIBILITY
Bradenton Beach Marina isn't just about the boats and the sea; it's about providing a seamless experience for every visitor. Let's quickly tour the facilities that make your marina visit smooth and enjoyable.
PARKING FACILITIES
No need to scour the area for a spot; the marina offers ample parking spaces, ensuring your car is safely tucked away while you embark on your marine adventure.
Restrooms and Amenities
Clean, well-maintained restrooms are at your disposal, ensuring comfort throughout your stay. Plus, you'll find facilities like freshwater showers to rinse off after a day at sea.
Accessibility
Ensuring every visitor gets to enjoy the marina's offerings, special facilities for the elderly and disabled are in place. From ramps to designated areas, Bradenton Beach Marina prioritizes inclusivity.
EXPERIENCE THE MAGIC OF BRADENTON BEACH MARINA
As the sun sets on our guide to Bradenton Beach Marina, remember this: it's more than just a docking spot. It's where memories are made, adventures begin, and flavors of the sea come alive. Whether you've already booked your Bradenton Beach stay or are considering a visit, let the marina be your seaside sanctuary during your Anna Maria Island escape.