Outdoor Activities
If you love the outdoors, then you will love all the outdoor adventure options available during your vacation. From kayaking to paddleboarding to surfing (and horse surfing!), there's something fun to do every day.
Because of its location, this island offers some of the best fishing in the United States. Reserve a charter boat for a few hours or for the day, and head out with experienced guides who can show you some of the region's best fishing spots for grouper and other fish.
To see the beauty of this island, consider booking a boat tour, go on a day or evening cruise. From sightseeing to dolphin watching, boat tours allow you to get a panoramic view of the island from the safety of a boat.
If you're feeling a little adventurous, why not book an outdoor adventure tour? Enjoy a day of snorkeling, shelling, diving, zip-lining, and flyboarding.
Additional outdoor activities include segway tours, jet ski, and wave runner rentals, parasailing, yoga paddling, and golf.
For those days when you want to observe nature without having to board a boat or rent any special equipment, consider visiting one of these nature parks:
Coquina Baywalk – Wander through the mangroves and take a one-mile walk along this winding boardwalk to see a variety of wildlife such as hawks, herons, pelicans, egrets, frigatebirds, stingrays, small fish, and small animals. With benches to sit on along the way, you can stop and enjoy the beauty of the water, the wildlife, and the fresh air.
Leffis Key – located within the Coquina Beach Baywalk, this area hosts over 20,000 marsh-grass plants. The main attraction, a 26-foot high hill in the center of the preserve, offers unobstructed views of Sarasota Bay and the gulf coast.
Bayfront Park – located on the north end of the Island, this park provides spectacular views of the Sunshine Skyway Bridge and Tampa Bay.
Close to Bean Point and Anna Maria City Pier, you can rent kayaks and paddleboards, take the kids to the playground, enjoy a picnic, and get some sunshine. Bayfront park features pavilions, grills, restrooms, and plenty of benches for you to sit and relax.
Located off the island, but close by:
Robinson Preserve – located in the City of Bradenton (not to be confused with Bradenton Beach, located on the island), about a 20-minute drive from the island, this park is perfect for hiking, picnicking, fishing, and rollerblading.
Perico Preserve – located in the City of Bradenton, this preserve provides space for bike riding (on designated trails), hike, and bird watching.
Neal Preserve – located in the City of Bradenton, this preserve protects 120 acres of coastal habitats and oak hammock uplands. You can hike, bird watch, and learn more about the Native American cultures that used to inhabit the area.
Egmont Key State Park – located in Tampa Bay; reachable by boat or ferry only
Longboat Key – located south of AMI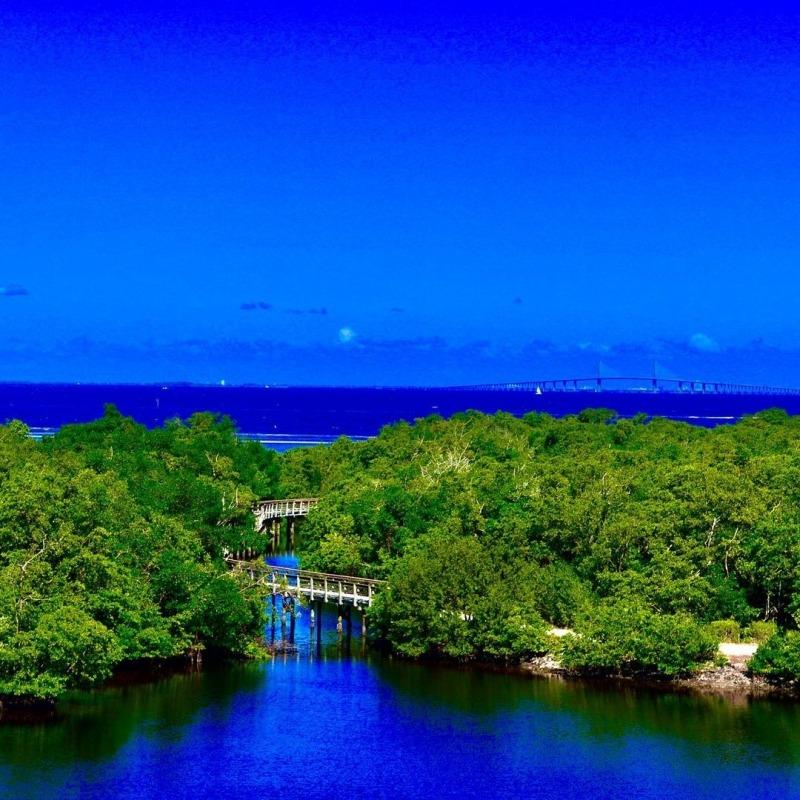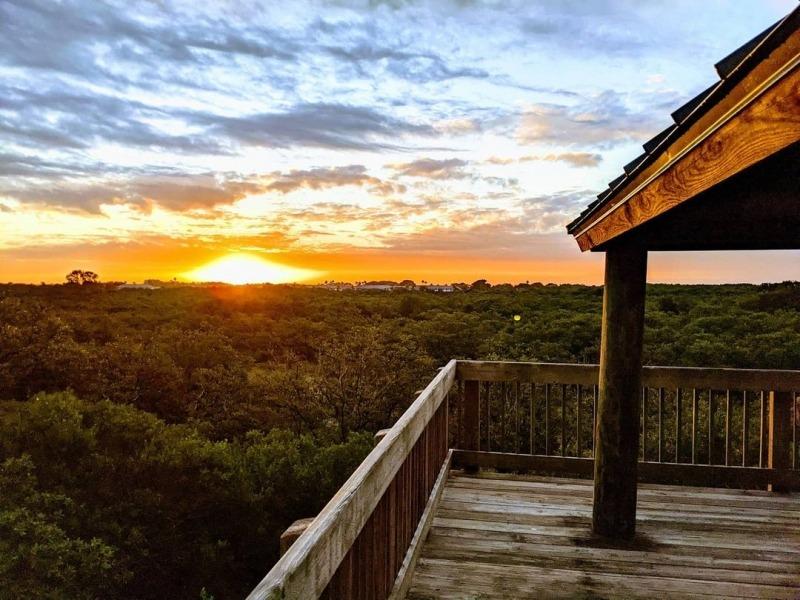 Historical Landmarks/Sightseeing
Take some time to wander around the streets of AMI to discover the historical landmarks and other interesting sites that include:
Bridge Street Pier – located on the southern end of the island in Bradenton Beach, the Bridge Street Pier honors the past while embracing the future with its 'Old Florida' charm mixed with new restaurants, shops, galleries, and more. You can also fish from the pier.
Hop on the trolley or call Monkey bus for a free ride to and from the pier. With many free events hosted at the Bridge Street Pier throughout the year, you can find something entertaining to do while there.
Anna Maria City Pier – built in the early 1900s, this 700-foot long pier provides a great vantage point for watching sunrises and sunsets, bird watching, dolphin watching, and provides views of Tampa Bay and the Sunshine Skyway Bridge. You can also fish off this pier.
Historic Green Village – enjoy the architecture and charm of this old neighborhood. Most of the restored buildings now run on solar panels and other modern energy-saving methods.
Anna Maria City Jail – located on Pine Avenue in Anna Maria, this jail, built-in 1927, housed many residents who engaged in bar fights and other instances of 'disturbing the peace.'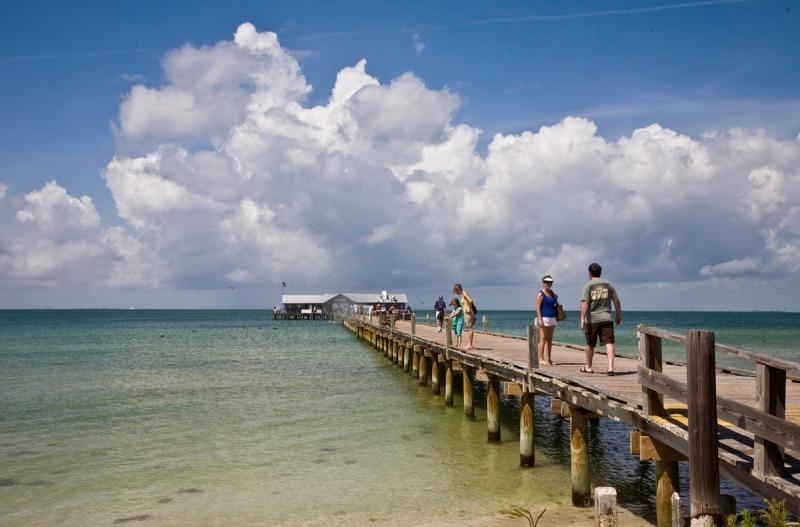 The white sand beaches remain a popular tourist activity for those visiting the island. With multiple sand beaches to choose from, you can enjoy breathtaking views of the Gulf of Mexico and surrounding waters. Why not rent a beach house or other vacation rental right on one of these beaches?
Some of these beautiful beaches have nature trails, parks, outdoor markets, the sandbar, and monthly events for you to enjoy:
Bradenton Beach – relax on the beach or visit shops and restaurants located along the beach.
Manatee Public Beach – located in Holmes Beach, this family-friendly beach includes many amenities such as a playground, volleyball courts, picnic tables, restrooms, changing cabanas, gift shop, concessions, café, and lifeguards on duty.
You can also visit local shops and restaurants located close to the beach.
Coquina Beach – located on the southern end of the island in Bradenton Beach, Coquina Beach covers 22 acres. Enjoy a day of sunbathing, bird watching, or bike riding on a specialized trail through the area. Picnic areas with grills, pavilions, and picnic tables, a playground, and volleyball courts are all available for use.
Palmetto Avenue Beach – a quiet beach; located in the northern part of the island, is less crowded than other beaches on the island.
Bean Point – named for the island's first homesteader, George Emmerson Bean, this beach has become a 'must-see' for tourists because of the pristine beaches, gorgeous sunsets, and beautiful views.
A little difficult to find unless you know the area, the entrances to this beach are located at the intersection of Gladiolus Street and North Shore Drive, as well as the intersection of Fern Street and North Shore Drive.
Due to limited parking near the beach entrances, consider taking the trolley to Anna Maria City Pier and then walking about a mile to Bean Point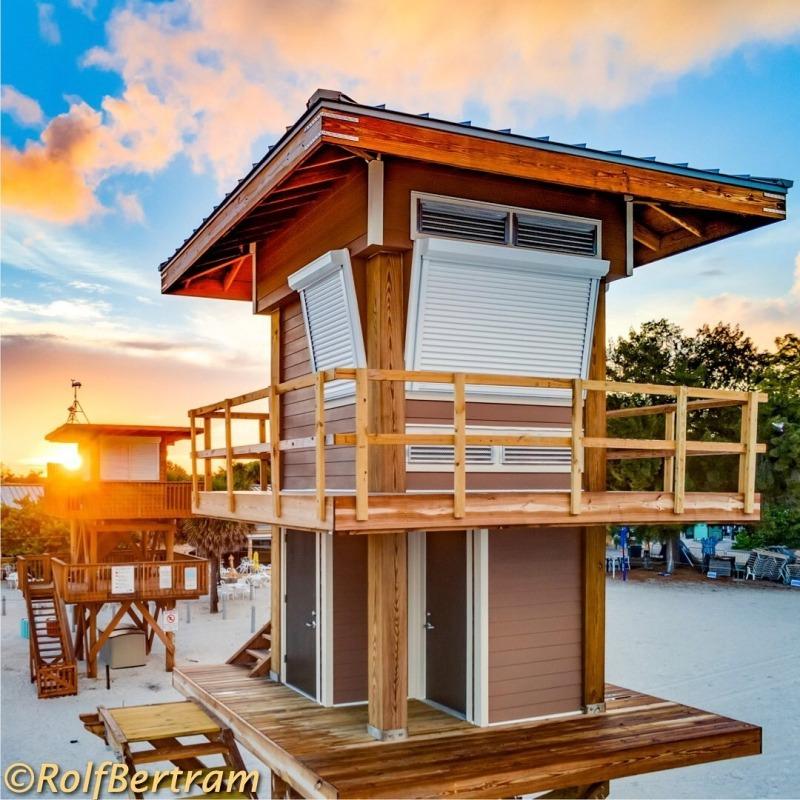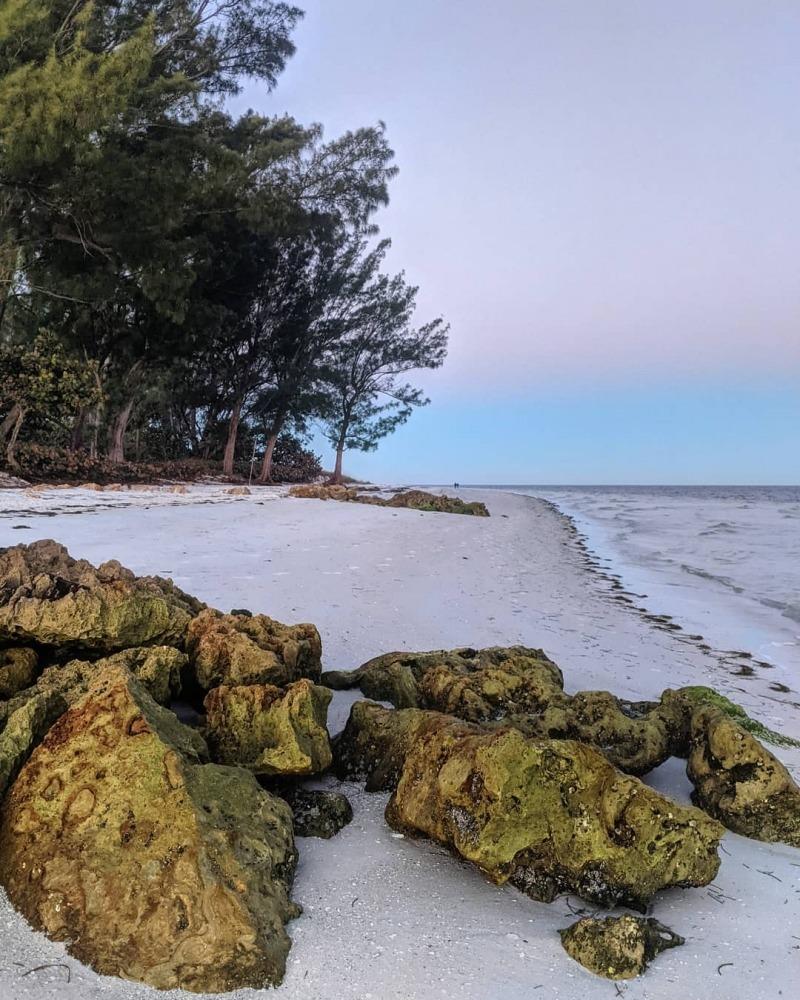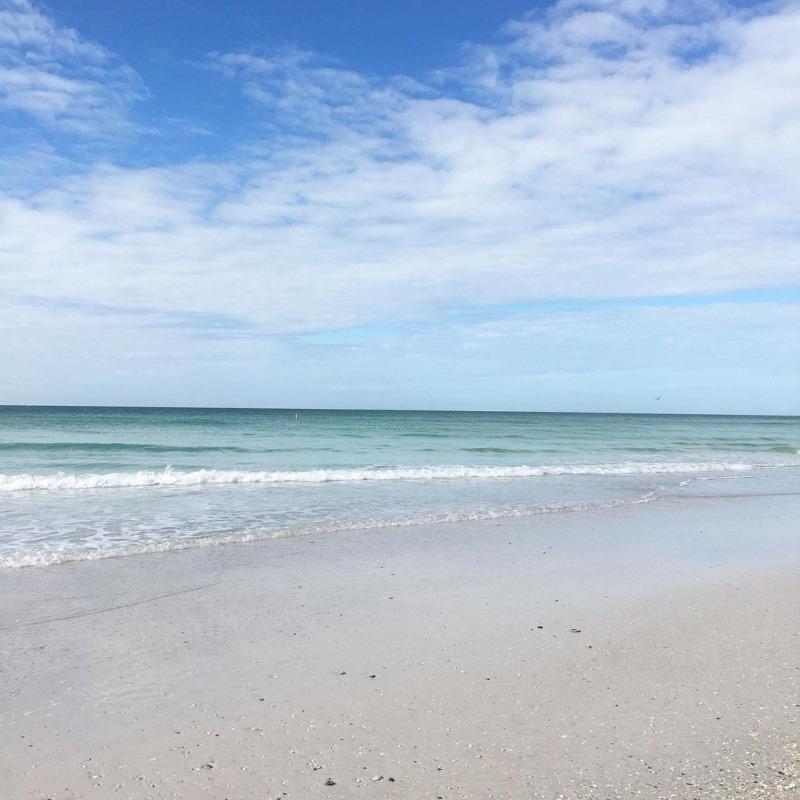 In addition to gorgeous beaches, outdoor activities, and great food, the island, and surrounding areas also have interesting art galleries for you to visit. Take some time to learn learn more about the many local artists that live on the island:
Anna Maria Island Art League in Holmes Beach – founded in 1989, the art league provides large exhibit spaces, classrooms, conference rooms, and a membership gallery for those who want to display their work. The art league also provides an art library, photo lab, and picnic areas for art classes and other events.
Artists Guild Gallery – located in Holmes Beach, this gallery features local artwork created by members of the Anna Maria Island Art League.
Artspace Anna Maria – watch artists work in this studio/gallery space. Events include art classes, lectures, and open house events for the community.
In addition to these art galleries, the island boasts of many small, independent galleries maintained by local artists. Many small shops on the island sell artwork, crafts, jewelry, pottery, and clothing made by these artists.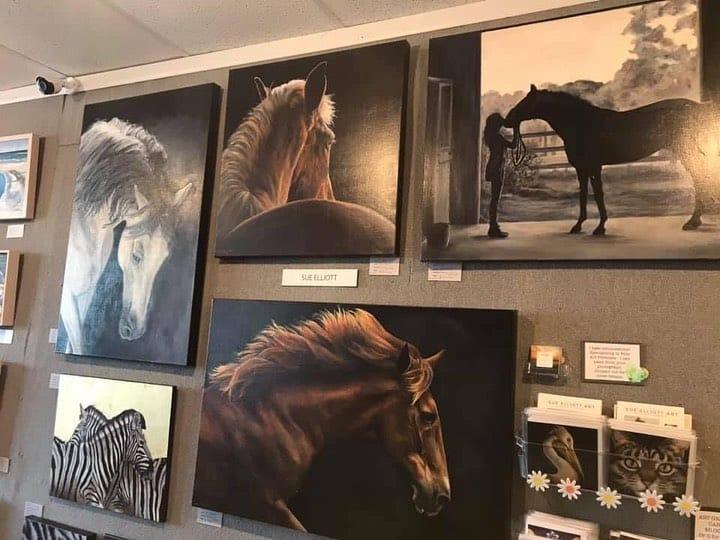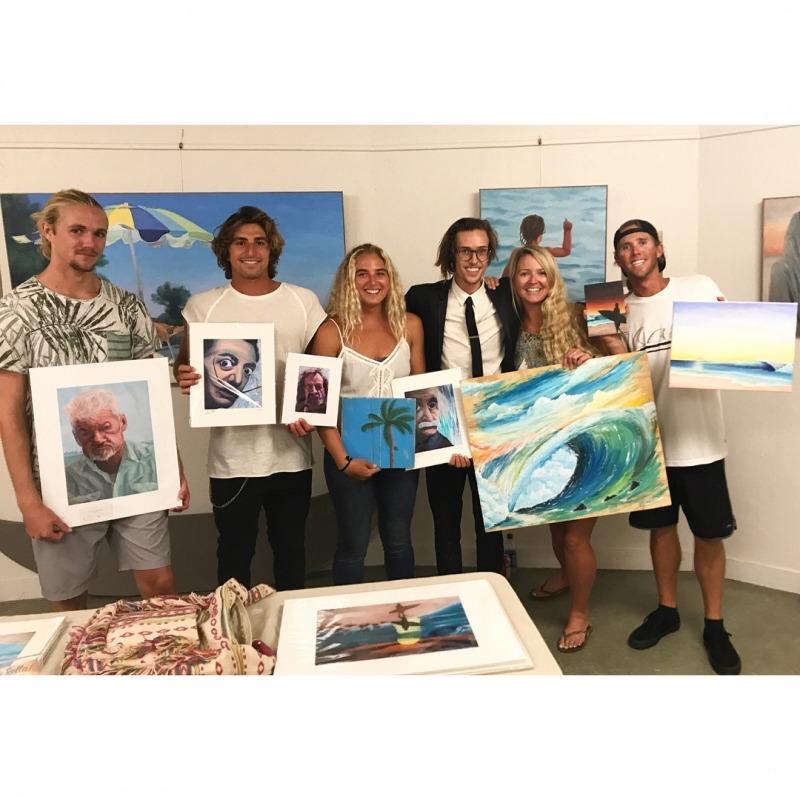 Visit these museums to learn more about local history and culture:
Anna Maria Historical Museum – located on Pine Avenue in Anna Maria, this museum provides information as well as photos of the island's rich history. The museum, housed in an old ice house, is next to the Anna Maria city jail.
The Bishop Museum of Science and Nature (city of Bradenton, not Bradenton Beach) – visit a variety of exhibits that help explain science and nature in Florida and the world. Revolving exhibits mean you can learn something new each time you visit.
Manatee Village Historical Park (located in the City of Bradenton) – go back in time when you visit this historical park. You can walk through old buildings and learn more about how people used to live on the island.