Anna Maria Island is a beautiful getaway near Tampa, Florida. Taking a break on Anna Maria Island has many benefits, such as relaxing in nature, viewing wildlife like manatees or sea turtles. One of which is getting up close and personal with some of the most majestic creatures in the world- dolphins!
These beautiful and friendly animals have long been a source of fascination for people, and there's no better way to enjoy their company than on one of the many dolphin tours available in the area.

Whether you prefer to do sunset tours, a private tour, go kayaking, or take a boat tour, we've got you covered with our list of the best dolphin tours on Anna Maria Island.

Types of Dolphin Tours on Anna Maria Island

In general, there are 3 types of dolphin tours that you can enjoy:
Boat Tours

Kayak Tours / Paddleboard Tours

Private Tours
Boat tours are a great option if you want to relax and take in the scenery while looking for dolphins and other sea creatures. Many boat tour operators also offer private charters, which can be a great option for groups or families.
Kayak tours are a great way to get up close and personal with dolphins while getting some exercise at the same time! Many kayak tour operators also offer stand-up paddleboard tours, which can be a great option for those who want to try something new.

Private tours are a great option if you want a more intimate sightseeing experience. Many private tour operators offer custom tours, so you can choose exactly what you want to see and do.
Anna Maria Island Dolphin Tours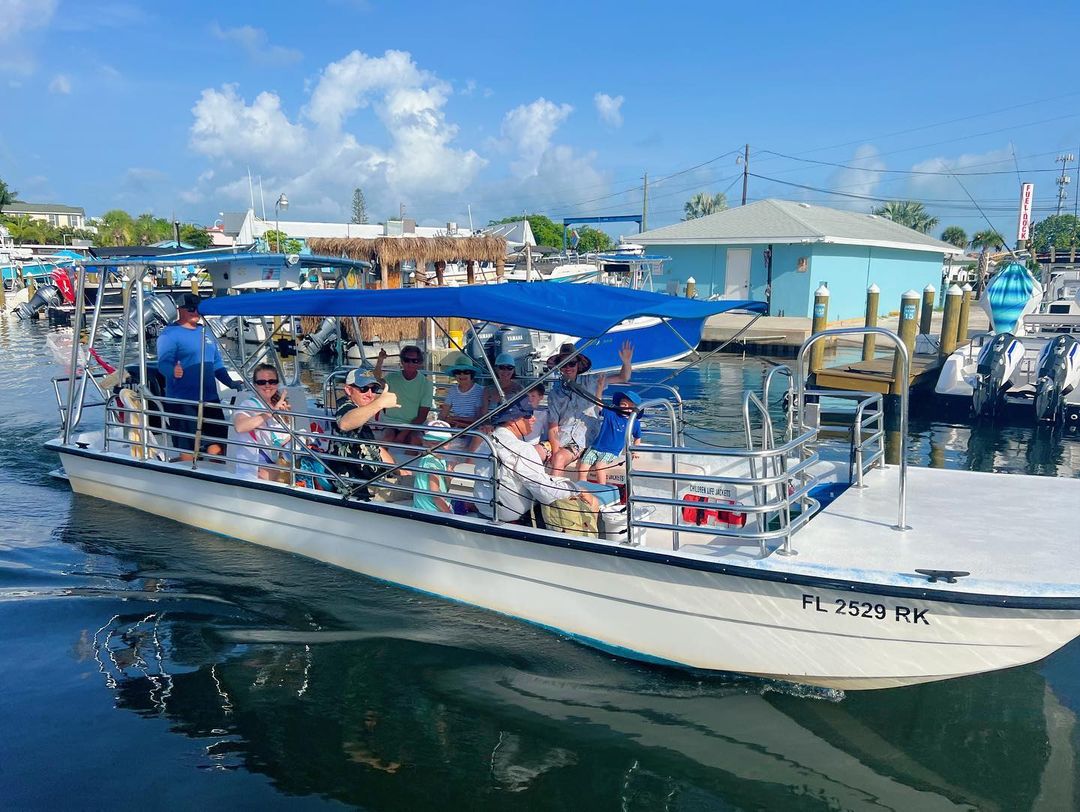 Photo Credit:
amidolphintours_ via Instagram
The aptly named Anna Maria Island Dolphin Tours, also called the Salty Dolphin, offers dolphin-watching boat tours, private charters, and even sunset cruises. They guarantee that you'll see dolphins on every tour, or your next one is free!
Their tour sets sail from Holmes Beach. If dolphins aren't all you're interested in, you can also take an excursion to Egmont- an area only accessible by boat- to see manatees, birds, and, of course- more dolphins!
Captain Ben is popular with visitors as he has spent more than 45 years on the AMI waters with the dolphins. Many past visitors have nothing but high regard for his tours.In addition to cute dolphins, you can feast your eyes upon eagles, osprey, sea turtles, and manatees in their natural wild habitats.

You can rent a pontoon boat for up to 12 people for either a half or full day. A pontoon boat is great for groups because it offers plenty of space to move around and take in the scenery.

Bradenton Beach Marina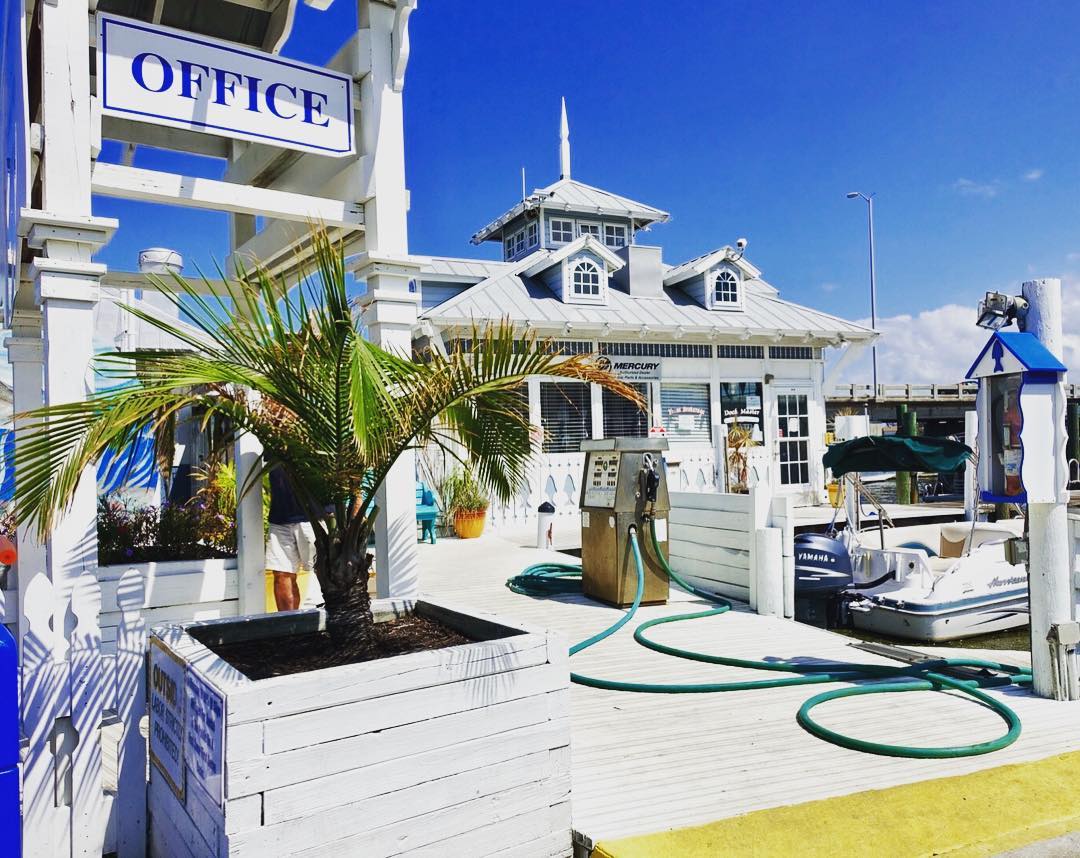 Photo Credit:
cage2k via Instagram
Enjoy a guided 90-minute boat tour with the Bradenton Beach Marina and see dolphins in their natural habitat. The dolphin eco tour is great for families and groups since it is a narrated tour with fun facts about the area and the dolphins.

You'll also get to learn about the history of the fishing village of Cortez from the on-board guide. This village is the oldest fishing village on Florida's west coast! Tours leave in the morning or afternoon.

M/V Minnow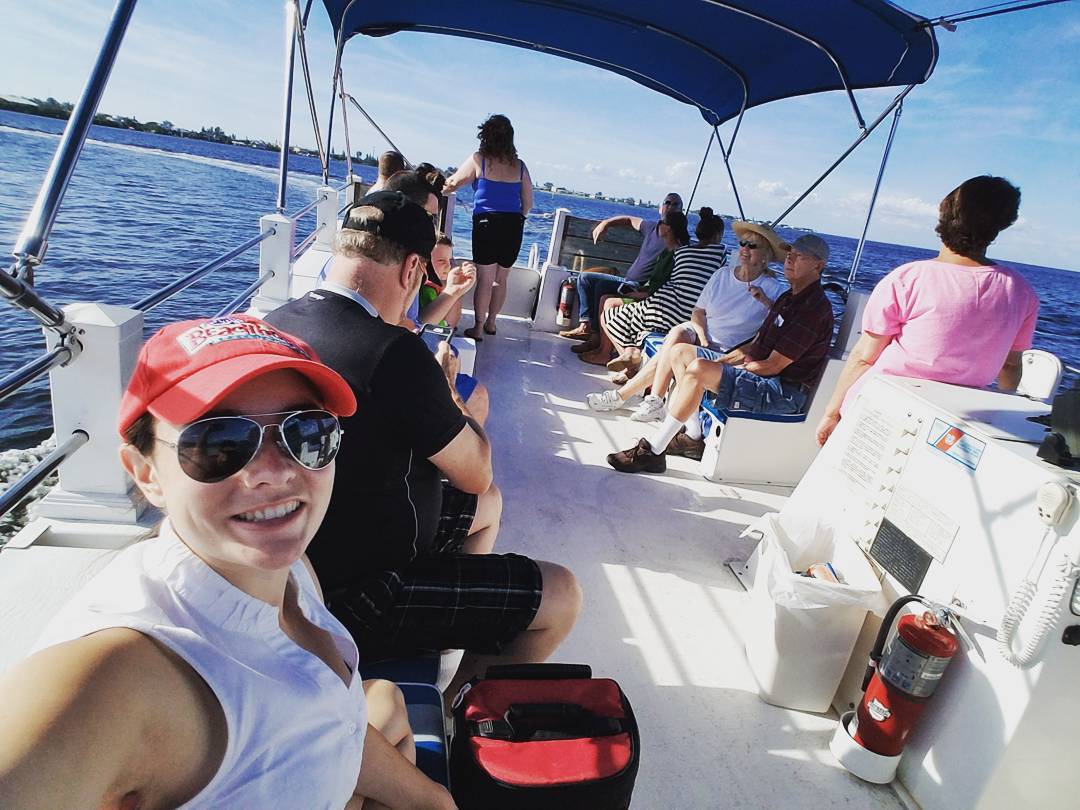 Photo Credit:
sharon____lopez via Instagram
Visitors of all ages can book with M/V Minnow for afternoon tours that run from 2:30 pm to 4:30 pm. Enjoy watching bottlenose dolphins, birds, stingrays, and more.In addition to an afternoon dolphin tour, you can also enjoy a romantic sunset cruise or Egmont Key trip.
The boat leaves from Marina Drive in Holmes Beach and has a bathroom on board.

AMI Escapes Boat Tours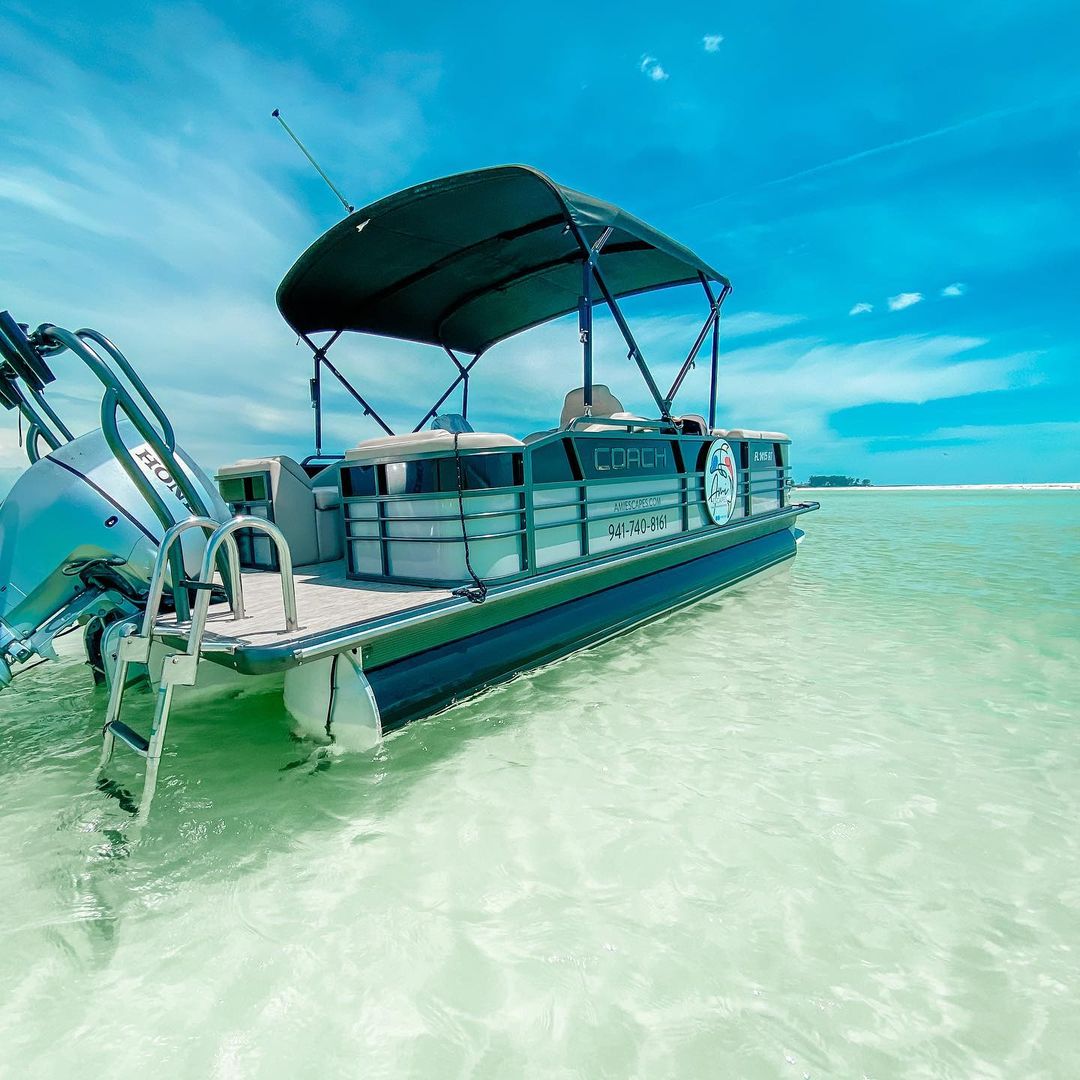 Photo Credit:
amiescapes via Instagram
You can get up close with playful dolphins on this small group tour by AMI Escapes Boat Tours. Take advantage of snorkeling gear so you can experience the reefs and sea life in their natural habitat.

This tour is great for families with kids because the boat is smaller and more intimate. Your local guides have tons of experience with the area dolphins, so you can get useful knowledge as you look out for the local creatures.

ClearWater Encounters with Dolphins Tour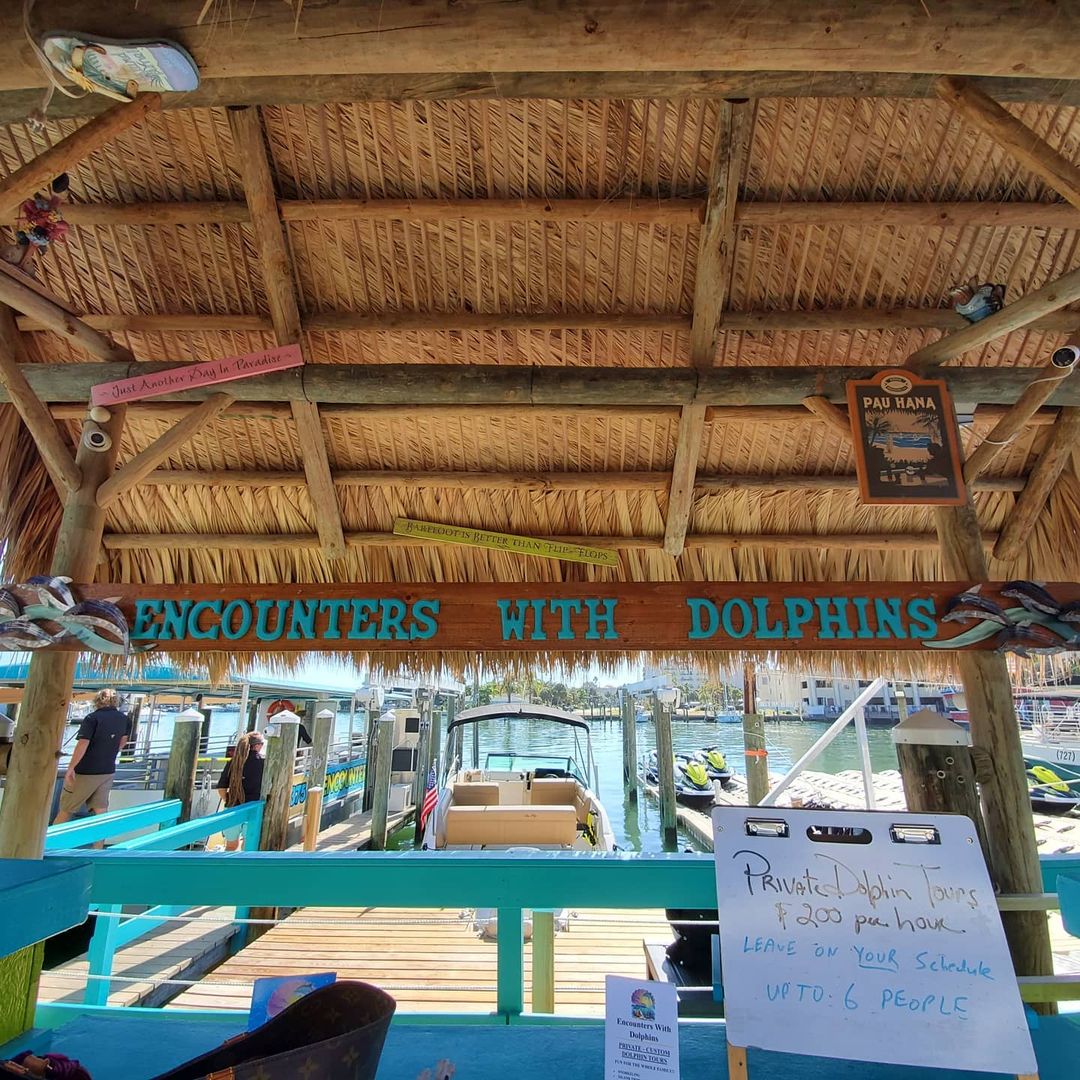 Photo Credit:
jdeible via Instagram
This tour by Encounters with Dolphins leaves from Clearwater Beach Marina. From Anna Maria Island, take the free trolley to Clearwater Beach and walk to the marina. The trip will take about an hour.
Enjoy the dolphins in the Gulf of Mexico and see other wildlife such as pelicans, ospreys, eagles, stingrays, and more. This narrated tour is 1.5 hours long and stops off on Compass Island. Kids will enjoy the shell hunt on the island! Snorkeling gear is provided as well.

Coastline Dolphin & Snorkeling Excursions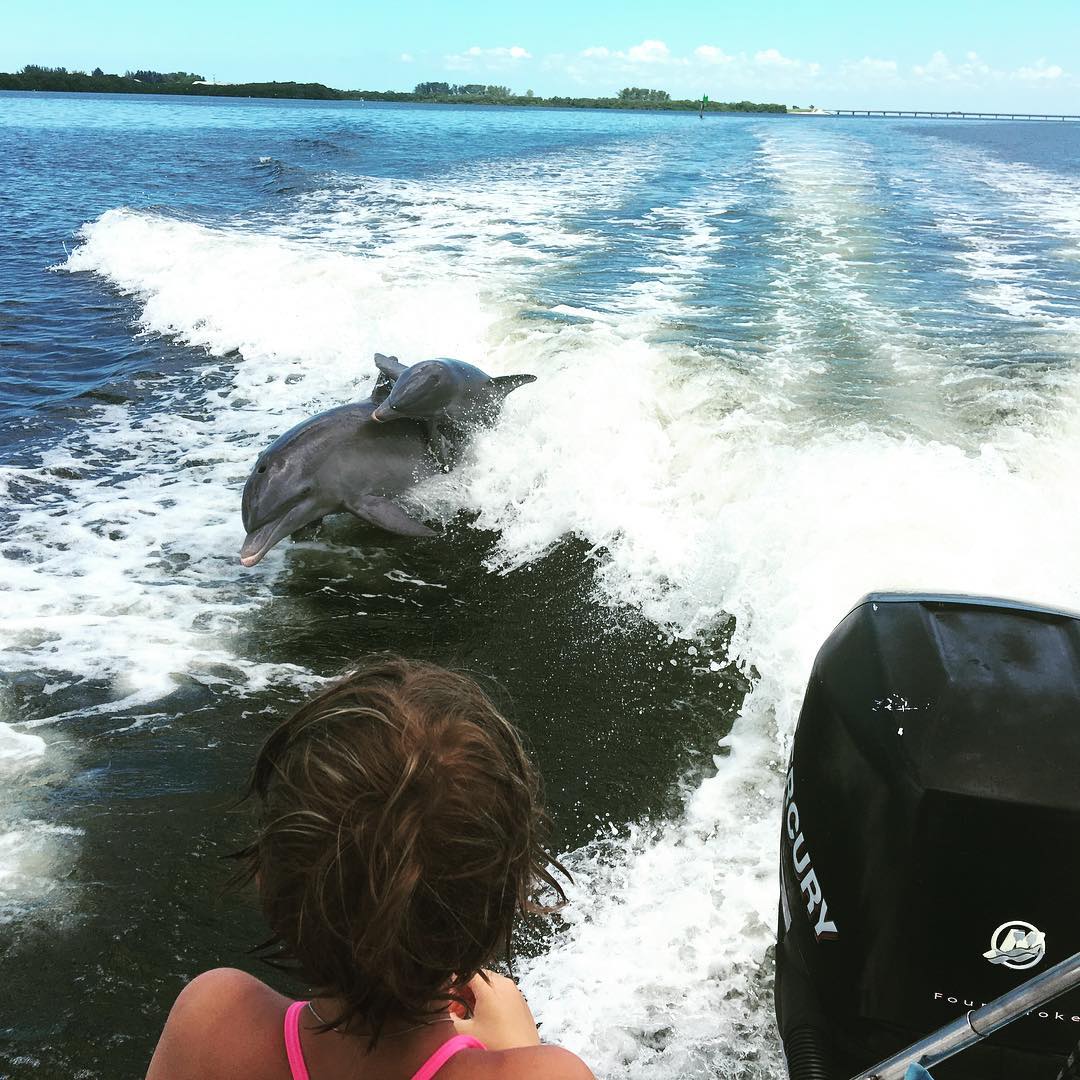 Photo Credit:
mft.gray via Instagram
This family owned business hosts excursions on a Boston Whaler, making it the ideal vessel for your comfort and dry storage of personal items. All trips by Coastline Dolphin & Snorkeling Excursions also provide snorkeling gear to make your excursion complete!
Explore the islands, see turtles, and more. Kids often love this 4-hour trip as there is plenty to see and do!

Passage Key Dolphin Tours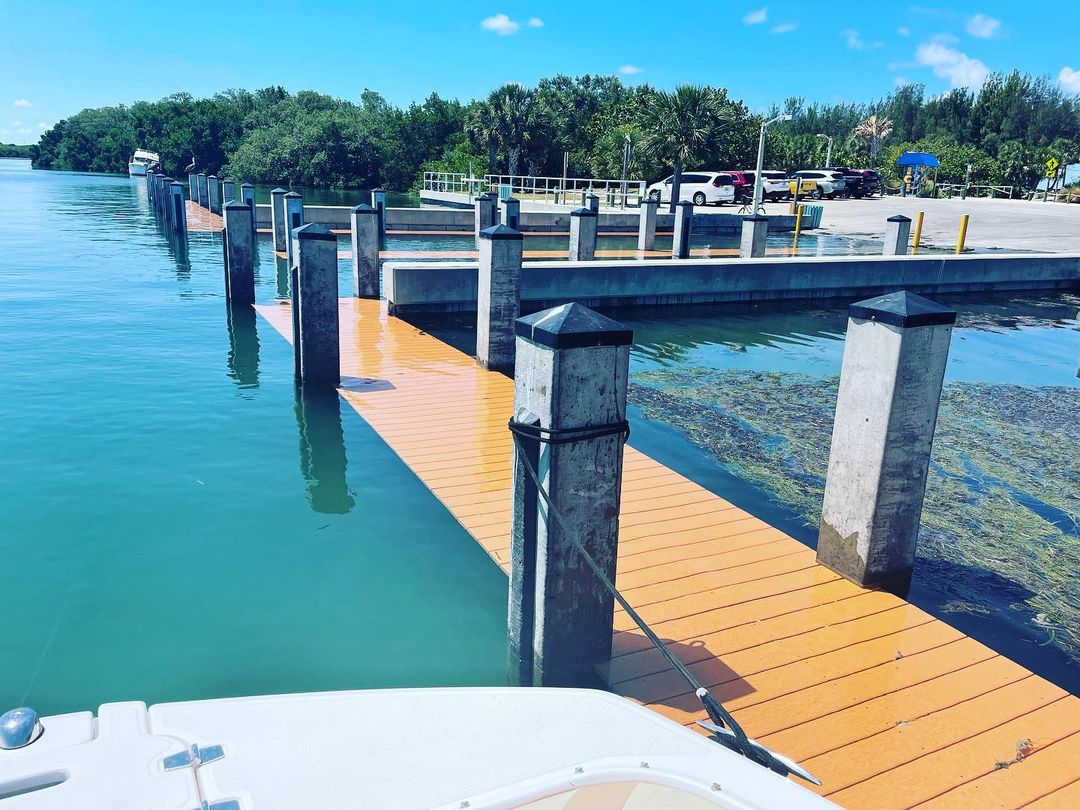 Photo Credit:
passagekeydolphintours via Instagram
Whether you wish to snorkel, relax on a sunset cruise, or watch dolphins, Passage Key has options available. These tours last 2 to 6 hours as you enjoy the Tampa Bay waters. The Gulf of Mexico is only a short boat ride away and you may see a bald eagle!
You can go shelling or walking around Egmont Key on these private tours. Ask about adding a second boat if your group is as large as 12 people.

Where To Stay During Your Dolphin Tours

When you are in the AMI area, you should look for ideal accommodations to easily get to the tours or even catch an easy glimpse of wildlife from your window. Luckily, you have several options to choose from by
Anna Maria Island Beach Rentals
.
Our vacation rental homes are carefully selected to give you the best mix of comfort, privacy, and easy access to all the best things that Anna Maria Island offers. With great rental homes available in Bradenton Beach and Holmes Beach, you'll have your choice of preferred location for your beach getaway.