When you think of your dream wedding, a beautiful beach with stunning palm trees, a gorgeous ocean, and luxurious amenities most likely come to mind.

Anna Maria Island is one of the world's most incredible destination wedding spots, complete with everything you need to make your wedding day as perfect as you have always dreamed of. Anna Maria Island has become the beach wedding capital of Florida, as couples from all around the world come to the island for their magical day alongside dolphins, tropical birds, sea turtles, and more.

For the easiest version of wedding planning, we recommend you hire a local wedding planner. While you're perfectly capable of organizing everything yourself, a wedding planner will save you time and headache.
No matter what your theme, size, or type of wedding, here on Anna Maria Island we can make it happen.

Best Wedding Venues on Anna Maria Island

Although you cannot go wrong with any wedding venue on the breathtaking Anna Maria Island, you want to research each available option. Making sure that you choose the perfect venue is critical for couples. It'll depend on the type of wedding ceremony you'd like to have and how many people are in your wedding party.
Below here are the Anna Maria Island wedding venues and what each offers so that you can determine which is best for you.

The Sandbar Restaurant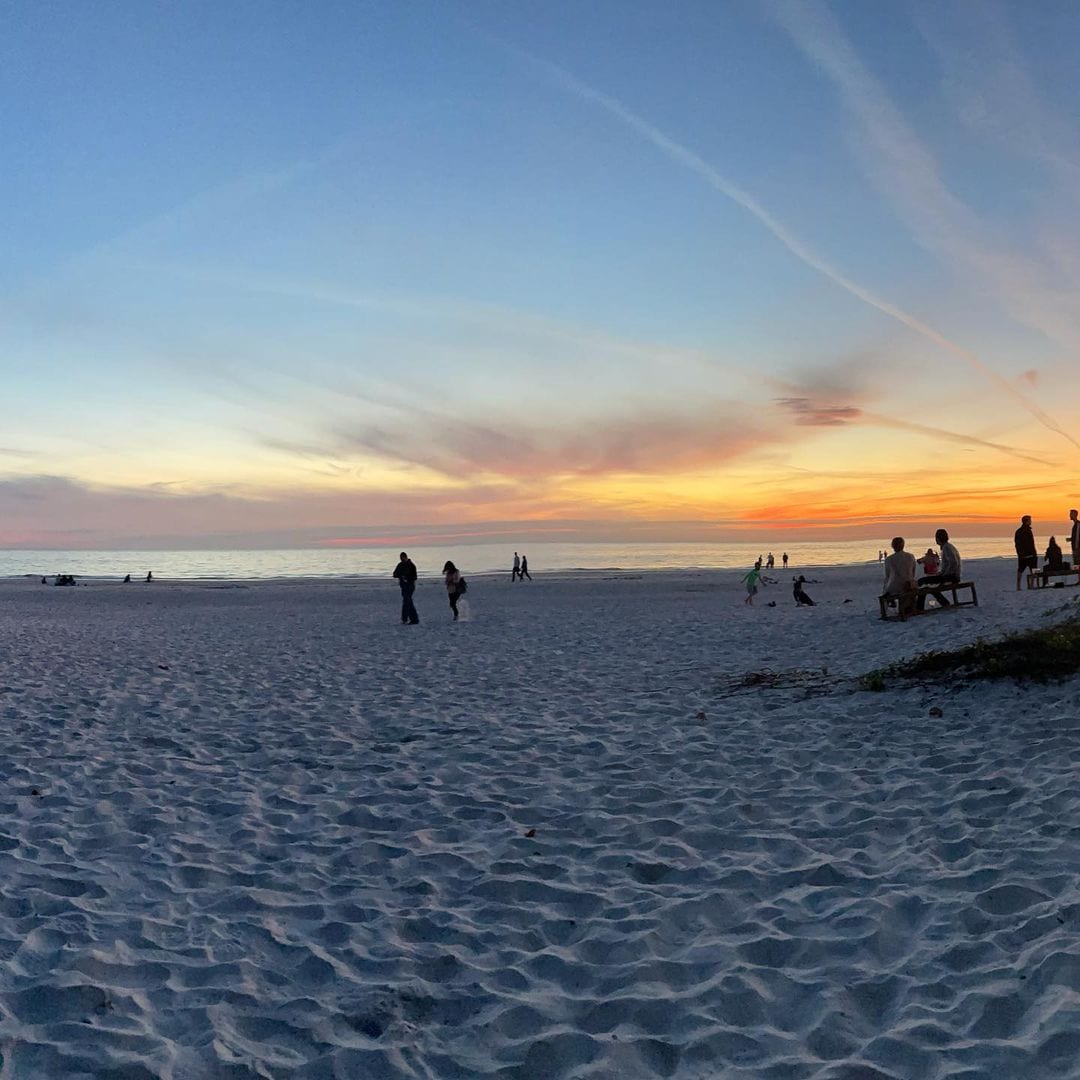 Photo Credit:
linslees918 via Instagram
The Grand Pavilion at The Sandbar Restaurant is an ideal spot for beachfront weddings. This beautiful venue captures the tropical paradise of the island and overlooks the Gulf of Mexico. They really do offer the perfect backdrop is you want your pictures to have plenty of waves in them.

The weddings are held in open-air pavilions with covered event space. If bad weather arises, there is a rain plan that includes weather screens to keep you and your guest dry while remaining on the beach. This venue is located in Anna Maria, the area on the northernmost side of the island.

Gulf Drive Cafe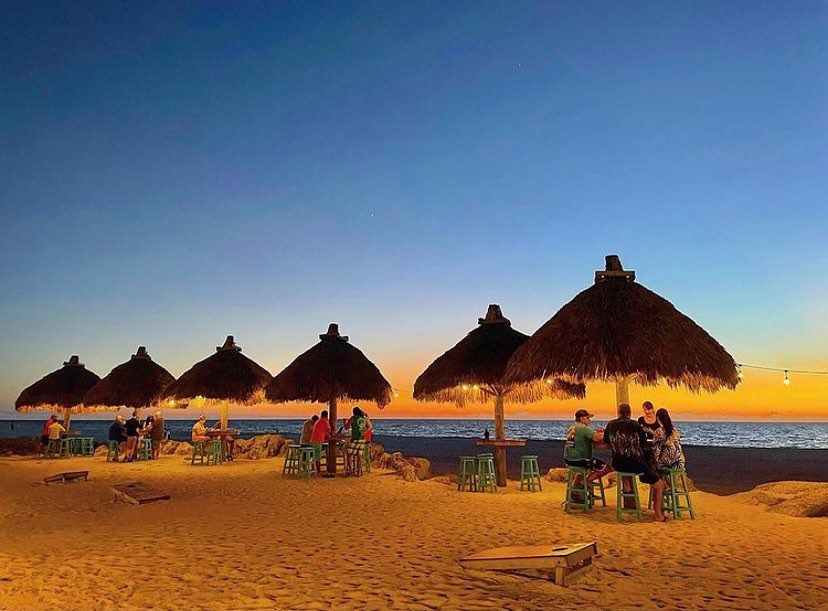 Photo Credit:
heathwatson via Instagram
The Sunset by Gulf Drive Cafe is a spectacular wedding event space that is perfect for any couple. It is a spacious venue that can accommodate weddings of any size, whether it is a small intimate wedding or a huge one. This is one of the best beach wedding locations on the island.

The cafe provides couples with a wedding package that comes with a team of wedding experts that make planning your Florida beach wedding a breeze so you won't need to hire one on your own. With the sunset in the background, this upscale tiki hut will make your big day better than you ever imagined. Gulf Drive Cafe is located in Bradenton Beach on the southernmost section of AMI.

Mixon Fruit Farms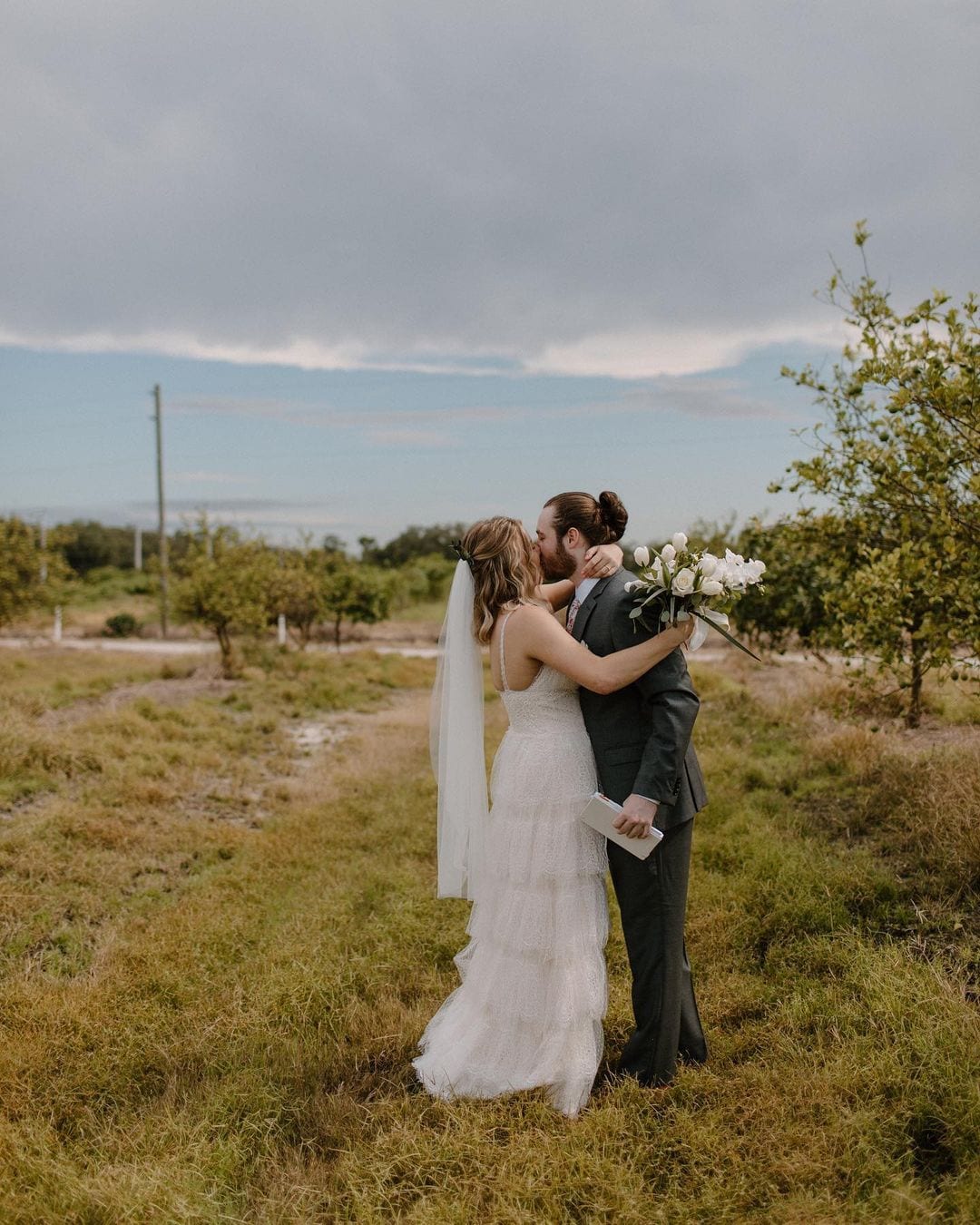 Photo Credit:
michelle_walsh__ via Instagram
This stunning venue accommodates any amount of guests and is situated on the stunning white sandy beaches of the island. It is the perfect place for an Anna Maria Island beach wedding.

This venue has a rustic charming feel with koi ponds, gazebos, and a southern feel. If you want a beach wedding combined with the barn doors and picket fences of the south, this is the perfect venue for you and will make tying the knot super special. Mixon Fruit Farms is also in Bradenton Beach.

The Beach House Restaurant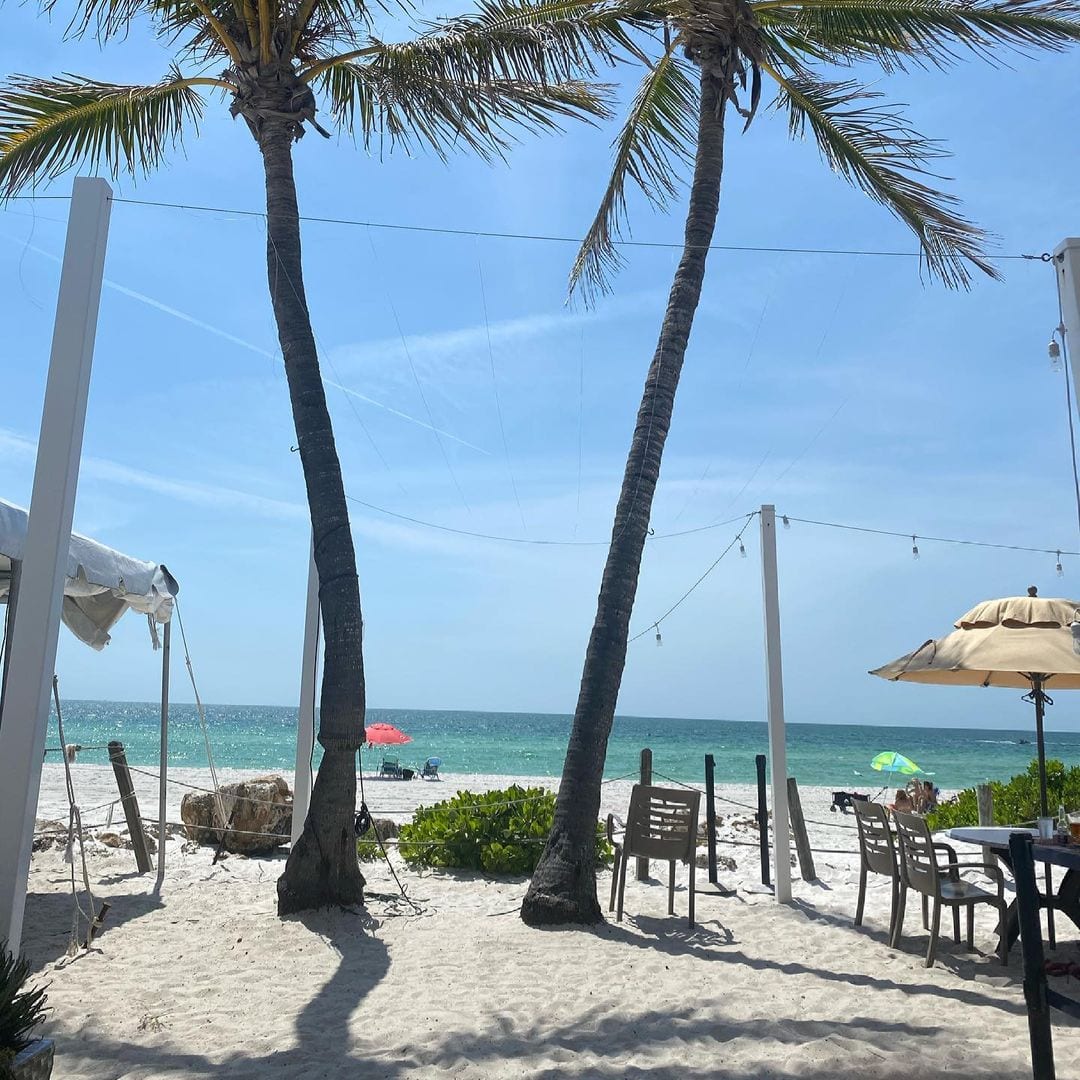 Photo Credit:
adnanchitero via Instagram
The Beach House restaurant Anna Maria Island wedding venue is one of the top wedding destinations on the island. It is known for its low-stress planning and its stunning beauty. It features upscale dining with flexible indoor or outdoor open-air event spaces. This venue can accommodate up to 100 guests and promises picture-perfect scenes throughout your special day.
Best Caterers for Weddings on Anna Maria

One of the most important aspects of a wedding is the food. You can't have the perfect wedding without offering your guests some delectable bites. You don't want your guests to be disappointed in your food selections, or worse, go hungry on your wedding night!
Locking down one of the island's top-rated catering services will ensure that your guests leave full and happy and you do not have to stress about a thing! Some of the best catering in the south is found on Anna Maria Island. Below are some of the best catering options for you to consider for your wedding.
Read reviews, look at presentation photos, and even stop in for a tasting to help you determine which caterer is best for you!

Sarasota Catering Company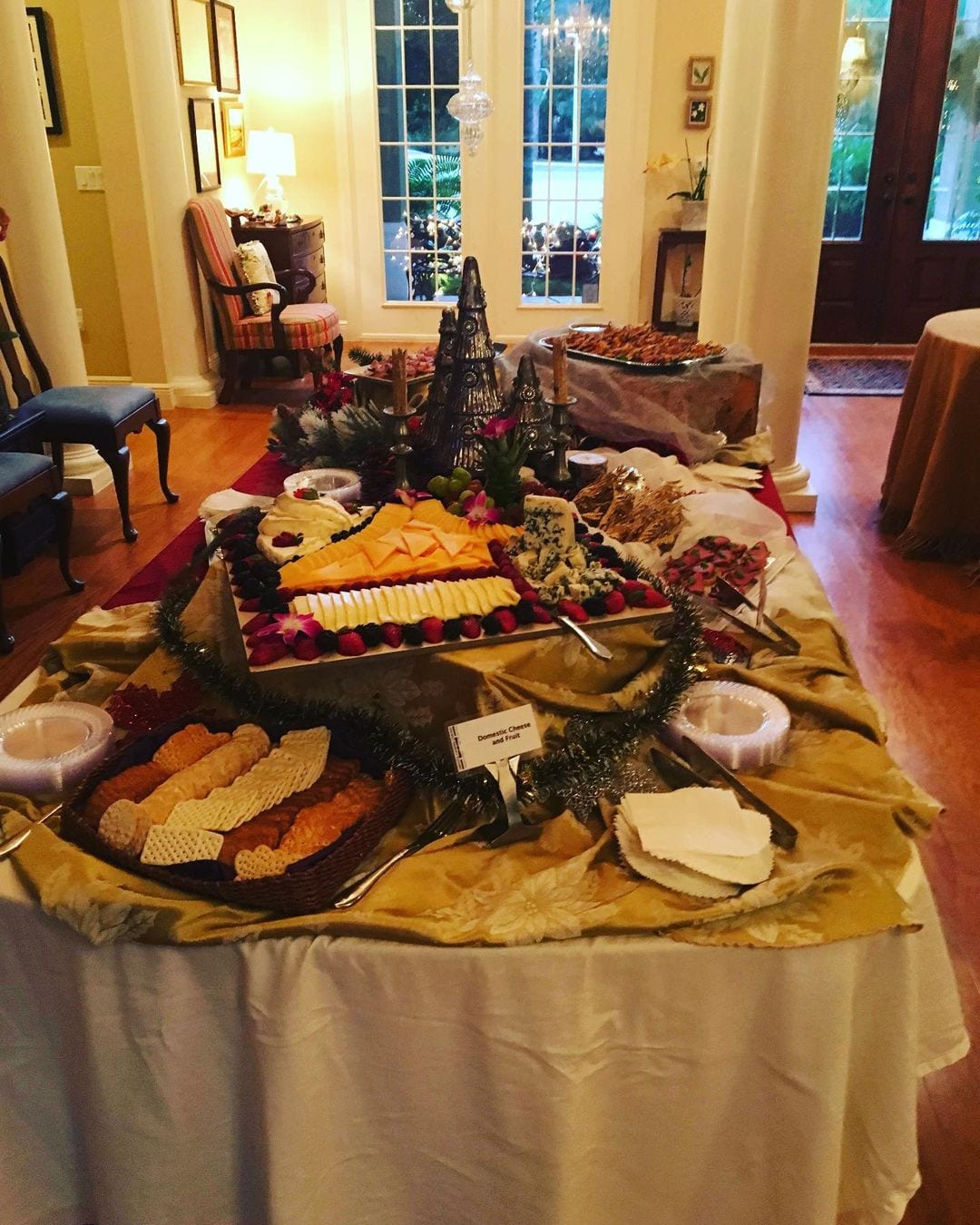 Photo Credit:
sarasotacatering via Instagram
Sarasota Catering Co offers full-service catering and party planning. They are fully insured and licensed, and are one of the few off-premise catering companies that are allowed to serve alcohol. The catering experts at Sarasota work directly with you to help you determine what will be best for your event and your budget.
Additionally, Sarasota Catering Company comes fully equipped with glassware, china, utensils, table skirt, bartenders, servers, and whatever else you require.

Harry's Continental Kitchens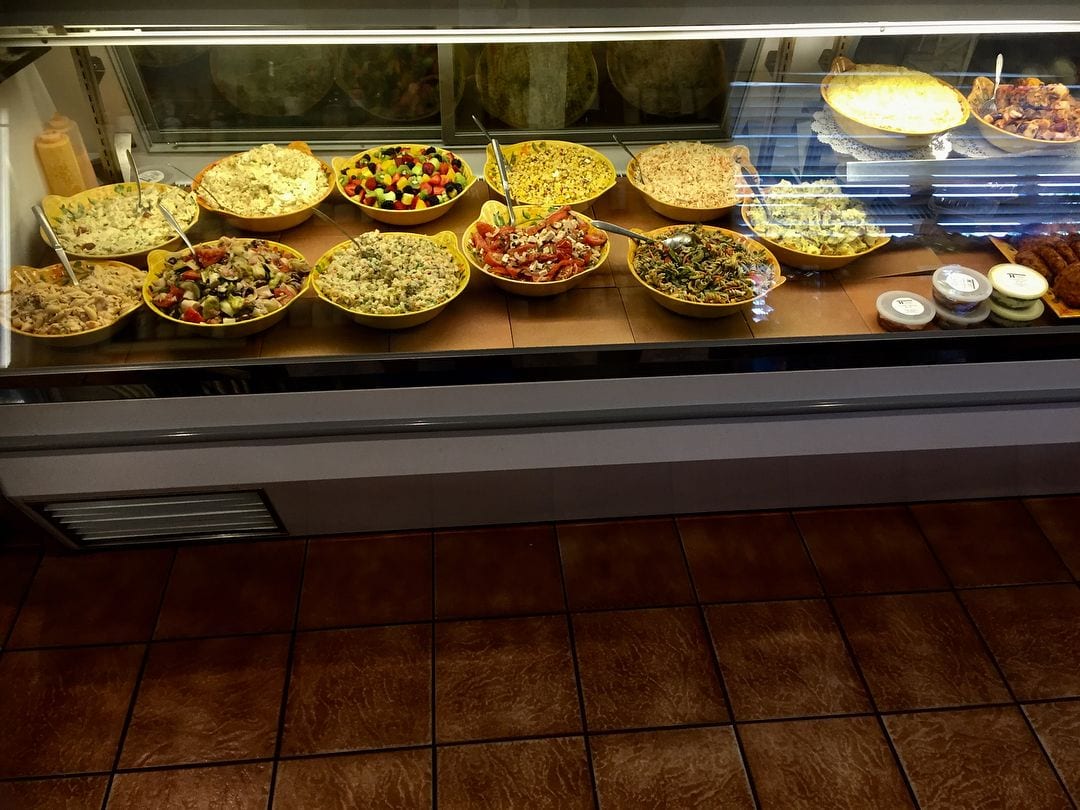 Photo Credit:
cuzziecuzz via Instagram
Harry's Continental Kitchen is unmatched when it comes to presentation and display. Their mouth-watering dishes are just as delicious as they are picture-perfect. They pay great attention to detail and offer full-service planning, tastings, event execution, and clean-up. Your guests are sure to love it as well.

Seafood Shack Marina Bar and Grill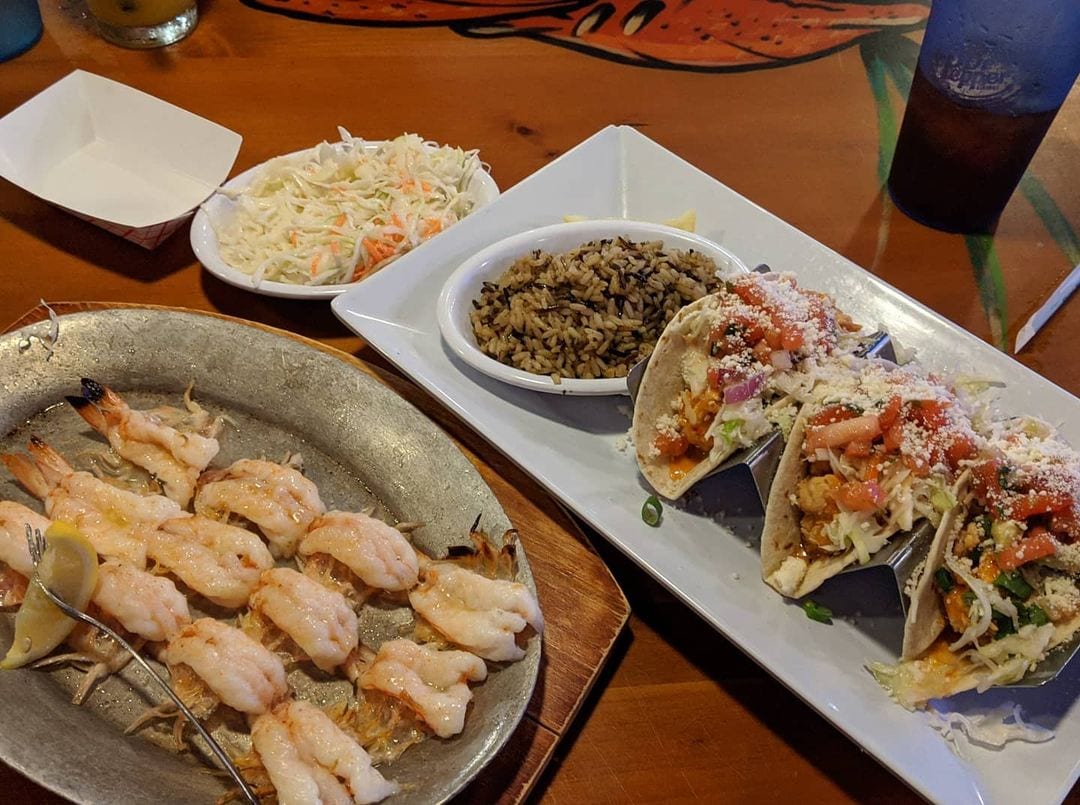 Photo Credit:
kooziesan via Instagram
The Seafood Shack is a fine dining catering service in South Florida. Their food is otherworldly and their team of expert event planners and caterers ensure that you will have a magical night if you choose them to cater your weddings. They work with your themes and budgets to provide you with the best personalized catering you can think of. Not only is their service great, but the food is also impeccable.

Best Florists on Anna Maria Island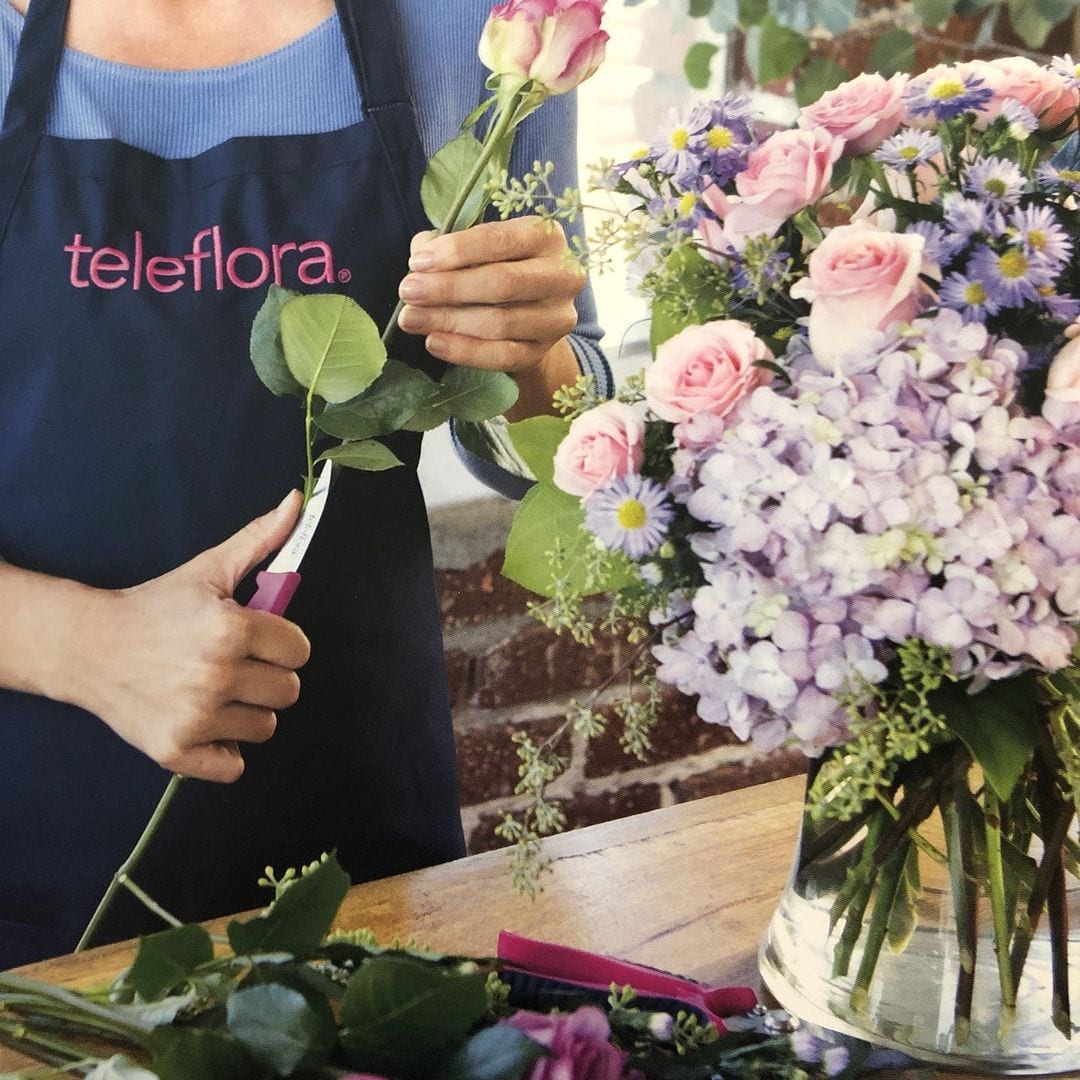 Photo Credit:
bloomsbythebeachami via Instagram
Flowers are one of the most important aspects of a wedding. They add color and beauty to the tables, aisle, bridesmaids, and bride! Luckily, there are two incredible florists in the Anna Maria area to choose from.Beach Blossoms and Ms. Scarlett's Flowers and Gifts both offer stunning flower arrangements and can work with your colors, themes, and budget. They provide excellent pricing and unparalleled customer service. Your wedding will be riddled with beautiful, fresh flowers if you go with either of these amazing florists.
How to Acquire a Wedding Certificate on Anna Maria Island

If you plan on getting married in Anna Maria Island, you must contact Manatee County, Florida Clerk of the Circuit Court. Each city on the island has slightly different permit restrictions, so you will need to do your research regarding requirements based on where you choose to be married. Additionally, if you have parking issues or if you want to set up a temporary structure, you need to call the City Hall of your area and alert them.
Final Thoughts

If you have always dreamed of a breathtaking Florida destination wedding with white sand beaches, beautiful sunsets, natural scenery, and great food, Anna Maria Island is where you need to be. Anna Maria is the top wedding destination in the entire state of Florida, and it makes sense why.





You will have the special event lifetime if you have the chance to make Anna Maria Island your unique wedding destination.Combine one of these incredible wedding venues with nearby vacation rental homes and you're set! You and your guests will love having the privacy of their own home, especially those that are within walking distance from your venue!