If you're looking for a place to relax and escape the hustle and bustle of everyday life, look no further than Longboat Key. This charming little town located off the coast of Florida is nestled between Sarasota County and Manatee County, just south of Anna Maria Island.
Longboat Key offers plenty of things to do for vacationers of all ages. Whether you're interested in spending time on the beach or exploring the area's history and culture, Longboat Key has something for everyone. So, pack your sunscreen and prepare to kick back and relax!
For those that want to book a vacation rental home in Longboat itself or take a day trip from your rental in Anna Maria, you won't want to miss these best things to do in Longboat Key.
Fun Activities in Longboat Key
Spend an Afternoon at Beer Can Island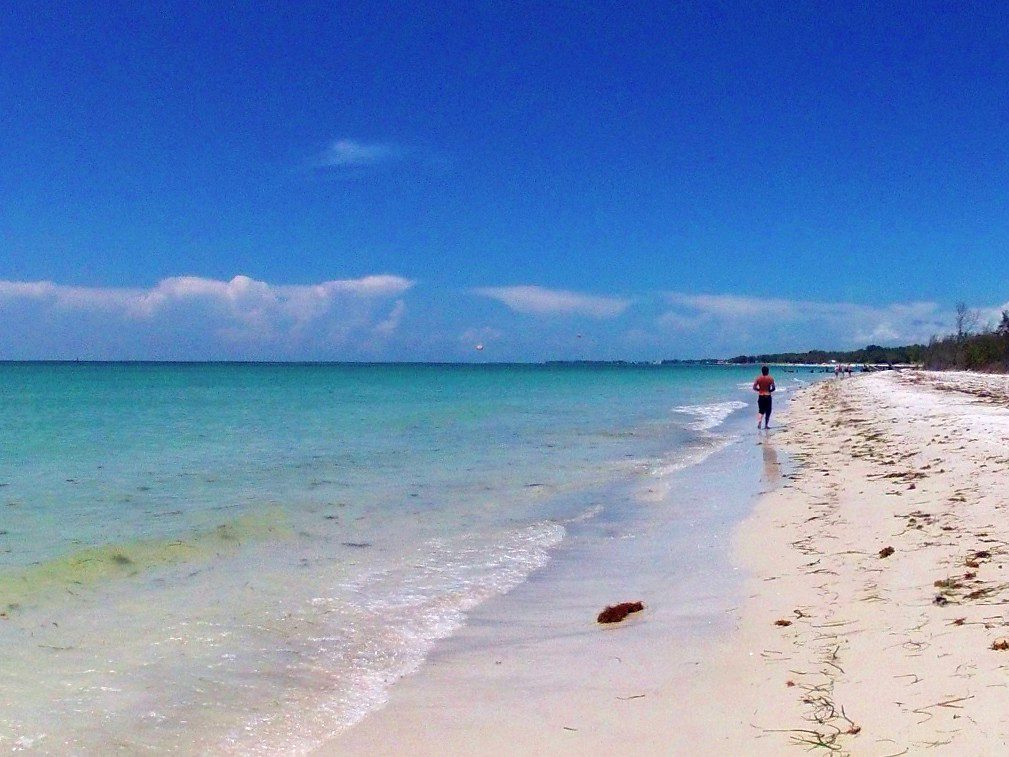 Photo Credit:
SNORKELINGDIVES.COM via Flickr CC2.0
Beer Can Island is one of the most beautiful beaches in Longboat Key. It's home to a small park and beach area that are perfect for relaxing on warm afternoons or days off. Located on the northern bit of the island, it's also really close as a day trip from Anna Maria.
If you decide to spend an afternoon at Beer Can Island, be sure to pack plenty of sunscreen, water bottles, and snacks - the weather is almost always sunny and warm. During the busy season, you'll have to get there before noon or risk not finding a parking spot. The beach itself is quite small and doesn't allow dogs, so if your four-legged friend wants some sun, you can bring him along to one of the neighboring beaches.
Splurge on Dinner at Euphemia Haye Loft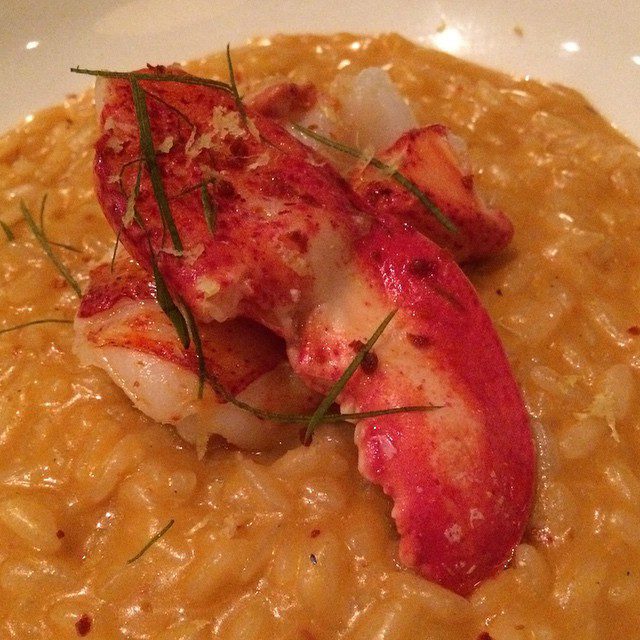 Photo Credit:
commons.wikimedia.org
One restaurant that really stands out and deserves special attention in Longboat Key, Florida is Euphemia Haye Restaurant. Located in a charming, rustic building that looks like something out of an old western town from the outside, Euphemia Haye is anything but typical inside!
Boasting a romantic candlelit atmosphere and delicious gourmet food, it's the perfect place to enjoy date night or celebrate special occasions with your significant other. The food is incredible, with a menu that includes dishes like succulent Lobster Risotto and Beef Madagascar with Green Peppercorn Cream Sauce.
Euphemia Haye & Haye Loft is a bit far removed from the other popular Longboat Key eateries that line Gulf of Mexico Drive. We highly suggest making a reservation in order to avoid a long wait after a long-ish drive.
Try Your Hand at Watersports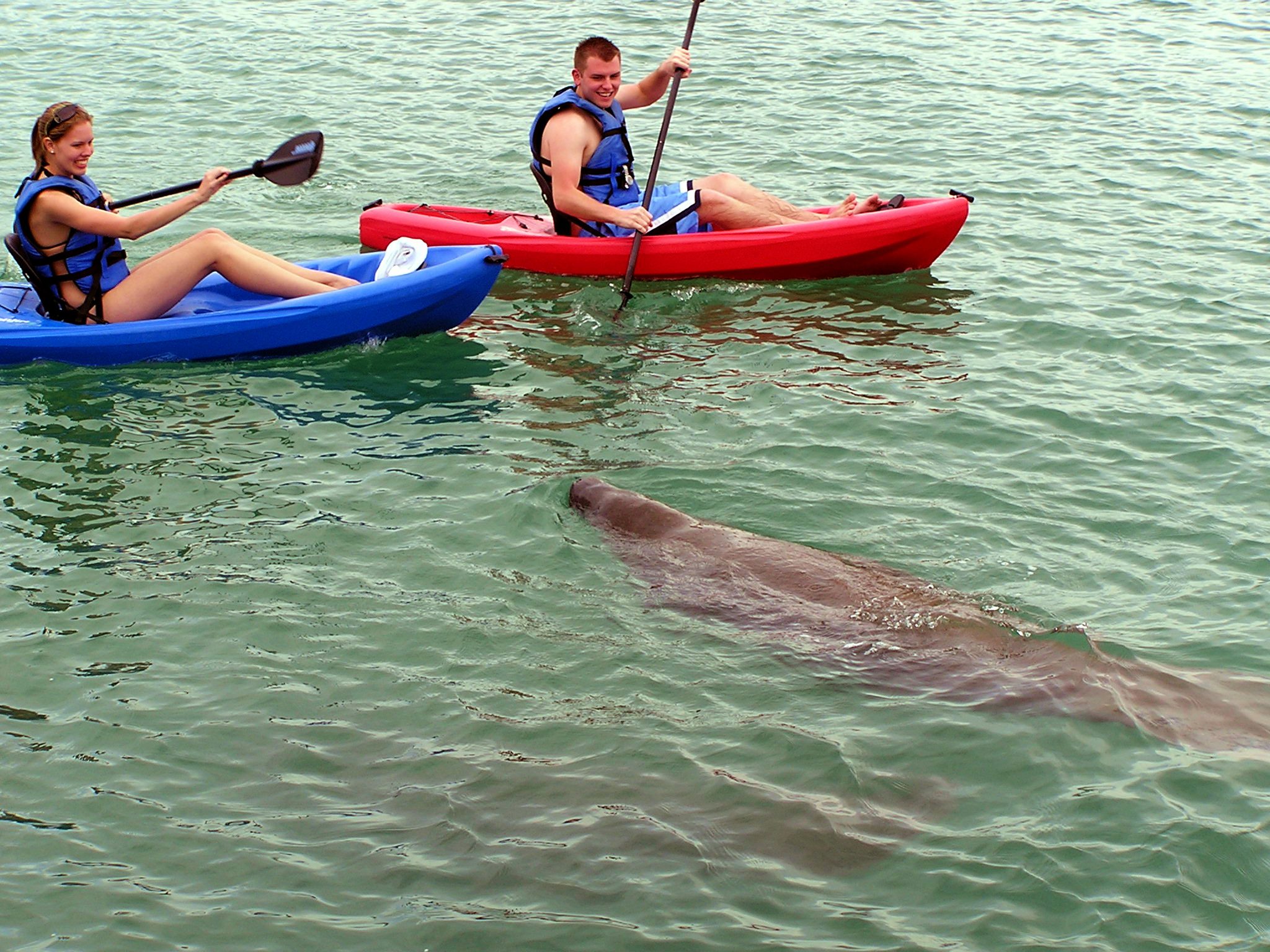 Photo Credit: Bureau of Land Management via Flickr CC2.0
If you're looking to try your hand at watersports in Florida, Longboat Key is the perfect place. This barrier island is located on the Gulf Coast of Florida, sitting between Sarasota and Bradenton, and offers a variety of options for swimmers and water sport enthusiasts alike.
Whether you're an experienced pro or someone who just wants to dip their toes in the water for the first time, here are some suggestions for watersports in Longboat Key:
Swimming and diving
Surfing or boogie boarding
Kayaking or canoeing
Sailing or jet skiing
Paddleboard
Longboat Key is a perfect place to try your hand at watersports because of its calm, warm water and endless stretch of white sand. You don't have to head far from home or spend a lot of money, just grab some friends and get out on the water!
Bask on the White Sand Beaches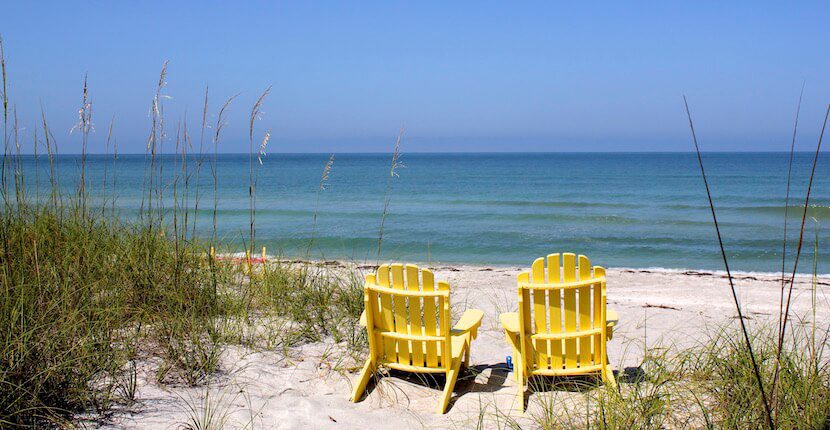 Photo Credit:
mustdo.com
Looking to bask on a beautiful white sand beach? You're in luck, Longboat Key, Florida has some of the most gorgeous beaches you can imagine! You're in for a real treat if you stick around until sunset. It's no secret that sunsets over the Gulf of Mexico are some of the most spectacular in the world.
There are plenty of amazing beaches on Longboat Key, most of which are accessible by public access points and have no official name. Whatever type of beach-going experience you're looking for, Longboat Key has it all! Whether you want to bask in the sun and relax, or swim, surf, play volleyball, or hunt for seashells with your kids, you can find a beautiful beach that's perfect for your needs.
Browse Boutiques

Looking for a great place to shop in Longboat Key, FL? Browse the boutiques at each end of the island for some fantastic finds! If you're looking for some great shopping while you're on the island, check out the boutiques at each end of Longboat Key.
At the northern end of the island, you'll find a variety of upscale boutiques with everything from clothing and jewelry to home decor items and more. In the southern part of the island, you'll find a fun collection of gift shops and art galleries to explore. Whether you're looking for a chic beach look or something special to commemorate your trip, Longboat Key has everything you need in terms of boutique shopping.
Head to Mote Marine Laboratory & Aquarium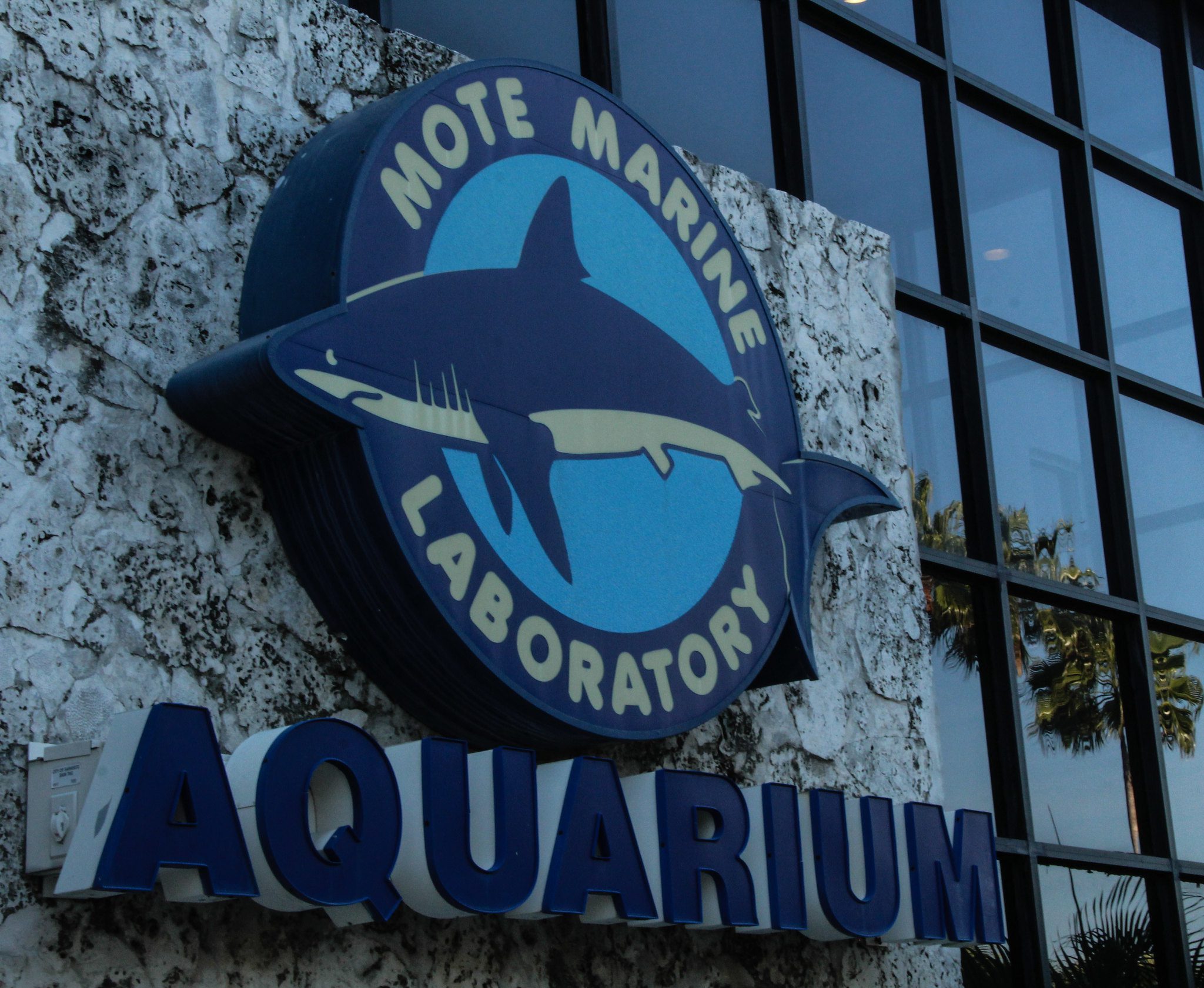 Photo Credit:
John Carkeet via Flickr CC2.0
Mote Marine Laboratory & Aquarium is one of the premier marine science organizations in the world, dedicated to studying and conserving oceans and waterways. With state-of-the-art research facilities and a team of dedicated scientists and researchers, Mote is at the forefront of marine science research and conservation.
Come visit their campus on Longboat Key and explore the fascinating world of marine science! You can learn about Mote's four major research areas - coral reef health, invasive species ecology, harmful algal blooms, and marine mammal rescue and rehabilitation - or you can dive right in with a hands-on experience like sea turtle rehabilitation or dolphin swim.
The little ones will love the opportunity to see so many marine species up-close-and-personal at the aquarium. In addition to seeing sea life through the glass, the kids can also get hands-on in the touch pools and many hands-on exhibits.
Go Biking on the Many Boardwalks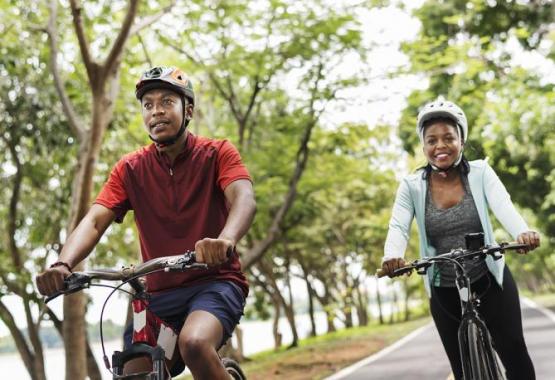 Photo Credit:
cascade.org
If you're looking for a fun and exciting way to explore Longboat Key, go biking! There are miles of boardwalks that wrap around the island, home to both beautiful beaches and lush mangrove forests.
Boardwalks are ideal for bikes because they're flat and well-maintained. The boardwalks allow you to travel at your own pace, and they provide easy access to some of the most popular beaches on Longboat Key. You'll also get a chance to see some of the unique flora and fauna that make up this island paradise.
Play a Round of Doubles at Longboat Key Tennis Center
Photo Credit:
Marco Verch Professional Photographer via Flickr CC2.0
Why not play a round of tennis at Longboat Key Tennis Center! Located on Longboat Key, this world-class facility offers 10 hard and clay tennis courts in addition to many other amenities like ball machines and equipment rentals.
From tournament play to Round Robin League, they have it all. They even offer lessons with certified instructors, video analysis of your technique, and clinics in order to help you improve your game.The pro shop has a great selection of tennis and fashion apparel, as well as equipment from the top brands in the industry. In addition to casual or individual play, group lessons are available year-round on both hard and clay courts.
Hire a Fishing Charter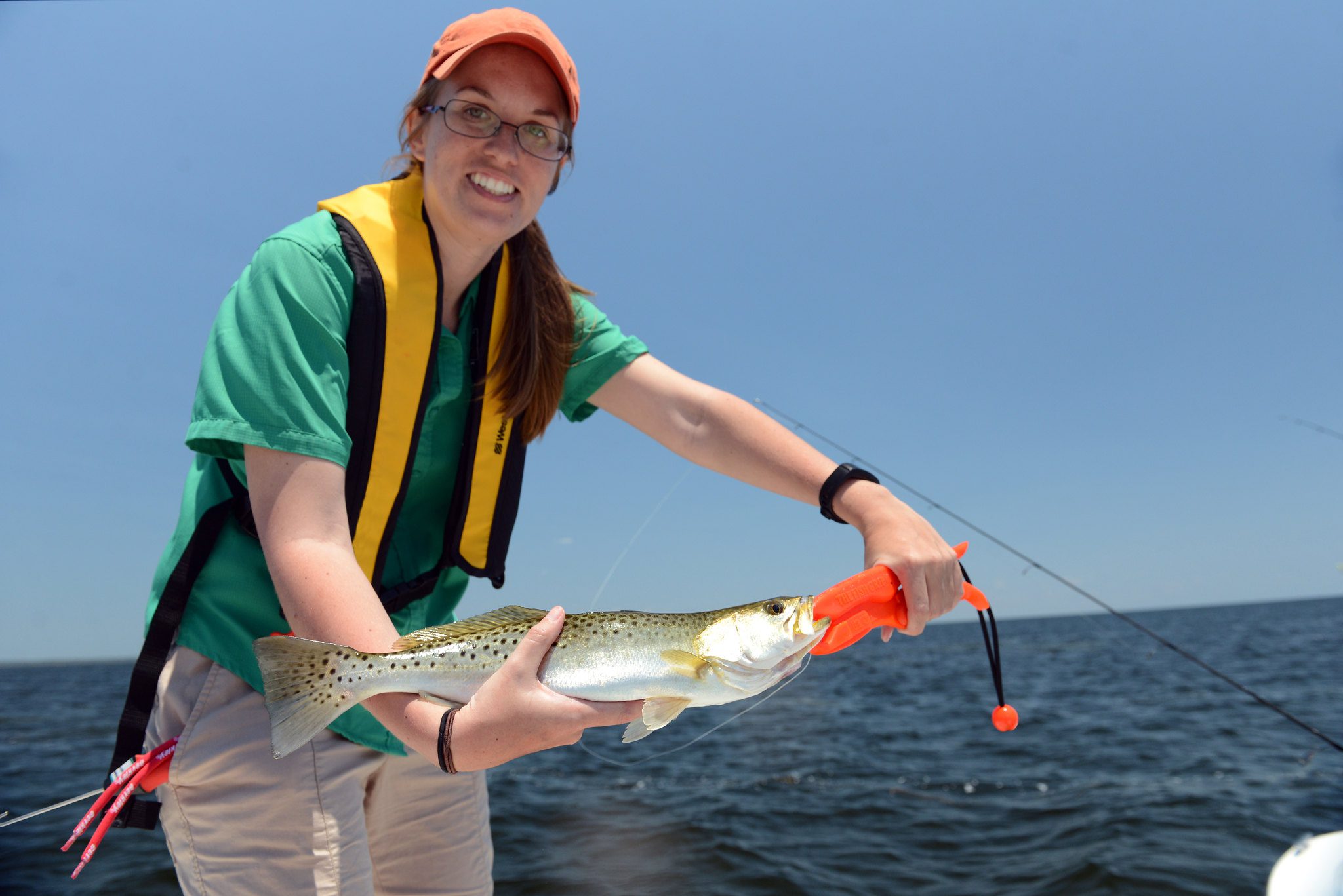 Photo Credit:
Florida Fish and Wildlife via Flickr CC2.0
If you're looking to get out on the water and enjoy some of Florida's beautiful natural scenery, a fishing charter at Longboat Key is the perfect option for you. Whether you want to try your hand at reeling in some snook, tarpon, kingfish, or any other kind of saltwater fish that calls this area home, a professional fishing guide and their boat will take you where the fish are biting.
At Longboat Key, there's no shortage of options when it comes to charter companies, so it's important to do some research beforehand to ensure that you choose the right one for your needs.Some things to consider when choosing a fishing charter include the:
Quality of their boats and equipment
Experience of their guides
Whether they offer all-inclusive packages or charge by the hour
Longboat Bay Charters is one of the forerunners in the area in terms of quality and service. Head out on the water and see what you can catch!
Explore a Nature Park

Looking for some outdoor adventure on your next trip to Longboat Key? Check out Quick Point Nature Preserve and John M. Durante Community Park!

Quick Point Nature Preserve is a beautiful natural area with plenty of hiking trails, scenic views, and wildlife for you to explore. With more than 400 acres of untouched nature, this park is the perfect place to get away from it all and reconnect with nature. Located nearby, John M. Durante Community Park features a dog park, picnic areas, and sports fields that are perfect for family gatherings or large group events.

Whether you're looking for a relaxing day in the great outdoors or some fun outdoor activities, Quick Point Nature Preserve and John M. Durante Community Park are the perfect destinations.



Spend an Afternoon Browsing Art Galleries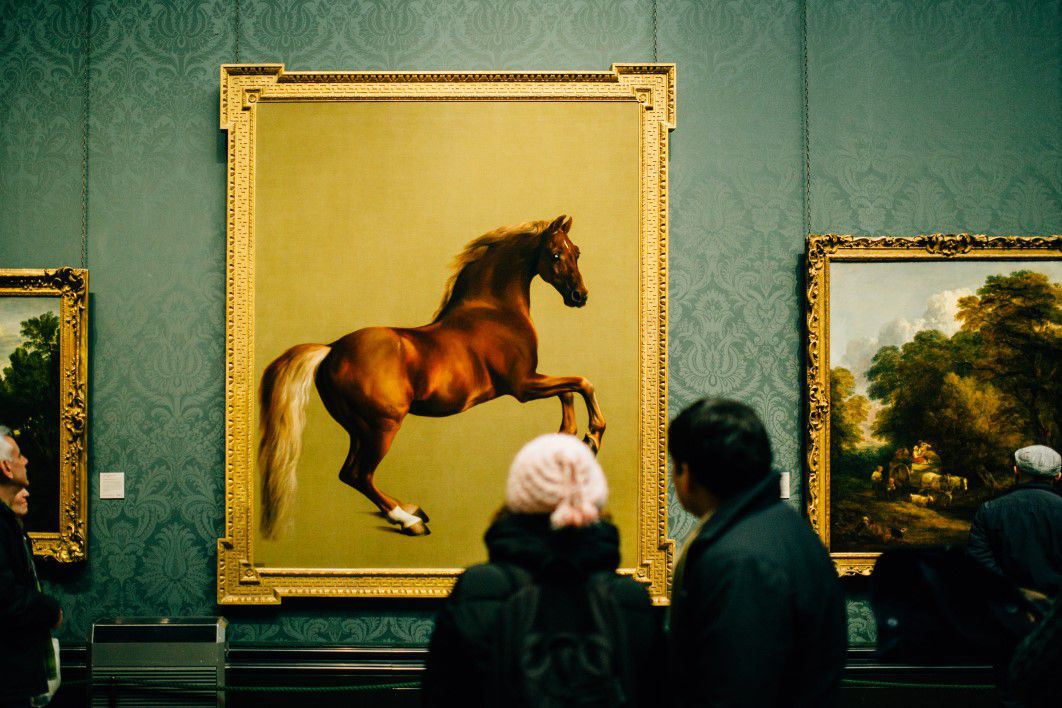 Photo Credit:
negativespace.co
If you're looking for a fun and relaxing way to spend an afternoon in Longboat Key, Florida, visiting one or more of the area's art galleries is an excellent option. Longboat Key is known for its beautiful beaches and tranquil, laid-back atmosphere, so it should come as no surprise that there are numerous art galleries where you can enjoy some quality time browsing and admiring various works of art.
Whether you're interested in local artists, or prefer to view pieces from more well-known names, there's sure to be an art gallery that fits your tastes. Some popular galleries on Longboat Key include The Art Center Sarasota, the Michael Rooks Fine Art Gallery at the Longboat Key Club and Resort, and the A La Moda galleries.
Try the Citrus Grouper at Dry Dock Waterfront Grill

Dry Dock Waterfront Grill is among the most popular restaurants in Longboat Key. With beachfront dining and food that is second-to-none, you'll be amazed at the price-to-value ratio of Dry Dock Waterfront Grill. There are so many amazing dishes to choose from, but we are huge fans of the Citrus Grouper.
A close runner-up is the Blackened Red Snapper Sandwich. For those who aren't fans of seafood, fret not - there are plenty of land and vegetarian options from which to choose.We strongly suggest making a reservation here, as it's a popular haunt among locals and tourists alike.
Hit Up Longboat Key Golf Club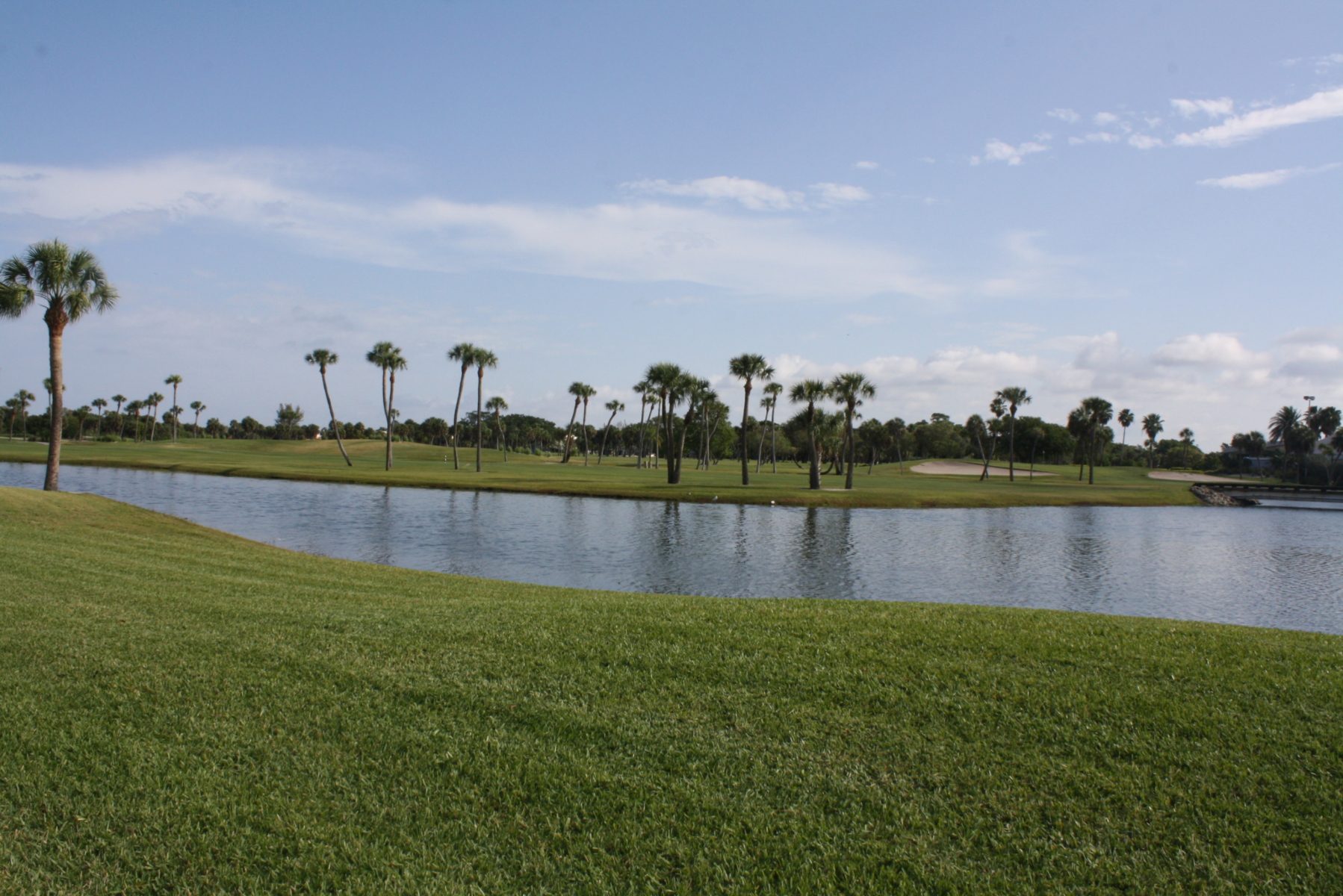 Photo Credit:
missymulloy via Flickr CC2.0
If you're looking for a fun place to spend an afternoon, consider going to Longboat Key Golf Club. Located on beautiful Longboat Key in Florida, this golf club has some of the best greens and scenic views you'll find anywhere. Whether you're an experienced player or just starting out, there's a great course for you here.
Longboat Key Golf Club offers six different golf courses, each with its own unique challenges and layout. The club is known for having some of the best greens in Florida, so you can be sure that your ball will roll smoothly along this beautiful terrain. If you prefer to take things more slowly, you can enjoy the picturesque views while taking a relaxing stroll around the complex.
Of course, Longboat Key Golf Club isn't just for golfers. If you don't feel like playing a round, you can still stop by to take advantage of the on-site restaurant and bar. Whether you want to grab a bite to eat or watch the big game, there's something for everyone here.
Picnic at Bayfront Park

Bayfront Park
is a great spot for an afternoon picnic. The park has lots of green lawns, shady trees, and beautiful views of Sarasota Bay. It's a great place to sit down and enjoy the sunshine with friends or family, especially on a day when there are cool breezes off the water.
The park has plenty of picnic tables and grills, so you can set up your spread and cook some burgers or hot dogs while you enjoy your time in the sun. If you don't feel like doing your own grilling, grab a couple of grouper sandwiches and slices of Key Lime Pie to-go from one of the local restaurants.
Bayfront Park also has some fun play structures for kids, and plenty of space to run around and have some good old-fashioned fun! A picnic at Bayfront Park is a great option, particularly if you find yourself starting to grow tired of beach days.
With such an abundance of pleasant weather, it's easy to fall into the habit of spending every day at the beach. An afternoon at the park is perfect to break up the monotony and spend some quality time with your loved ones.
Head Out on a Dolphin Cruise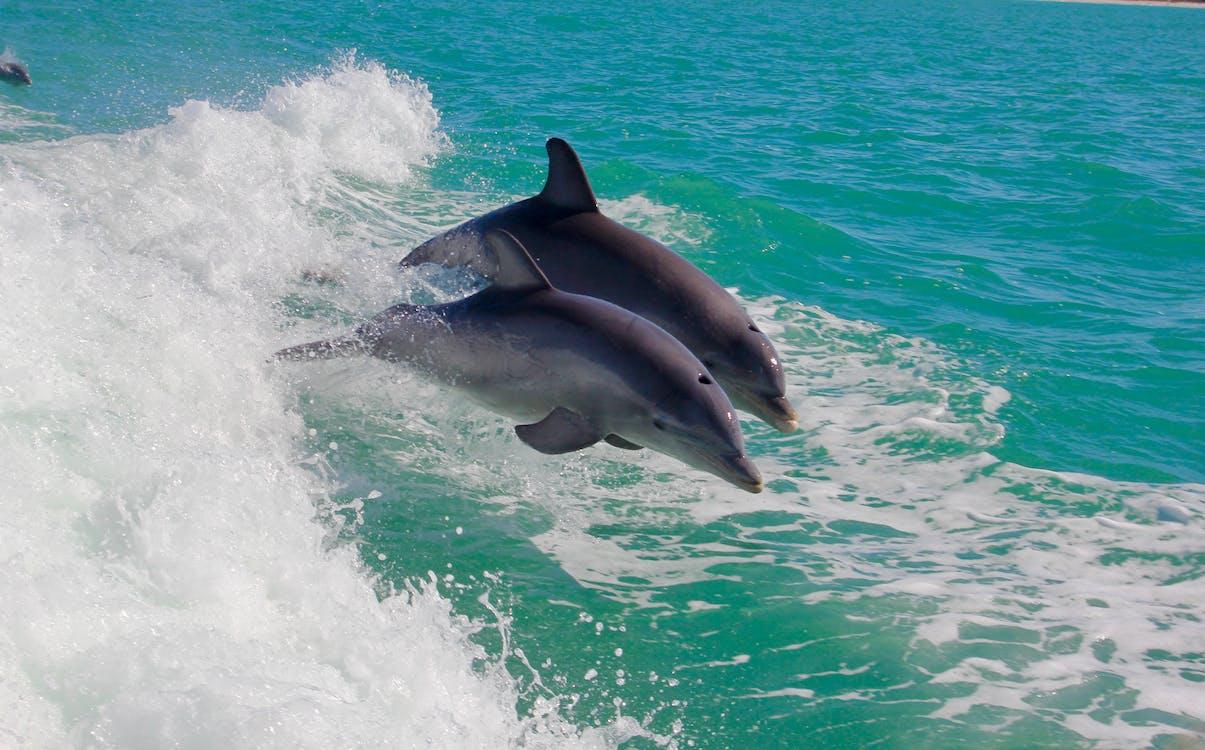 Photo Credit:
pexels.com
Longboat Key is home to some of the best dolphin cruises in Florida, thanks to its pristine beaches and abundant marine wildlife. With several companies offering excursions along the coast, there's sure to be one that fits your style and budget.

Dolphin cruises give visitors to Longboat Key the opportunity to see these fascinating animals up close in their natural habitat. The boats are small enough so as not to disturb dolphins or other wildlife, and the eco-friendly design minimizes any negative impact on local ecosystems.
Most tours last about an hour and include basic information about dolphins, tips for spotting them in their natural habitat, and complimentary snacks or drinks. Some of the most popular tour companies offer packages with either breakfast or lunch included, making it easy to turn a fun day out into a full day's activity.
Whether you're looking for an adventure or just a relaxing outing, dolphin cruises on Longboat Key are sure to provide the perfect experience for everyone in your group. So, why not treat yourself and book one today? It'll be an unforgettable trip!
Best Time to Visit Longboat Key

Just like when deciding
when to visit Anna Maria Island
, determining when the best time is to visit Longboat Key is highly subjective and depends on your personal travel style, interests, and preferences.
If you're looking to escape the crowds and enjoy some peace and quiet during your visit, it's best to go during the offseason - late fall or early winter. During these months, the weather is still warm but typically less crowded and more affordable than in peak season, which runs from mid-December through March.
If you prefer milder temperatures but don't mind sharing your beach with other visitors, then summertime may be the perfect time for you to visit Longboat Key. This is also when many of the area's top tourist attractions and events are in full swing, so be sure to plan accordingly.
Whether you prefer the active vibe of summer or the quieter ambiance of winter, Longboat Key is a perfect choice for your next Florida vacation!

Summing Up

Longboat Key has something for everyone, whether you're looking to relax on the beach, explore nature, or get active with some watersports. Be sure to add these activities to your itinerary next time you visit Florida's gulf coast. We're sure you're going to love it!