Bradenton Beach is a beautiful small town located in Manatee County, Florida, just a 30-minute drive north of Sarasota. The town is situated on Anna Maria Island and is known for its lovely beaches and great fishing.
There are also many excellent restaurants, shops, and vacation rental homes in Bradenton Beach, making it the perfect place to spend a few days, relaxing on island time for the perfect seaside getaway. Here are some of the best things to do in Bradenton Beach, Florida.
Enjoy the Boats at Bradenton Beach Marina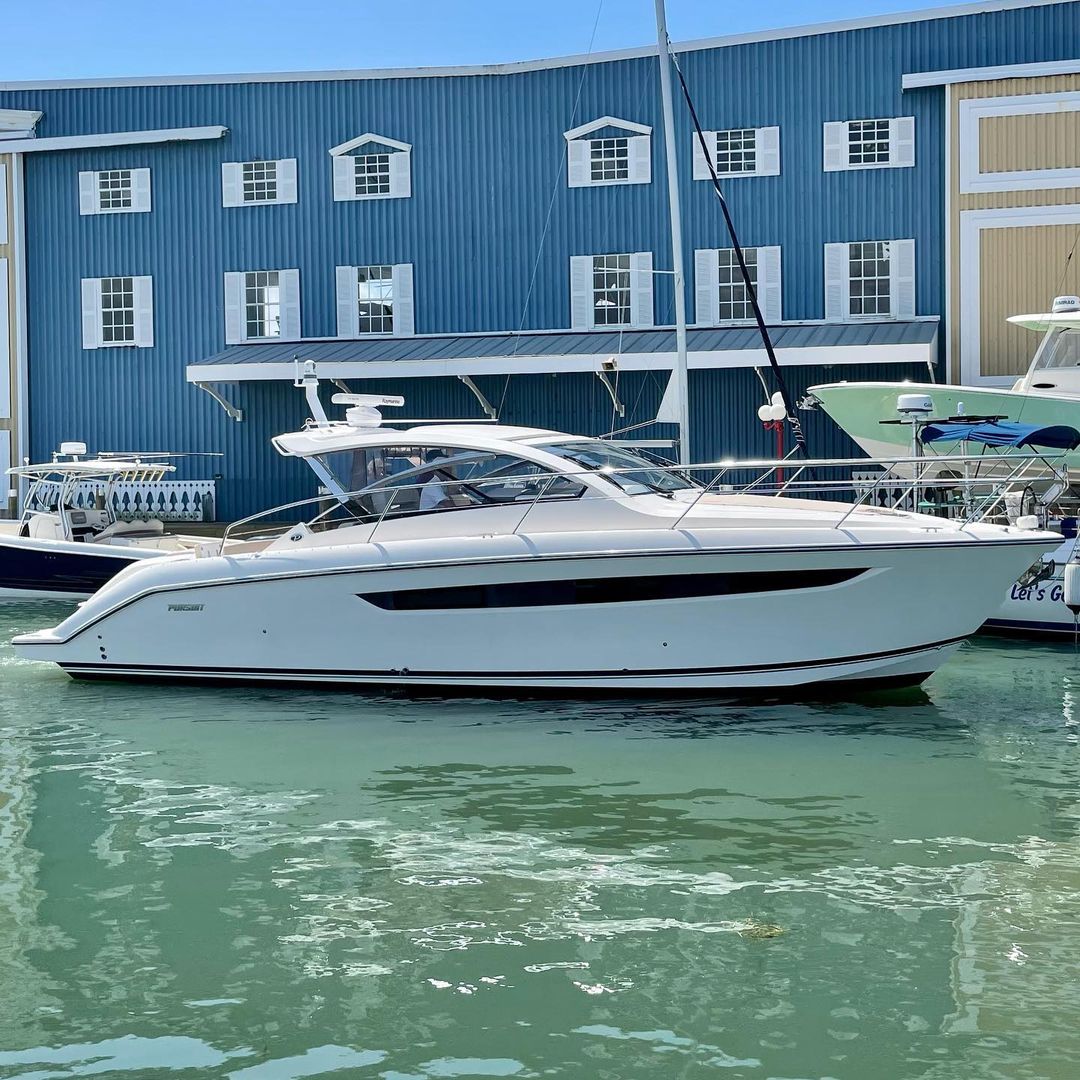 Photo Credit:
yacht.broker via Instagram
If you're looking for a place to explore in Bradenton Beach, the marina is a great option. This area is full of shops, restaurants, and activities, making it the perfect spot to spend a day or two. Plus, there's always something going on at the marina, so you'll never be bored.
This is where you'll find the city's main hub for watersports and other water tours. Whether you're interested in boat tours, jet skiing, sunset cruises, or dolphin tours, you'll find it all at Bradenton Beach Marina.
One of the best things about Bradenton Beach Marina is that there's something for everyone. Whether you're looking to shop, eat, or just enjoy the scenery, you'll find it here. Plus, the marina is always hosting events and activities, so there's always something new to see and do.
Soak Up Nature at Leffis Key Preserve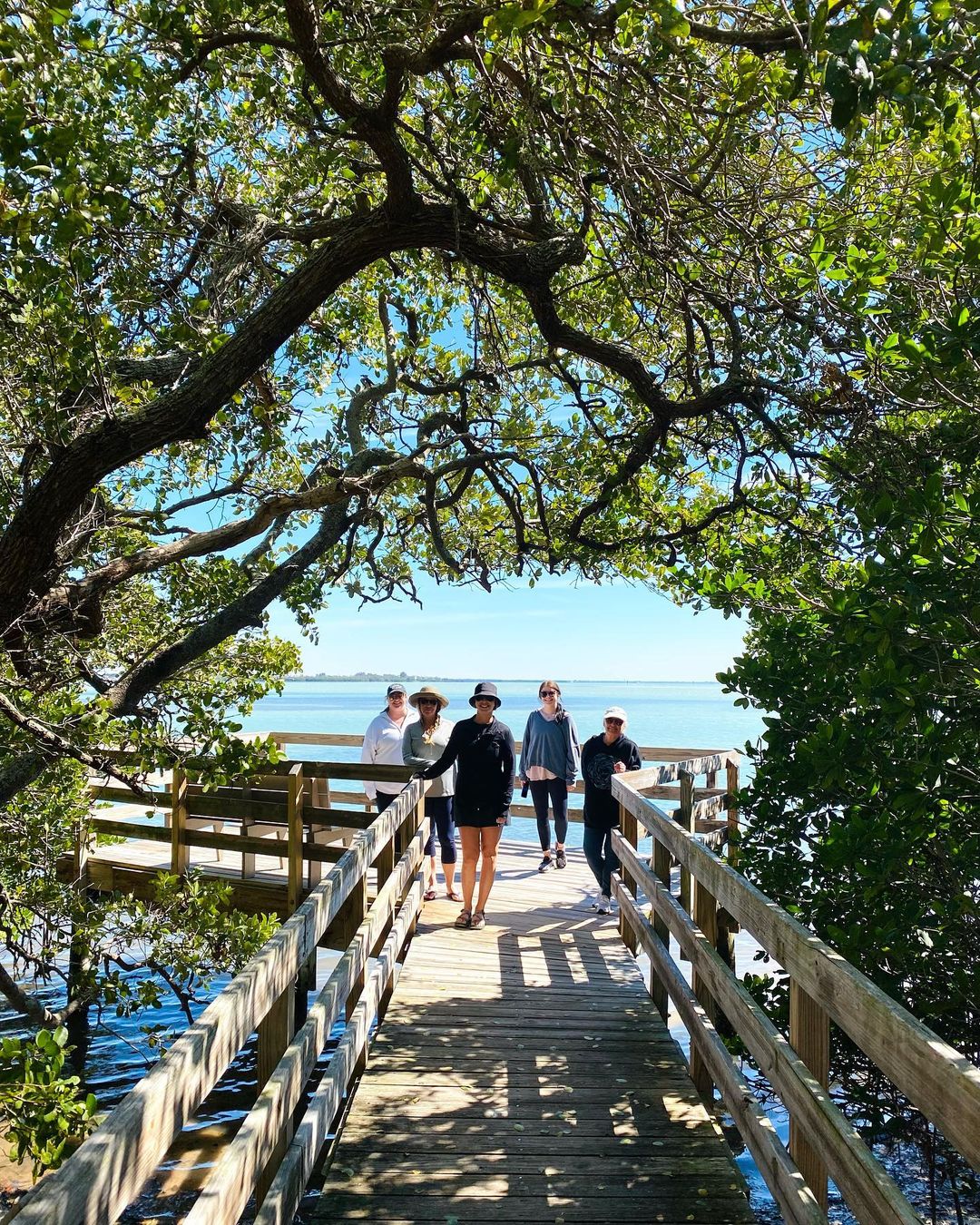 Photo Credit:
leighphotokc via Instagram
If you're looking for a place to relax and enjoy the natural beauty of Florida, look no further than Leffis Key Preserve in Bradenton Beach. Spending a day at Leffis Key Preserve is one of the best outdoor activities to enjoy in the city. This beautiful preserve is located on the Gulf of Mexico and offers visitors a chance to experience the natural beauty of the area.
There is an extensive network of boardwalks that run throughout the preserve, making it easy to navigate and a safe walking environment for children. Leffis Key Preserve is home to mangroves, seagrass, and a variety of wildlife, making it the perfect place to get away from it all. Plus, the scenery is absolutely breathtaking.
There are plenty of different hiking and walking trails that wind their way through the lush surroundings. Whether you're looking to take a leisurely stroll or go for a more strenuous hike, there's something for everyone at Leffis Key Preserve. And don't forget to bring your camera - you'll want to capture the stunning views.
Though there are no designated picnic areas, you are sure to find a spot to throw down a blanket and enjoy a home-packed lunch.
Go For a Swim at Coquina Beach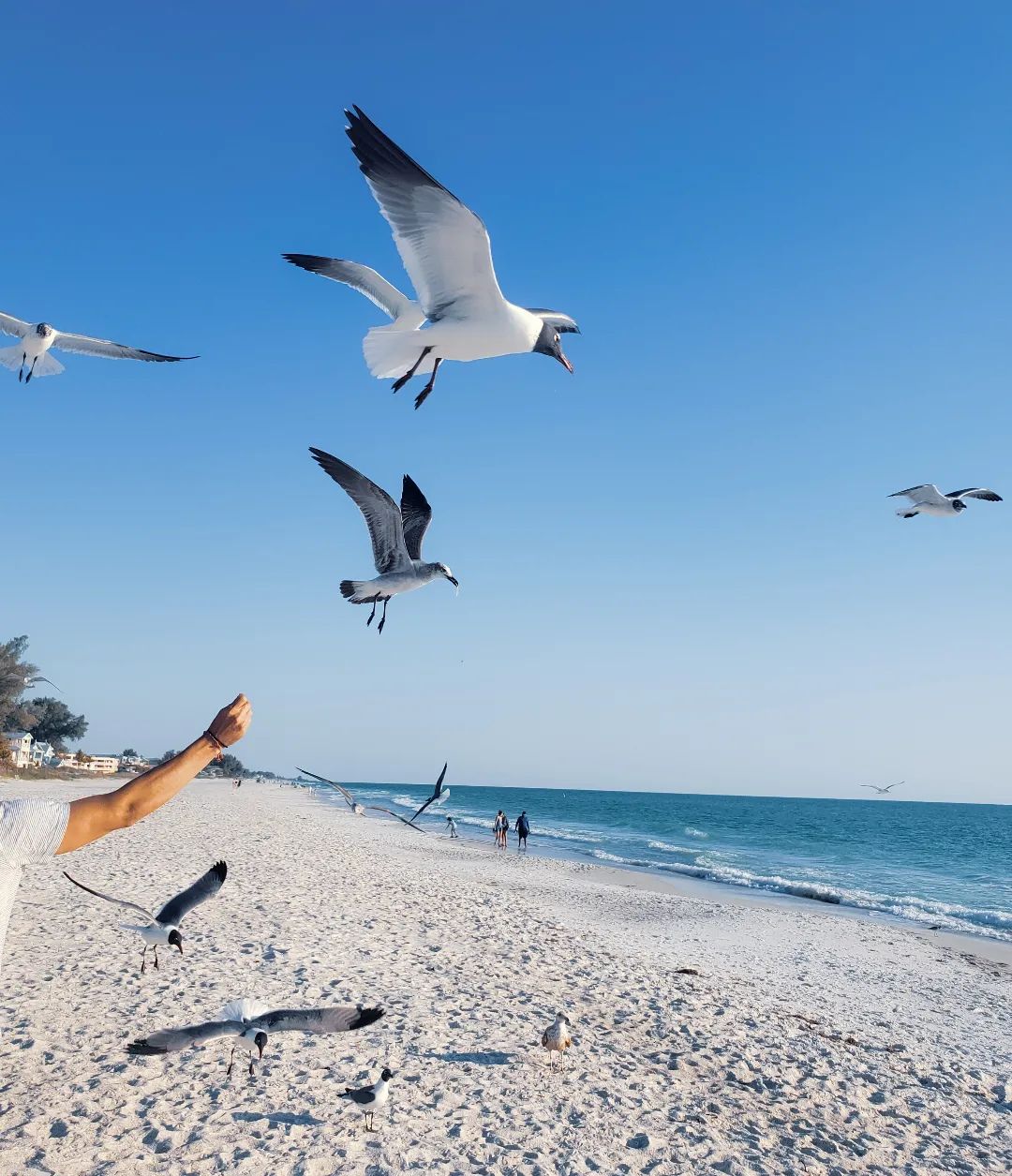 Photo Credit:
gretelbarreras via Instagram
With plenty of great beaches on AMI, Coquina is one of the best. There's plenty to do at Coquina Beach in Bradenton Beach, Florida. In addition to swimming and sunbathing, you can participate in a variety of water sports at this popular public beach. There are also markets and other beach activities to enjoy.
If you're looking for a place to swim, Coquina Beach is a great option. The water is warm and the beaches are well-maintained. You can also find plenty of places to sunbathe. Just make sure to apply sunscreen!
If you're looking for something more active, there are plenty of water sports available at Coquina Beach. You can go kayaking, stand-up paddle boarding, or even parasailing. And if you get tired of the water, you can always go for a walk on the beach or explore the nearby shops and restaurants.
The Coquina Beach Market is a popular stopover for tourists and locals alike. On Wednesdays and Fridays during the summer months, beach goers can take a break from the sand and sun to peruse the local offerings. You can find everything here, from kitschy souvenirs to authentic, handcrafted goods. During the off-season, the market is held on Wednesdays and Sundays.
Bradenton Beach City Pier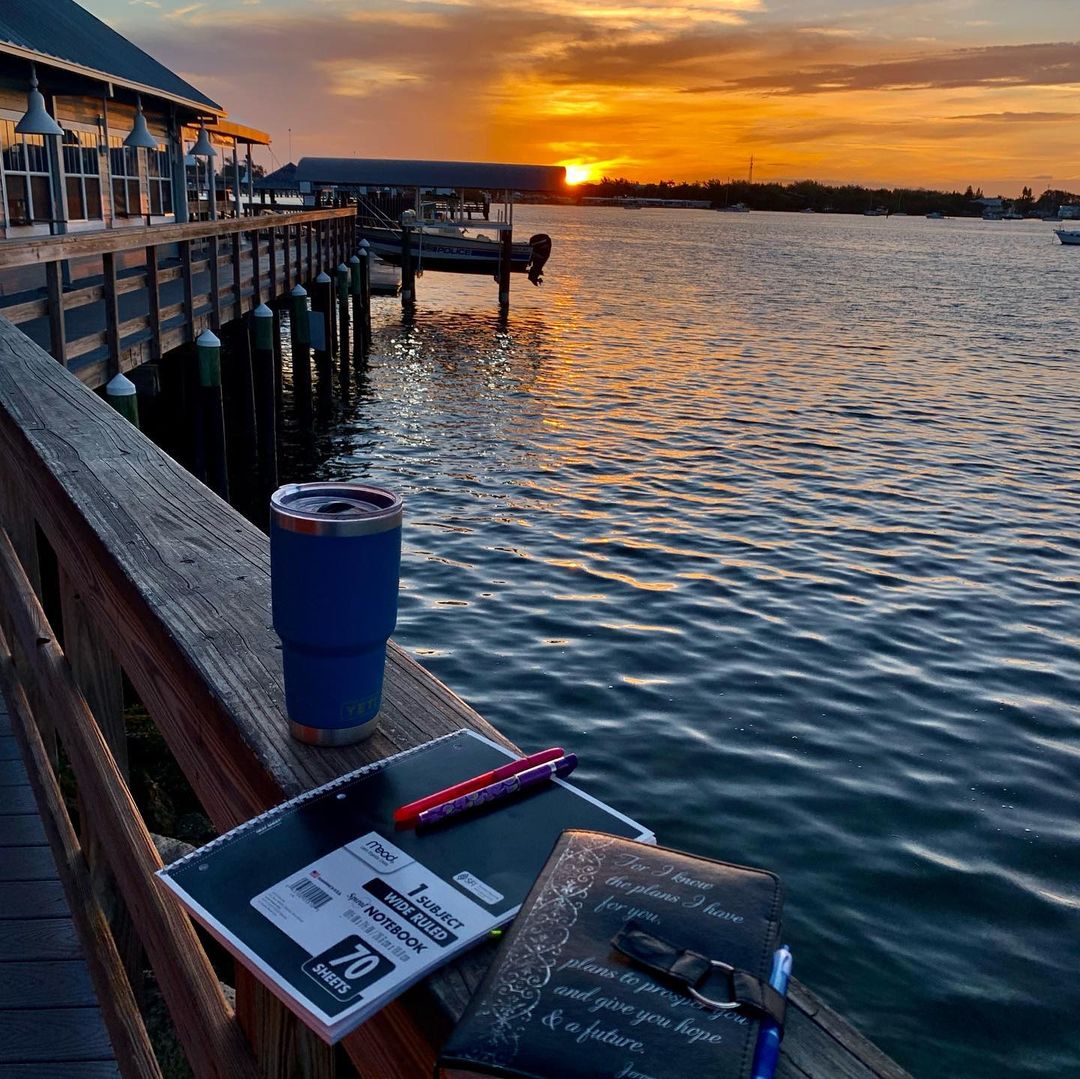 Photo Credit:
cuzziecuzz via Instagram
Bradenton Beach City Pier offers quite a bit to do. Regardless of whether you're traveling solo, as a couple, with friends or family, you'll find a number of options to suit everyone's taste.
One of the most popular things to do at Bradenton Beach City Pier is go fishing. You'll often see locals in the early morning casting their lines out into the waters lapping at the fishing pier. If you don't have your supplies, don't worry - there's a bait shop on-site to stock up on supplies.
Fitness enthusiasts will love to get their morning workouts at the pier. Though you can sometimes find organized fitness or yoga classes, the most popular way to get a bit of movement here is to go for a run or walk along the pier.
For those who are less inclined to sweat in the hot Florida sun, the pier is also a great spot to take in the sunset. The stunning views over the Gulf of Mexico and nearby islands are well-worth a leisurely evening. Bring a beach chair (or sit on the dock), some refreshments, and relax as the sun dips below the horizon. If you enjoy a visit to this pier, there are a handful of other piers on Anna Maria Island you'll enjoy, as well.
Charter a Fishing Boat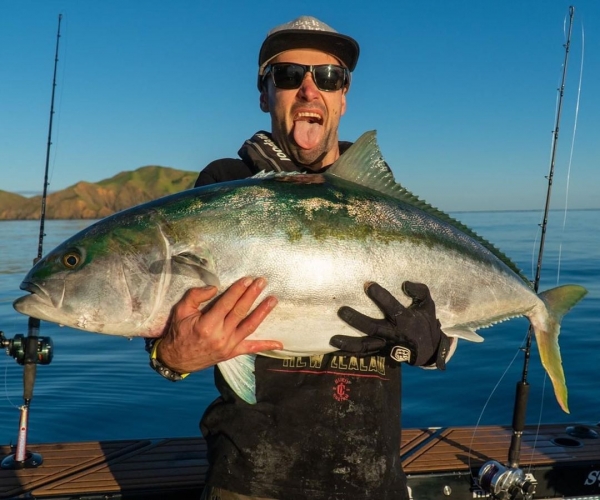 Photo Credit:
migfishcrew via Instagram
Looking for something with a little more action than fishing off a pier? Why not charter a fishing boat and head out into the Gulf of Mexico in search of the big one! There are a number of charter companies operating in Bradenton Beach, so you'll be able to find one that suits your needs and budget. Most charters include the use of rods and bait, as well as a captain and crew who will know the best spots to fish.
By far the most popular company in the area is Snapper Addict Fishing Charters. Captain Layne brings you aboard a 34 foot charter boat that explores the waters surrounding Anna Maria island. You'll have the opportunity to fish for snapper, grouper, barracuda, and more! The boat accommodates up to 6 people per tour.
Regardless of which company you choose to book with, you should make a contingency plan in case of poor weather. Be sure to ask about the charter company's cancellation policy in case you need to cancel your trip for any reason.
Explore Historic Bridge Street District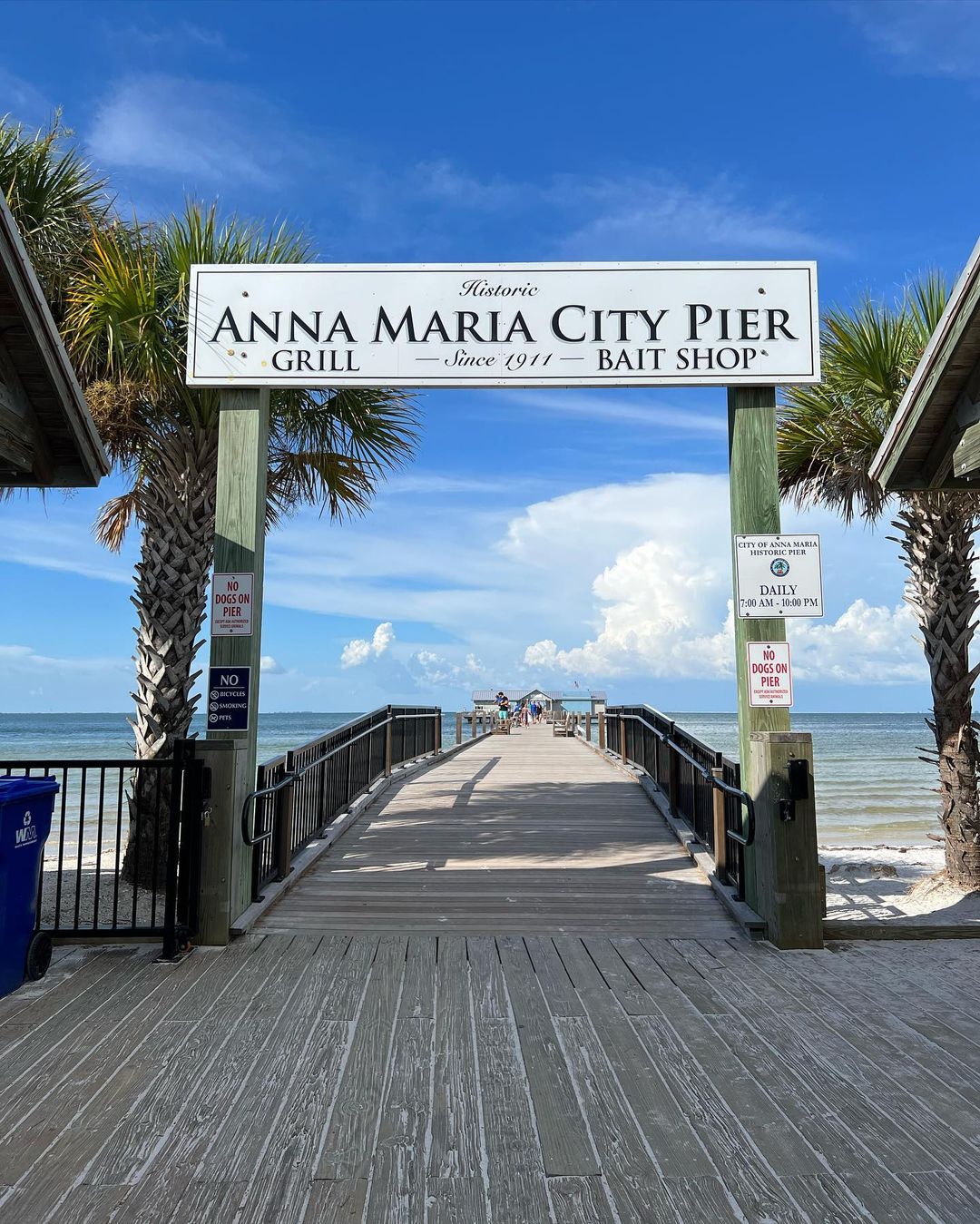 Photo Credit:
lilsaltybeach via Instagram
Looking for a fun and historic way to spend an afternoon in downtown Bradenton Beach? Then be sure to check out the Bridge Street District! This quaint street is lined with fun things to do. There are a number of beautiful old buildings, many of which date back to the 1920s.
It's the perfect place to stroll and window shop, and there are plenty of great places to stop for a bite or a drink, or perhaps an ice cream cone to cool down. There are tons of great places to shop on Bridge Street, from art galleries to clothing boutiques. Be sure to stop in at The Island Bookstore, where you can find books about the local area and Florida history.
This is among the city's most vibrant districts for dining, shopping, and simply people-watching. If you're unsure of what to do for an evening in Bradenton Beach, heading to the Historic Bridge Street District won't disappoint.
And, of course, the district gets its name from the Historic Bridge Street Pier - a must-see when you're in town. Built in 1911, this landmark has been a popular spot for fishing, sightseeing, and simply taking in the beautiful views of Anna Maria Sound.
Take a Ride on the Free Island Trolley

Photo Credit:
annamariaislandchamber.com
If you're in a spontaneous mood, hop on the Free Island Trolley and explore Bradenton Beach from a different viewpoint. You can hop on or hop off at any point, exploring places of interest and skipping whatever you feel like.
This free service runs every 20 minutes from 6:00 AM to 10:00 PM, and makes stops at all of the major attractions in Bradenton Beach. So whether you're looking to hit the beach, shop at some of the unique stores, or just take in the sights, the Island Trolley is a great option. And since it's free, there's no excuse not to check it out!
Hop on a Kayak at Coquina Bayside Park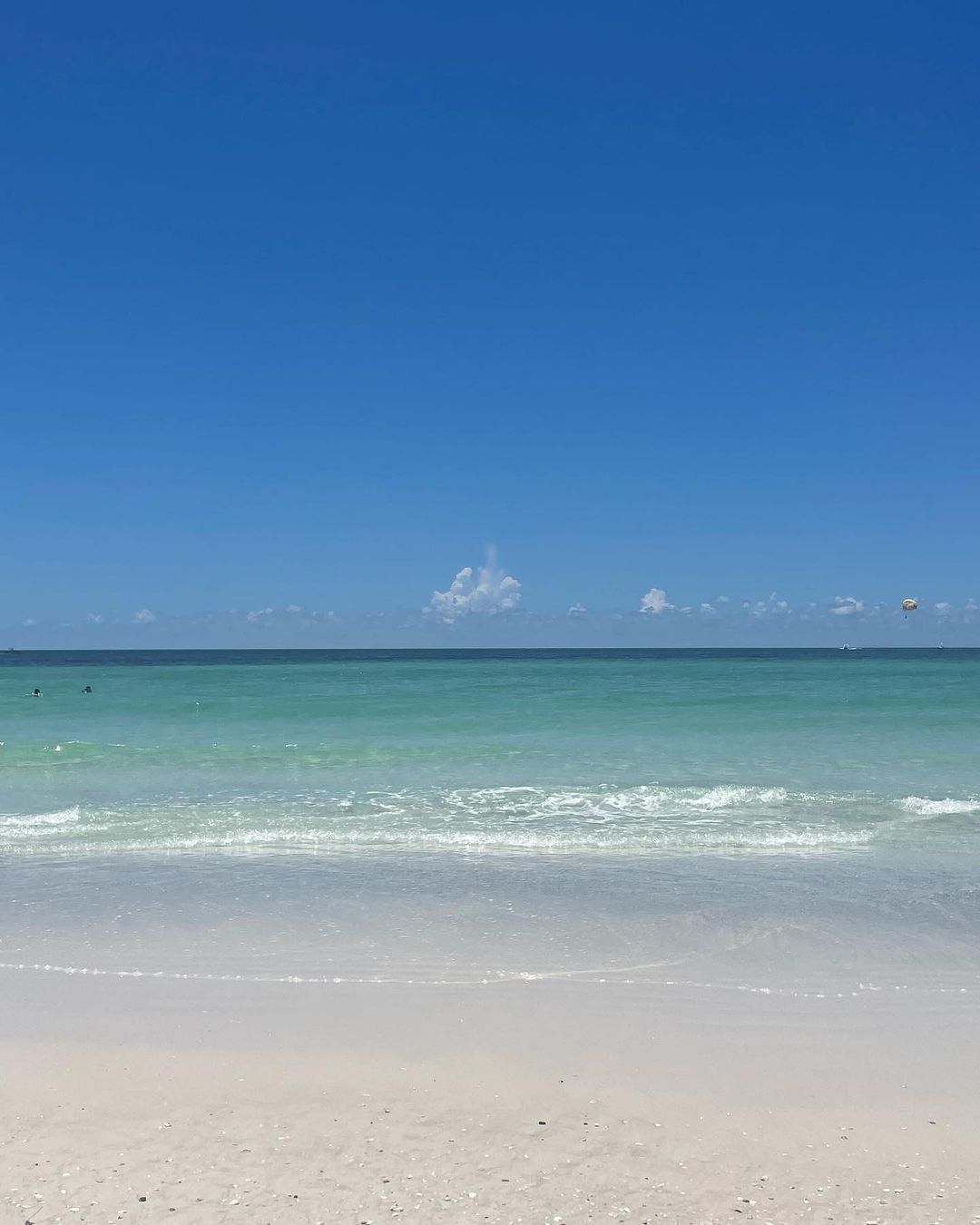 Photo Credit:
mrs.lugo_yesi via Instagram
If you're looking for a fun and adventurous way to spend a day in Bradenton Beach, Florida, then why not go kayaking? Coquina Bayside Park is the perfect place to launch your kayak and explore the beautiful waters of the Gulf of Mexico.Coquina Bayside Park is the premier destination in Bradenton Beach for non-motorized water sports.
If you don't feel like kayaking, you can hop in a canoe or go fishing instead! There are plenty of things to see and do while kayaking in Coquina Bayside Park. You can paddle around the mangrove trees, look for wildlife, or even stop on one of the many sandbars for a picnic lunch.
Enjoy a Spa Dayv
Whether you're looking to relax and rejuvenate, or just want to enjoy some pampering, Bradenton Beach has plenty of options for a
great spa day
.
Here are just a few of our favorites:
Sea-renity Beach Spa and Bou-Tiki: This spa is located right on the beach, so you can enjoy stunning views and gentle sea breezes while you relax. They offer massages for individuals or for couples.
Aluna Wellness Center & Spa: This spa is known for their amazing massages, but they also offer facials, body treatments, and more. You can also book acupuncture or a yoga class.
So whether you're looking for a relaxing massage or a full day of pampering complete with acupuncture and yoga, Bradenton Beach has plenty of options for you. Book your appointment today and enjoy some well-deserved relaxation.
Try Your Hand at Miniature Golf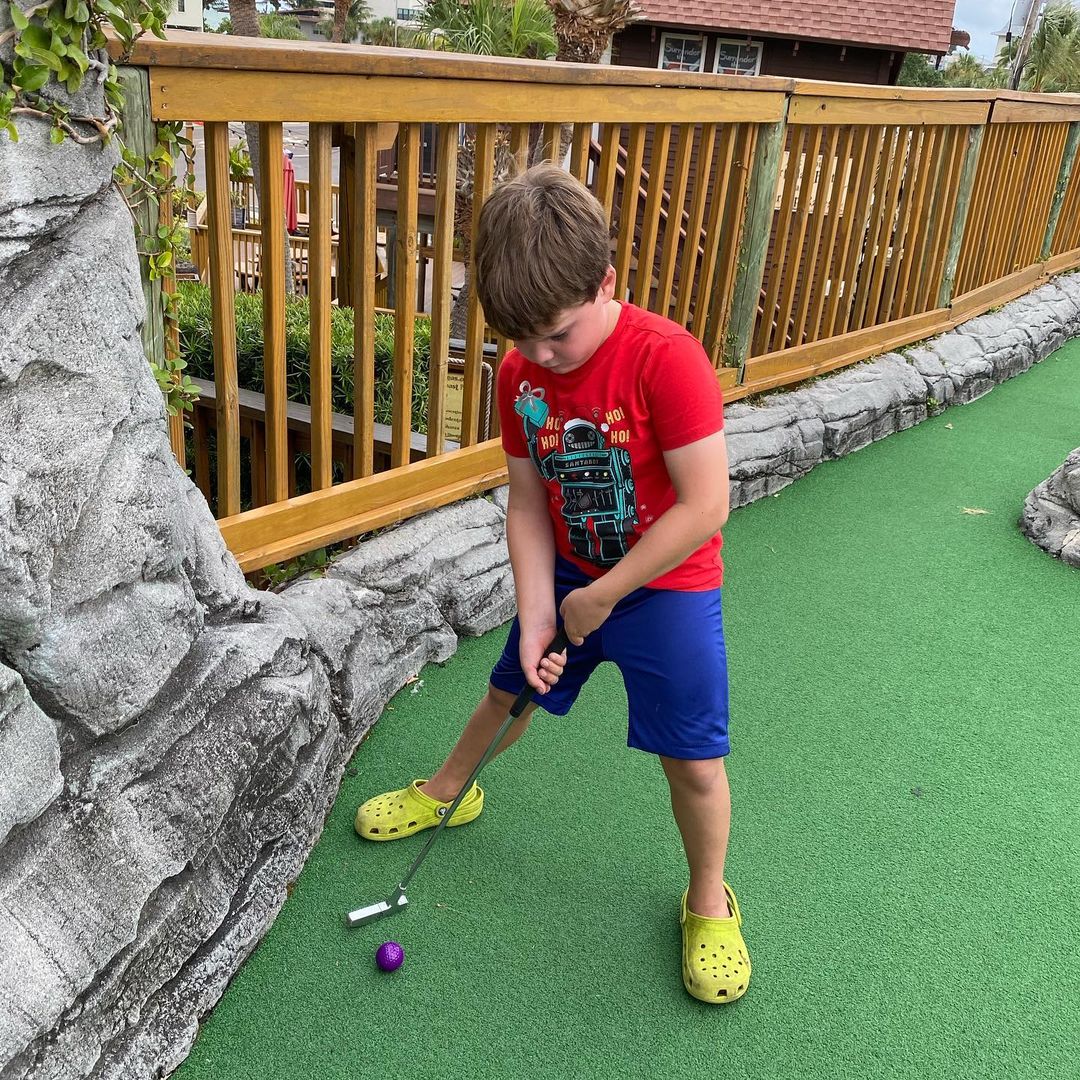 Photo Credit:
tracynewman26 via Instagram
Whether you and your partner want to enjoy a somewhat old school date night, or you want to show off your skills to your kiddos, mini golfing is never a bad choice. This popular pastime is perfect for all ages, and there are several great courses to choose from in the area.
The most popular destination for mini golf in Bradenton Beach is The Fish Hole Miniature Golf. The 18-hole adventure course is a beloved favorite of locals and tourists visiting Bradenton Beach. Whether you're a seasoned pro or a first-time player, you're sure to have a blast miniature golfing in Bradenton Beach.

Hours: 9:00 AM to 10:00 PM daily
Price: $9.49 per person
Explore Bradenton Beach by Segway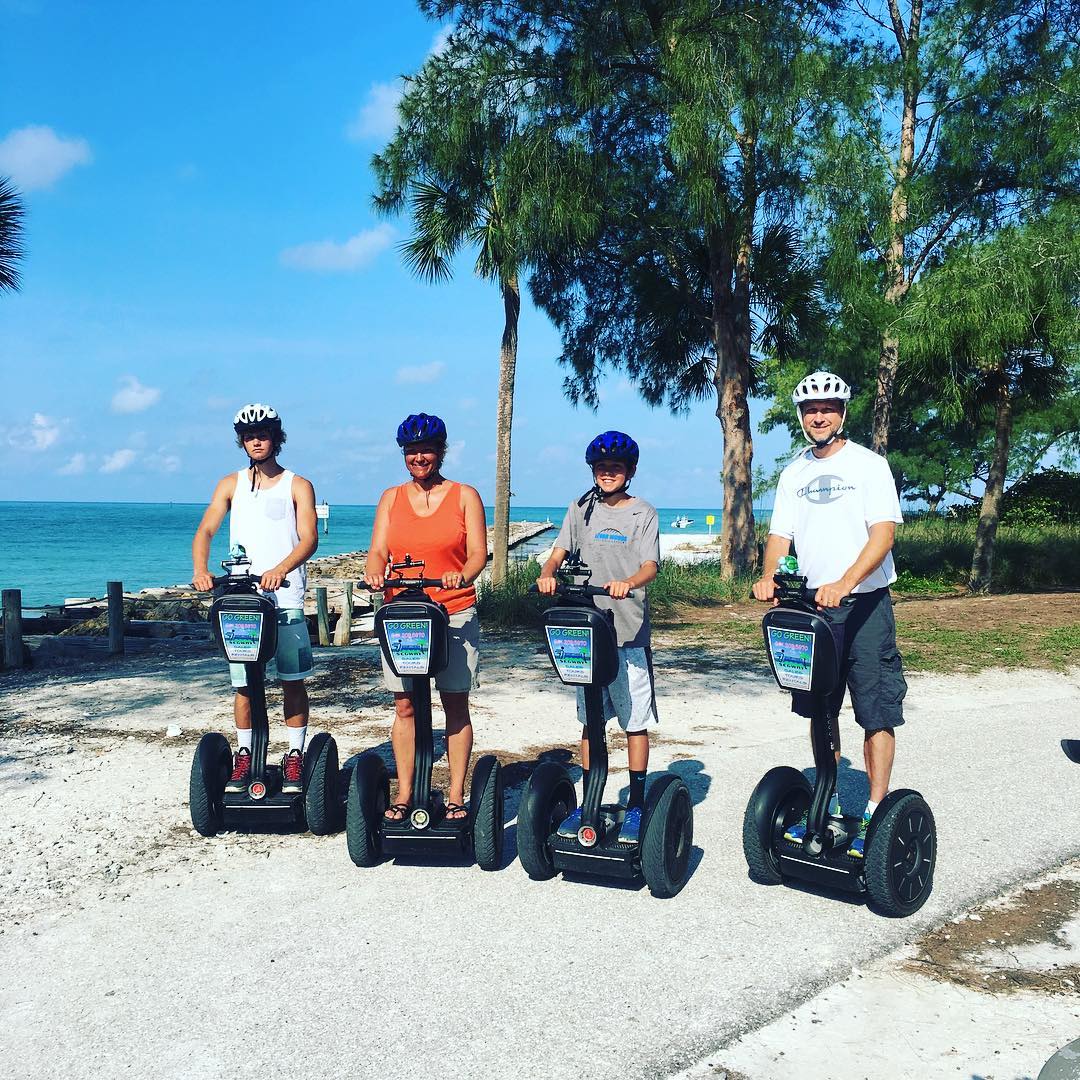 Photo Credit:
segsbythesea via Instagram
If you're looking for a unique way to explore Bradenton Beach, then Segway is the perfect option! With Segs by the Sea, you can enjoy all that this beautiful city has to offer while cruising around on a Segway.
The Segways are specially designed for beach riding, so you can enjoy the sights and sounds of the Gulf Coast while gliding along on your personal transportation device. Though you are part of a group tour with the segways, Segs by the Sea also offers rentals that you can take out independently, such as bicycles, golf carts, kayaks, stand up paddle boards, and more.
A 60-minute segway tour starts at $49, a 90-minute tour starts at $59 per person. Not only is it a ton of fun, but it's also a great workout! And since Bradenton Beach is such a beautiful city, it's the perfect place to enjoy a Segway tour.
Sunbathe at Cortez Beach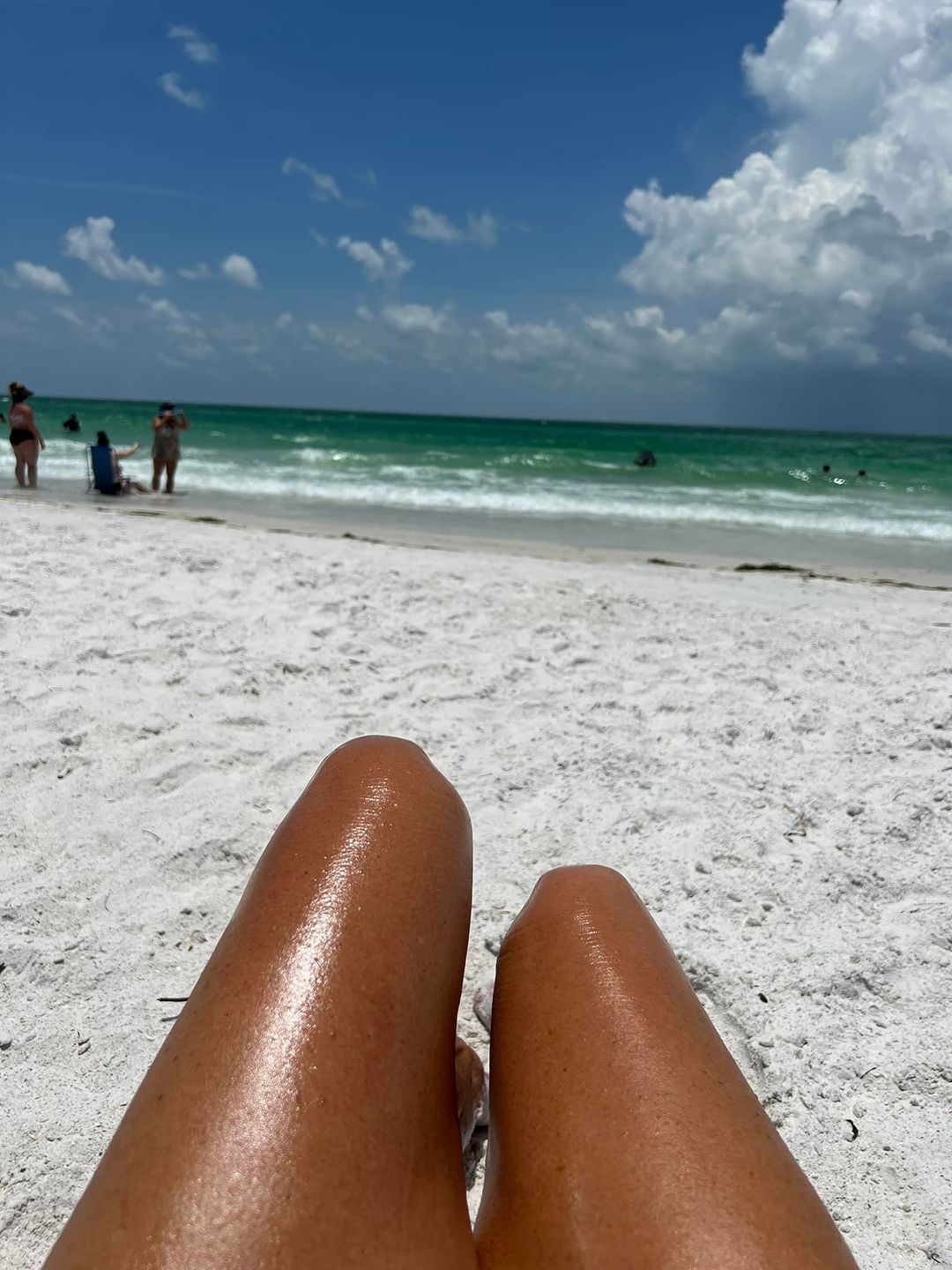 Photo Credit:
lizwinters.cortez via Instagram
Another popular beach in Bradenton Beach is Cortez Beach. While you won't find the lively market or abundance of watersports that you'll find at Coquina Beach, Cortez beach is the perfect option for those looking for a more laid-back, relaxing experience.
Cortez Beach is well-known for its white sand beaches and clear blue waters. It's the perfect place to spend a day swimming, sunbathing, fishing, or just relaxing on the beach. There are also plenty of restaurants and bars in the area, so you can grab a bite to eat or a drink while you're enjoying the view.The beach is also a popular place for locals and tourists to stop and enjoy the sunset.
People-Watch at Longboat Pass and Fishing Beach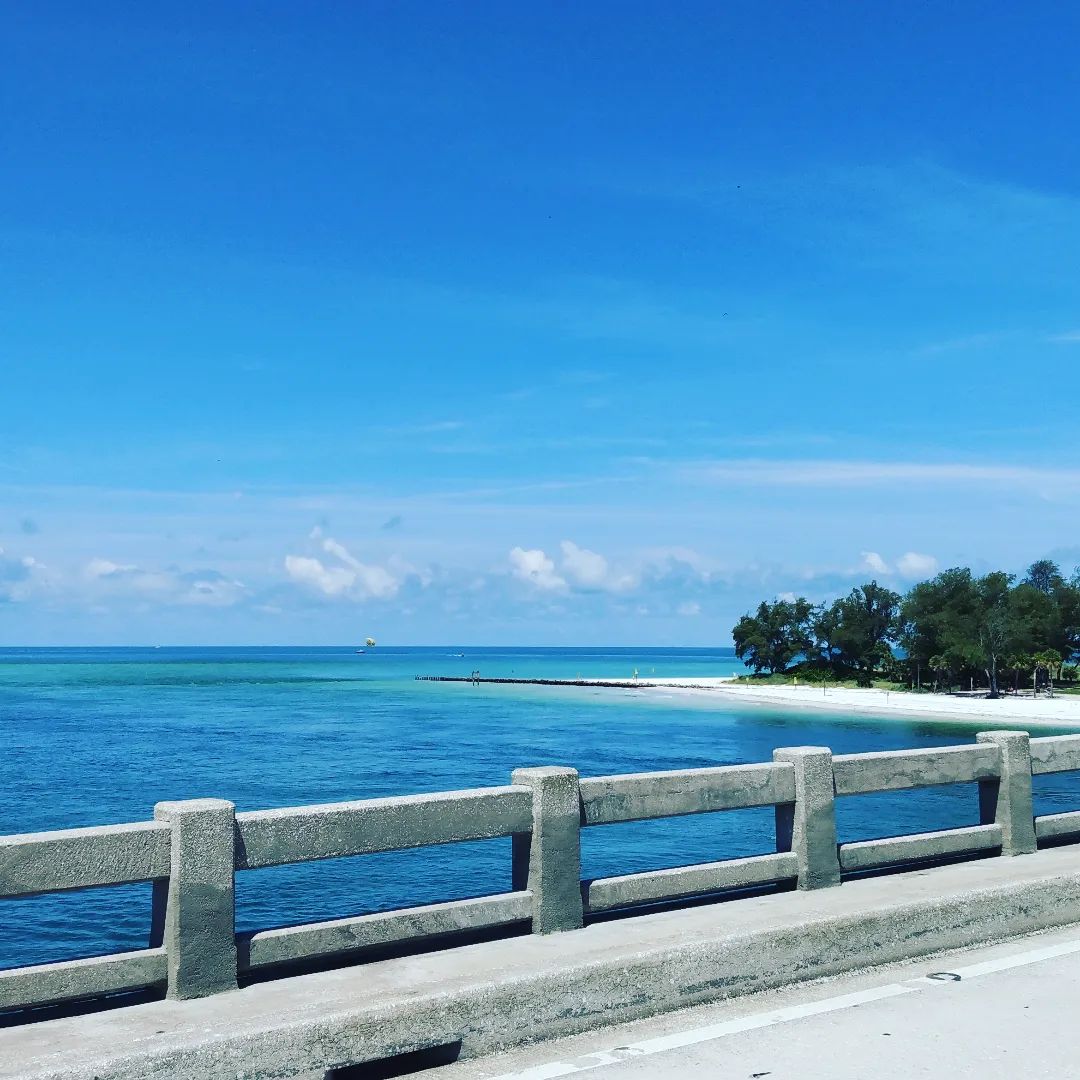 Photo Credit:
dan_adventure_fitness via Instagram
With its towering docks, bridge, and lively atmosphere, Longboat Pass is a great spot to grab yourself a seat on a bench and people-watch. Situated just across from Longboat Key, this is a super low-maintenance activity in Bradenton Beach.
You'll see local fishermen, plenty of games of beach volleyball, and get a taste of daily life in this lesser-visited area of Bradenton Beach. There is a charming cafe that overlooks the sea, where you can grab a coffee or lemonade and take in the views and ambiance.
You shouldn't swim here, as the water is rough and the current is strong. Lifeguards and officials often have to cruise through to let people know they need to get out of the water. If you're really dying to get in the water, just head over to the Gulf side at Coquina. Still, you can admire great views. On one side, you have the Gulf of Mexico, and on the other side, the picturesque bay.
Go on a Culinary Tour of the Area's Best Restaurants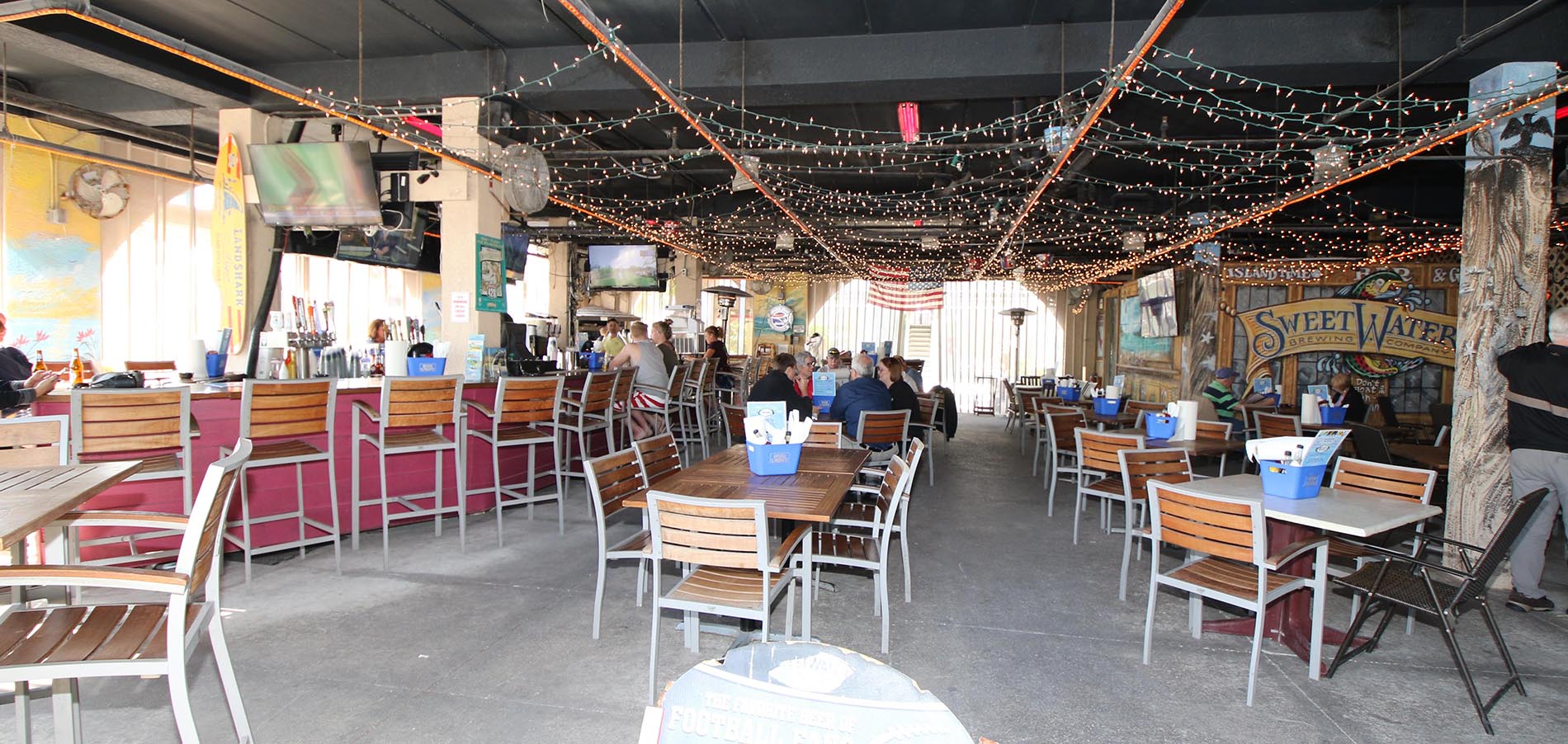 There are some seriously
amazing restaurants
in Bradenton Beach. Whether or not you are a fan of seafood, you'll find something perfect for your palate, from Tex-Mex to classic Americana.
Some of our favorite restaurants in Bradenton Beach include:
Blue Marlin Grill: Try to head here on a Friday or Saturday night to catch a free live music performance! Though the menu is somewhat small and a bit on the expensive side compared to others in the area, it's a fun place to spend a weekend night. We recommend the Shrimp & Grits or Pecan-Crusted Grouper!
Beach House Restaurant: Best for its panoramic sea views! The seaside patio opens up over the water, providing a great spot for the kids to play a bit. In addition to the overall ambiance, Beach House Restaurant is known for its great food. Try the Seafood Capellini or Pompano with Red Miso Sauce.
Bridge Tender Inn & Dockside Bar: A great spot to watch a sports game. It's also a great choice if you're traveling with Fido, as Bridge Tender Inn is pet friendly! They even have a doggie burger on the menu you can order for your furry friend. You can't go wrong with the Coconut Shrimp or Crab Cake Sandwich.
Gulf Drive Cafe & Kokonut Hut: Toes in the sand while you eat, perfect for breakfast. This unassuming Tiki Bar whips up amazing egg dishes. Our go-to is the Famous Gulf Drive Breakfast.
Wicked Cantina: Head there for happy hour daily from 12:00 PM to 5:00 PM. There's no better place to enjoy your pre-dinner cocktails and snack on some yummy chips and salsa. If you want to eat while you're here, they have an extensive Tex-Mex menu.
Best Time of Year to Go to Bradenton Beach

There are a few different factors to take into consideration when deciding
when to go to Bradenton Beach, Florida
. Weather, crowds, and prices are all things you may want to think about before planning your trip.
Bradenton Beach enjoys beautiful weather year-round, with average temperatures in the low 80s. However, the summer months can be quite humid, so if you're not a fan of the heat, you may want to visit during the spring or fall. Bradenton Beach is a popular destination, especially during the winter months when snowbirds flock to the area. If you want to avoid the crowds, plan your trip for the shoulder season (between April and May or October and November).
Bradenton Beach is a budget-friendly destination, but prices do tend to be higher during the peak season. If you're looking to save money, visit during the off-season.