Ah, spring break, the time of year when students trade in textbooks for sandy beaches and all-day lounging. But why settle for a dull week in your hometown when you could have the ultimate getaway on
Anna Maria Island
?
Florida is famous for its spring break destinations, with popular party destinations like Panama City and Siesta Key. However, Anna Maria Island, fondly known as AMI, is a stunning stretch of paradise off Florida's West Coast that brings a fresh new vibrant take to the most famous party week of the year.
This chill spot is the perfect spot to soak up some sun, enjoy laidback vibes, and create memories that will last a lifetime. So pack your bags, grab your friends (or family!), and read on to find out what makes Anna Maria Island one heck of a legendary spring break destination.
When is Spring Break on Anna Maria Island?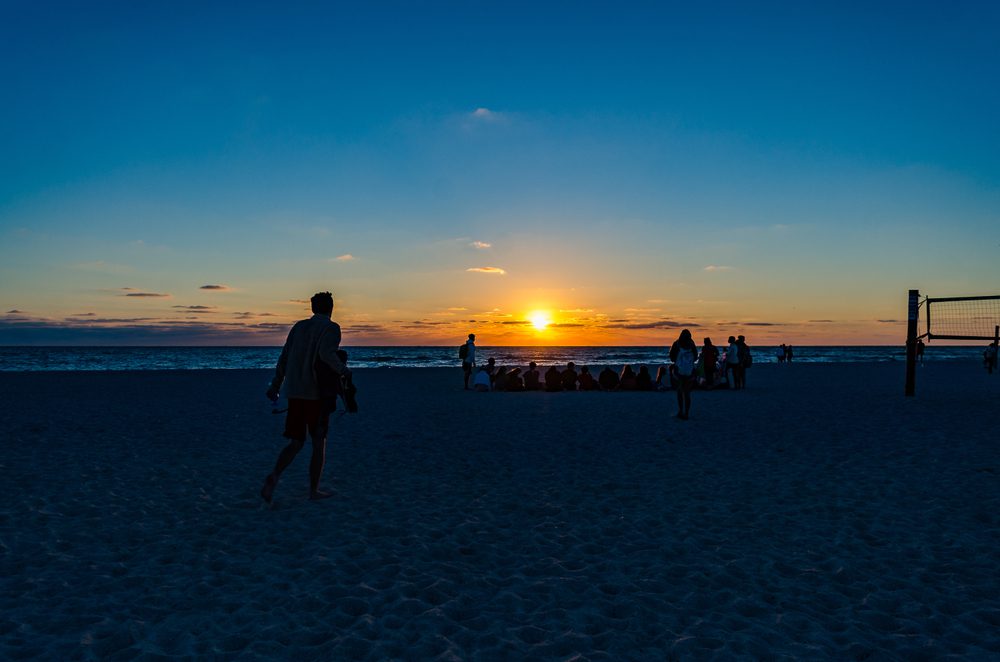 Each year from mid-March through early April, many different spring break events and festivals are held on Anna Maria Island.These events range from beach parties to live music concerts to food festivals and more.
A few notable examples include the:
Additionally, there are several large music festivals held during the spring break season on the island, including Sunset Music Festival and Harvest Moon Celebration.
What is the Weather Like for Spring Break on Anna Maria Island?
By far, one of the best things about Anna Maria Island during spring break is its fantastic weather. Whether you want to spend your days lounging on the beach or exploring local attractions, there's something for everyone here!




The weather during spring break on Anna Maria Island tends to be warm and sunny, perfect for spending time at the beach! During the day, temperatures typically range from about 70°F to 85°F (21°C-29°C), with occasional highs over 90°F (32°C). Meanwhile, nighttime temperatures tend to dip down into the 50s (10-15°C) or 60s (15-20°C), so you might want to bring sweaters or jackets if you're planning on spending time outdoors at night.

April is also the start of the rainy season in Florida, so you might experience some rain during your spring break vacation. Luckily, those showers are usually short-lived and don't last more than a few hours at a time so they shouldn't ruin any beach or outdoor activities!

If you're planning a spring break trip to this beautiful island, be sure to pack sunscreen and a light sweater for the nights and you're sure to have a blast exploring everything that Anna Maria Island has to offer.



Things to Do for Spring Break on Anna Maria Island

There are plenty of
activities on Anna Maria Island
. There is an experience, party, or beach bar for every time of spring breaker on Anna Maria Island. To help you plan your agenda, we've compiled a list of the best of the best below.
Explore the Island's Beautiful White Sand Beaches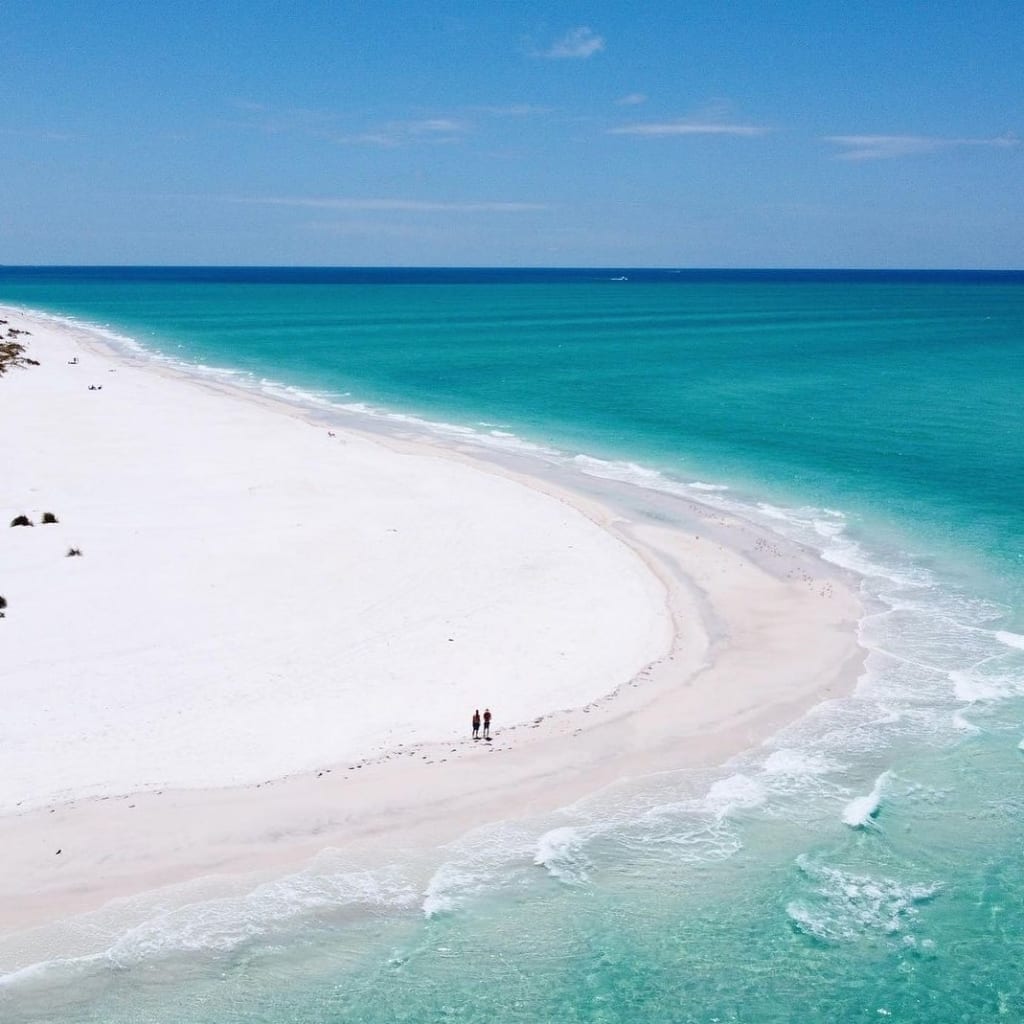 Photo Credit:
christytravisrealtor via Instagram
Just a thirty-minute drive from Sarasota, Anna Maria Island's soft sand beaches and warm waters make it the perfect spot for some relaxing beach time. So whether you want to go swimming, sunbathing, or just enjoy breathtaking sunsets, there's something for everyone on this island paradise.
If it's your first time on the island, the beachfront won't disappoint. Some of the best beaches on Anna Maria Island include Coquina Beach and Bean Point.
Coquina Beach is one of the most popular spots for families with children, as it has shallow water that makes it safe for kids to swim in. The beach also features picnic tables and grills if you want to make a day out of your trip to the shoreline. Bean Point offers stunning views of Tampa Bay and is a popular spot for photographers to capture beautiful sunset photos.
Other equally great beach options on Anna Maria Island include Cortez Beach, Manatee Public Beach, Holmes Beach, Bradenton Beach, and Bayfront Park.
Most of the beaches we've mentioned have a variety of water sports, beach loungers, nearby food stands and restaurants, and standard facilities such as bathrooms and showers. There are also plenty of boat rentals available if you want to explore the shore by sea.
Join Fellow Spring Breakers in the Seasonal Events and Festivals

Anna Maria Island is the perfect place to spend your spring break, with plenty of seasonal events and festivals to keep you entertained.
Pine Avenue Easter Egg Hunt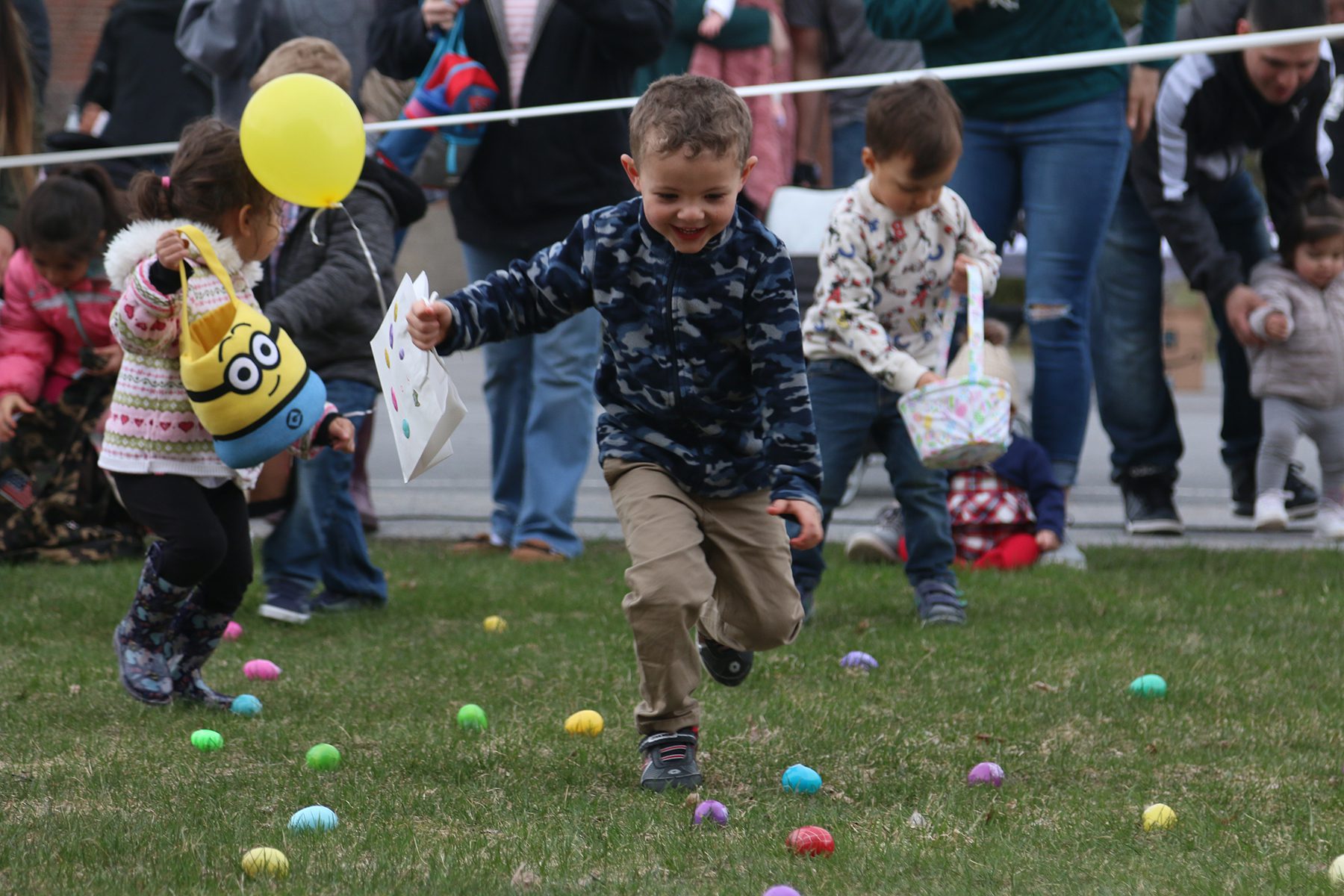 Photo Credit: Fort Drum & 10th Mountain Division (LI) via Flickr CC2.0
The Pine Avenue Easter Egg Hunt is a fun family event that takes place at the end of March each year. Participants collect eggs on Pine Avenue while enjoying live music, delicious food, and great prizes.
SandFest

SandFest is another popular springtime event on Anna Maria Island. This unique festival features sand sculpting competitions, musical performances, and fun activities for all ages.



Great World Religions Fair

The Great World Religions Fair is a celebration of different faiths worldwide. Held each year in April, this free-to-attend event attracts visitors from across the globe to learn about various religions through presentations, exhibits, workshops, and other activities.
Sandbar Spring Break Beach Party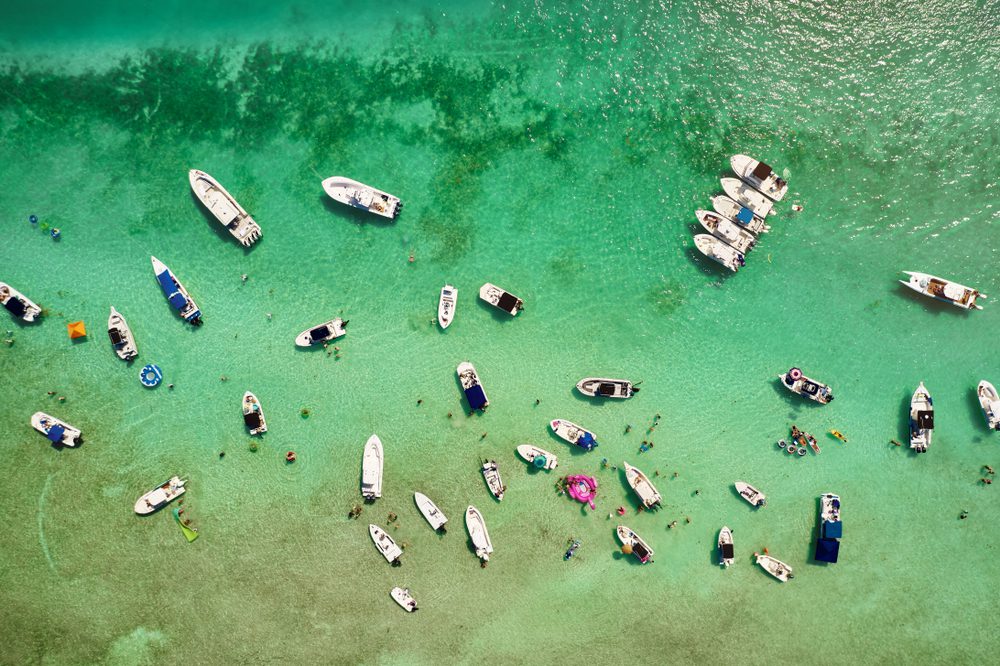 Photo Credit:
Creative Couple Media
Another exciting spring break event on Anna Maria Island is the Sandbar Spring Break Beach Party. Hosted by the Sandbar restaurant, this popular beach party features live music, drink specials, and plenty of fun activities.


The Beach Blast Off Spring Break Party

The Beach Blast Off Spring Break Party is another great celebration that takes place in the springtime. This lively beach party features live music, dancing, games, and other fun activities for visitors of all ages. These are great options for spring breakers looking for a taste of the local nightlife.
Oyster Fest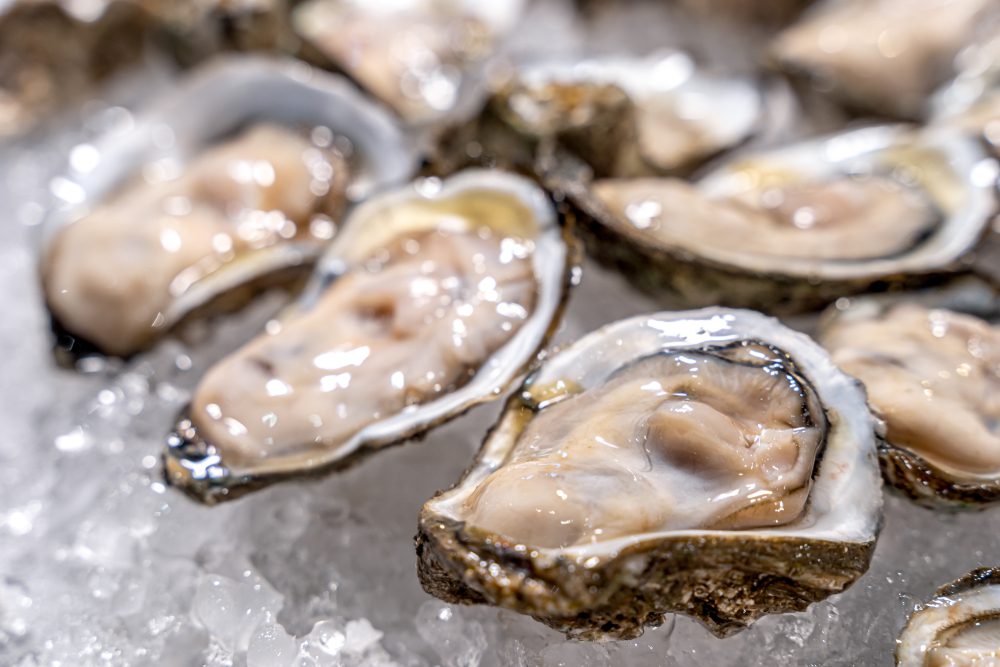 Photo Credit:
Take Photo
Finally, the Anna Maria Island Oyster Fest is an annual festival celebrating oysters from Manatee County's local waterways. Hosted at various venues around the island each year in March or April, this festival includes food tastings, oyster shucking contests, and live music performances.
Whether you're looking for a family-friendly event or something more adult-oriented to celebrate your Spring Break on Anna Maria Island, there are plenty of options.
Try Your Hand at a Variety of Water Sports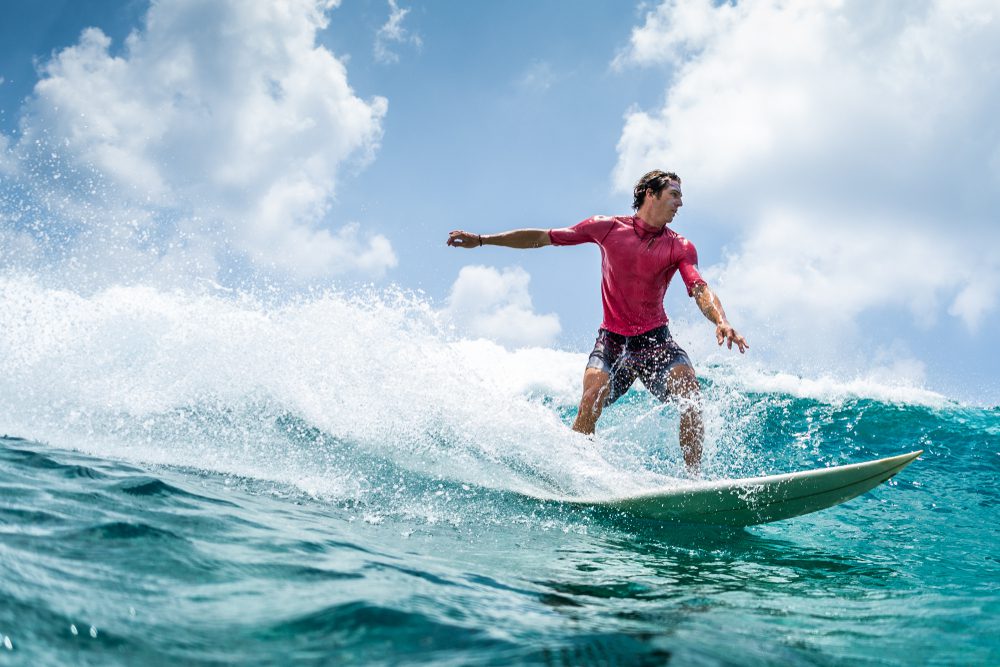 Photo Credit:
Dudarev Mikhail
Some of the most popular water sports on Anna Maria Island include kayaking and canoeing. There are several places where you can rent kayaks or canoes and explore the various waterways around the island at your own pace.
These waters typically contain a variety of wildlife, from sea turtles to dolphins, making it an excellent opportunity to spot some local wildlife while exploring.If you prefer more of a thrill, try jet skiing or parasailing. Both of these activities allow you to get up close and personal with the sea life while providing an exciting way to explore.

Jet skis are available for rent on certain parts of the island, so you can bring one out for a spin whenever you feel like it. Parasailing is another option that allows you to enjoy incredible views from above the water. Other popular options include surfing, stand-up paddle boarding, fishing, and windsurfing.
So no matter your interests or how adventurous you're feeling, there are plenty of different ways to experience the water during spring break on Anna Maria Island!
Explore the Delicious Restaurants
Whether you're based in Anna Maria, Bradenton Beach, or Holmes Beach, there is no shortage of delicious eateries on AMI. Most of the best restaurants are concentrated on Bridge Street or Gulf of Mexico Drive. Be sure to try some local delicacies such as grouper, shrimp and grits, and of course, Key Lime Pie.
Some of our favorite Anna Maria Island restaurants include:
Beach House Waterfront Restaurant
Bamboo Island Bar
Duffy's Tavern
Teriyaki Cove
The Ugly Grouper
Graze Street AMI
Plan Your Spring Break On Anna Maria Island

Spring break is the perfect opportunity to get away and recharge. So if you're looking for a place to relax, look no further than Anna Maria Island. With its sandy beaches and clear blue waters, it's easy to spend your whole vacation lounging on the beach.
On the flip side, if you are rolling into your week off with a lot of pent-up energy, there are plenty of options to stay active. From kayaking and fishing to visiting one of AMI's many unique restaurants, there's something for everyone on this beautiful island.
So what are you waiting for? Find your perfect island vacation rental with Beach Rentals Anna Maria Island.