island shopping to choose from, you wonât leave without the perfect souvenir. Whether you are on a mission or just window shopping around town, Anna Maria Island and Cortez Village offer the perfect shops to visit as you begin your retail therapy. They have one-of-a-kind boutiques that cater to a wide range of people so there is a place for everyone to find the perfect souvenir.
Stop by a few shell shops or visit a handmade clothing store, no matter what you are looking for, you're sure to find it on AMI. You can't forget to take your friends back home with a trinket, so stop by one of the many beachwear stores to find the perfect gift. Many of these shops are walkable from our Anna Maria Island vacation rental homes but otherwise, easily accessible by bike, golf cart, or a short drive.
Here are a few of our favorite shops on Anna Maria Island and surrounding areas.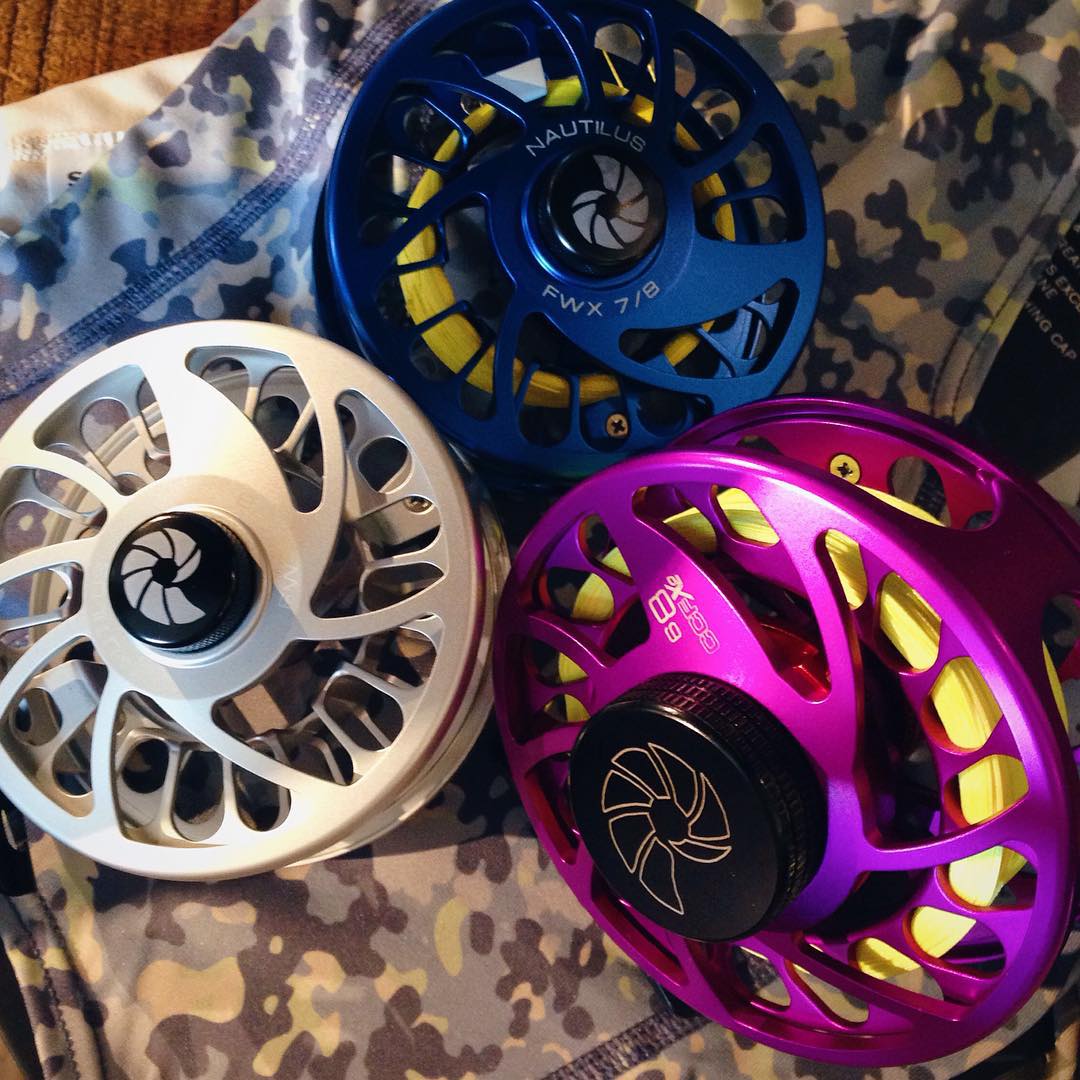 Photo Credit:
amioutfitters via Instagram
AMI Outfitters is the place to go if you're looking for clothing, accessories, or equipment ideal for the outdoors and watersports. At AMI Outfitters you can find fly-fishing gear along with any fishing gear you may need. AMI is the only fly-fishing shop on Anna Maria Island.
They also focus on sustainable outdoor clothing made from a special fabric like organic cotton or bamboo. They also specialize in rapid-dry apparel that is made for sun and insect protection while keeping you odor-free.

Address: 401 Pine Ave, Anna Maria, Anna Maria Island, FL 34216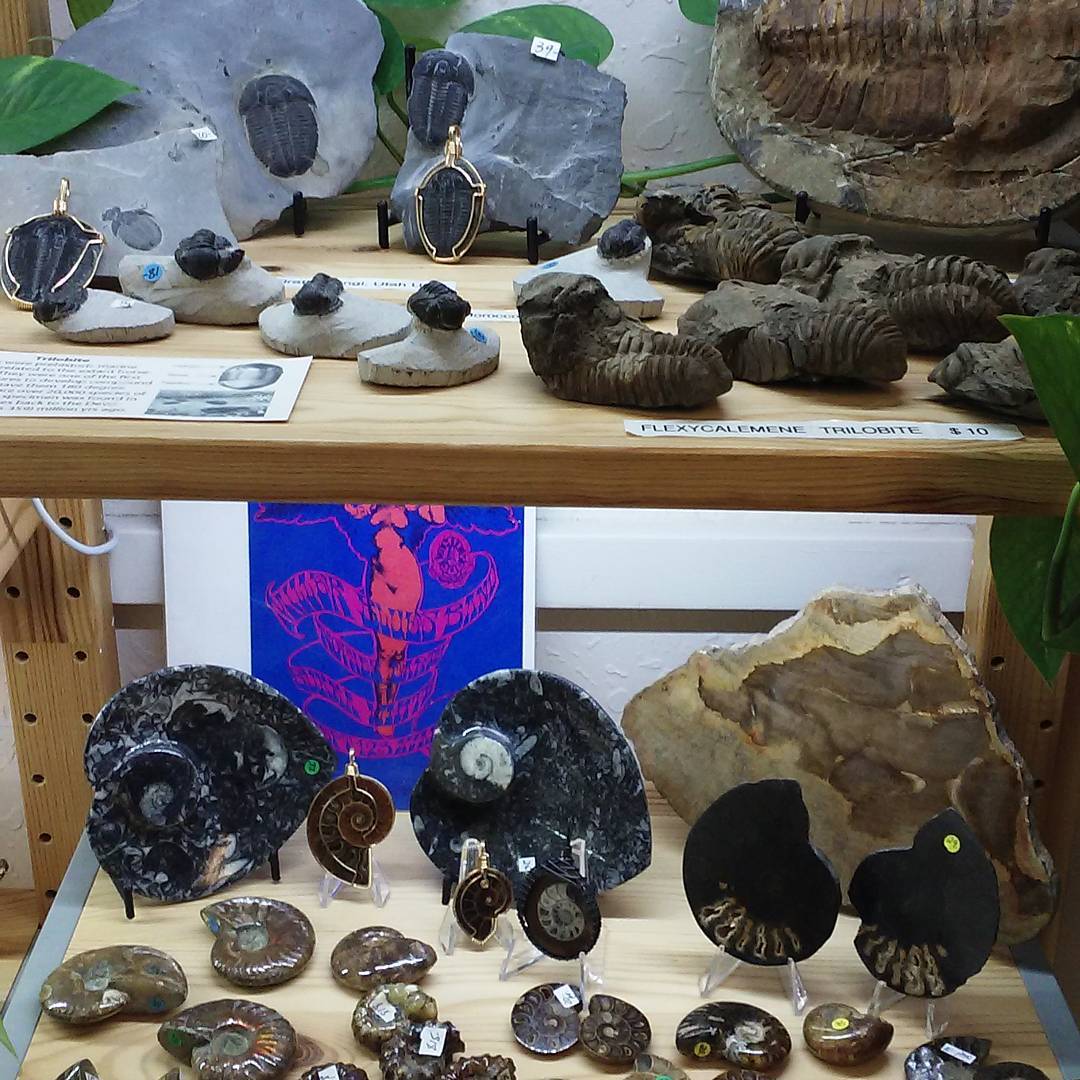 Photo Credit:
rockbottomprices via Instagram
For those looking for the perfect pocket-size souvenirs, stop by Anna Maria Rocks.This rock shop makes its own line of jewelry from rocks, fossils, shark teeth, and dinosaur teeth. From handmade knives and rock and roll memorabilia, this store has it all.
If you have a few people in your family that like sharks come in and see the Megalodon Jaw with ninety real megalodon teeth, or design your own piece of jewelry.

Address: 9908 Gulf Dr. Suite G, Anna Maria, Anna Maria Island, FL 34216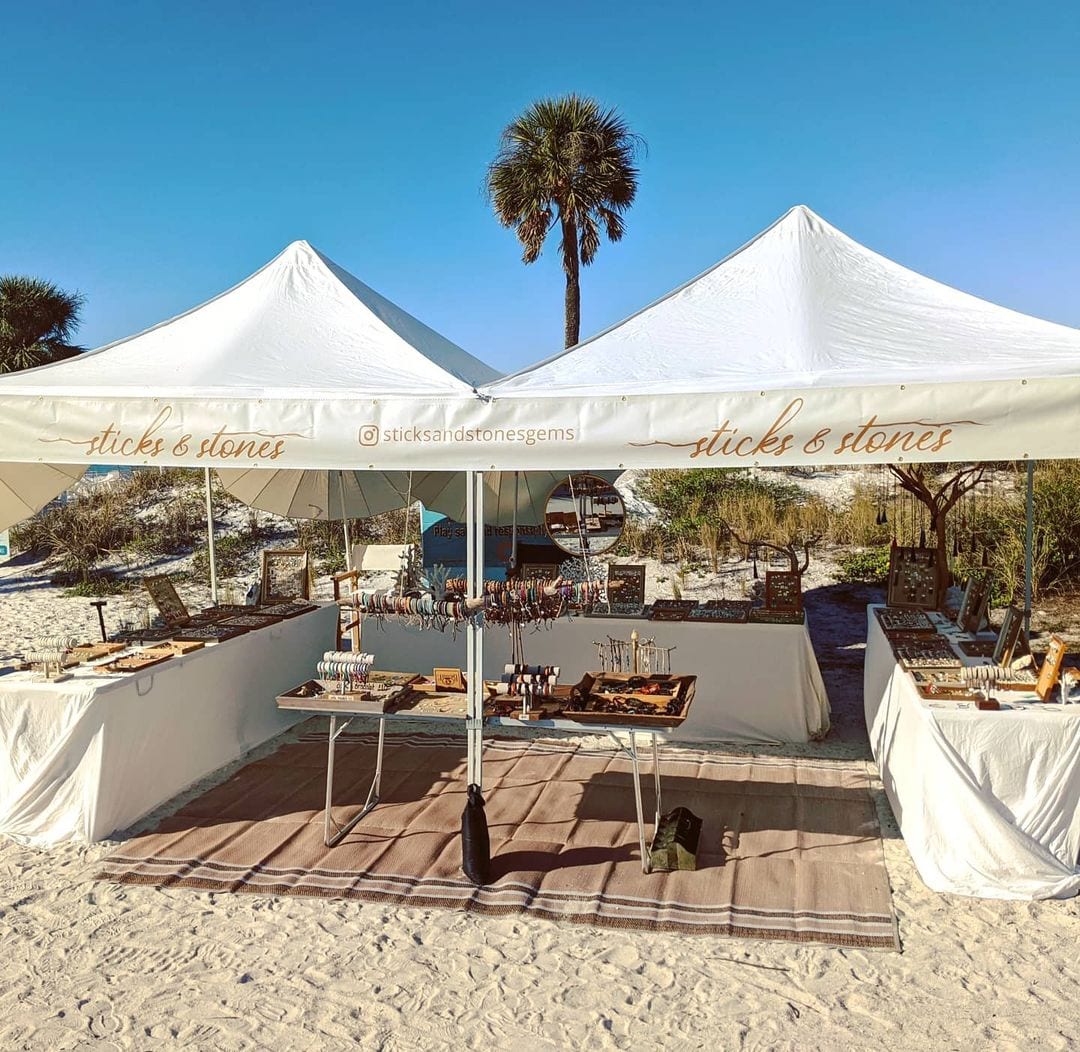 Photo Credit:
sticksandstonesgems via Instagram
At the Beach Market, you can come and shop local artists, arts and crafts, fresh produce, and homemade jewelry. It's a great shopping spot to find authentic, one-of-a-kind looks at this market, all while overlooking the beautiful white-sand beaches.
From gourmet foods, local art, spices, and teas, to local honey, appeal, pottery, health and beauty, and woodworking this little beach market has it all. Cone and shop and take a piece of Anna Maria Island home with you.

Address: 2650 Gulf Dr S, Bradenton Beach, Anna Maria Island, FL 34217-2632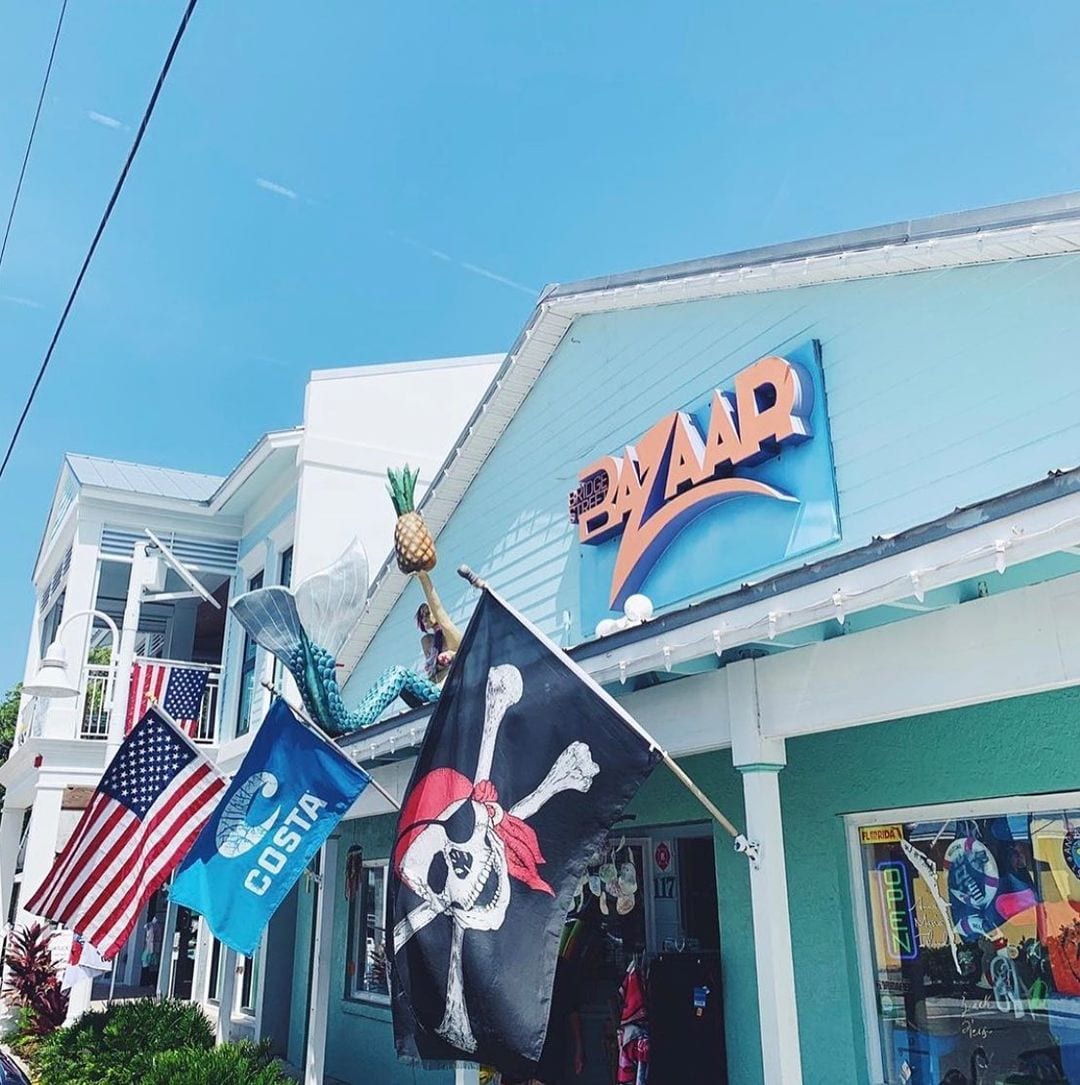 Photo Credit:
islandtidescandleco via Instagram
If you are looking for anything bohemian or beach-related, this island bazaar is perfect for you. They offer everything from greeting cards to t-shirts, sand dollars, and anything the perfect gift shop should have.
If you forgot to pack something for your getaway, do not fret Bridge Street Bazaar has you covered. They have everything you need to survive the Florida heat. Pick up sunscreen, bathing suits, or anything you may need at this local shop.

Address: 107 Bridge St, Bradenton Beach, FL 34217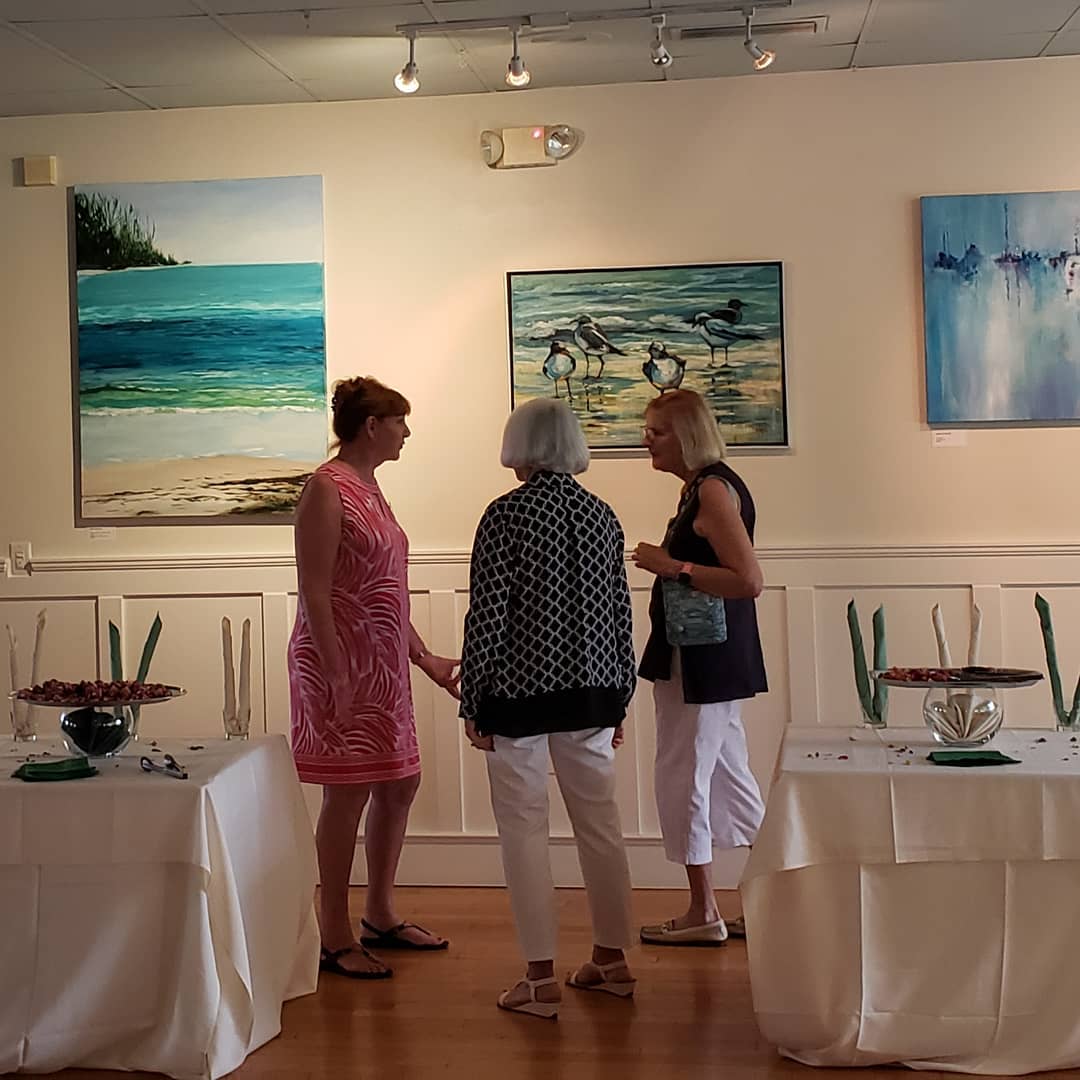 Photo Credit:
islandgallerywest via Instagram
This beautiful art gallery is located in the heart of Holmes Beach on Anna Maria Island.The fine art gallery cooperative offers about 30 local and regional artists. The gallery has around 20 years of history offering original pieces made with watercolor, acrylic, oils, and mixed- media paintings. Browse through the photograph section or pick out a piece of homemade jewelry, pottery, or stained glass art.

Address: 5368 Gulf Dr, Holmes Beach, Anna Maria Island, FL 34217-1775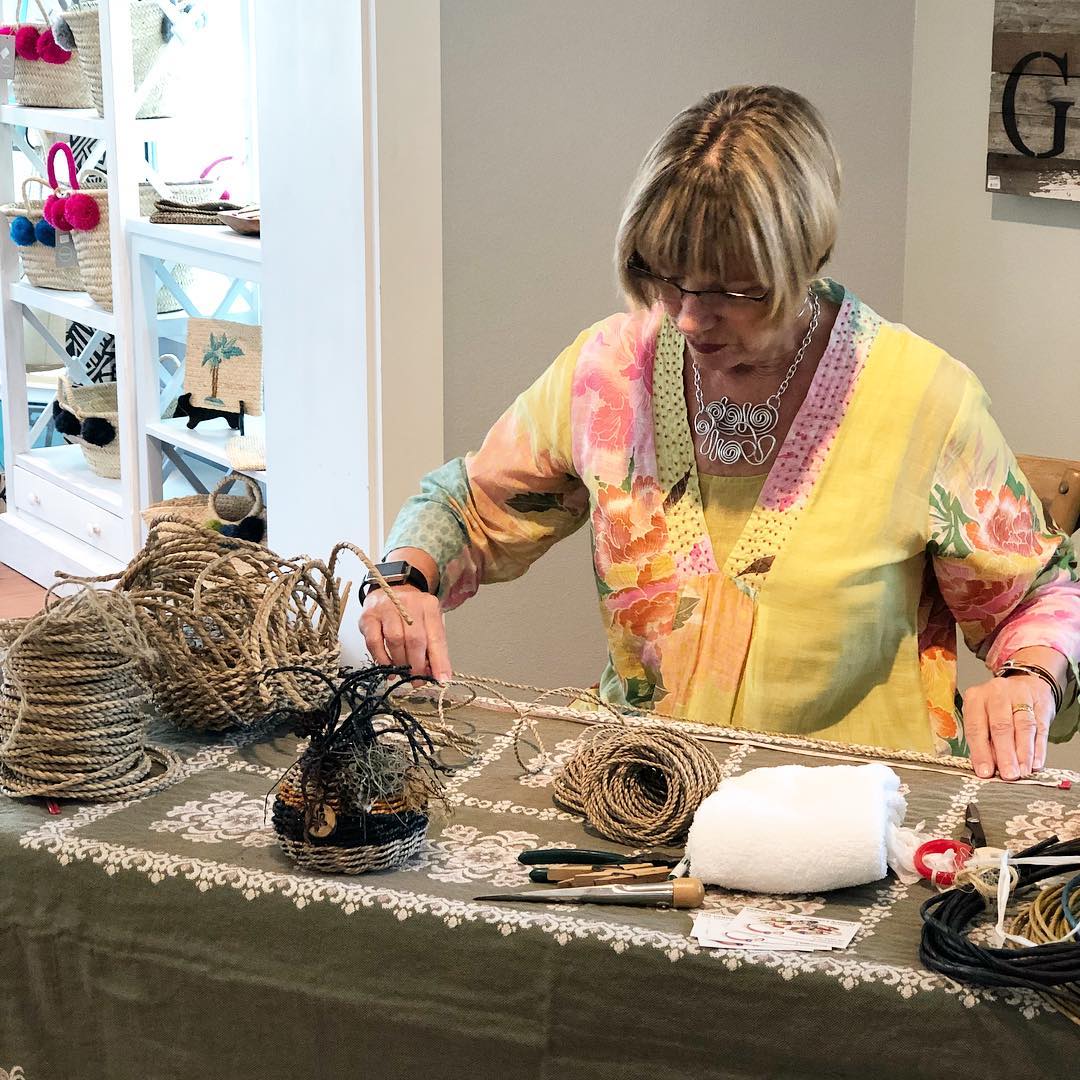 Photo Credit:
islandcharms_ami via Instagram
Find the perfect gift for your friend or for yourself at Island Charms. This local shop sells handcrafted jewelry, fashion accessories, and Italian pottery, and even hand-blown glass. Browse through the wide variety of funky gifts as you also learn about the history and culture of the island. There is truly something for everyone here.

Address: 501 Pine Ave, Anna Maria 34216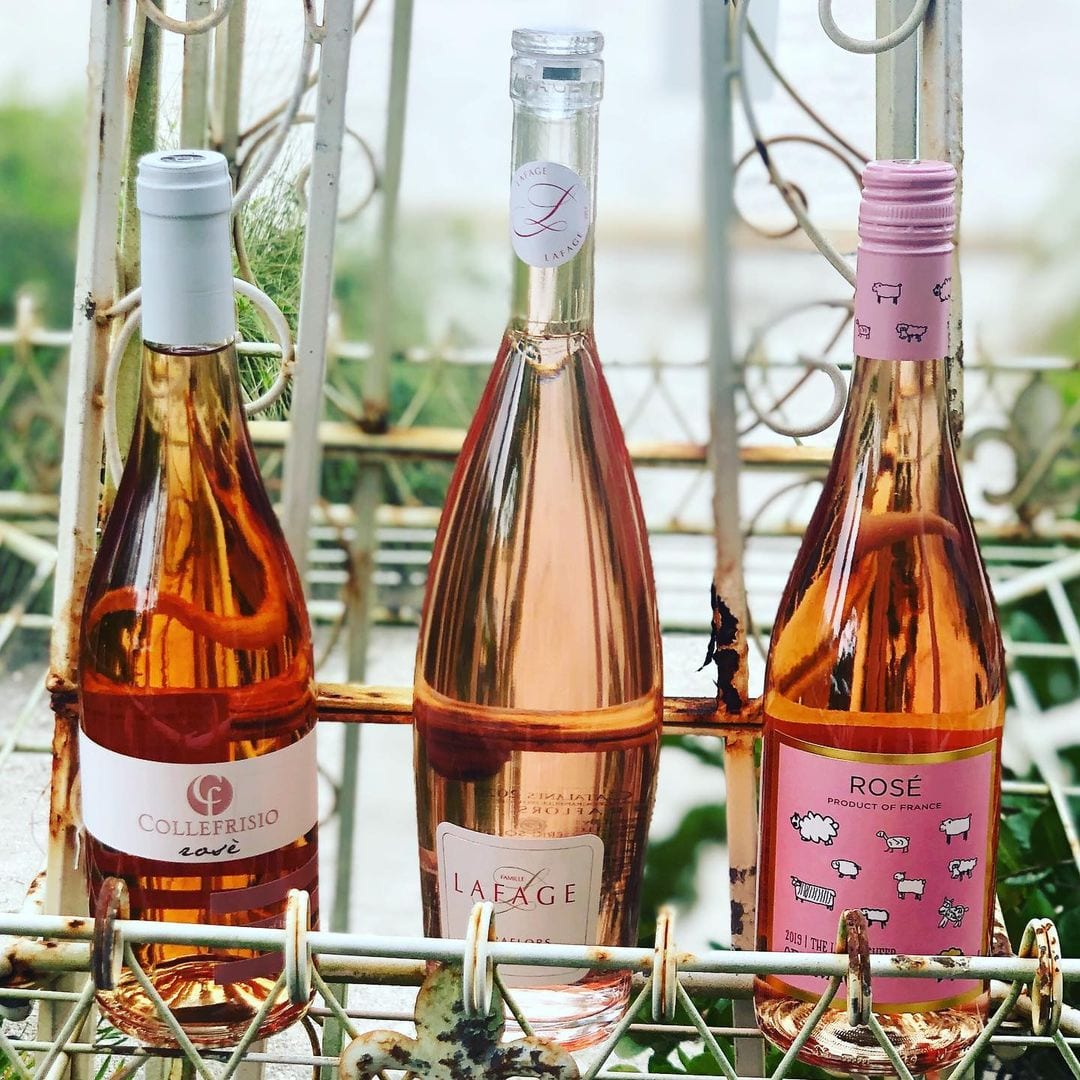 Photo Credit:
oliveoiloutpost via Instagram
While this isn't a typical store you may stop by, it is well worth the visit. This shop features the best Extra Virgin Olive Oils around. They also offer an assortment of cheeses, wines, pasta, and olives from around the world. However, the store doesn't stop there.
Try out their excellent line of spices, there are some there for every cooking style. You can even enjoy an espresso while you are shopping from their espresso bar.

Address: 401 Pine Avenue, Anna Maria, Anna Maria Island, FL 3421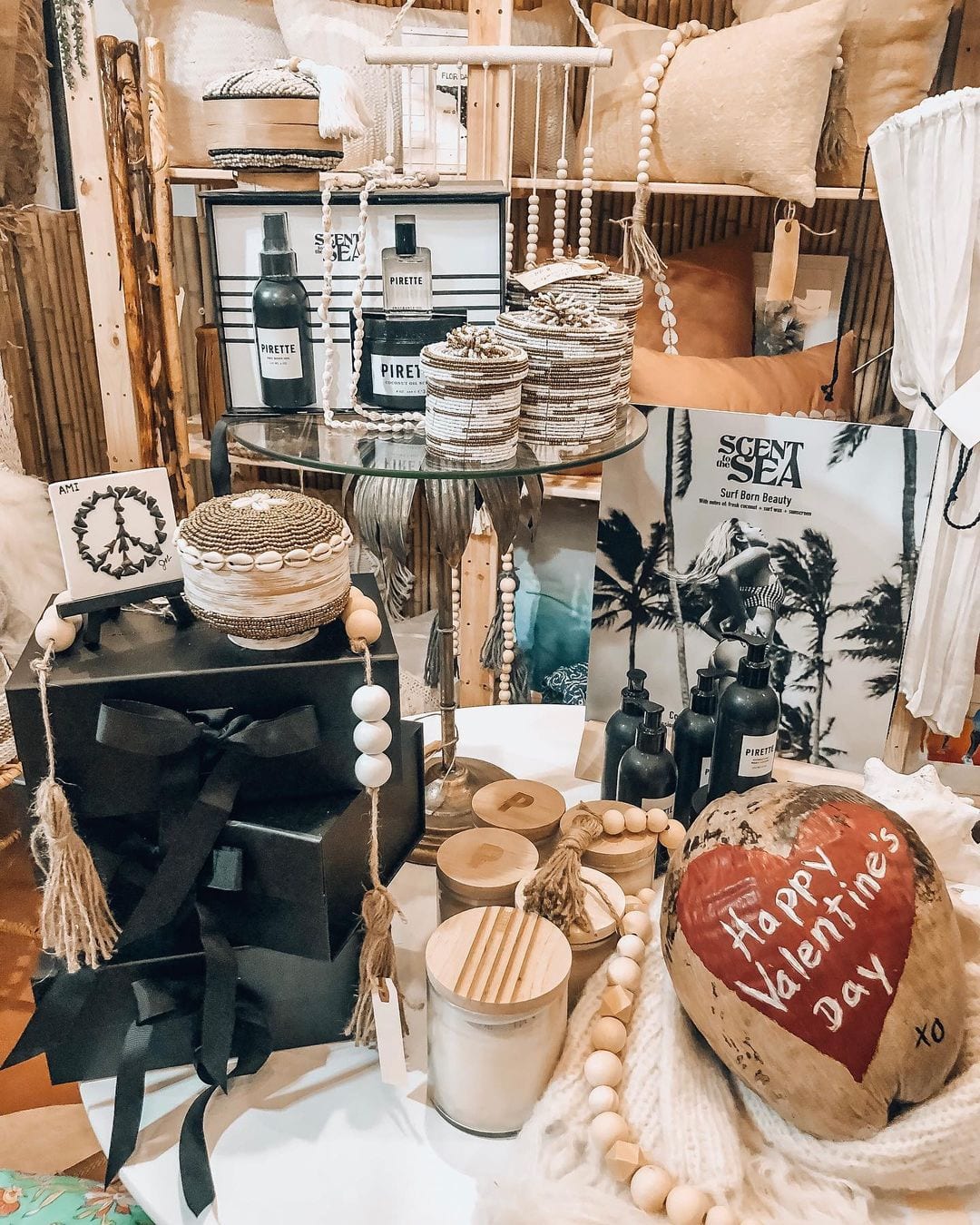 Photo Credit:
conchshellami via Instagram
If you are a lover of all things decor-related, Pineapple Marketplace, also known as Pineapple Junktion, is the place you have to see. Discover funky, unique treasures throughout the whole store. The store is like an antique market with different booths that you can stop by and check out what each vendor is offering. There are many different pieces that you can find, as well as tchotchkes and keepsakes.

Address: 425 Pine Avenue, Anna Maria Island, FL 3421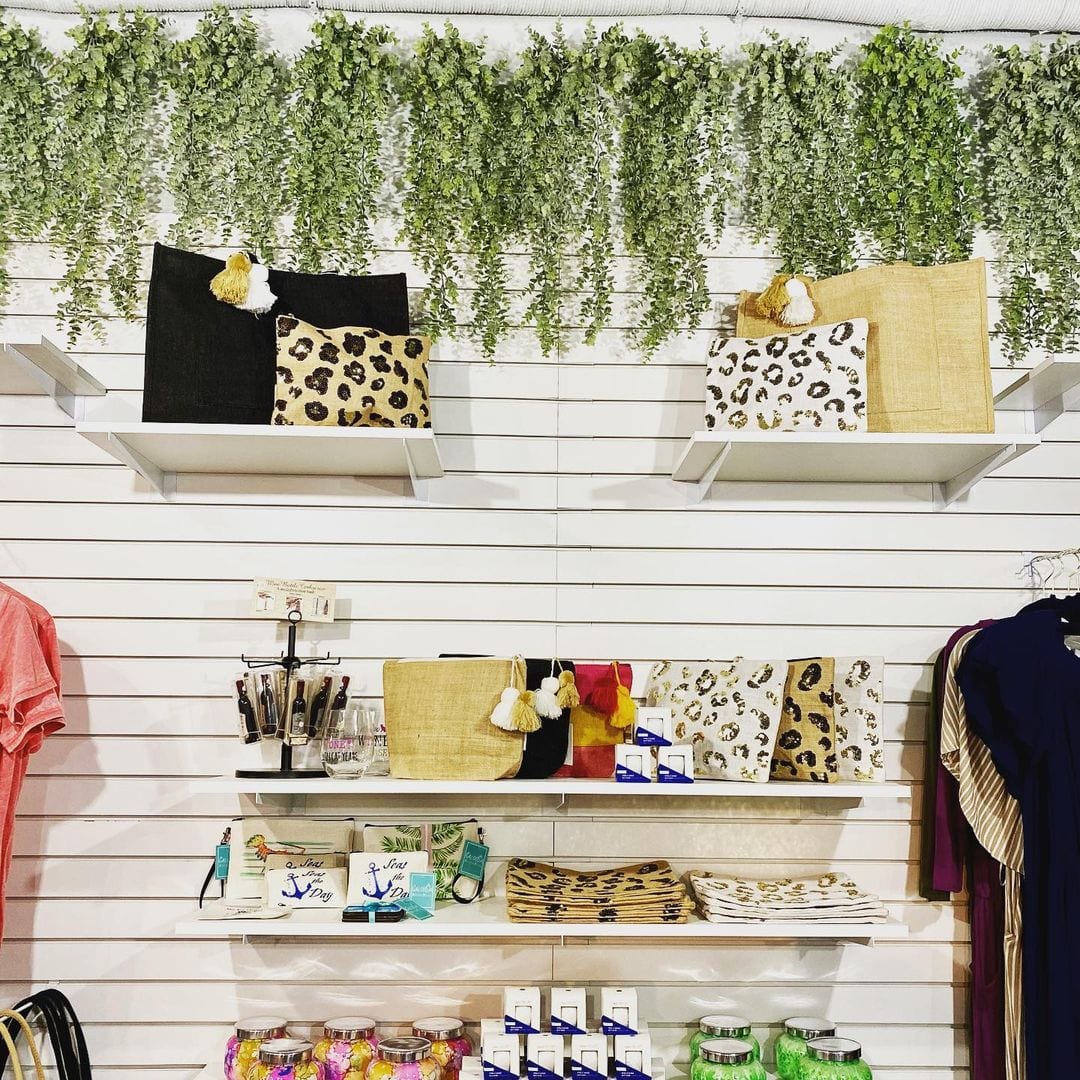 Photo Credit:
pinkandnavyco via Instagram
Pink & Navy was created with trendy men and women in mind. The shop brings sophistication and surf life together in a new way. They pride themselves on sourcing brands that give back to the community or those in need. They offer everything from betting suits to dinner wear as well as unique gifts to bring your friends and family.

Address: 216 Pine Ave, Anna Maria, Anna Maria Island, FL 34216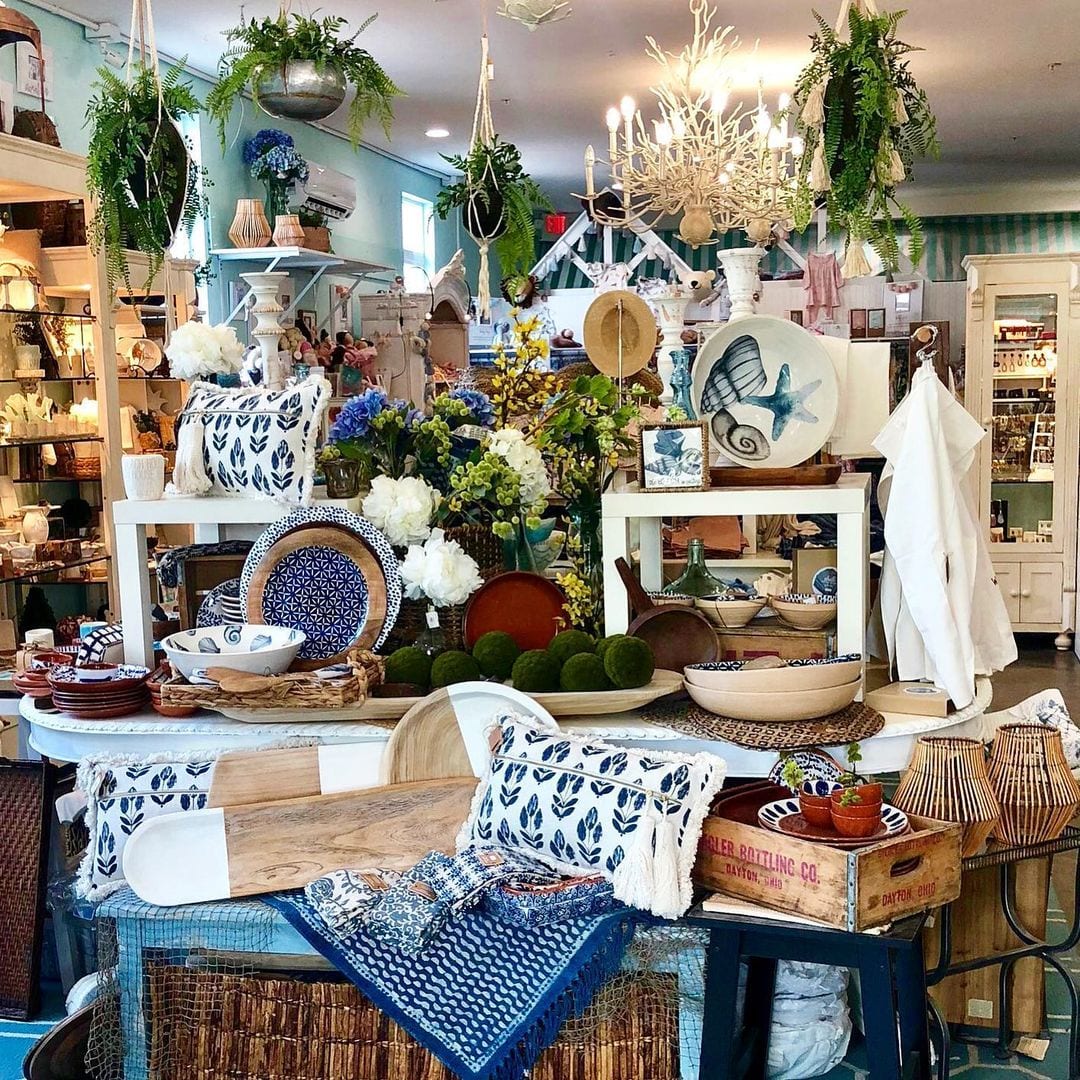 Photo Credit:
theislandcabana via Instagram
This Island Cabana is a resort lifestyle beachwear store that offers wonderful gifts and designer apparel. The whole family can find something they love in the store. Grab some island souvenirs or check out the Lilly Pulitzer section. No matter what kind of fashion you are looking for, you will find it here.

Address: 403C Pine Avenue, Anna Maria, FL 34216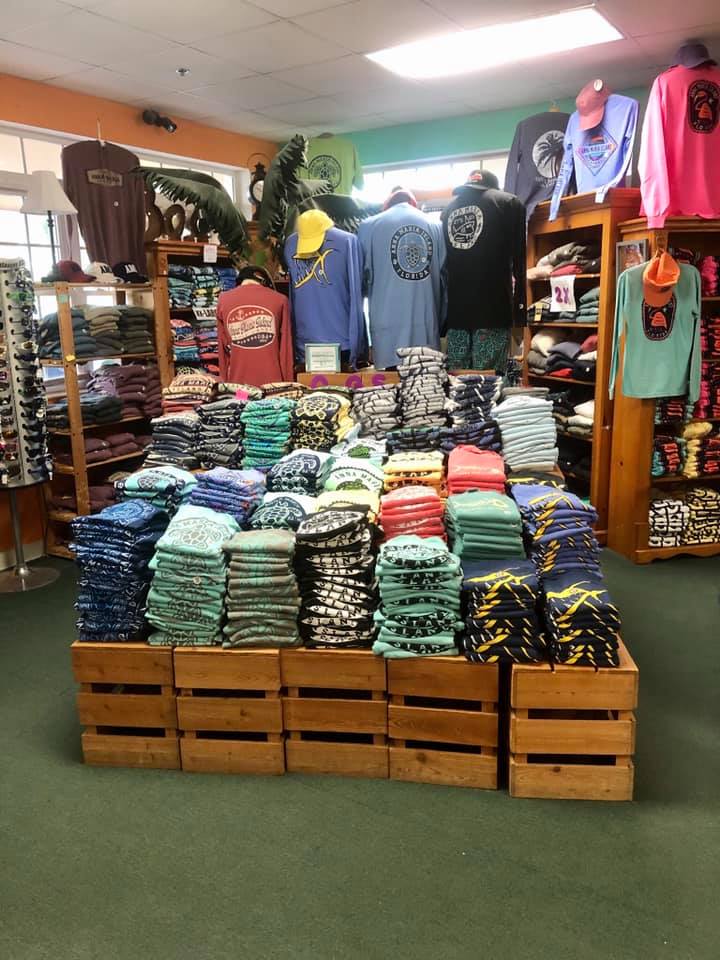 Photo Credit:
Two Sides of Nature via Facebook
This locally owned and family-run business specializes in colorful resort wear for anyone in the family. Check out their home decor or search for a gift for your loved ones back home. They have new merchandise coming in daily, so you may even want to stop by this shop several times before you leave. You can find something unique and new each time you visit.

Address: 101 South Bay Blvd., Anna Maria 34216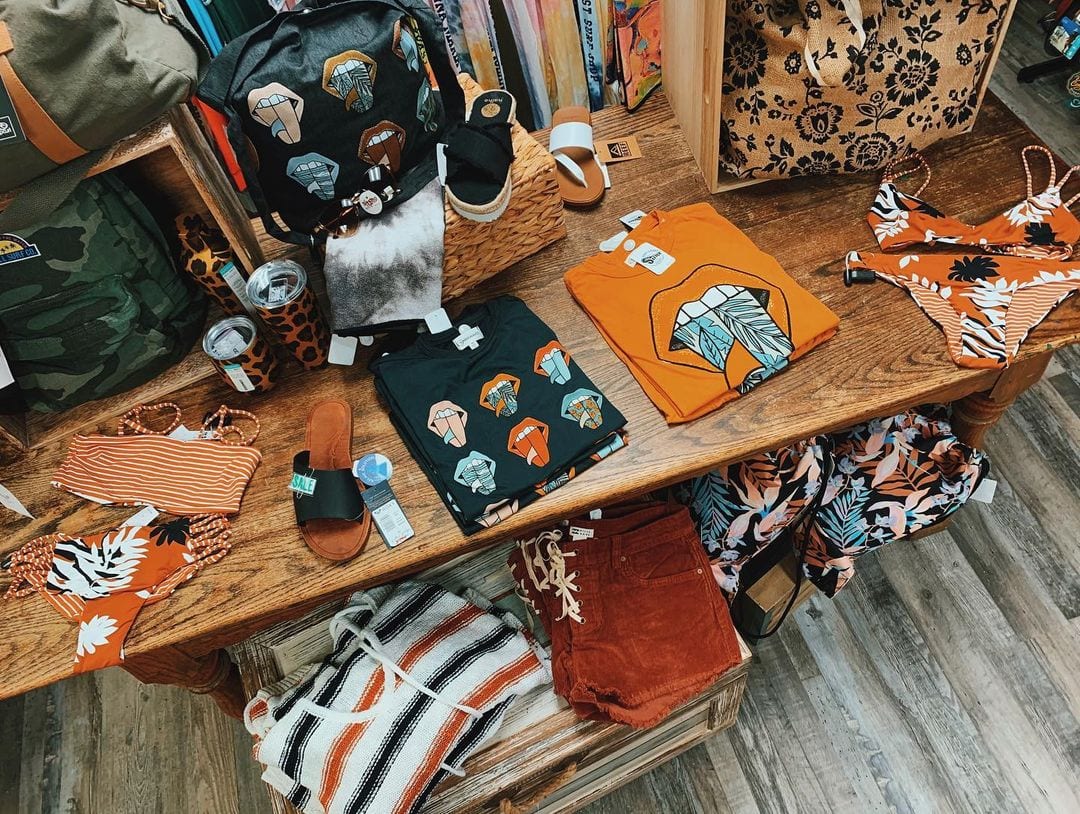 Photo Credit:
westcoastsurfshop via Instagram
The West Coast Surf Shop has been a locally owned family business since 1964.You can come and explore Florida's oldest, and continuously operating surf shop. This is the shop you need to visit for a taste of Old Florida and those looking for apparel to wear on the beautiful beaches, kayaking, or even just for a day trip to Sarasota or Tampa Bay. This local shop is a true AMI icon.

Address: 3902 Gulf Drive, Holmes Beach, FL 34217
Enjoy the Best of Shopping on AMI

Shopping on your Anna Maria Island Vacation may not be at the top of your list, however, with so many wonderful shops, we highly recommend you take a break from the beach bum mindset and visit a few of these shops. A great place to find a lot of boutiques is to head to Historic and stroll through the heart of the City of Anna Maria.