Spending the most magical time of year on an island getaway in Florida might seem a little unconventional. Fortunately, there's plenty of holiday cheer to go around and things to do on Anna Maria Island.
Whether you're a new resident or a first-time visitor, we share Anna Maria Island Christmas activities suitable for holidaymakers of all ages. What this balmy vacation hotspot lacks in snow, it more than makes up for in Christmas spirit.
Enjoy Christmas on Bridge Street with the AMI Privateers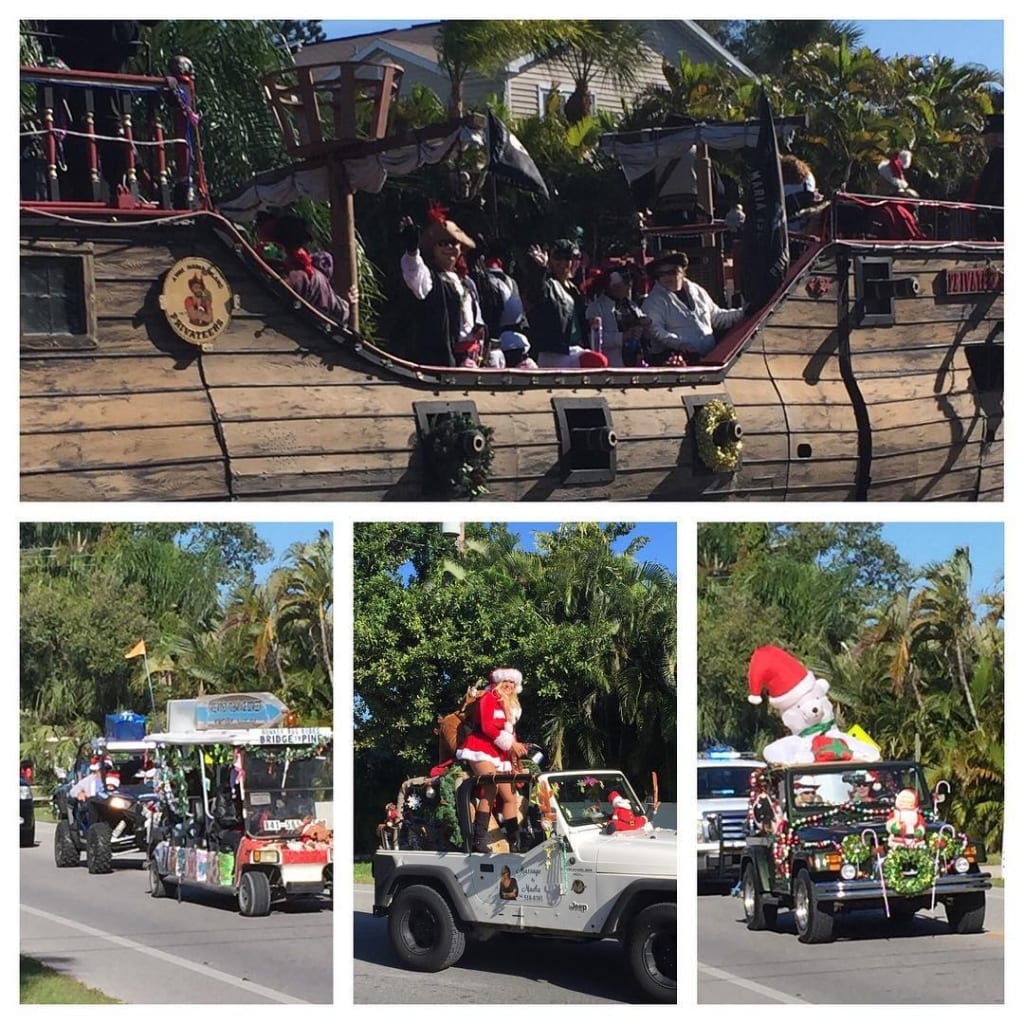 Photo Credit:
aparadiseonami via Instagram
Every year, the Anna Maria Island Privateers host a Christmas party on historic Bridge Street in Bradenton Beach. If you have little ones, rest assured that Santa will be present and accounted for.

There's entertainment for adults too at the Anna Maria Island Privateers Christmas parade. Aside from soaking up the Christmas vibes, you can enter a raffle to win a Pirate in a Basket (a basket full of liquor), lottery tickets, or cash prizes. You can also savor some potluck dinner if you're feeling peckish, just know that the menu changes yearly.
Get a Dose of Local Culture at Winterfest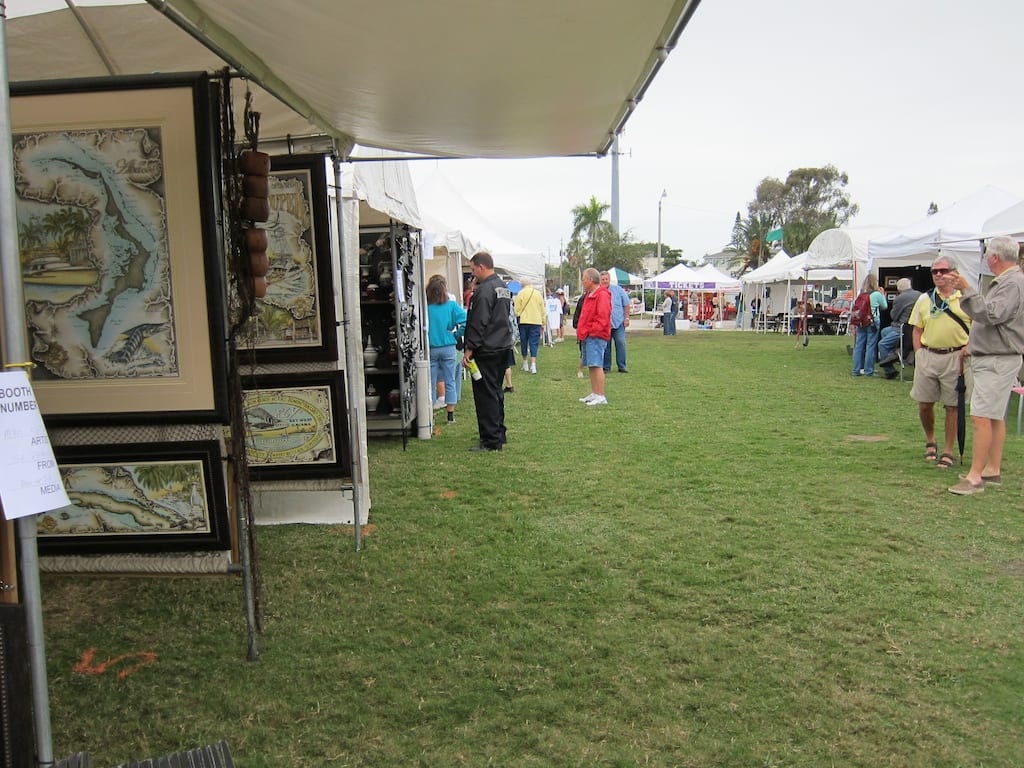 Winterfest at Anna Maria Island allows you to explore what local artists of all disciplines have to offer.
You can browse paintings and other artistic staples while treating your ears to live music from resident musicians. Held on Bradenton Beach, you'll also get to learn more about Anna Maria Island from local volunteers. You can donate to causes such as wildlife preservation and historic preservation or purchase a raffle ticket to win unique prizes - proceeds go toward the island.
Of course, any festival-themed event wouldn't be complete without food and drinks. You'll find vendors and stalls for all cravings at Winterfest: don't forget to pick up a delicious hot chocolate or a Christmas cocktail while you see the sights. Celebrate the Christmas Tree Lighting on Holmes Beach.
This nationwide annual Christmas tradition takes place on Anna Maria Island too. Each holiday season, a live Christmas tree gets lit up on scenic Holmes beach for all to see. If you happen to miss the lighting, not to worry: the ornamented tree stays up for admiration throughout December.
Watch the Holiday Boat Parade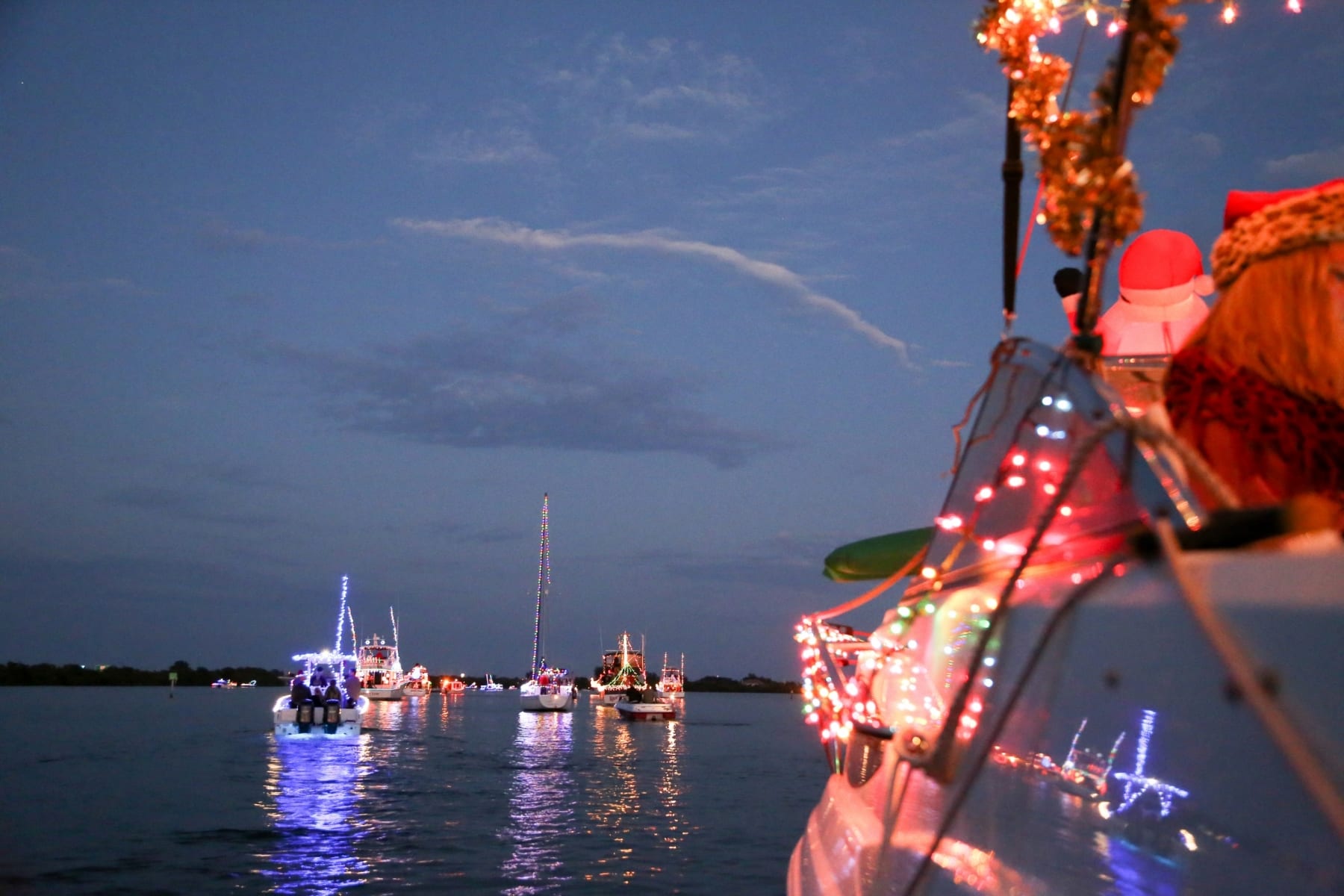 If you want a Christmas activity that's distinctly Floridian, you'll appreciate the Holiday Boat Parade. Boat owners deck out their vessels and show off for spectators on the beach and piers.
The glitter and glow of these sailing winter wonderlands should keep kids interested, and let's face it: adults too.

Indulge in Good Eats and Fine Drinks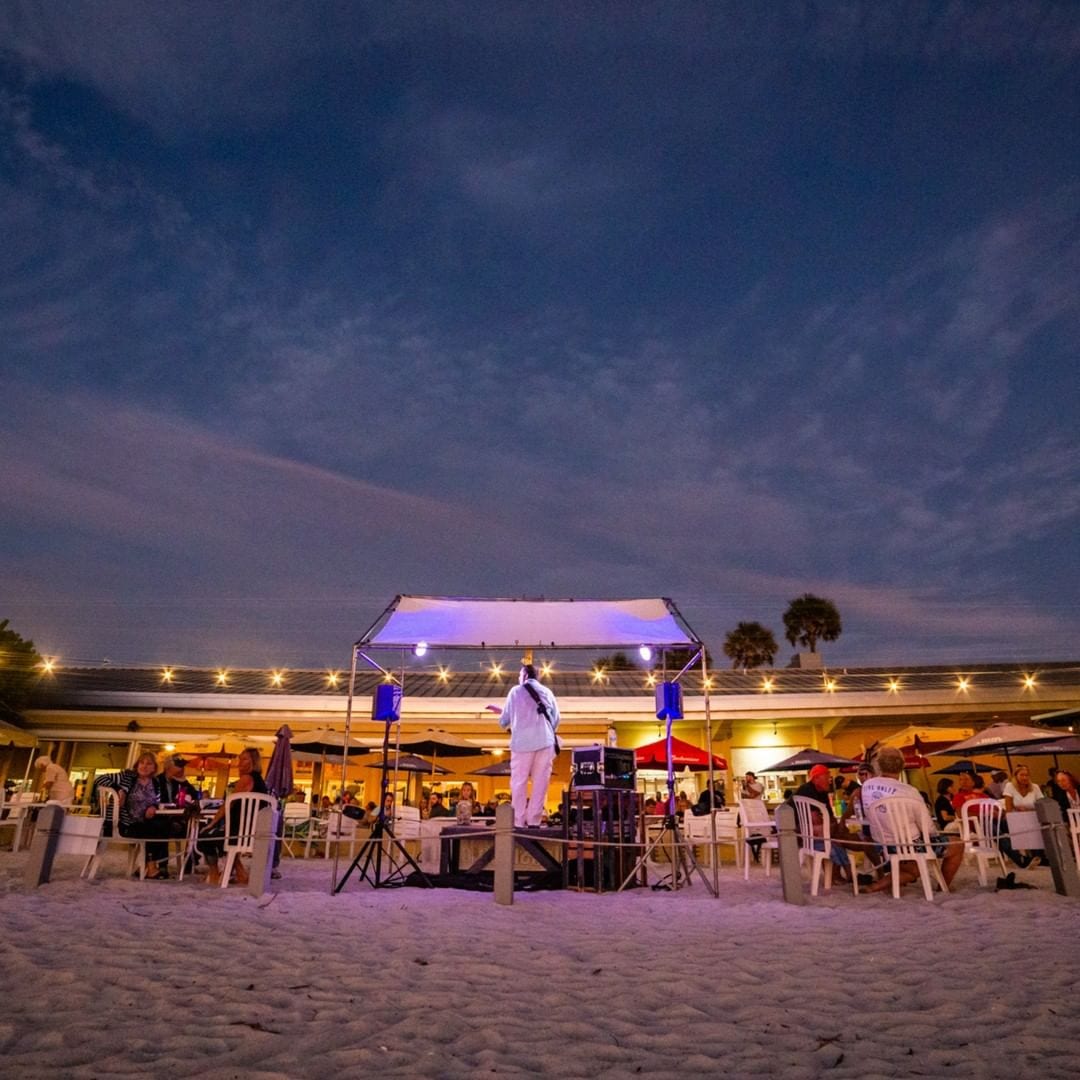 Photo Credit:
annamariaislandbeachcafe via Instagram
If you're hankering for a meal after partaking in all the Anna Maria Island Christmas fun, plenty of restaurants keep their doors open during the holidays. Consider visiting one or more of these eateries:
Anna Maria Island Beach Cafe

This famous landmark cafe stays open all-year-round: it serves a classic fare of tasty favorites such as onion rings and tacos, as well as yummy seafood platters. The kitchen is open all-year-round, including on Christmas Eve, and you can
pre-order Christmas dinner
.
Bridge Tender Inn

Get a taste of Bradenton Beach culture as well as seafood at this dockside bar and grille. It's a favorite among locals and tourists for the casual atmosphere, friendly staff, and varied menu. Whether you're craving dinner on Christmas Eve or lunch on Christmas Day, the
Bridge Tender Inn
keeps its doors open, albeit with limited hours.
Sandbar

The elegant
Sandbar
serves up mouthwatering seafood and an array of delightful cocktails to try this holiday season. It's open for business on Christmas Eve and New Year's Day and offers housemade holiday pies if you want to satisfy your sweet tooth.
Other Restaurants Worth Trying

These establishments have yet to confirm whether they'll be open on important dates, but they're worth a try if you're staying on the island:
Rod & Reel Pier: This restaurant advertises itself as a little bit of old Florida: think traditional seafood fare, as well as famous fish specials.
Waterfront Restaurant: Invest in an elegant dining experience at the Waterfront Restaurant, located right on the beach. Drink crafted cocktails while trying the local catch of the day.

My AMI French Food: If you feel like international cuisine, visit this quaint restaurant for a quick tartine or buttery Croque monsieur.
If you aren't in the mood to leave your rental to go to a restaurant, nothing says bonding quite like cooking a meal together. You can stay in the comfort of your own rental and have
The Loaded Kitchen
drop off your groceries to you so all you have to focus on is making memories. Whether you are cooking a family favorite or trying out something new, The Loaded Kitchen is the premier grocery delivery service.
Tour the Island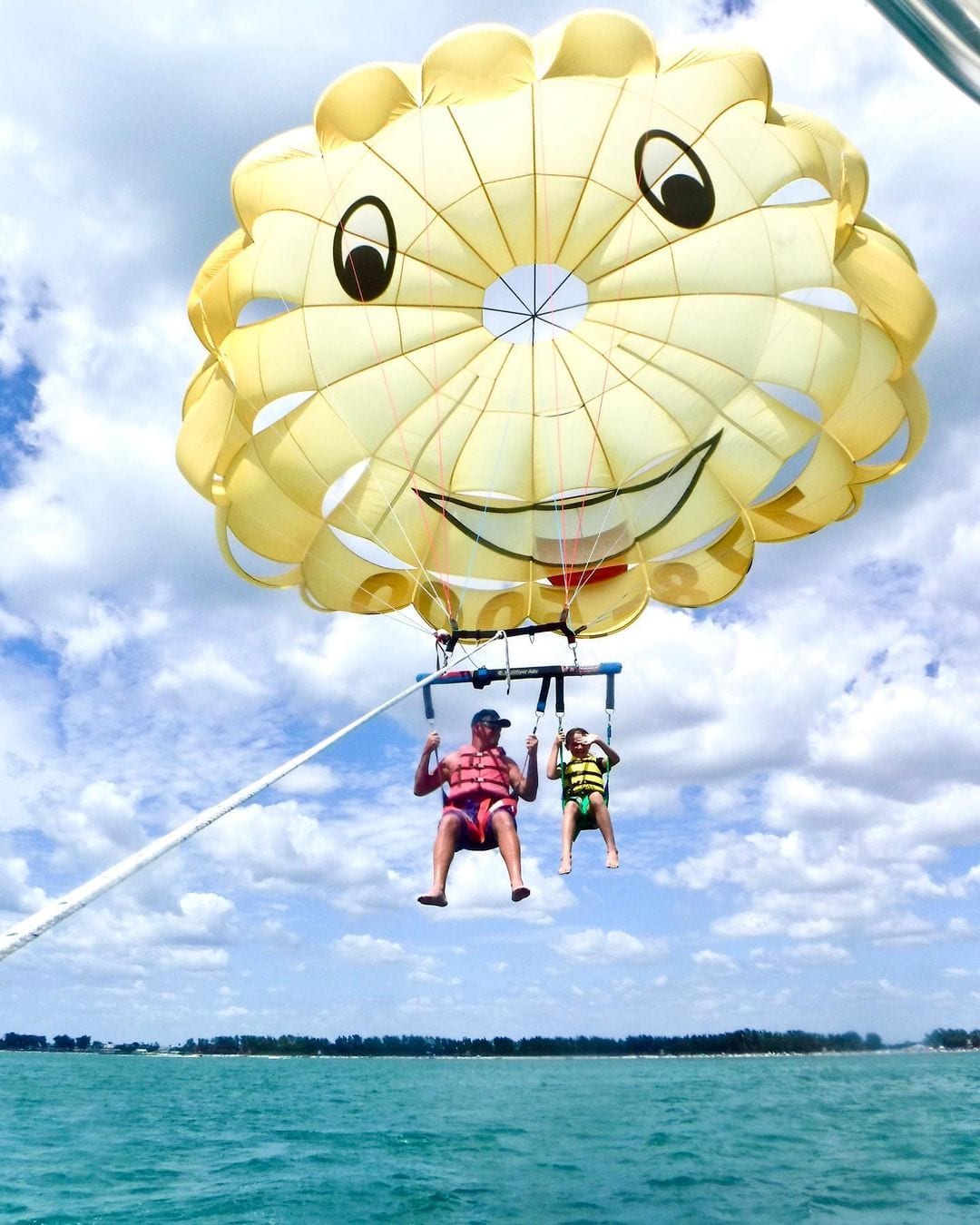 Photo Credit:
parasailflorida via Instagram
The holidays on Anna Maria Island is a spectacular affair. Still, if you have downtime between events, consider touring the island. Temperatures remain relatively balmy even during December, rarely dropping below 55 degrees Fahrenheit.
Take a chartered boat tour of the island to catch dolphins playing, or if you're feeling adventurous, try water sports like parasailing. If you're eager to know more about how this island came to be, visit the Anna Maria Island Historical Society. You and any budding historians in your family can learn about the first settlers, plus the Island's illustrious fishing and baseball history.
Merry X-Mas!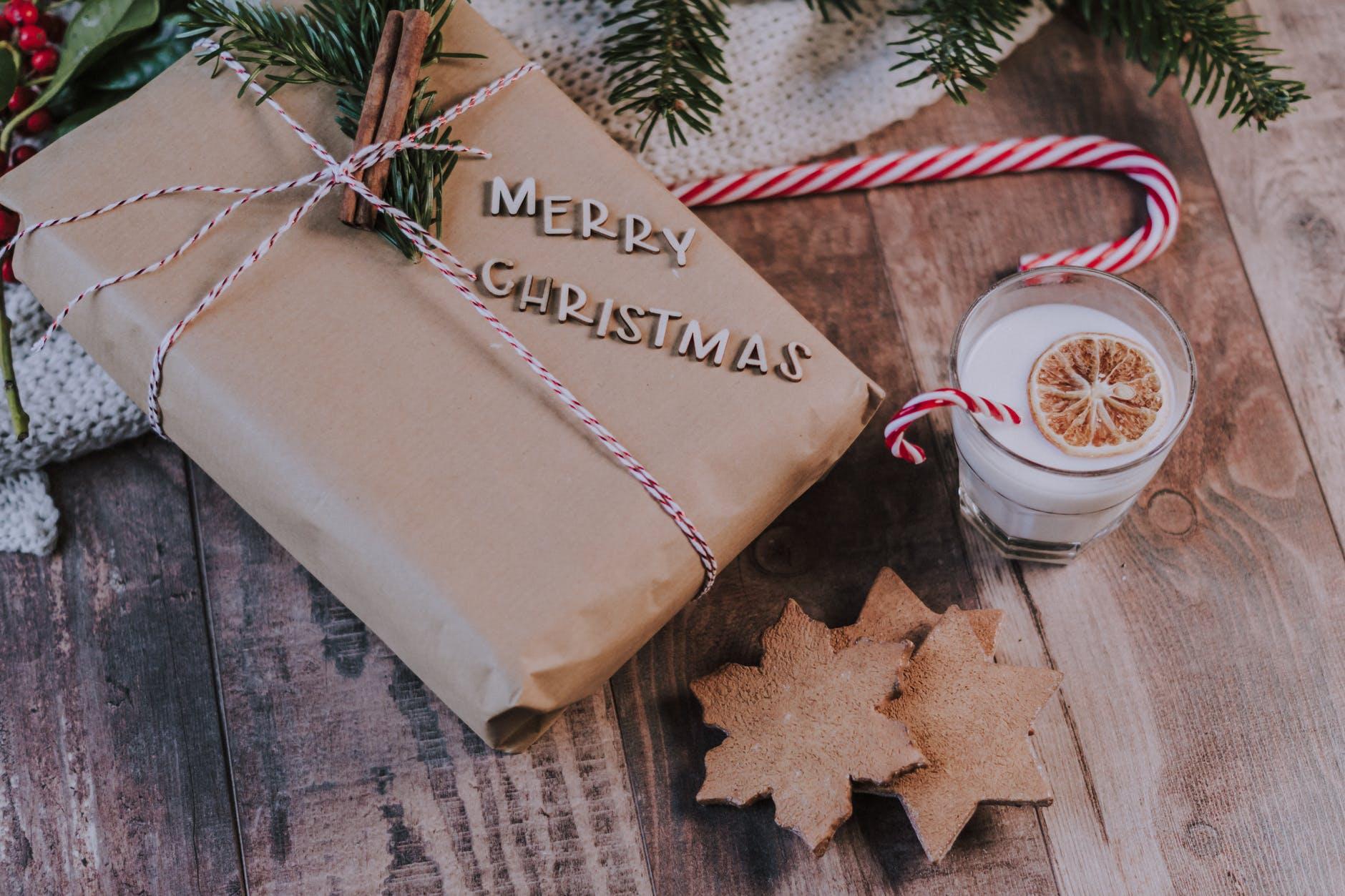 We hope you enjoy your Anna Maria Island Christmas celebrations. Remember to check the Chamber of Commerce
Community Events page
beforehand for more details about specific events. Finally, if you haven't secured yourself a place to stay yet, you can check out various
vacation rentals
for all budgets and families here.