If youâre planning a trip to Florida and you want to avoid the throngs of tourists, Anna Maria Island is an excellent choice for your getaway. The island sits just below Tampa, and it's home to some incredible views and stunning beaches.
Once you settle into your vacation rental, I know you'll be eager to explore your surroundings. With beautiful beaches, a quaint downtown, and most importantly, delicious seafood restaurants, there's plenty to see, do, and eat while enjoying your Anna Maria Island vacation.
Fortunately, Anna Maria Island (nicknamed AMI) has some of the best seafood restaurants in Florida. When you need a break from cooking at your fully-stocked kitchen in your rental, dine in or opt for carry out at one of these delectable Anna Maria Island restaurants.
These are the top 10 seafood restaurants on AMI that you won't want to miss.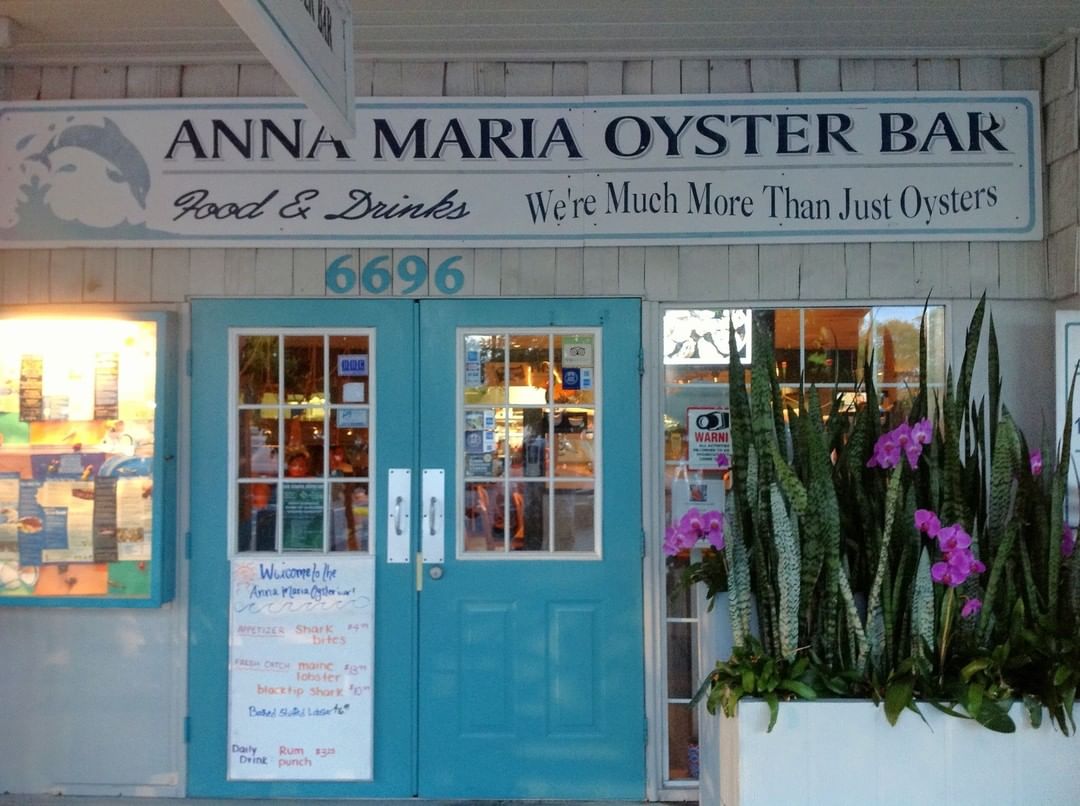 Photo Credit:
bradentonmarauders via Instagram
We start our tour on the southern half of the island, where AMI connects to the nearby town of Cortez. This oyster bar sits directly on the water, ensuring that your dining experience comes with incredible sea views. However, since the restaurant is on the island's eastern side, you don't get to see the sunset very well. Anna Maria Oyster Bar is an excellent spot for hanging out since every day has a unique special.
For example, you can get $5 off a whole lobster on Tuesdays and all-you-can-eat fish and chips on Mondays. The bar also hosts a daily happy hour from 3-6 pm. Be sure to bring the kids down as well, as the Oyster Bar has a penny an inch special that runs from Sunday to Thursday. With the special, you only pay a penny per inch of your kid's height, so take advantage!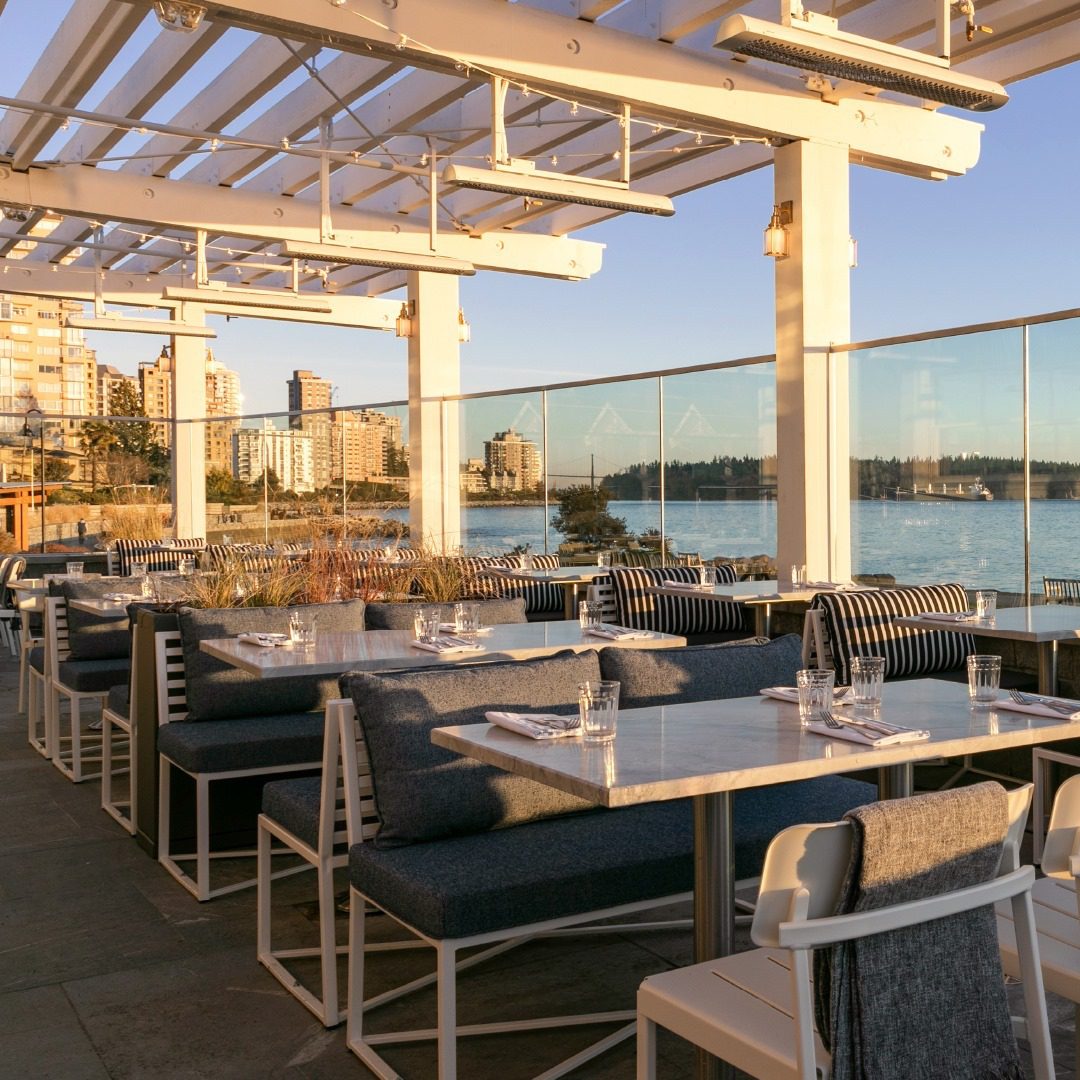 Photo Credit:
beachhouserestaurant via Instagram
Just across the island, next to Bradenton Beach, sits this TripAdvisor Hall of Fame winner. The Beach House isn't exactly fancy, but the food is undoubtedly in the range of fine dining. As with most modern seafood restaurants, the Beach House focuses on local, sustainably-sourced ingredients. So, you know that each dish is as fresh as possible, which makes a world of difference.
Here you'll find classic seafood options like clam chowder, peel-and-eat shrimp, and fish tacos. Unique items include the bourbon salmon, seafood gumbo, and their famous grouper sandwich. You can also try a Gulf coast specialty, the exquisite Florida pompano fish. Enjoy your meal inside their dining room or while overlooking the Gulf of Mexico from their outdoor seating options.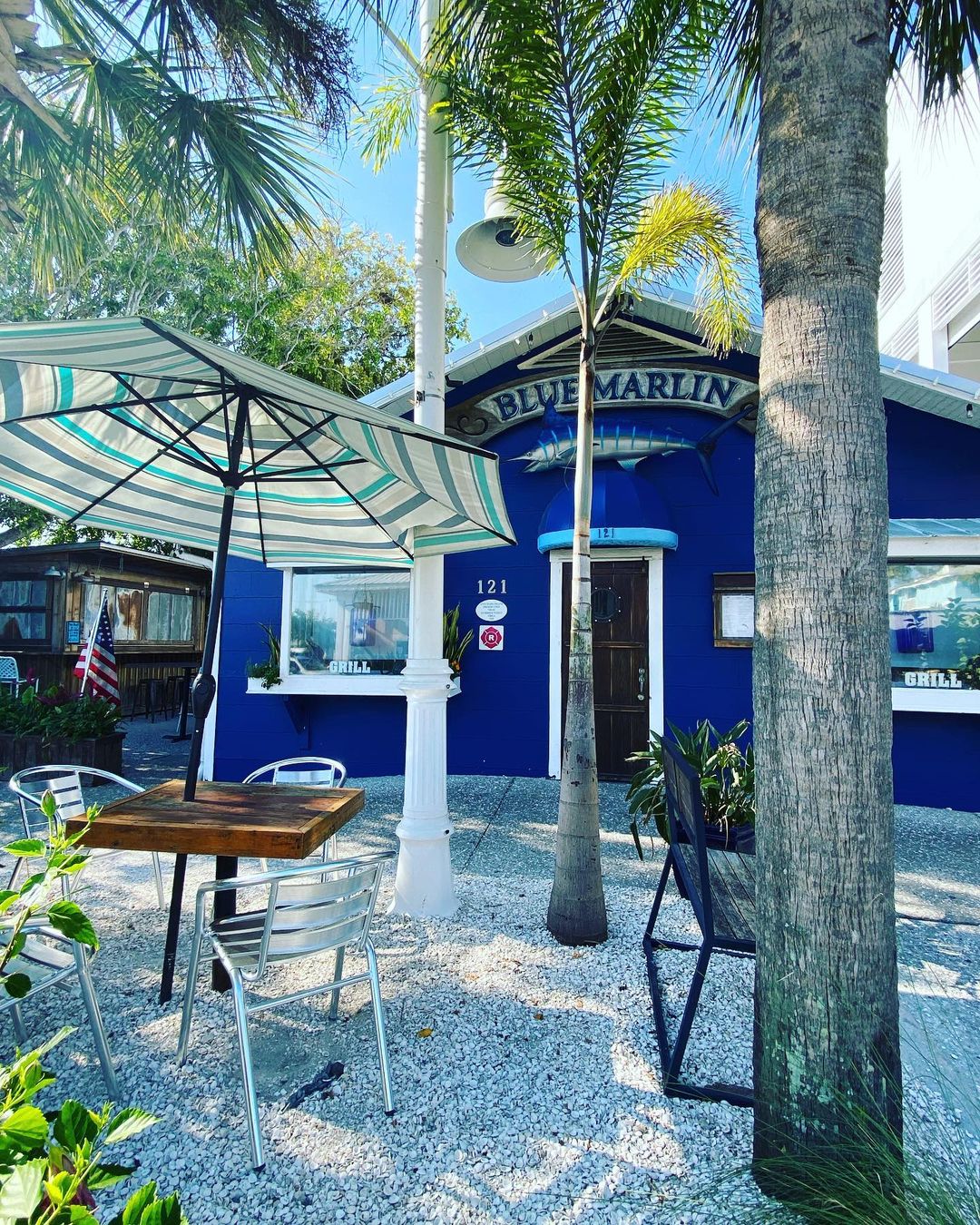 Photo Credit:
bluemarlinami via Instagram
If you're looking for a cozier, more intimate seafood experience, you'll want to try the Blue Marlin restaurant. Part of what sets this place apart is that it's built inside a vintage 1920s beach cabin. So, the atmosphere is much more relaxed and laid-back since it feels like you're enjoying a meal in someone's home, not at a fancy restaurant. Combine that ambiance with great live music and you really are in for a treat!
The owner of Blue Marlin also works with the local Cortez fishing fleet to bring fresh catches each day. The seafood dishes really can't get any fresher than this without flopping around your plate! Because of the sustainably-sourced fishing practices, the catch of the day changes regularly. However, you can always get your fill of shrimp, Maine lobster tails, and clams.
Overall, The Blue Marlin offers an eclectic menu of unique flavor combinations, such as the Cortez Cracker Shrimp, which comes with cajun seasoning and chipotle mayo.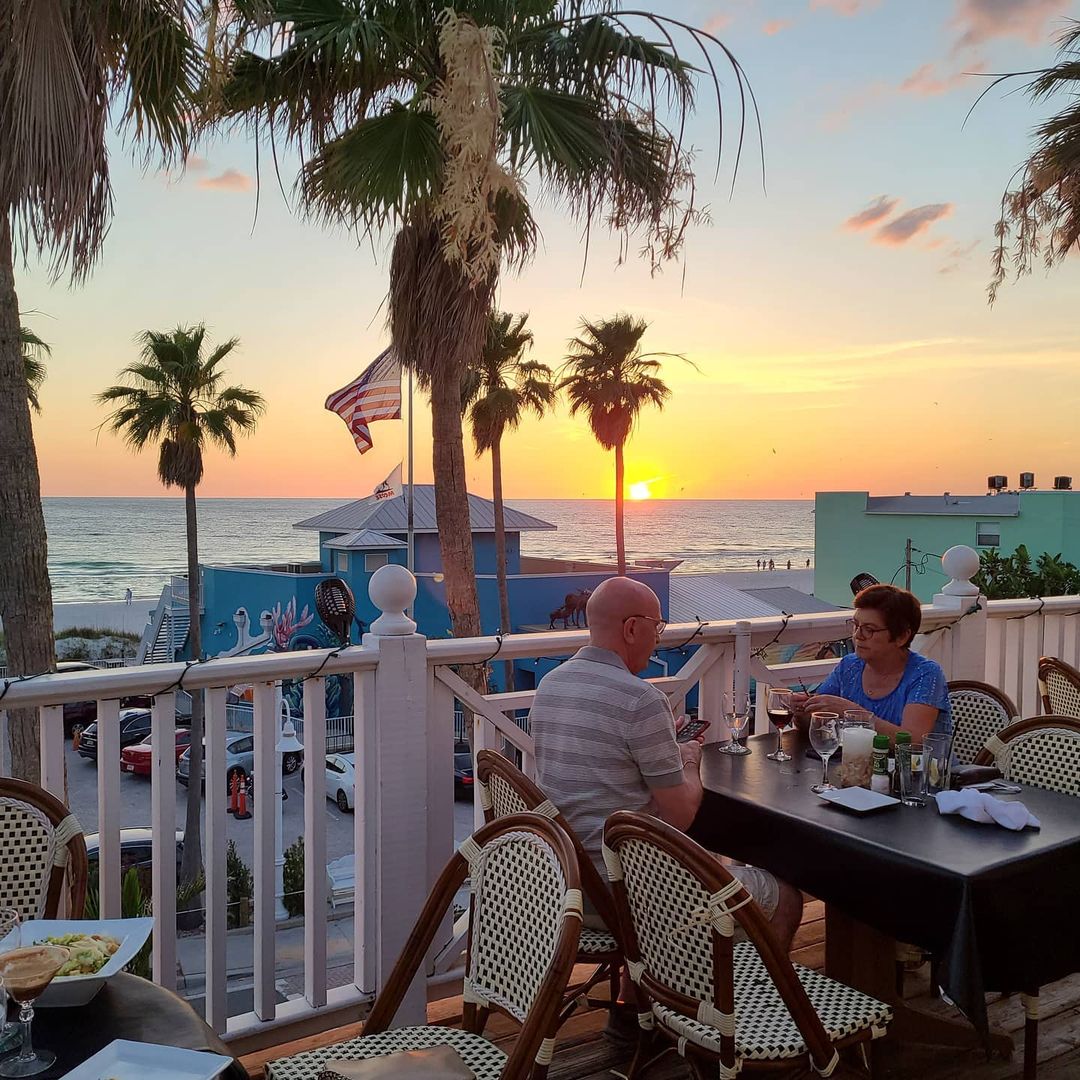 Photo Credit:
luv2travel2727 via Instagram
As you might imagine, this seafood restaurant is located on Bridge Street, just across from the beach and with great views of the Gulf. This beach bistro shares a building with Island Time Bar and Grill, so if you're itching for some cocktails, you can head next door and imbibe to your heart's content.
Bridge Street offers a pretty decent happy hour, complete with shrimp tacos, truffle fries, and peel-and-eat shrimp. If you're coming for dinner, the menu has all your favorites, such as fish and chips and lobster tails. If you're in the mood for fresh fish, you can get Mahi Mahi, grouper, salmon, or the catch of the day. Best of all, you can get your fish prepared in one of four ways pecan-crusted, sauteed with shrimp and spinach, or cooked with Caribbean jerk sauce and tropical fruit.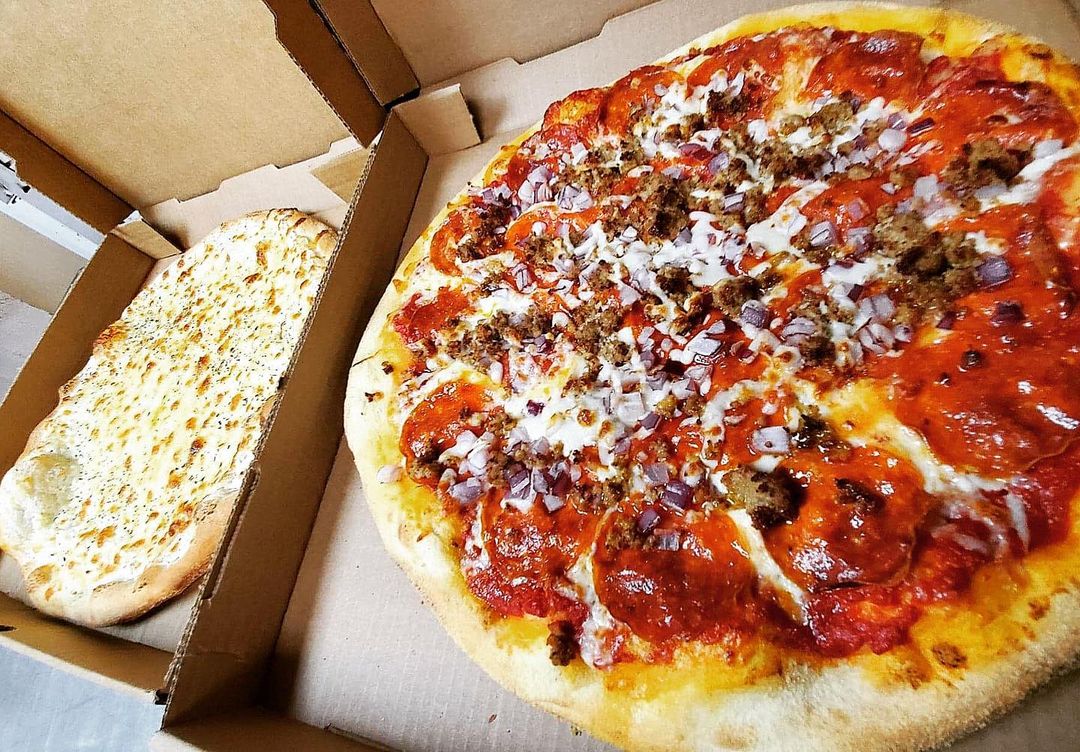 Photo Credit:
feast_ami via Instagram
Typically, seafood restaurants can be divided into two categories: those with fancy dishes and those with lots of food. The Feast falls into both sections, as you can buy both big portions and high-end delights.The lunch menu offers sandwiches, burgers, and pasta.
We recommend trying the shrimp and lobster scampi or the Australian Wagyu burger. You can also buy seafood platters with coconut shrimp, fried fish, or grouper nuggets. For dinner, The Feast elevates its menu with crab-stuffed shrimp, shrimp, and lobster risotto, and the hogfish Sanibel, which combines hogfish, shrimp, scallop, and lobster cream sauce.
Photo Credit:
jharkbatt3 via Instagram
Heading up to the island's northern tip, you'll find the Rod & Reel Pier restaurant. This place is about as beach-friendly as it gets, with marine-themed decor and a menu that appeals to everyone in the family.
This place is also a historical site since it was founded in 1947. As they say, you can find a bit of Old Florida here.
The menu is as casual as the atmosphere, with local favorites like fried clam strips, crab cakes, and a seafood platter. The restaurant really likes grouper, as you can eat it in a few different ways: on a Reuben, on a regular sandwich, blackened, fried, or sauteed. So, if you're a grouper groupie, you've come to the right place.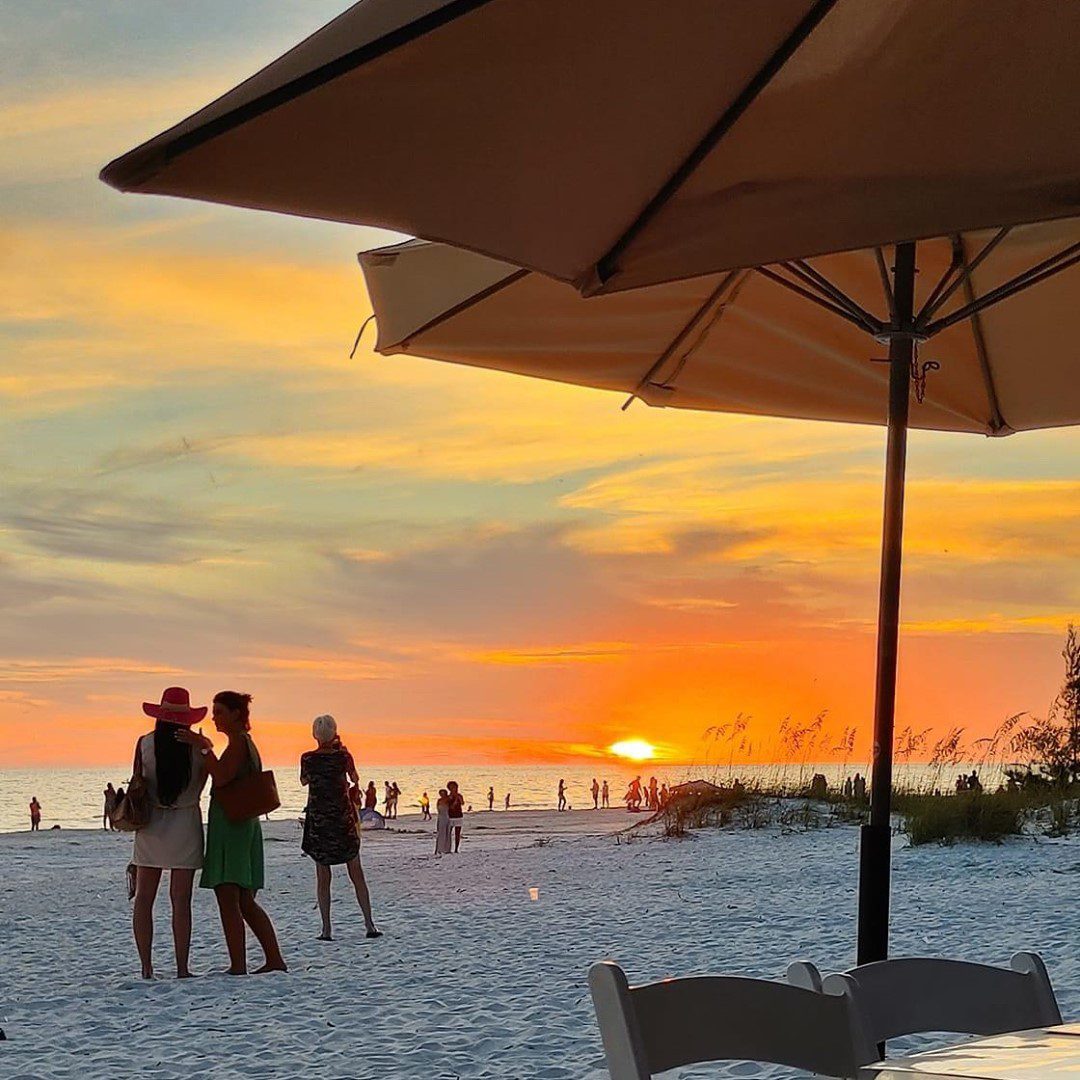 Photo Credit:
villapiccoloflorida via Instagram
One of the best reasons to dine on Anna Maria Island is that you get gorgeous views of the Gulf Coast. Places like the Sandbar Restaurant are perfect for an early dinner where you can watch the sunset in all its glory. Best of all, you can sample some incredible, locally-sourced dishes.
The Sandbar specializes in fresh seafood, meaning that you won't find many fried items on the menu. Examples include peel-and-eat shrimp, oysters on the half shell, octopus salad, and fresh fish tacos. This place is one of the only restaurants to serve Gulf octopus, so take advantage while you're here. Other favorites include the fish sandwich, stuffed shrimp, and shrimp and gnocchi.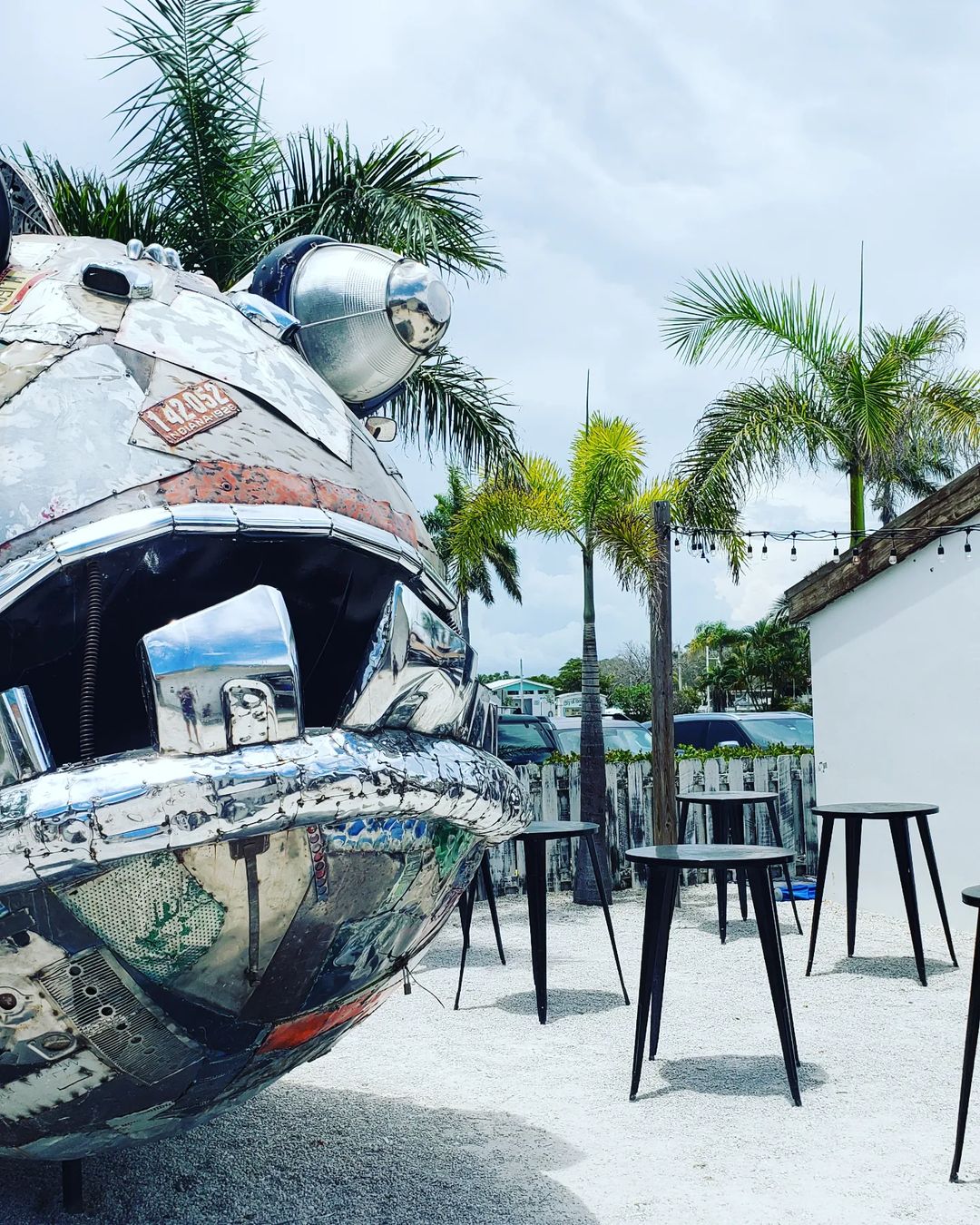 Photo Credit:
visit_bradenton via Instagram
When driving down Marina Drive, you can't miss this Holmes Beach restaurant. True to its name, The Ugly Grouper has a massive grouper fish statue out front. So be sure to capture some memories before or after your meal with this iconic landmark. Fortunately, the eatery has plenty more to offer than an Instagram-worthy moment.
This place is very family-friendly, with board games available to play during your meal. Speaking of food, The Ugly Grouper offers this fish in multiple ways, including a top-rated sandwich, grouper tacos, nuggets, fried, or blackened. We also recommend the Polynesian boat, which serves your fish in a pineapple boat for some extra-tangy deliciousness.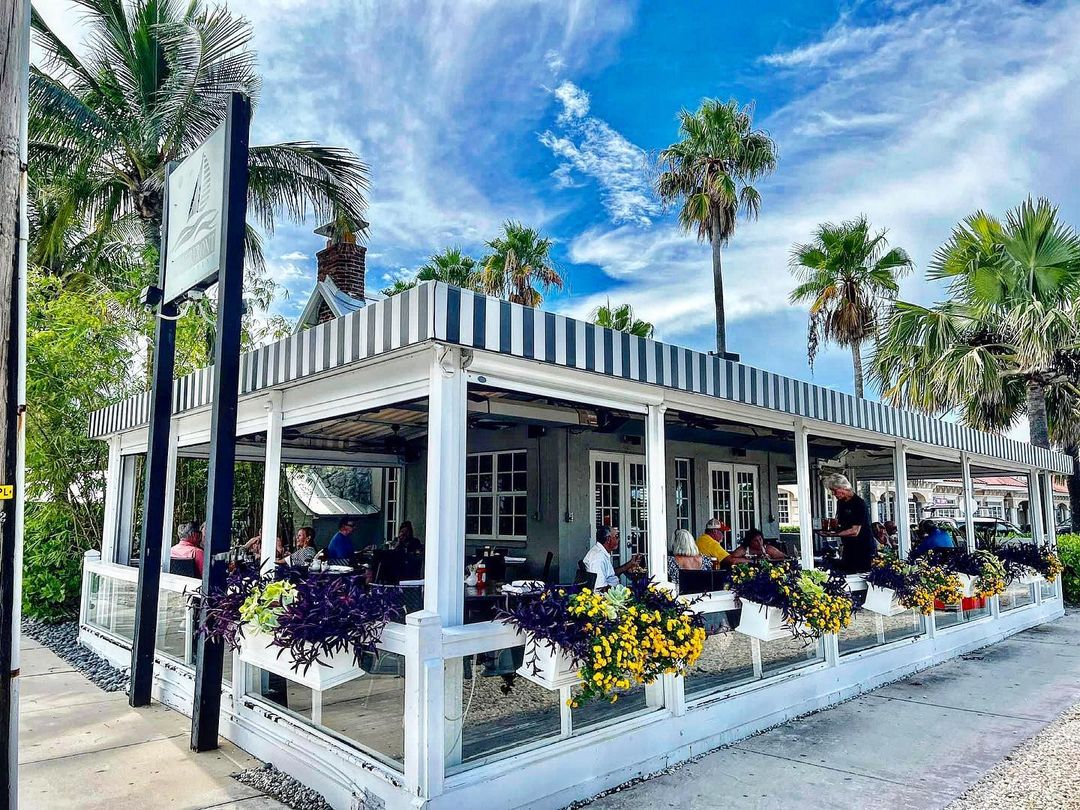 Photo Credit:
thewaterfrontrestaurantami via Instagram
So far, we've seen restaurants that offer freshly caught seafood. However, if you really want fresh fish, why not catch it yourself and have a chef cook it for you? That's the hook of The Waterfront Restaurant, where you can bring your catch and get it prepared just the way you like it.
The restaurant has partnered with a charter boat company so that you can take care of your rental and your meal in one place.That said, if you prefer a menu of pre-selected items, the Waterfront still has you covered. Highlights include lobster bisque, wasabi-crusted tuna, fried shrimp, and grouper tacos. You can come for lunch or dinner, and be sure to grab a drink while you're here.
Enjoy the Freshest Seafood Possible on AMI

Between these 9 delicious seafood restaurants, you're sure to eat well while visiting Anna Maria Island. With great restaurants serving fantastic appetizers, entrees, and cocktails, the only tough decision you'll have is what to order!
If you're a fan of seafood, be sure to make reservations in advance at these great restaurants as you won't be the only ones craving a great meal!