Anna Maria Island, or AMI, is located near Tampa Bay and has become one of Florida's premier barrier islands. People flock to the white sand beaches and unique shopping and dining experiences. Anna Maria Island Bean Point has become a hidden gem loved by everyone.
While there are many great beaches throughout Anna Maria Island, Bean Point Beach is the shining jewel of them all. Bean Point is the northernmost point of Anna Maria Island and boasts scenery that most people fall in love with upon first glance.
This area is well known to locals on the island and others from Florida, but other than that, is relatively unknown and quiet, except on public holidays. When you decide to visit the Anna Maria Island beaches, go ahead and put Bean Point Beach as number one on your list.
Here's everything you need to know about visiting this tiny slice of paradise.
The Bean Point Backstory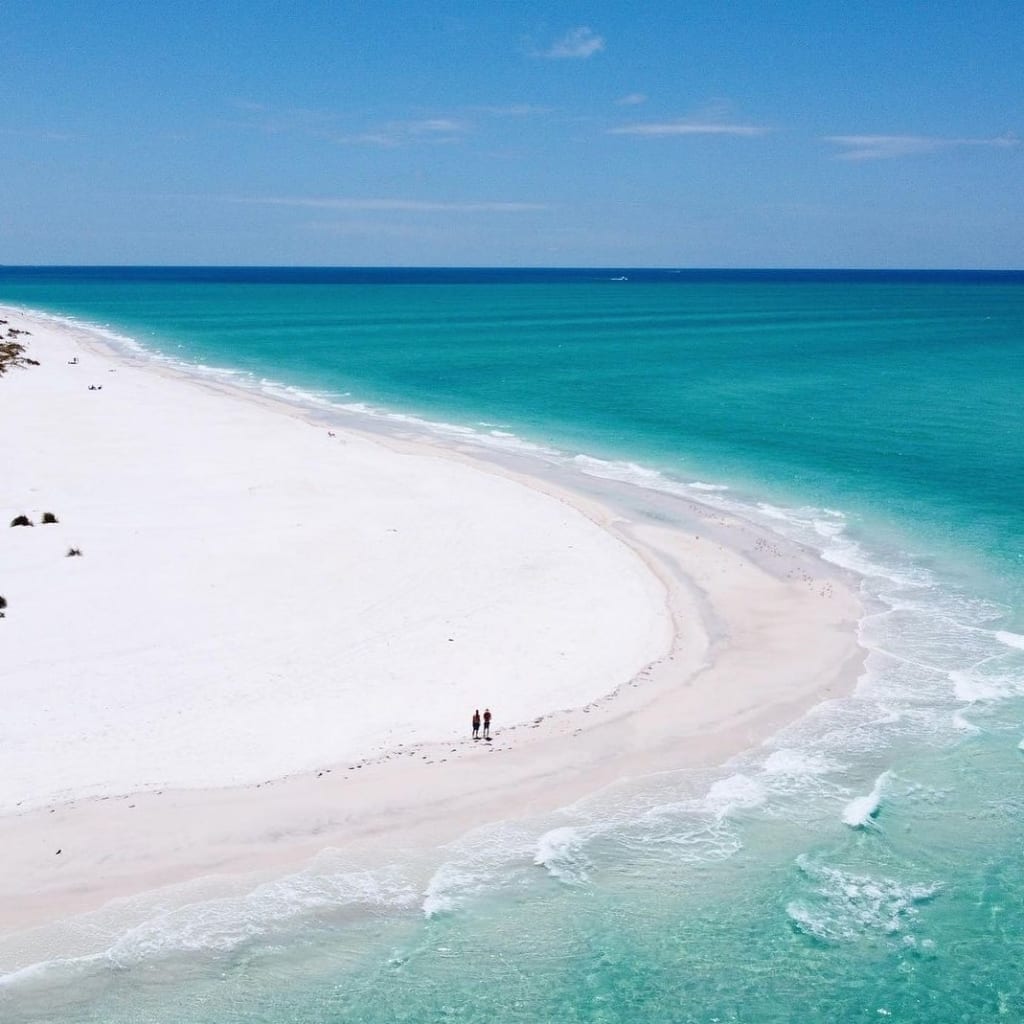 Photo Credit:
christytravisrealtor via Instagram
Bean Point is named after Anna Maria Island's first resident, George Emerson Bean. Until relatively recently, this area was his own private property. Because of this, there aren't any big signs dictating the way to the peninsula or giant parking lots for hordes of people. Instead, it still retains the feeling of your own private beach, with no signs of civilization nearby.
Once you are out there, very little is between you and nature. You will see some of the most fantastic scenery on your trip, so make sure you have your camera ready.
In 1892 George Emerson Bean built his 160 acre home on the northern beach. He lived and developed this area until he died in 1896, when his son took over his real estate. The buildings are no longer there, but the beach keeps the founder's name.
Eventually, the Bean estate opened the land to the public, and people have been enjoying the beach ever since.
Getting to Bean Point

To get to Bean Point, you have to head north on the island. You'll pass by the other great beaches of AMI, like Holmes Beach, Bradenton Beach, and Manatee Public Beach, but we highly recommend you resist the urge to pull over at one of these for the day and instead continue on to the tip of the island.
If you go north on Gulf Drive, you will turn right on Pine Avenue and then left on North Shore Drive. Bean Point Beach access points are on North Shore Drive.
There are three different public beach access points:
At the crossroads of North Bay Boulevard and North Shore Dr.
At the crossroads of Gladiolus Street and North Shore Dr.
At the crossroads of Fern Street and North Shore Dr.
The North Bay Boulevard and North Shore entrance is the most prominent option and considered the main entrance. The trail is lined on both sides by beautiful trees. Depending on where you want to visit, each entrance point can be helpful. After you visit a few times, you will discover which option is your favorite.
Be Careful Parking

Anna Maria Island in general, but Bean Point specifically, has stringent and well-enforced parking laws. Visitors will get tickets quickly if they ignore no parking signs or park outside of designated areas on the island.

There are not a lot of close parking spot options for Bean Point so be prepared that you might need to walk a bit to reach the beach. Arriving early in the morning or visiting on a weekday gives you the best chance to find a parking spot near one of the access points.

There is a free trolley, but you are still looking at a mile walk from the drop-off location for Bean Point to the beach.




Best Things to Do at Bean Point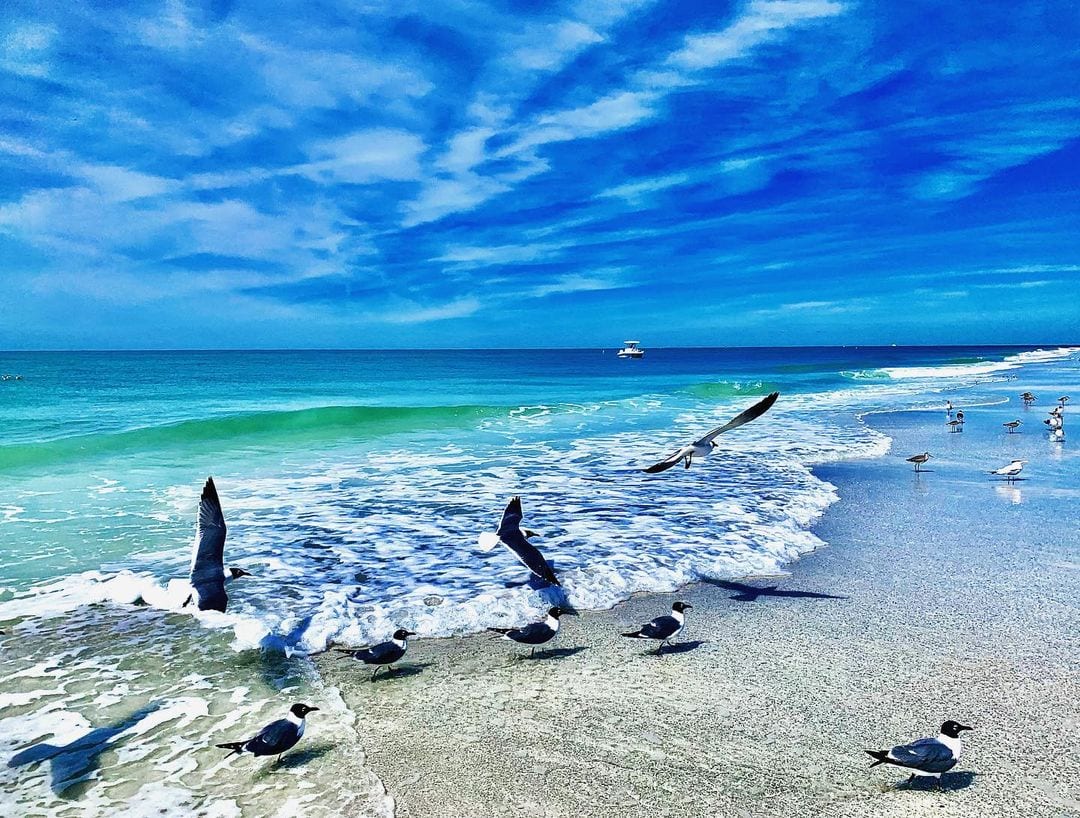 Photo Credit:
sellingmanatee via Instagram
One of the major draws to Anna Maria Island Bean Point is its private nature. The beach has been only slightly developed over the last 120 years and still has all the charm and beauty of a private beach opened to the public.
Hands down, the best thing to do at Bean Point is relax and enjoy this off-the-beaten-path gem. Bring your book and sunbathe on the white sand beach, go for a swim in the crystal clear water, or stroll the shoreline and hunt for seashells to bring home.
Bean Point doesn't have stores, restaurants, lifeguards, and bathrooms on the beach. It is a haven for Florida flora and fauna. At the beach, you can see native birds and animals. Enjoy seeing manatees, dolphins, cranes, pelicans, and many more that call the beach home.If you like to fish, we recommend that you head east of Bean Point to the Rod and Reel Pier.
Year-round you can catch some fish like Mackerel and Sheepshead. There are fishing seasons for many of the other fish at Bean Point; you have to check the Florida Wildlife Commission for more details. This area is also the best place to grab lunch when you need a break from the sun.
Bean Point's slightly out-of-the-way location tends to make it a less packed beach, so you get to enjoy more of the beauty of nature.
Best Places to Stay Near Bean Point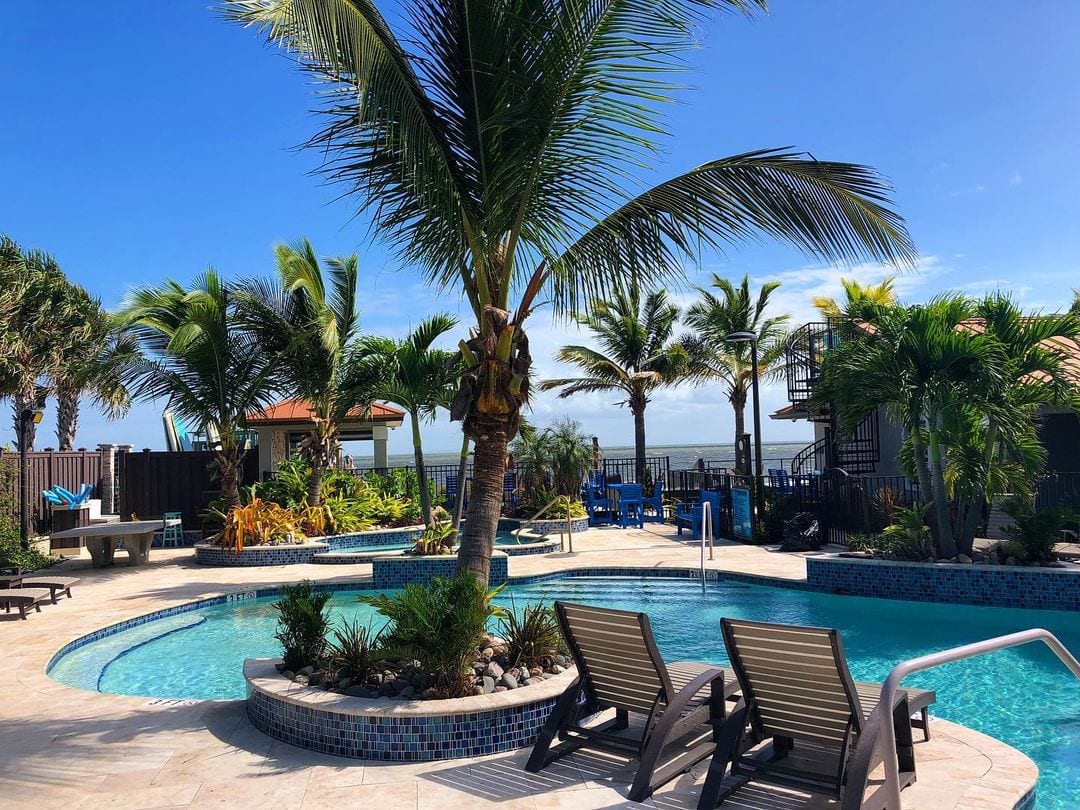 Photo Credit:
flipflopsandadventures via Instagram
You won't lack for great homes, condos, or hotels on Anna Maria Island. The Anna Maria Island vacation rentals are top notch and have a wide variety of amenities, number of guests, and locations throughout the island.
You can find very close accommodations and make it easier to walk or ride your bike to Bean Point to enjoy the beach. There are also plenty of other great properties closer to Anna Maria City or the other great Gulf of Mexico beaches on the island.

Enjoy Anna Maria Island's Bean Point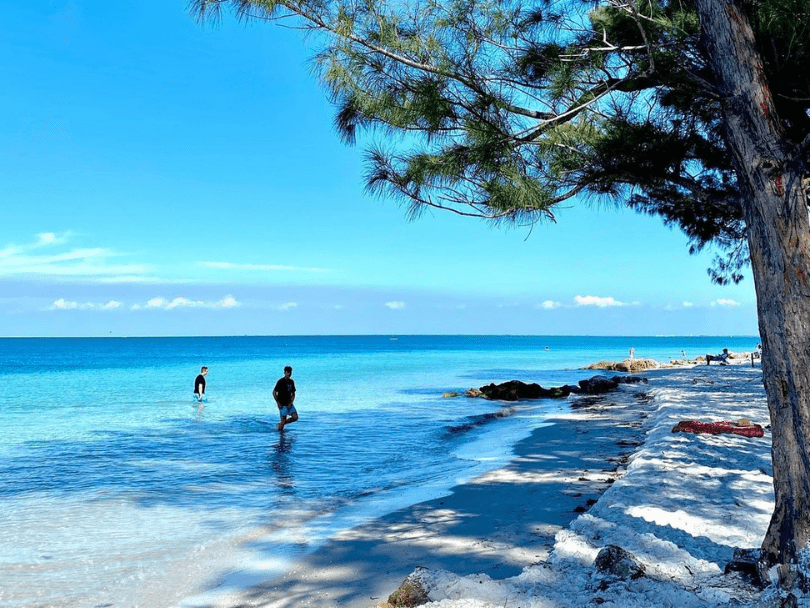 Photo Credit:
coastalflorida_living via Instagram
Anna Maria Islands Bean Point is the Florida getaway you've been searching for. For the natural surroundings of Key West without the crowds of people, this is the island and the beach for you.
It is a place free of the hustle and bustle of daily life. Where you can go, slow down, and enjoy the white sand beach and the uninterrupted sounds of the ocean. When visiting Bean Point, it is easy to get lost in the moment and enjoy your beach vacation fully.