Anna Maria Island, a laid-back Floridian gem, offers a blend of stunning beaches, local shops, tasty seafood eateries, and a relaxed, welcoming vibe. If you want to travel the island in style, there is only one way: the Anna Maria Island Trolley.
The Anna Maria Island Trolley is one of the area's best kept secrets. This free service is a fantastic way to explore the island with open-air seating and without the hassle of finding parking. Running from the Anna Maria City Pier on the north to Coquina Beach on the south, the trolley's route encompasses nearly the entire seven-mile stretch of the island.
This is your guide to the most charming and accessible way to get around AMI when staying at a local vacation home!
About the Anna Maria Island Trolley

Photo Credit: annamariaislandchamber.org
Colored bright green and white, the AMI trolleys are hard to miss! They stop at easily recognizable, conveniently located trolley stops. The AMI trolley route varies occasionally, with slightly different routes depending on whether you are heading northbound or southbound. These stops provide easy access to a range of island attractions and amenities.
As for its schedule, the trolley operates daily from 6 AM to 10:30 PM all year round, including Christmas Day and New Year's Day. It arrives at each stop approximately every 20 minutes, providing a reliable, frequent service.
Check out the MyStop Mobile app and enter Manatee Country to get arrival notifications for each stop!
Anna Maria Island Trolley Tickets
One of the greatest aspects of the Anna Maria Island Trolley is its accessibility, and nothing illustrates this better than its ticketing process—or rather, the lack thereof.
In the spirit of island hospitality, the trolley service on Anna Maria Island is absolutely free of charge.
Yes, you read that correctly.
There are no tickets to purchase, no passes to pick up, and no reservations to make. All you have to do is find the nearest trolley stop (which, given that they're scattered generously across the island, is never far), wait for the next trolley, and hop on board. It's that simple.
With no tickets to worry about, the air-conditioned trolley service is as easy to use as it gets. It's available to everyone—whether you're a first-time visitor exploring the island or a local heading to your favorite beach. It truly encapsulates the warm, welcoming, and relaxed atmosphere that Anna Maria Island is well-known for.
Exploring Anna Maria Island's Attractions via Trolley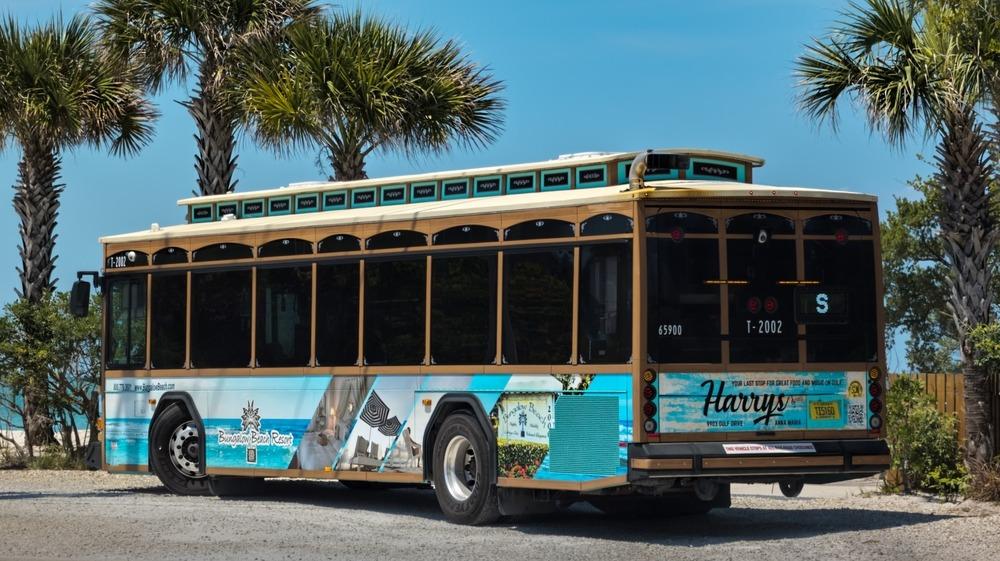 Photo Credit: Chris Ferrara


ANNA MARIA CITY PIER (TROLLEY STOP 1)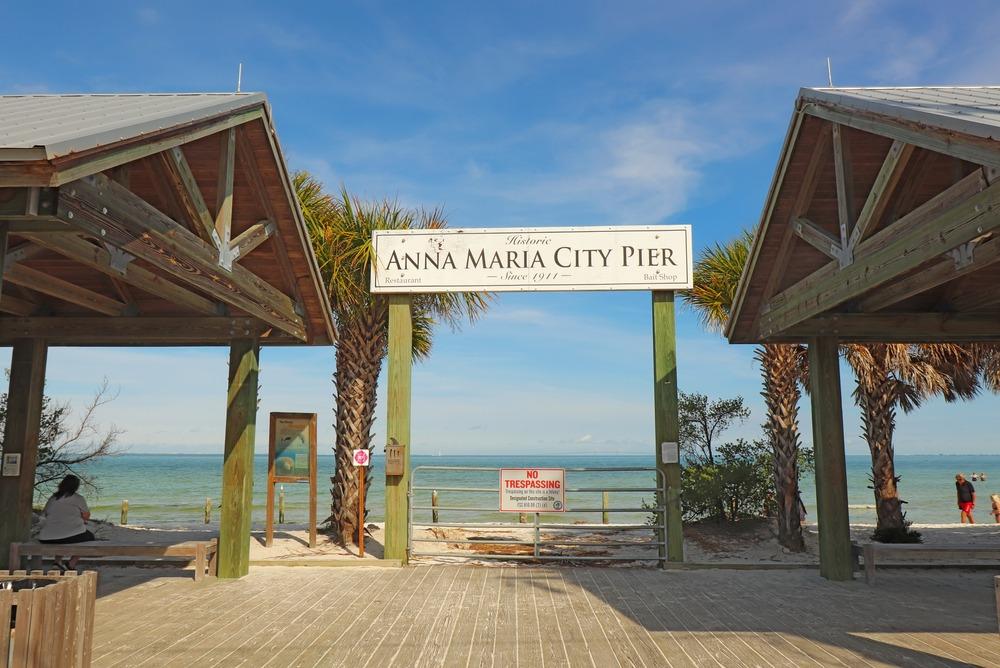 Photo Credit:
Stephen B. Goodwin
An iconic structure, the Anna Maria City Pier extends into the beautiful waters of Tampa Bay. Here, you can embark on a peaceful morning stroll, drop a line for fishing, or even spot playful dolphins on a tour. The restaurant at the end of the pier, City Pier Grill and Bait, serves up delicious fresh seafood, providing a perfect setting to enjoy a meal with panoramic ocean views.
PINE AVENUE/GULF DRIVE (TROLLEY STOP 2)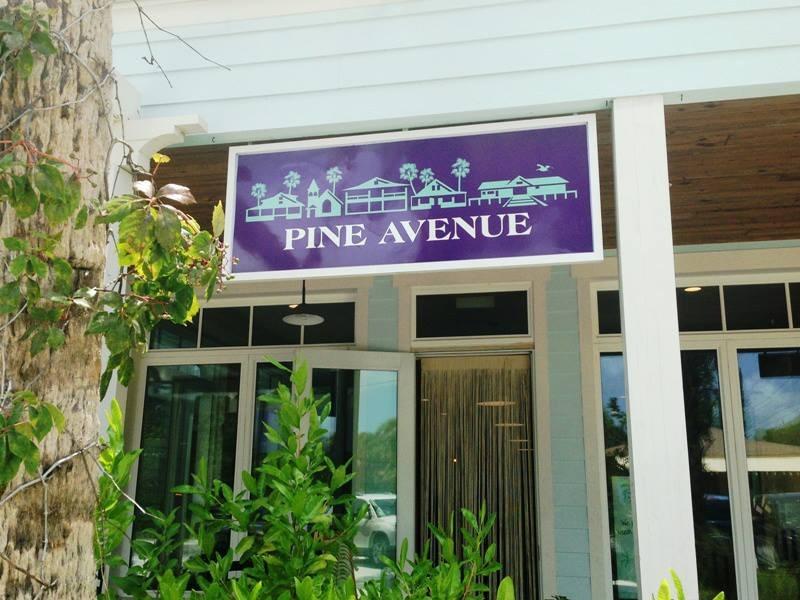 Photo Credit: Pine Avenue Anna Maria Island
Also known as "The Greenest Little Main Street in America," Pine Avenue is Anna Maria Island's environmental and cultural hotspot. Along the street, you'll discover an array of boutique shops offering unique, eco-friendly products, from local arts and crafts to organic clothing.
The eateries here are a gastronomic delight, serving everything from gourmet donuts to fresh seafood caught locally. You can also visit the Anna Maria Historic Society Museum to explore the island's past.
MANATEE PUBLIC BEACH (TROLLEY STOP 4)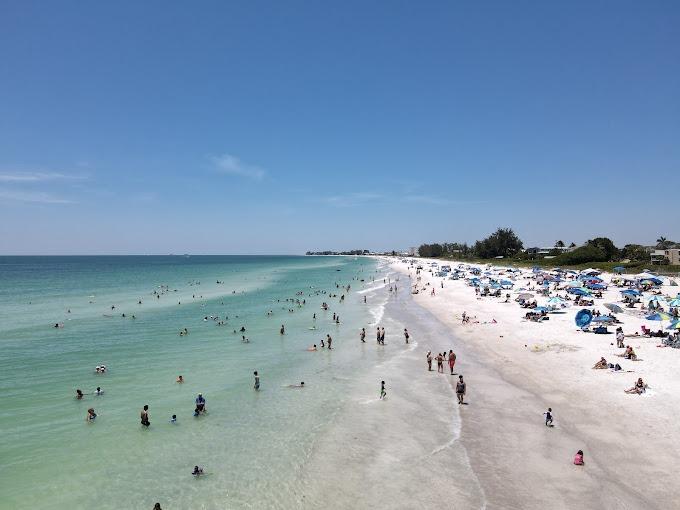 Photo Credit: Jannielos
This pristine public white sand beach is the place to soak up the Florida sunshine. It offers ample amenities, including picnic tables, restrooms, and lifeguards on duty, ensuring a comfortable beach day for all.
The Manatee Public Beach's sand volleyball courts are a hit for both locals and visitors. After working up an appetite, you can grab a bite at the Anna Maria Island Beach Café, known for its all-you-can-eat pancake breakfast.
BRIDGE STREET (TROLLEY STOP 6)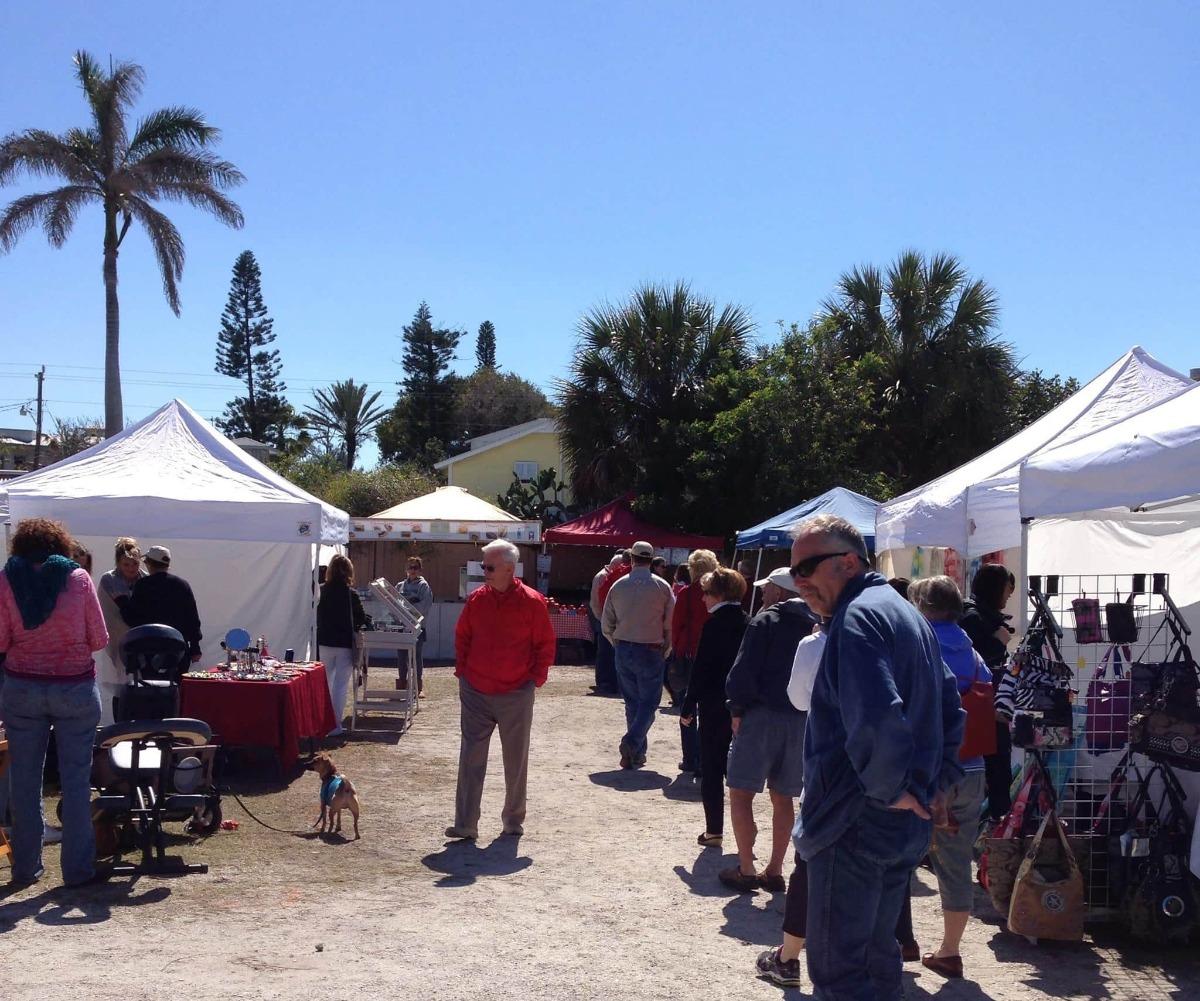 Photo Credit: Bradenton Beach Historical Bridge Street Market

A short walk away from this stop takes you to Historic Bridge Street in Bradenton Beach, an eclectic mix of old Florida charm and modern quirkiness. This area is abundant with boutique shops selling unique trinkets, art galleries showcasing local talent, and fantastic restaurants and bars to satisfy every palate. The Bridge Street Pier, a favorite fishing spot, offers stunning views, especially at sunset.
COQUINA BEACH (TROLLEY STOP 7)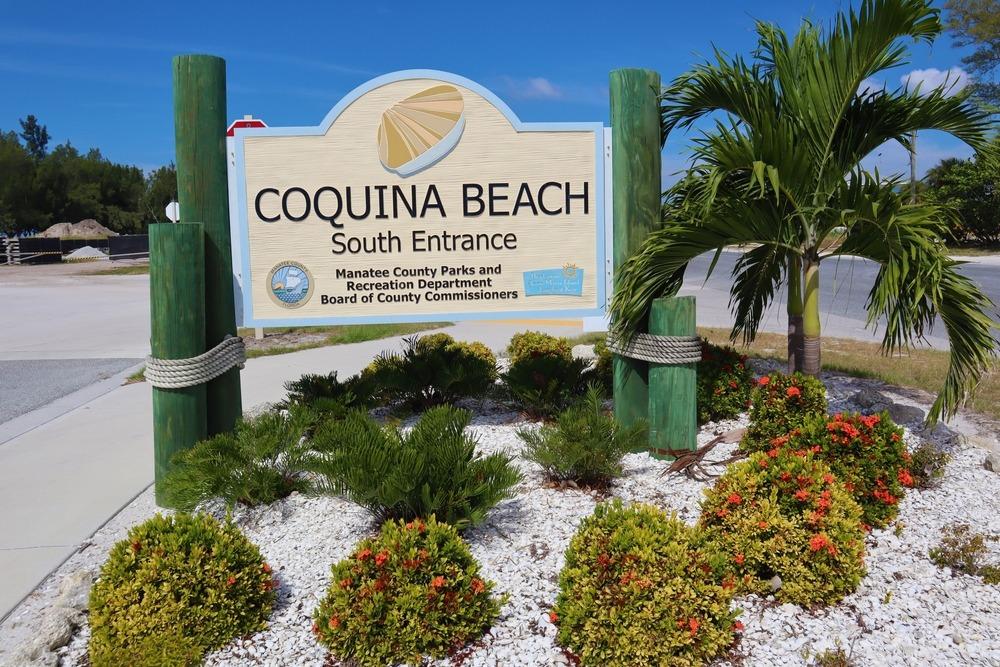 Photo Credit: Linda White Wolf

Coquina Beach welcomes visitors with its serene beauty at the island's southernmost point. Its long, winding trails invite leisurely walks, while picnic areas under the shade of Australian Pines provide a respite from the sun.
Beachcombers will delight in the abundance of seashells. Just east of Coquina Beach, Leffis Key offers boardwalk trails through lush mangroves, opening to breathtaking views of Sarasota Bay.
TIPS FOR RIDING THE ANNA MARIA ISLAND TROLLEY
Taking a trip on the Anna Maria Island Free Trolley is a delightful experience that's enhanced when you're well-informed and prepared. To ensure your trolley ride is as smooth and enjoyable as possible, here are some valuable tips based on the Manatee County Area Transit (MCAT) information.
Arrive Early: MCAT advises you to show up 10 minutes before your scheduled trolley stop.
Look for the Green Signs: The trolley has designated stops, identifiable by green signs with a trolley symbol, located all over the island. Be sure to familiarize yourself with the nearest stop to your vacation rental home.
Clothing Not Optional: Please keep the aisles clear for safety, and remember that shirt and shoes are required.
Animals: Service animals are welcome, but pets are only allowed if they are in a carrying case.
Accessibility: The trolley is equipped with features to ensure accessibility for all passengers. This includes a lift for those in wheelchairs or others who can't use the stairs. If you need to use the lift, let the driver know, and they will assist you.
Bikes: If you're combining biking with your trolley adventures, each trolley is equipped with a bike rack that can hold up to two bikes. It's on a first-come, first-served basis, so plan accordingly.
ENJOYING ANNA MARIA ISLAND BY TROLLEY
Anna Maria Island's free trolley service provides an effortless, eco-friendly, and delightful way to explore this captivating island. All you need is a sense of adventure and a readiness to immerse yourself in the tranquil beauty of Anna Maria Island, a true gem of Manatee County.
Book an Anna Maria Island Beach Rental, and let the trolley be your guide to the best the island offers!