Anna Maria Island Florida is a popular vacation spot for families. The island has a little over 8,000 inhabitants and attracts thousands of tourists each summer with its beaches and warm weather.
Here are some of the top things with kids on Anna Maria Island for the perfect family vacation.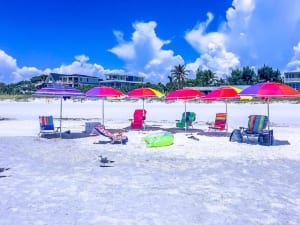 1. Anna Maria Island Beaches
The beaches are incontestably one of the main draws of the island. Popular beaches include Coquina Beach, Palmetto Avenue Beach, Manatee Beach, Bradenton Beach, Holmes Beach, and Bean Point.
Spending an afternoon at the beach is the perfect opportunity to relax and sunbathe. Your children will enjoy activities like swimming, scuba diving, building sandcastles, or flying kites.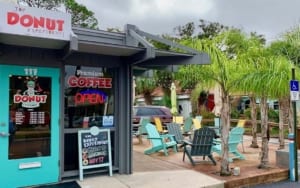 2. The Donut Experiment
The Donut Experiment is one of the most fun Anna Maria Island things to do if you have children. You can find this donut shop on Pine Avenue, a popular spot for shopping and restaurants in the city of Anna Maria.
The Donut Experiment offers a donut bar where your children can choose their icing and toppings to create a customized donut. Pine Avenue isnât far from the City Park, and you end the day by eating donuts on the beach.
If donuts aren't your thing, try Dips Ice Cream, Two Scoops, Hometown Desserts, or the Anna Maria Island Creamery and Bakery for ice cream and other treats.
3. Belle Haven Cottage
You can find the Anna Maria Island Historical Society Museum on Pine Avenue. The museum has some interesting exhibits dedicated to the first settlements on the island and to the local fishing industry.
Your children will have a blast visiting the Belle Haven cottage in the nearby Historical Park. The cottage is a fully restored home from the 1920s that showcases what life was like 100 years ago.
The cottage has a unique history. It originally was a fish packing plant, but the cottage fell off from the City Pier six years after its construction in 1926. Locals got the materials out of the bay and rebuilt the cottage as a family home.

4. Anna Maria City Jail
The old city jail is another curiosity your children will enjoy. You can find this building in the Historical Park. The small jail has a unique history because it never got any windows.
Prisoners had to spend the night in a jail cell that would be filled with mosquitos. These conditions were a strong deterrent against crime on the island.
The old jail is a small building, but it's a fun landmark to visit. Tourists often take pictures of themselves standing inside of the jail, and your children will appreciate this original photo op.
5. Anna Maria City Pier
The City Pier is a popular spot among locals and tourists. You can find it at the end of Pine Avenue, on the northern coast of the island. You can spend your afternoon strolling through Pine Avenue to explore shopping options or grab a few snacks and end your day at the City Pier.
The pier is an ideal spot for walking, relaxing, and watching the boats go by. It's also a popular fishing spot, and you can sometimes see birds and dolphins from the pier.
6. Markets
The island has different markets that make for a fun family activity. You can head to Bradenton Beach for the Bridge Street Market or visit Coquina Beach for its weekly beach market.
These markets have food vendors, but you can also shop for jewelry, wares, arts and crafts, and other items. Visiting these markets is an exciting activity because of their lively and vibrant atmosphere and because of the original items that some of the vendors offer.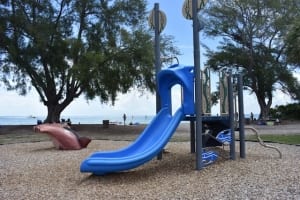 7. Bayfront Park
Bayfront Park offers a relaxing mix of sand and greenery. You can get a breathtaking view of Tampa Bay from the park. The park can get busy in the summertime, but it's a great place to relax if you're visiting the island in the off-season.
There are plenty of things to do in Bayfront park, including swimming in the ocean, renting kayaks and paddleboards, or fishing. You will find amenities for grilling and a playground for your children.
8. Birdwatching
The entire island of Anna Maria is a bird sanctuary. It's a nesting spot for different species, including herons, egrets, pelicans, doves, mockingbirds, and more. You can see birds anywhere on the island, but there are areas you can visit if you want to do some birdwatching.
Head to Grassy Point, Leffis Key, or to the Neal Preserve to introduce your children to birdwatching. Don't forget to bring some binoculars so you can observe birds without disturbing them.
Boat tours are another fun option if your children are into birdwatching. You can go by natural preserves and observe the shore to spot seabird nesting sites. Keep in mind that most species nest in the spring, which means you might see fewer birds if you visit the island during a different season.
9. Dolphin Tours
Anna Maria Island Dolphin Tours, the Anna Maria Explorer, and the M/V Minnow offer some of the most popular dolphin tours on the island.
These excursions typically last an afternoon. The best time of year to see dolphins in the wild is from late May to August, but you can go on one of these tours to observe other animals. Besides spotting dolphins, you might see some manatees, stingrays, and birds.
10. Trolley-Style Buses
Anna Maria is only seven miles long. You can tour the entire island in a trolley-style bus, which is a convenient alternative to driving on roads that can get busy during the summer.
The island's public transit system is free, and you will find trolley-style buses with large windows so you can enjoy the different sights. You can go from the City Pier in Anna Maria to Coquina Beach on the southern coast of the island during a 20-minute bus ride.
It's a fun activity that allows you to discover the island and see some beautiful sights, and it's a convenient way to visit different beaches around the island.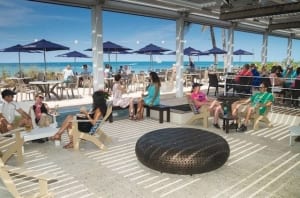 11. Family-Friendly Dining
Anna Maria has a wide range of dining options. A vacation on the island is the perfect opportunity to enjoy some fresh seafood, but you can also find some excellent family-friendly restaurants.
We recommend the Sandbar Restaurant on Pike Avenue if you want classic American fare. The Waterfront Restaurant is a great option if you want to dine with a view on the beach, and Poppo's Taqueria is a place the entire family will enjoy if you like quick bites and Mexican food.
Minnie's Beach Cafe is another great option, thanks to its family-friendly atmosphere. Harry's Grill is a fun option if you like vintage-themed restaurants, and your children will love the kid-friendly menu items served at the Ugly Grouper.
12. Fishing Charters
Booking a fishing charter is a unique experience and a great way to spend some quality time as a family. A charter boat can take you to the best fishing spots, and booking one of these tours is a fun way to introduce your children to saltwater fishing.
There are different options to consider, including AMI Charters, Anna Maria Charters, or Captain Casey's Island Fishing Charters.
13. Regina SS Wreck
The Regina SS is one of the most famous wrecks in Florida. This boat sank in 1940 with a cargo full of molasses.
It's now an underwater archaeological preserve and a popular scuba diving spot. It's only 200 yards away from the shore, and it's very easy to access the wreck, even if you're new to scuba diving.
Exploring the wreck is an exciting activity that teens will enjoy. You can go on a scuba diving tour with Sea Kat Dive Shop if you lack experience.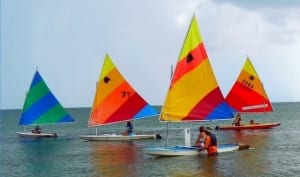 14. Go on a Sailing Adventure
Anna Maria Sailing Adventure offers a truly unique experience. You can book a tour on a 1981 Endeavor sailboat. This 38' sailboat features classic wood accents and delivers a memorable experience for the entire family.
There are different packages available. You can go on a tour of the Gulf of Mexico or book a sunset tour to take some amazing pictures while sailing. These tours typically last a little over two hours and make for a relaxing family activity. You can also book a customized package.
15. Surfing
Teens and pre-teens will have a blast exploring the island's top surfing spots. If you're staying in the city of Anna Maria, the White Avenue beach access is one of the most popular surfing spots among locals. You can also catch some waves by heading to the area located north of Coquina Beach.
If your child is new to surfing, they can attend the Eternal Summer Surf Camp on Sundays.
Final Thoughts
Anna Maria has a lot to offer. You will probably spend a lot of your time relaxing at the beach and swimming in the Gulf of Mexico, but take the time to explore the island's history, visit a few landmarks, try some local restaurants, and get away from urban areas to do some bird watching for a fun family vacation.